10 Great First Cars for Less Than $25,000
Here's a selection of cars to consider when searching for an inexpensive new vehicle. "With prices under $25,000" says Peter Valdes-Dapena of CNNMoney.com "these cars make excellent choices for those shopping for their first new set of wheels." His complete article shares information about each vehicle's powertrain, safety details, and his opinions on what makes each vehicle especially well-suited as a first car. Peter has evaluated the list of hundreds of vehicles on the market right now, and narrowed it down to the following 10 choices, which we've listed beginning with the least expensive.
Ranging from the $12,500 Nissan Versa ("if you want a small car that drives and feels like a midsize, the Versa is unbeatable") to the $14,000 Mitsubishi Lancer ("a very capable and handsome car") to $18,500 Ford Escape ("a wonderful crossover SUV for those who actually like SUVs") Valdes-Dapena's list includes a broad assortment of body styles that base under $25,000, with something sure to please any first-time buyer.

This is the condensed version of his list; you can read the complete article at CNNMoney.com.

Nissan Versa (hatchback)
Minimum price of entry: $12,500
Fuel economy: 30 city / 34 highway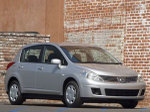 Honda Fit (hatchback)
Minimum price of entry: $14,000
Fuel economy: 33 city / 38 highway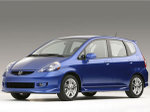 Mitsubishi Lancer (small sedan)
Minimum price of entry: $14,000
Fuel economy: 22 city / 29 highway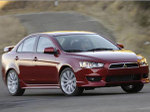 Suzuki SX4 (sport utility vehicle)
Minimum price of entry: $15,000
Fuel economy: 24 city / 30 highway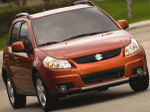 Kia Rondo (small wagon)
Minimum price of entry: $16,000
Fuel economy: 21 city/ 29 highway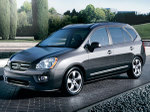 Ford Fusion (midsize sedan)
Minimum price of entry: $17,400
Fuel economy: 23 city/31 highway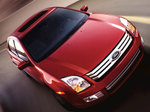 Mini Cooper (coupe or convertible)
Minimum price of entry: $18,000 (coupe), $22,000 (convertible)
Fuel economy: 26 city / 35 highway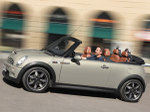 Ford Escape (sport/utility vehicle)
Minimum price of entry: $18,500 (also available with a hybrid powertrain for about $25,000)
Fuel economy: 22 city / 28 highway (34/30 with hybrid)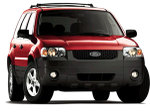 Saturn Aura (midsize sedan)
Minimum price of entry: $20,000
Fuel economy: 20 city / 30 highway



Toyota RAV4 (sport utility vehicle)
Minimum price of entry: $21,000
Fuel economy: 24 city / 30 highway