Nissan Leaf
Can an electric car handle real world challenges like traffic, running errands and a night on the town? Follow our updates to find out.
Car Video
2011 Nissan Leaf: New Car Video Review
Aug 29, 2011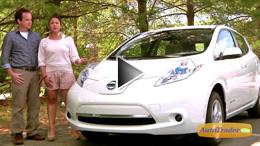 As the world's first mainstream electric vehicle, the Nissan Leaf is primarily targeted at environmentally conscious consumers willing to accept compromises (like being limited to 100 miles per charge) to reduce their carbon footprint.
Read more
Compare Cars
Compare the Nissan Leaf to other efficient vehicles.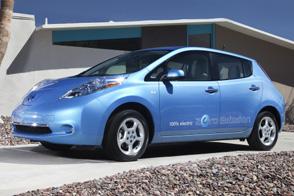 Local Dealers
Find dealers in your area with the Nissan Leaf.
Find
New
at
Nissan
dealerships near 30342



See more dealers
This image is a stock photo and is not an exact representation of any vehicle offered for sale. Advertised vehicles of this model may have styling, trim levels, colors and optional equipment that differ from the stock photo.
Nissan Leaf - AutoTrader.com - AutoTrader.com