Tokyo Auto Show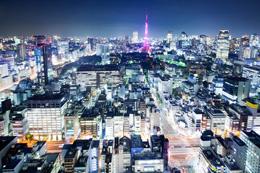 Car News
2011 Tokyo Auto Show Preview
Nov 23, 2011
The Tokyo Auto Show takes place every other year, and it's likely more important than ever. After the earthquake and tsunami that struck there earlier this year, Japan's automakers will want to show the world that they are back on their feet.
Read more
Tokyo Auto Show News
Get previews of the cars coming to the Tokyo Auto Show.
Cars for Sale
If you're ready to buy a car, we can help.
Find a Car

Search cars for sale near you.

Get started

Car Research

Access articles, reviews, videos and more.

Learn more

New Model Showcase

Check out the latest new cars and next year's models.

View new cars
Compare Cars
Pick a few of your favorite new cars and see how they stack up against each other.