Seller Connections
Email This Seller
Model Information
2008 Lincoln Mark LT
Dealership information
East Coast Auto Source
4180 Rocky Ford Rd
Bedford, VA 24523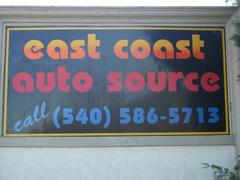 Why buy from us?
We are setting the standard in rebuildable cars as well as new and used aftermarket parts. We have over 400 repairables and 5,000 part cars to serve your needs.
Services & Specialties
Parts & Accessories
Handicapped Accessible
Comfortable Waiting Area
Delivery Options
Classic/Collector
Fraud Awareness Tips Learn how to spot a scam.
Data on this page may have come in part, or entirely, from one or more of the following Please refer to AutoTrader.com's Visitor Agreement for further information on vehicle data.
This image is a stock photo and is not an exact representation of any vehicle offered for sale. Advertised vehicles of this model may have styling, trim levels, colors and optional equipment that differ from the stock photo.
Cars for Sale: 2008 Lincoln Mark LT 4x4 in Bedford, VA 24523: Truck Details - 329612370 - AutoTrader.com