Seller Connections
Email This Seller
Model Information
2007 Jeep Grand Cherokee Limited
Grand Cherokee Limited Research
Dealership information
All City Auto Sales
13607 Independence Blvd
Indian Trail, NC 28079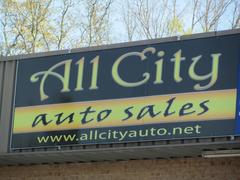 Why buy from us?
Welcome to All City Auto Sales! We are located at 13607 Independence Boulevard in Indial Trail, NC. Our business hours are Monday - Friday 10am - 6pm and Saturday 10am - 5pm- Closed Sunday. For further information please visit our website www.allcityauto.net. Please feel free to call us with any questions or concerns at 866-575-2657 !! Thank you!
Services & Specialties
Service Centers
Comfortable Waiting Area
Fraud Awareness Tips Learn how to spot a scam.
Data on this page may have come in part, or entirely, from one or more of the following Please refer to AutoTrader.com's Visitor Agreement for further information on vehicle data.
This image is a stock photo and is not an exact representation of any vehicle offered for sale. Advertised vehicles of this model may have styling, trim levels, colors and optional equipment that differ from the stock photo.
Cars for Sale: 2007 Jeep Grand Cherokee 4x4 Limited in Indian Trail, NC 28079: Sport Utility Details - 348366943 - AutoTrader.com