RESEARCH LA AUTO SHOW BY YEAR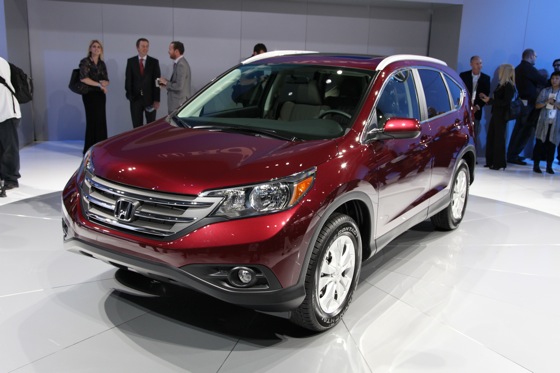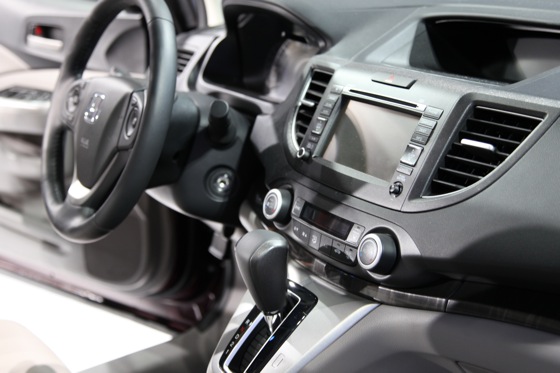 More standard features than previous generation
More spacious interior from same footprint
Available in just one month



Honda's quite proud of its CR-V, and it should be, with the amount of awards it's won the company. But that doesn't mean Honda is sitting on its laurels. It has gone ahead and updated the crossover, now in its fourth generation, and shown it to us in LA.
The first thing you'll notice about the new CR-V is that Honda has stuck with its formula that made the car so successful in the first place. With looks that can be described as more "evolutionary" than "revolutionary," it looks as if Honda has taken its previous generation CR-V and just massaged some of its lines. However, Honda has found some extra space in that layout, with added interior room, and a lower load floor for making hefting things into the hatch easier. The company has also added more standard features over the old model. The 60/40-split rear seat is now a standard feature, as is the new center console with ample storage space.
In terms of technology, the previously-optional Bluetooth®2 HandsFreeLink® phone interface now comes standard, and even has the ability to read received text messages aloud to the driver over the audio system. The CR-V also allows you to play Pandora Radio through the system from your iPhone, with the ability to control the playback through the car's inputs.
The CR-V will be available in three different trim levels, which mostly offer just upgraded stereo systems, rear-seat entertainment systems, and navigation. All three can be had with all-wheel-drive systems if wanted. The CR-V will go on sale start December 15 nationwide.
What it means to you: The new CR-V is more of an incremental upgrade than a full version-leap forward. But still, with a solid platform and many new standard features to sweeten the deal, it's worth holding off the extra month if you're looking for a CR-V now.
See more LA Auto Show news.