RESEARCH LA AUTO SHOW BY YEAR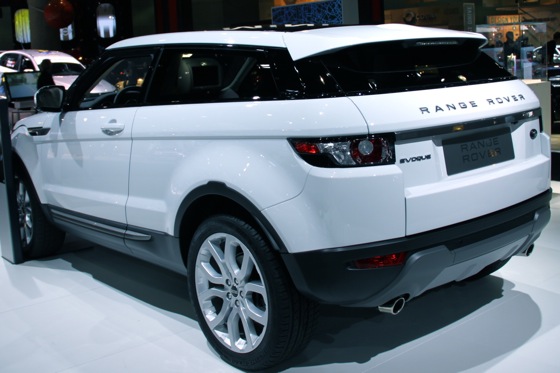 The 2012 Range Rover Evoque has been on sale for all of five minutes and it has already won 28 awards. "We think that might be some kind of record." said Wayne Kung, spokesman for Land Rover/Jaguar.
The kind of gongs it's been attracting from around the world are car design of the year, best compact crossover, SUV of the year... and so on. "One of the most surprising was a residual value award," said Kung, "since a car normally has to be out for quite a while before something like that can be evaluated."
The Evoque is available as a three-door or a five-door, with prices starting at $43,145. In keeping with the marque's heritage, its makers claim that the Evoque's all-wheel-drive system gives it some off-road capability. Although that might not be why it received a "Best Urban Truck" accolade.
While speaking with Kung on the Land Rover stand at the 2011 Los Angeles auto show, he was almost embarrassed to relay the news that the little luxury crossover had scored yet another addition to the trophy cabinet within the past five minutes, as one of an enthusiast magazine's top picks for 2012.
Chances are that won't be the last, since there is still the North American Truck of the Year awards ceremony, a feature of the Detroit auto show, taking place in January. Range Rover's new baby has had an excellent start in life.
See more LA Auto Show news.