RESEARCH CHICAGO AUTO SHOW BY YEAR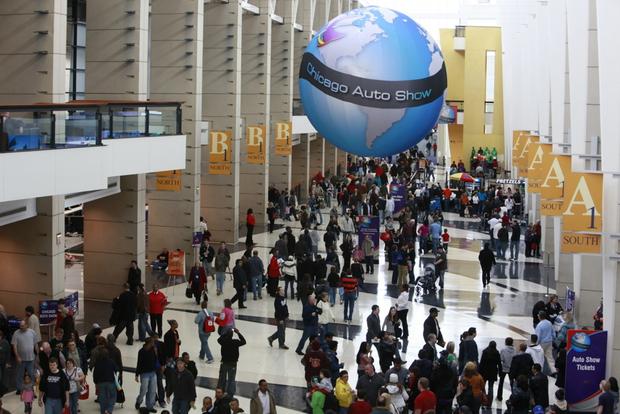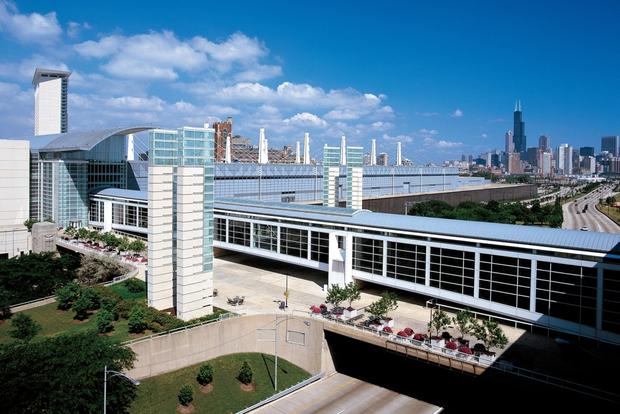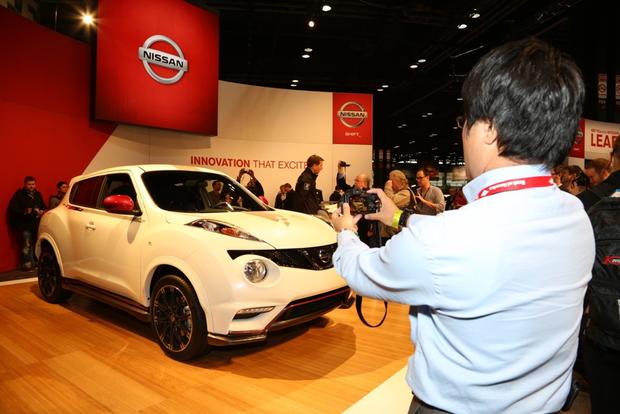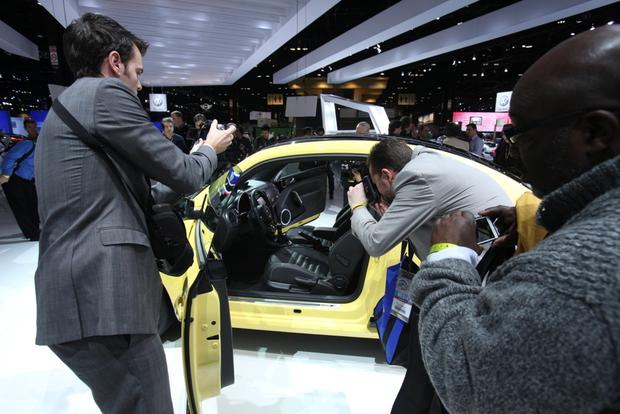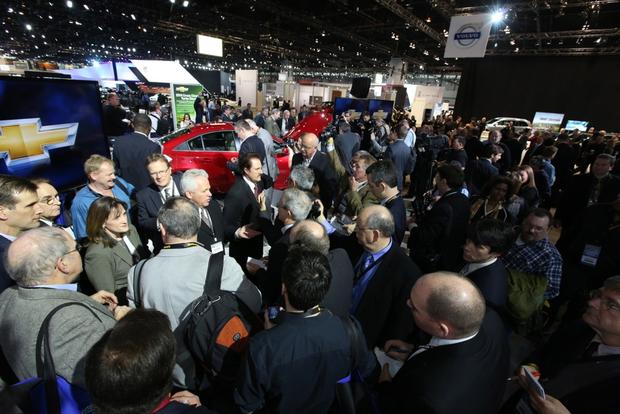 Chicago keeps it real.
Automakers show their car guy side.
Affordable cars can still be interesting.
The big auto shows like Detroit and Los Angeles have the world's attention. So automakers tend to bring their most innovative, eco-conscious and cutting edge design concepts to those shows. But at the Chicago Auto Show, these same companies have a different message: Hey, we're car guys just like you. We know what American buyers really want, and here's some of that good stuff
One thing we like here is personalization -- to make our cars stand out from the crowd. To that end, the R/T Redline and R/T Plus Redline versions of the 2013 Dodge Challenger sport unique color schemes, wheel choices and the option of track-focused chassis tuning. The 2013 Dodge Dart Mopar version comes with body kit, turbocharged 160 horsepower engine, sport suspension, sport exhaust and cool asymetric styling inside.

There were also souped-up versions of the 2013 Nissan Juke and 2014 Nissan 370Z customized by the sporty Nismo (Nissan Motorsport) division. There were two special versions of the VW GTI -- the 2013 VW GTI Wolfsburg Edition with its own interior and exterior tweaks, plus the 2014 VW GTI Driver's Edition featuring similar tweaks along with navigation and a sunroof. A 2014 VW Beetle Convertible R-Line brings extra style, and a limited-edition 2014 Beetle GSR produces 210 hp, the most power a production Beetle has ever enjoyed.

On the truck side, the main event was the world debut of the 2014 Toyota Tundra, an updated version of this full-size pickup. Kia brought along the Cross GT concept large crossover SUV.

Chicago also played host to no-nonsense machines like the 2014 Chevrolet Cruze diesel, offering a projected 42 miles per gallon on the highway. Or the 2014 Chrysler 300 SRT8 Core, cutting $5,000 from the starting price of the standard 300 SRT8, but still packing Chrysler's 470-hp 6.4-liter HEMI V8 engine. The super-practical 2014 Kia Forte 5-door compact hatchback also made its global debut here.

We saw the introduction of Ram's commercial van, the 2014 ProMaster, which was kept company by the 2013 Nissan NV200 compact van.

Instead of showcasing high-minded concepts that may or may not go on sale a few years down the line, the 2013 Chicago Auto Show brings us vehicles we can actually buy. Some right now and some real soon.

What it means to you: Quick cars, good-looking cars and trucks -- all within the financial reach of most mortals. Chicago reinforces its position as the people's auto show.