RESEARCH DETROIT AUTO SHOW BY YEAR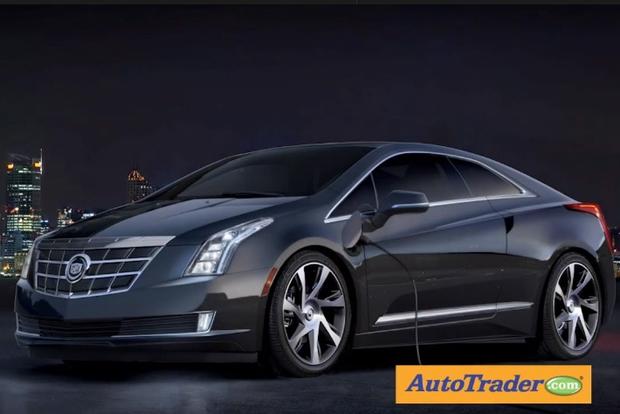 Hi, I'm Amanda Salas for AutoTrader and welcome to the 2013 Detroit Auto Show here at the beautiful Cobo Center in Detroit. The ever-expanding market for hybrids and electric-powered cars continues to evolve. Here's a preview of several "Green" machines that have got Motown buzzing.
The 2014 Cadillac ELR was unveiled by GM, an electric car that offers extended range battery technology taken from Chevy's revolutionary Volt. It's GM's first luxury hybrid and the electric powertrain is backed up by a 4-cylinder gasoline generator that provides reserve energy if the battery pack drains completely. The sleek and seductive ELR will go into production in late 2013.
Honda made waves with its Urban SUV Concept, a car which was highly anticipated thanks to the trickles of information coming from Honda in the months leading up to the Detroit show. Honda calls it a sporty and dynamic compact SUV with daring exterior style and a spacious, functional interior. A hybrid version will be available powered by a gasoline/electric combination similar to the one used in Honda's CR-Z Concept Coupe.
The Lexus IS lineup for 2014 got its public introduction and a hybrid 300h marks Toyota's latest attempt at successfully combining a sporty, responsive sedan with hybrid technology. The 3900-pound 300h dishes up 240-horsepower which can launch it from 0-60 in 7-seconds. It sends power through a CVT gearbox and we're hoping Lexus plans to bring it to the US--which is still under consideration.
See all Detroit Auto Show news.
What do you think about this year's top green cars? Let us know in the comments below.