RESEARCH SEMA AUTO SHOW BY YEAR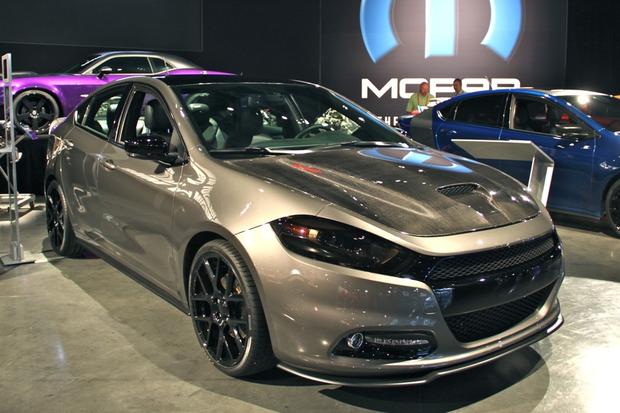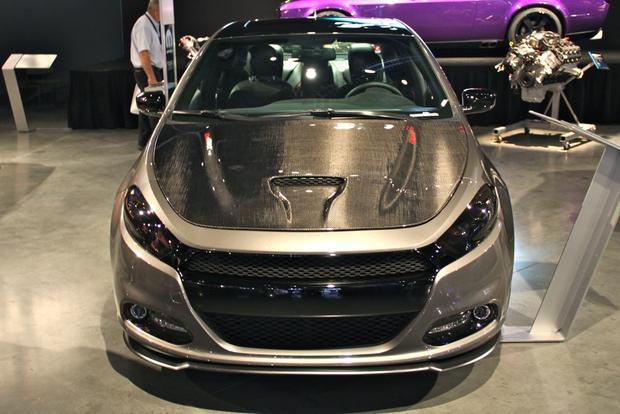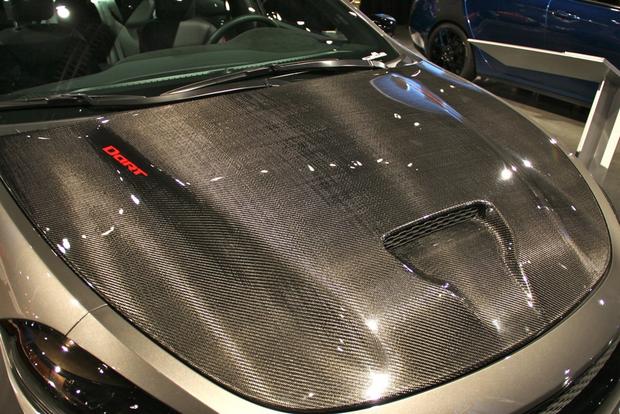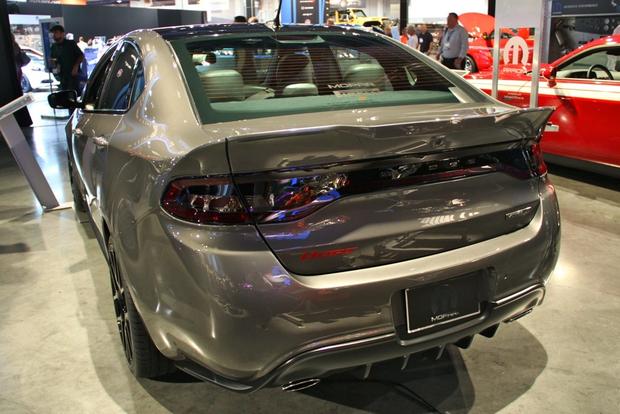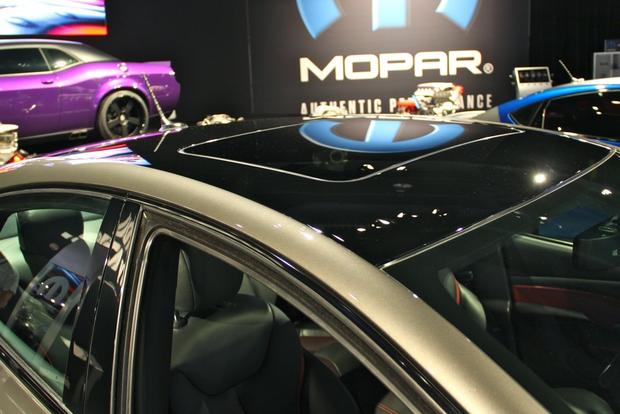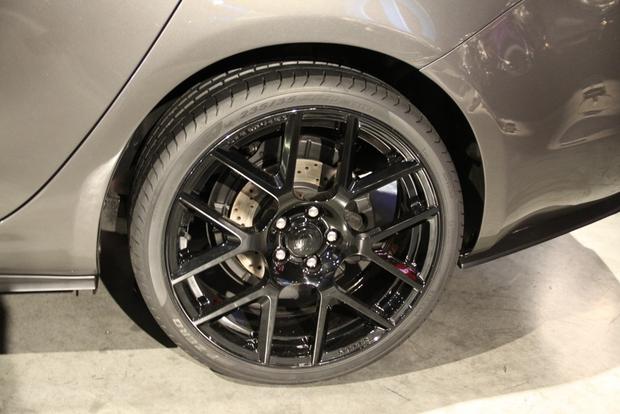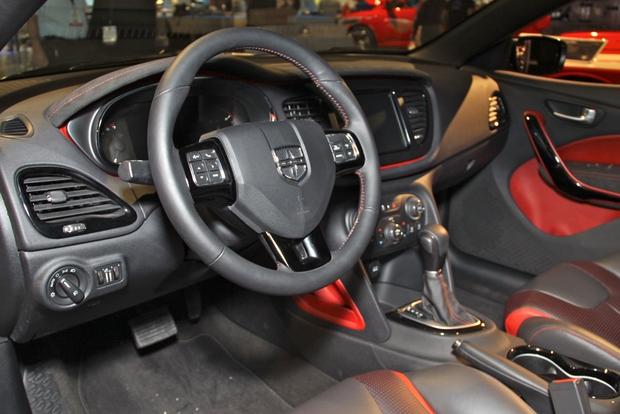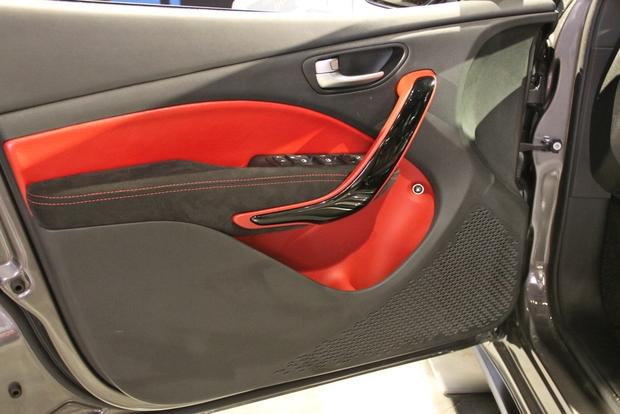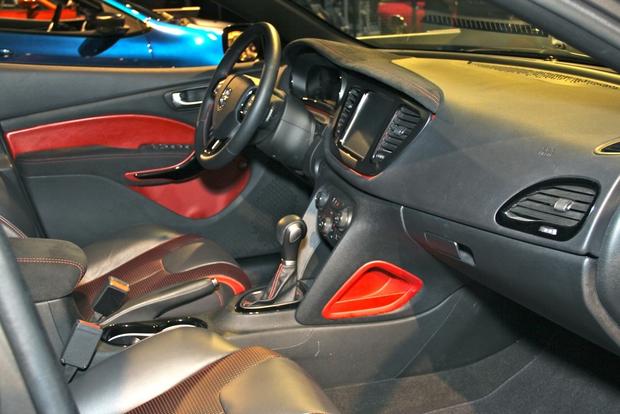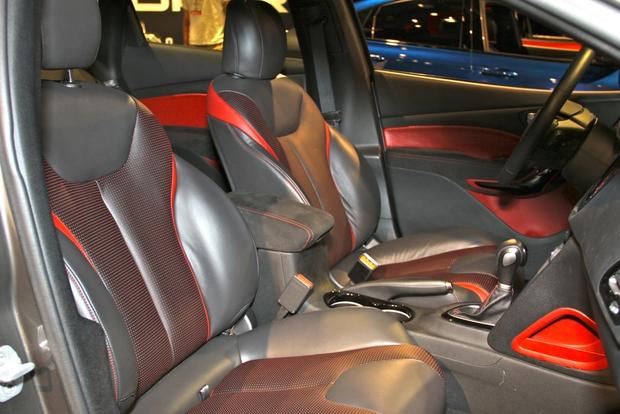 Dodge sharpens its Dart for SEMA.
Compact doesn't have to mean commonplace.
Carbon: the element of surprise.


The 2013 Dodge Dart Carbon Fire doesn't do glitzy. Standing in stark contrast to the shiny machines elsewhere at the 2012 SEMA Show held in neon-bright Las Vegas, this compact car looks more like a piece of stealth military hardware.

Peer past the spokes of the black, 19-inch alloy wheels and there's a flash of silver on the painted brake calipers, but the rest of the car is predominantly shades of gray. From the full complement of tinted windows, smoky light lenses front and rear, right down to the instrument surrounds and leather upholstery, think charcoal.

Most of these pieces are available from Dodge dealers, who will fit them, too, and they're found in the Mopar (motor parts) catalog. There's also a little ingenuity and imagination involved. For example, the fog lamps are replaced by daytime running lights that come from the Jeep Grand Cherokee SRT.

But the deep front lip body kit and 3-piece rear spoiler are specifically for the Dart--as is the carbon fiber hood, which not only looks purposeful but also shaves some pounds from the car's curb weight.

Gone is the usual crosshair grille that's part of the Dodge brand look. In its place is a mesh arrangement intersected by a gloss black panel. The main paintwork is a satin-finish gray, but there are more gloss black highlights with the roof cover and side mirror housings.

The factory-spec 2013 Dodge Dart is the Chrysler group's latest offering in the compact segment, competing with the likes of the 2013 Ford Focus and 2013 Honda Civic. It shares a platform with a European Alfa Romeo model, the Giulietta. And, as any car guy would say, that kind of pedigree is no bad thing. Add a few aftermarket touches such as these and the Dart will look as sharp as its name suggests.

What it means to you: For aftermarket inspiration, whether be it the Dart or any other vehicle, SEMA 2012 is a rich source.