RESEARCH SEMA AUTO SHOW BY YEAR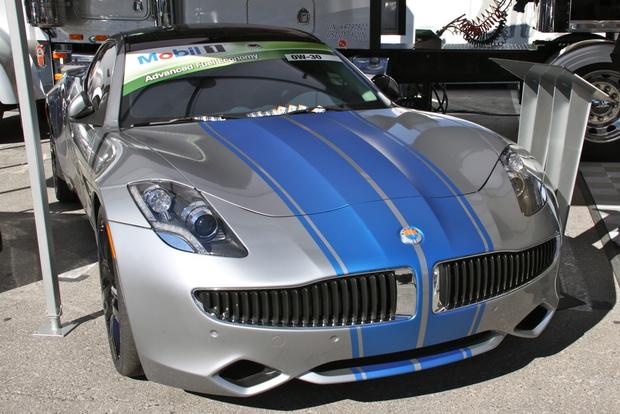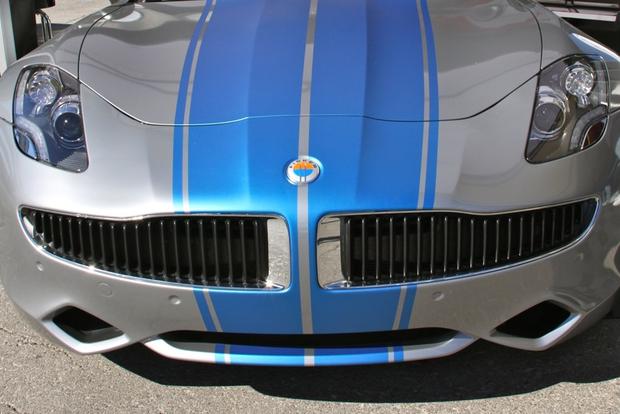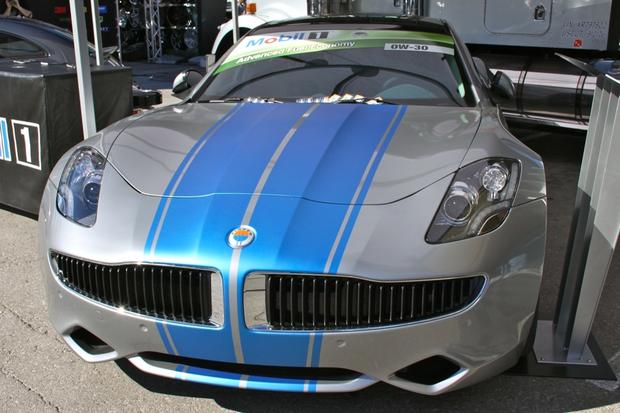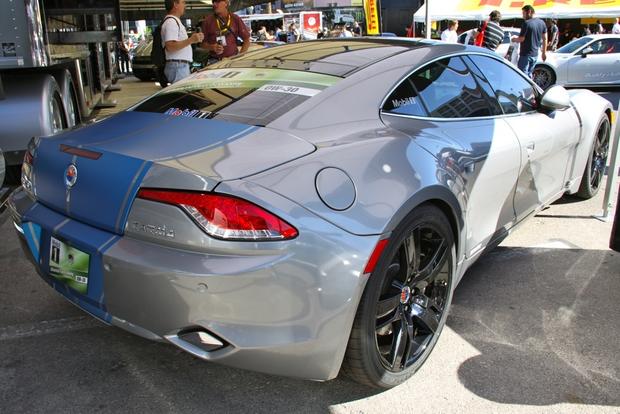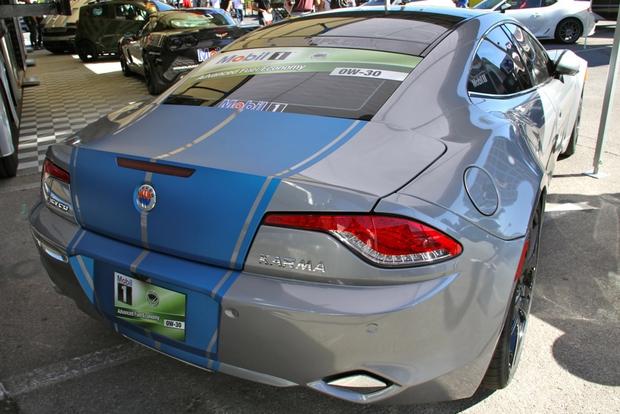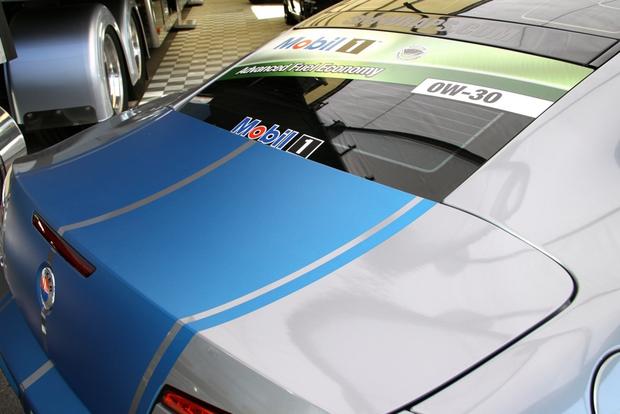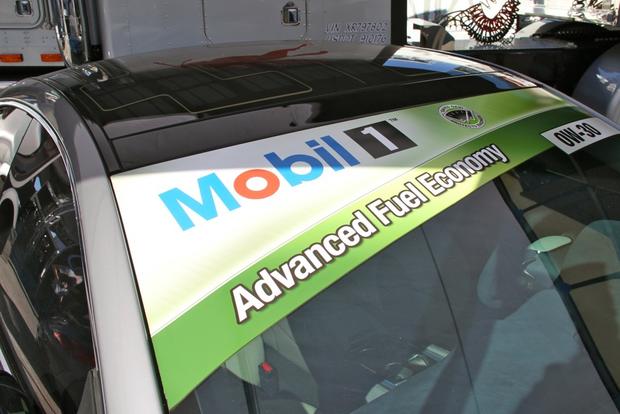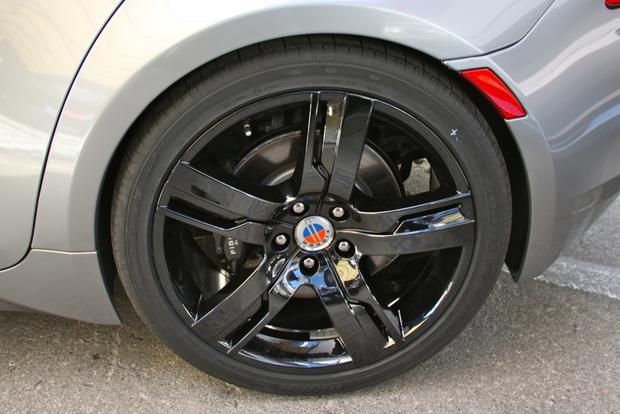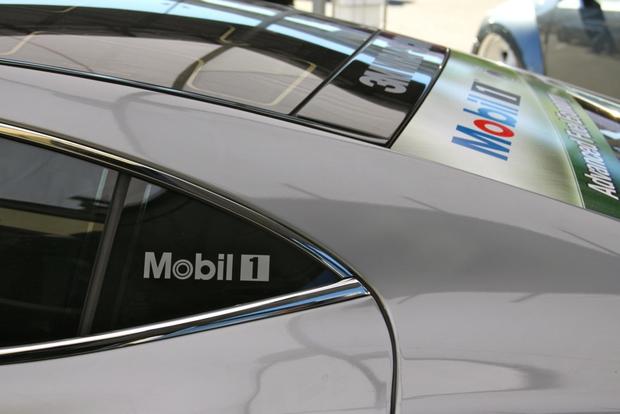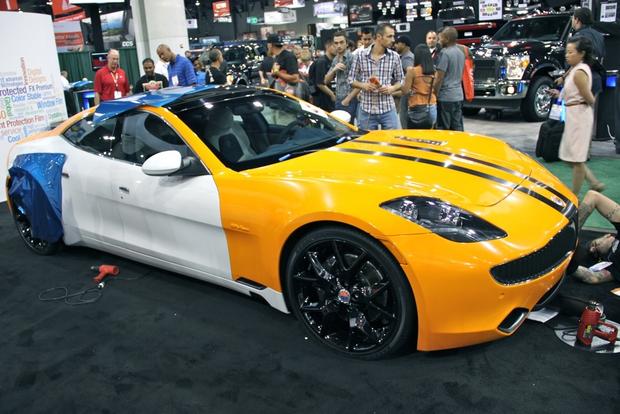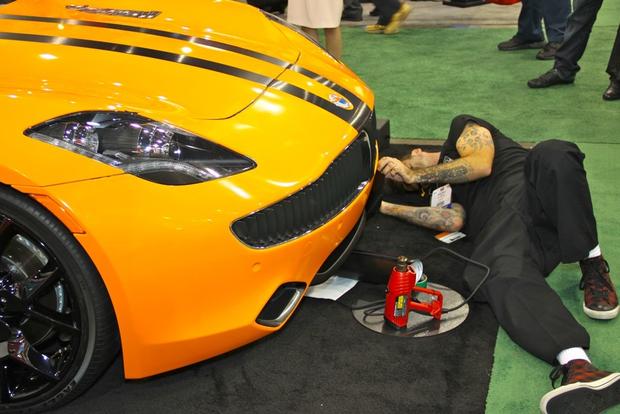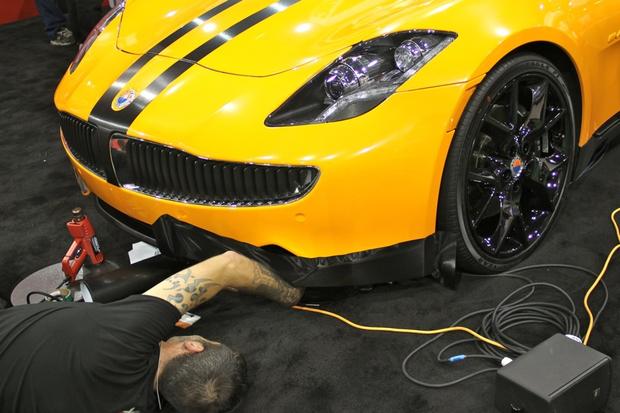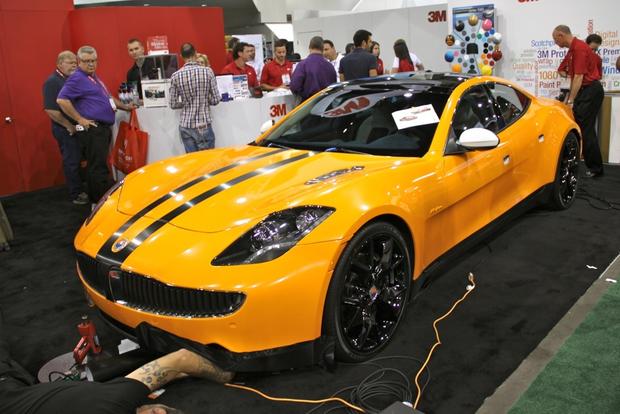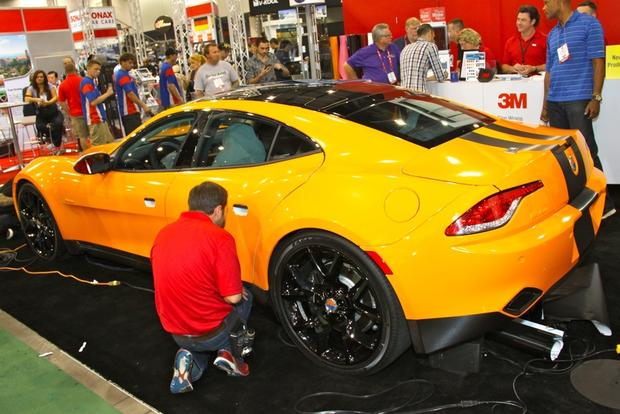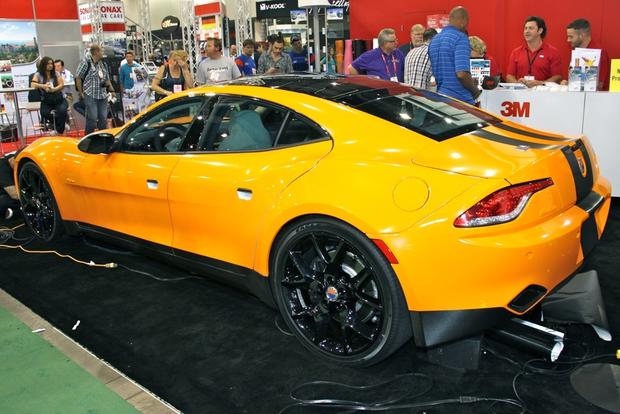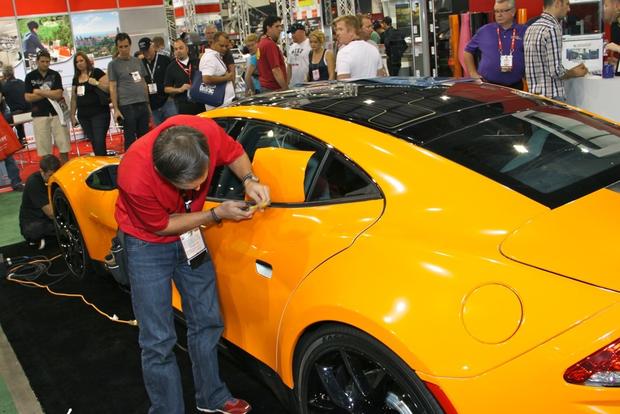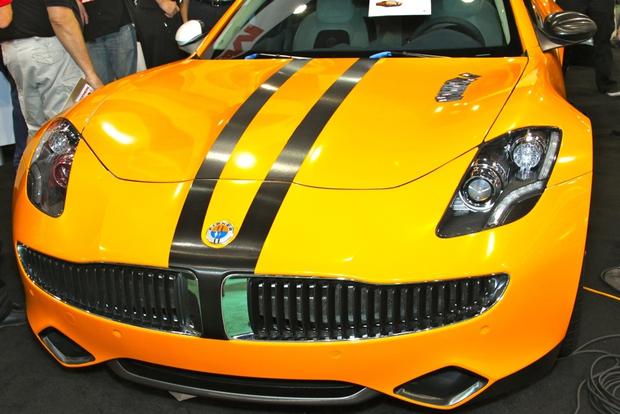 Never let it be said that the automotive aftermarket is not a broad church.
A plug-in hybrid stands fender to fender with the usual SEMA gas guzzlers.
Customization with a conscience.



Most people see the 2013 Fisker Karma as a high-end plug-in hybrid driven by the likes of Leonardo DiCaprio and Justin Bieber. But even when someone has splashed out more than $100,000 on a Karma (or maybe especially when someone has paid that much), there exists a desire to stand out from the crowd just a little more, as the Karma's presence at the 2012 SEMA (Specialty Equipment Market Association) show demonstrates.

The Fisker company itself does not have an official spot at the Las Vegas Convention Center's trade-only auto aftermarket event, but that hasn't stopped the Karma sports sedan from creating a stir. Its main appearance is at the 3M stand, where one car will model four separate looks.

It's all done with wraps. These are usually made from vinyl or some similar polymer-based compound; they are stretched over a car's body and can have graphics on them.

At SEMA, the Karma will show each design for 24 hours and visitors can watch the transitions. The first combines Gloss Burnt Orange with Brushed Black Metallic to mark the fall season. Next comes the Matte White and Gloss Blue Metallic Riverside scheme that pays tribute to American motorsport. Wrap Three's Hot Rod red and big black stripe are meant to honor American custom cars. The final Satin Black/Gloss Burnt Orange package is called Onward--a description of Fisker's philosophy.

Also known as the Fisker Diamond Protection Film, such wraps may be purchased to shield the bodywork from stone chips and the like. If fitted by a 3M technician, they also carry a 5-year guarantee.

The windows have their own treatment: 3M's Crystalline Automotive Film is said to reduce cabin temperatures, so drivers can save energy by not ramping up the air conditioning.

The Karma's second engagement is in the Mobil 1 booth. Since this plug-in hybrid has an electric-only range of 32 miles, there's a good chance the onboard 2.0-liter gasoline engine might not be used very much. But when it's finally pressed into service, it has to be ready. Mobil 1's 0W30 Advanced Fuel Economy synthetic oil is claimed to be age-resistant. And just to get in on the act, this Karma also has a wrap with silver and blue American Icon graphics.

Outside the Convention Center during SEMA is almost as chaotic as inside, with temporary tracks laid out and hundreds of customized cars vying for attention. This year, Fisker brings a couple of Karma models for visitors to test drive. Chances are the environment hasn't been a big concern at SEMA over the years, but a fuel-sipping machine like the Karma brings such awareness with it.

So when the time comes to do a little customizing, it can't be at the expense of the very things Karma buyers want to preserve. A prime example would be chrome wheels.

The usual chrome plating process involves hazardous materials and toxic waste. Fisker has teamed up with the Goodrich Technology Corporation to offer chrome-plated wheels using a method that neither produces nor needs any of the above bad stuff. These wheels are fitted to both Karma show cars.

What it means to you: The aftermarket sees the possibilities of going green and environmentalists can personalize their rides--it's a win-win.