RESEARCH GENEVA AUTO SHOW BY YEAR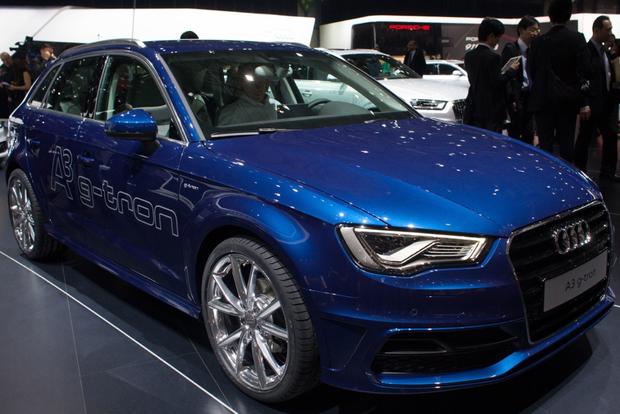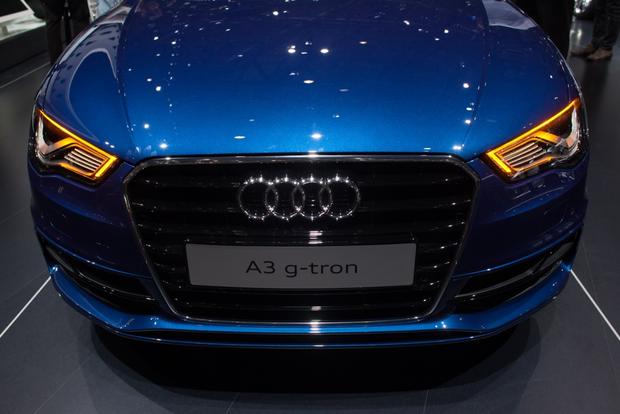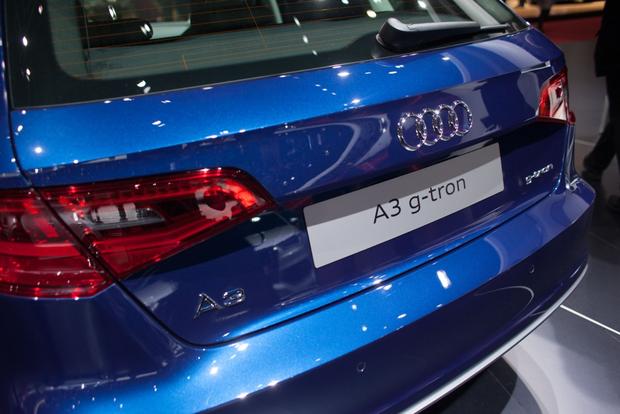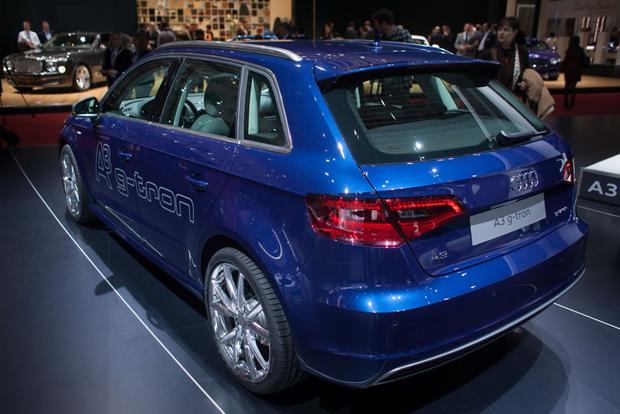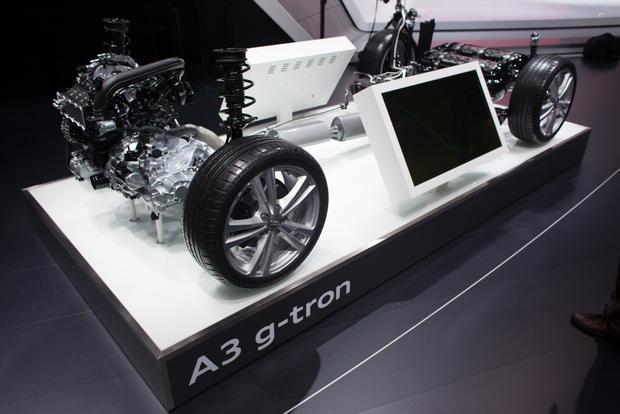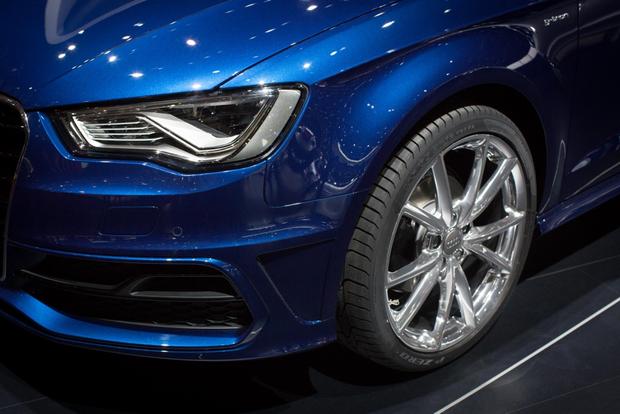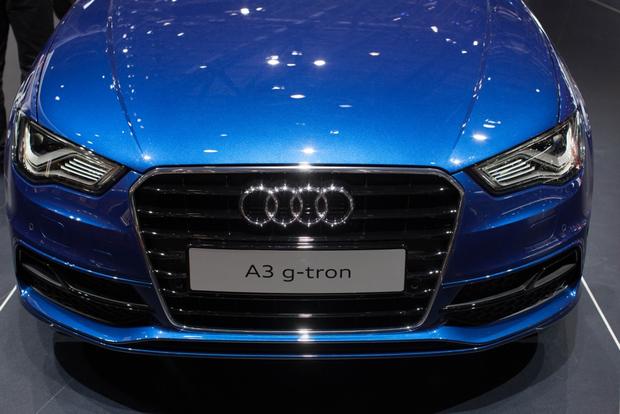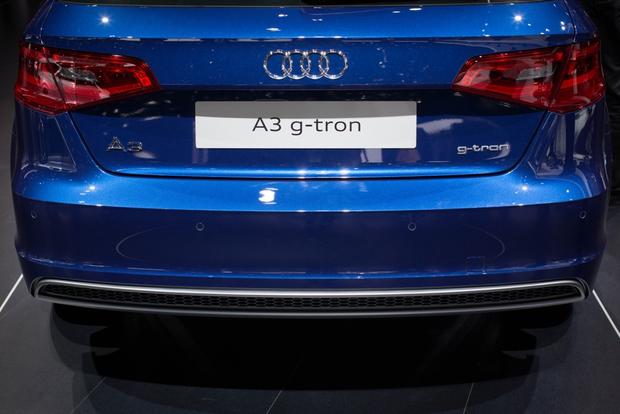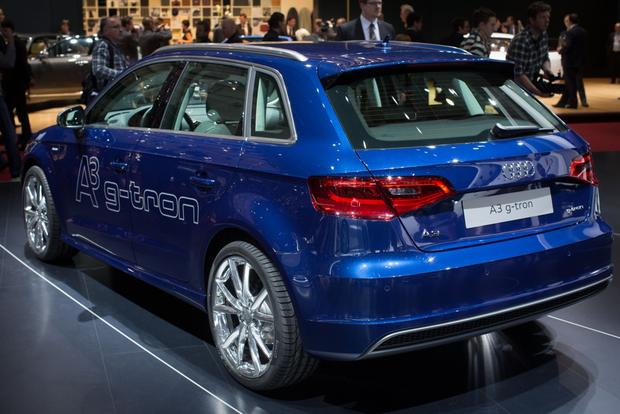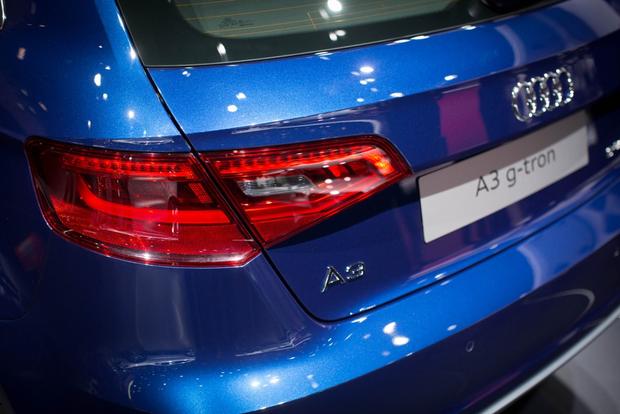 The Audi A3 Sportback g-tron is a 4-door luxury hatchback, running on both natural gas and gasoline.
The total driving range between both fuel sources is over 800 miles.
Audi will manufacture a special carbon-neutral gas called Audi e-gas for the Sportback g-tron.
In a novel twist on the plug-in-hybrid concept, the Audi A3 Sportback g-tron offers a one-two energy punch of its own: first compressed natural gas (CNG), then regular gasoline, if necessary. It's one of the high-tech highlights of the 2013 Geneva Auto Show.
A plug-in hybrid, of course, starts in full-electric mode and automatically switches to gasoline when the battery pack is depleted. The A3 Sportback g-tron similarly demotes gasoline to bullpen duty, but its primary energy source is clean-burning natural gas.
What's more, if you're able to fill your CNG tanks with the proprietary Audi e-gas blend, your CNG emissions will be CO2-neutral, because e-gas is made using recycled waste fuel. That's right -- Audi's in the gas business. Fun fact: The automaker's e-gas plant in Werlte, Germany, recycles as much CO2 in a year as 224,000 beech trees absorb.
Under the hood of the A3 Sportback g-tron is a turbocharged 1.4-liter 4-cylinder engine that's been modified for CNG duty. Rated at 110 horsepower and about 147 lb-ft of torque, it's enough to get the g-tron up and moving, but the 0-to-60-mph sprint is estimated at a leisurely 11-plus seconds.
The g-tron's estimated driving range is 248 miles on CNG and 559 miles on gasoline. Twin display screens on the dashboard keep the driver apprised of each source's status and other vehicle information.
What it means to you: The Audi A3 Sportback g-tron is particularly intriguing for Americans, given the increasingly rosy projections about our domestic CNG reserves. However, Audi has not decided whether to sell the g-tron stateside as of this writing.