RESEARCH GENEVA AUTO SHOW BY YEAR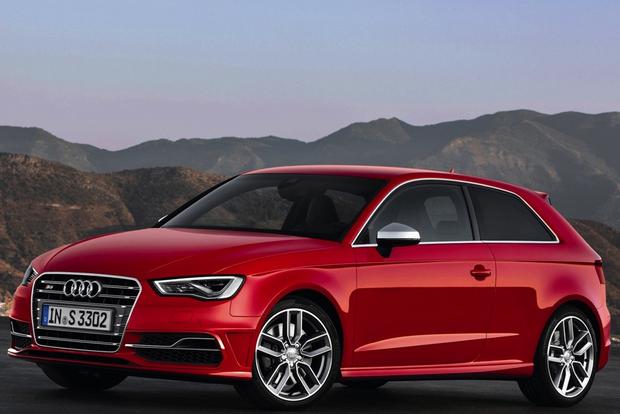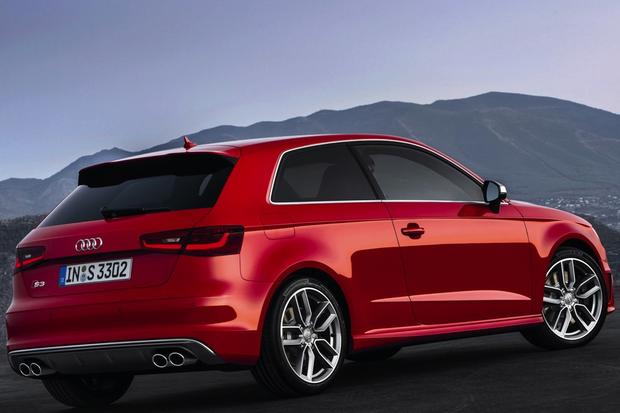 The 2013 Geneva Auto Show hosts the debut of the Audi S3 Sportback, a high-performance "hot hatch" based on the new 2013 Audi A3.
The S3 Sportback's turbocharged four-cylinder engine pumps out 300 horsepower via Quattro all-wheel drive.
It's presently unknown whether the S3 will show up stateside in any form.
As the Audi S3 Sportback makes its world debut in Geneva, we're tempted to write it off as yet another European toy that we're not allowed to play with. After all, Audi's not even selling the similar 2013 A3 hatchback on our shores, electing to offer us an A3 sedan instead.
But given the popularity of the other models in Audi's "S" performance line, something tells us that there will be an S3 in America, even if it ends up being a sedan.
Hey, we can dream, right? To flesh this fantasy out, let's take a closer look at what the S3 brings to the table.
As with any S car, the action starts under the hood, where the S3 Sportback's turbocharged 2.0-liter inline-4 churns out an estimated 300 horsepower and 280 pound-feet of torque. If you think that's impressive, wait till you hear about the S3's diet: thanks to more aluminum content and other weight-saving measures, the S3 Sportback tips the scales at under 3,200 pounds, or roughly 150 fewer than the last S3.
Translation? That's a lot of horsepower, and not a lot of pounds. One lesson of the 2013 Geneva Auto Show is that the S3 Sportback is going to generate some serious speed.
As you'd expect, Quattro all-wheel drive is standard. Less expected is the availability of a six-speed manual transmission; most S3 Sportbacks will probably have the "S-tronic" dual-clutch automatic, even in Europe, but it's cool that Audi continues to offer a stick shift with an actual clutch pedal.
Additional S-model upgrades include a lowered sport suspension and subtle styling enhancements inside and out.
What it means to you: If Audi does bring an S3 to America, price could be an issue: the European S3 Sportback starts at the equivalent of nearly $55,000. Let's hope Audi figures out a way to build a U.S.-market S3 at a price that American enthusiasts can't resist.