RESEARCH GENEVA AUTO SHOW BY YEAR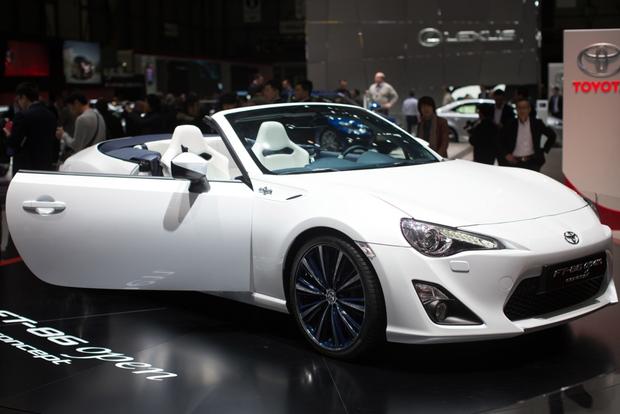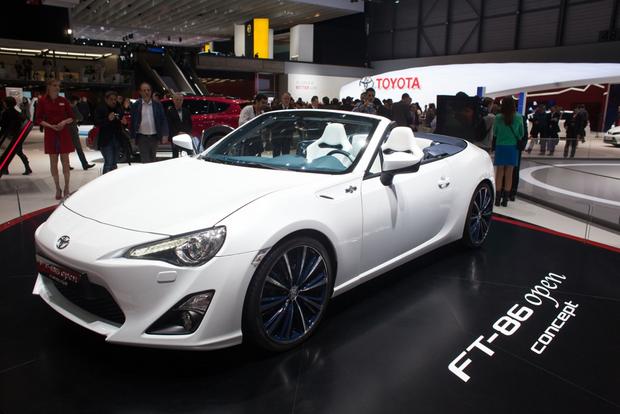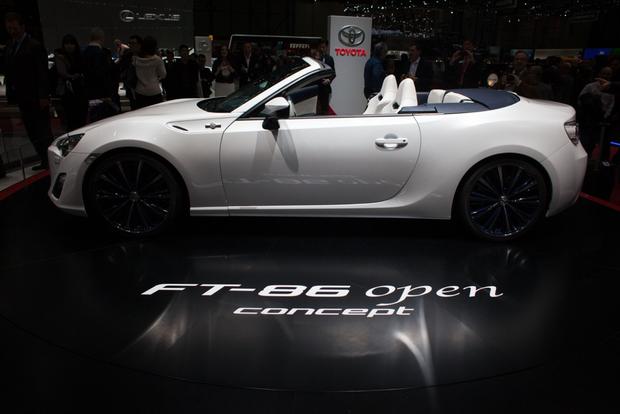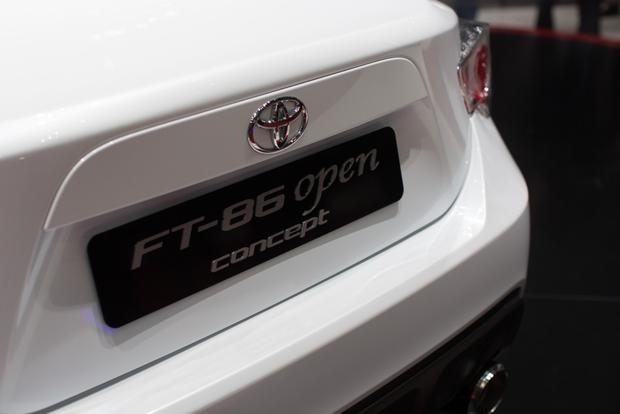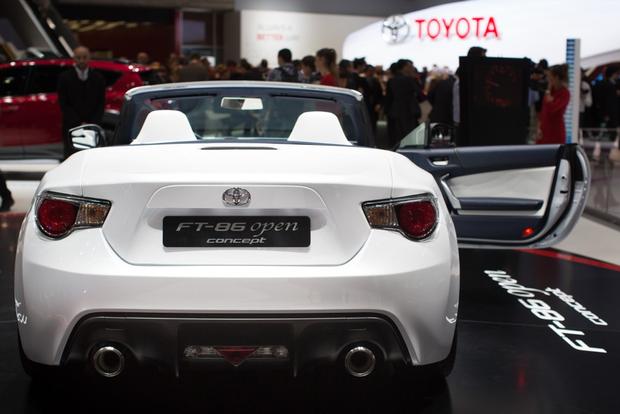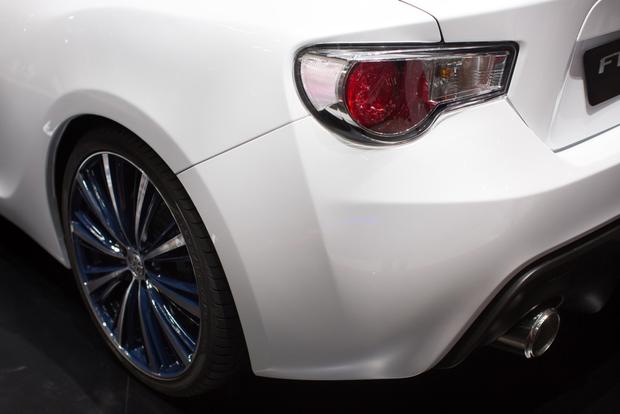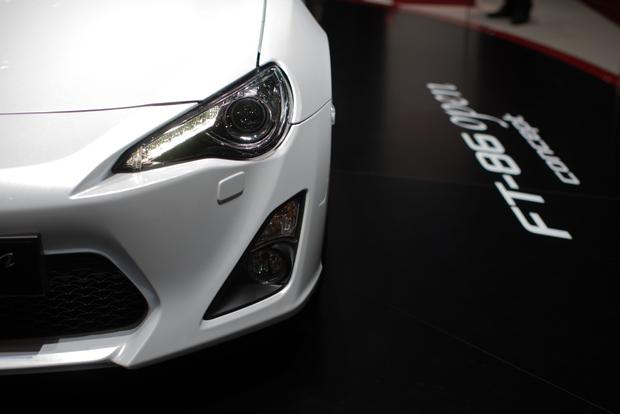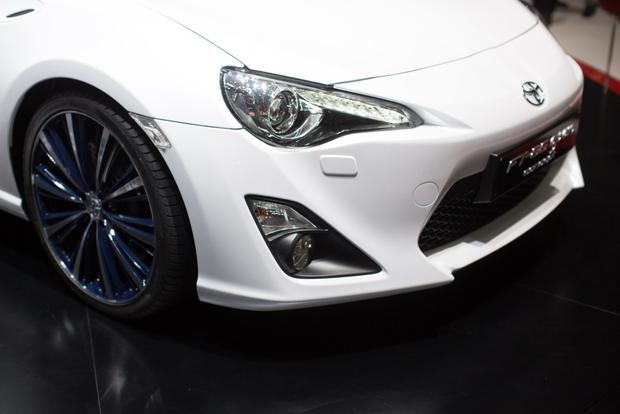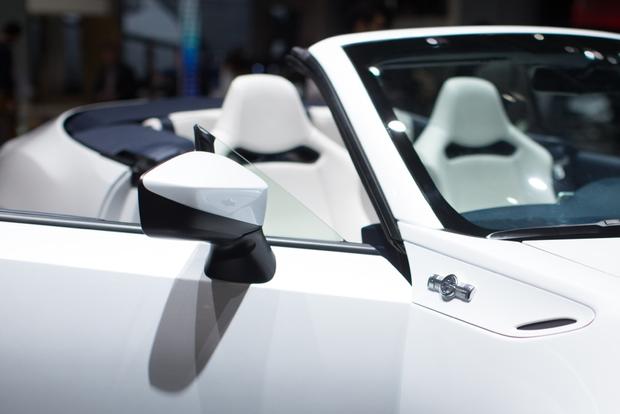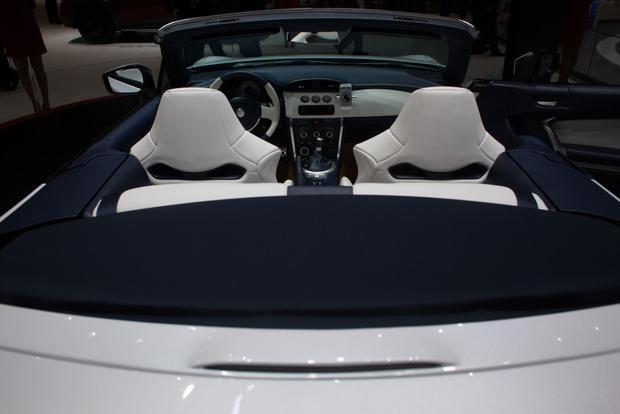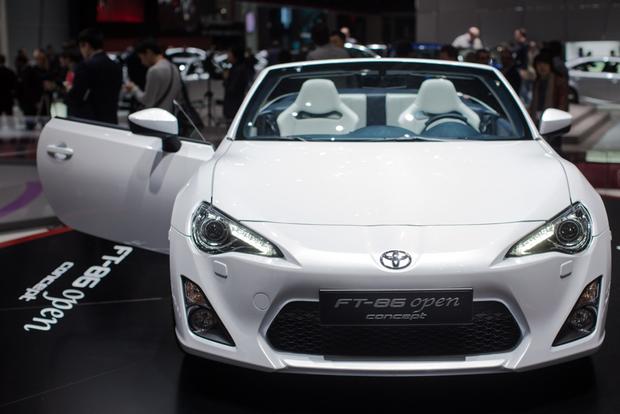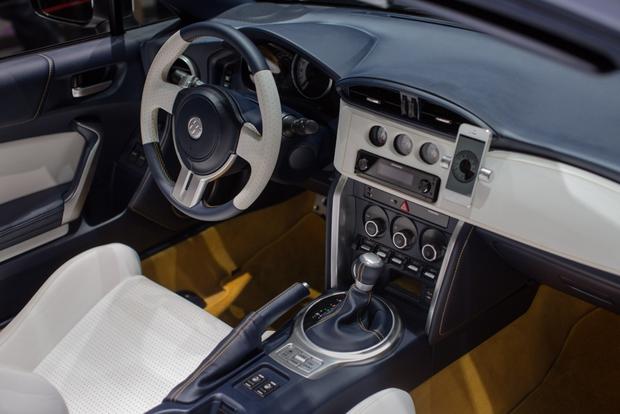 Toyota reveals the FR-S Open Concept convertible
Cloth roof stows quickly behind rear seats
Powered by a 200-horsepower, 2.0-liter four-cylinder Boxer engine
Toyota has debuted its FT-86 Open Concept at the 2013 Geneva Auto Show. Built to gauge customer reaction, the open top convertible would be sold here in the U.S. as the Scion FR-S convertible.
To make the FT-86 open, Toyota cut the roof of its latest coupe, the Scion FR-S and fitted it with a cloth, folding roof, complete with a glass rear window. When fully folded away, the cloth roof tucks nicely behind the fixed rear seats. Toyota was sure to point out that the roof, when folded, doesn't significantly impact luggage space in the trunk.
Painted in a Pure Bright White paint with a Modern Navy Blue interior, the FT-86 Open brings the fashion-forward attitude of Milan to the 2013 Geneva Auto Show. The sports seats, which have been covered in Pure White perforated leather, contrast nicely against the navy blue dash, which also features Pure White leather inlays. Golden yellow carpets have been added as well as golden yellow accent stitching on the steering wheel and manual transmission shift knob.
Under the hood of the four-passenger sports convertible lies a 2.0-liter, four-cylinder engine with direct fuel injection. Should the new Toyota convertible go on sale, it would be offered with a six-speed manual transmission or a six-speed automatic. The six-speed automatic features a manual shift mode, activated by paddle shifter behind the steering wheel. Toyota brags that the auto transmission features the world's fastest paddle shifting: only 0.2 seconds.
With quick ratio power steering, a low center of gravity, and ventilated disc brakes behind each wheel, the FT-86 Open Concept makes for fun open top driving.
What it means to you: If Toyota actually sells a Scion FR-S convertible in the US, it would give two-seat open top sports car shoppers an affordable alternative to the Mazda MX-5 Miata.