RESEARCH GENEVA AUTO SHOW BY YEAR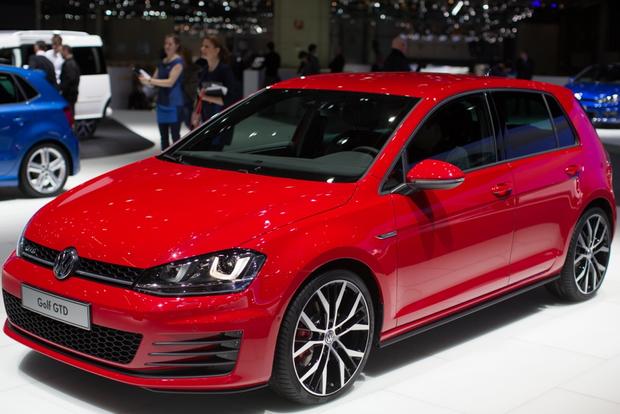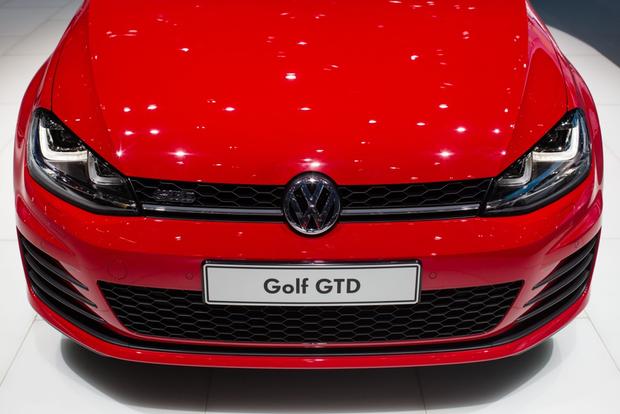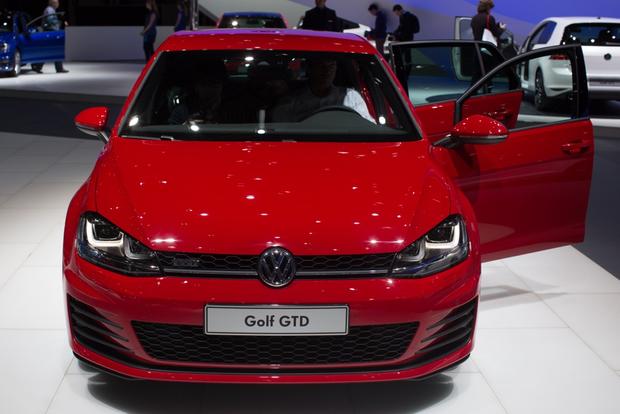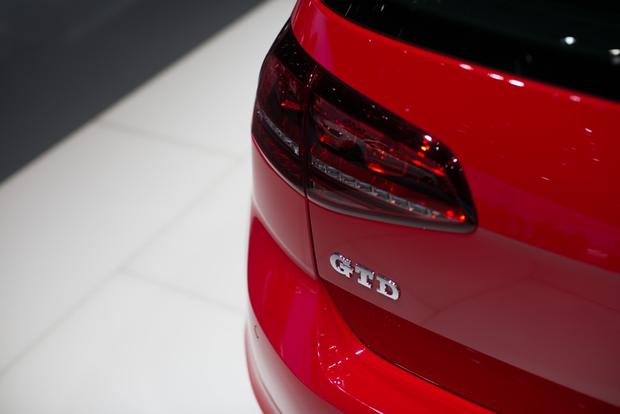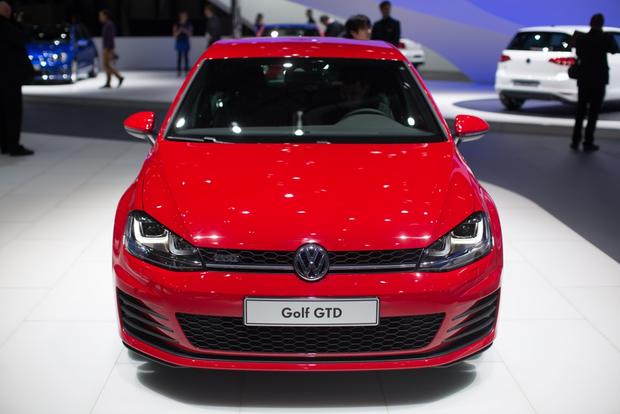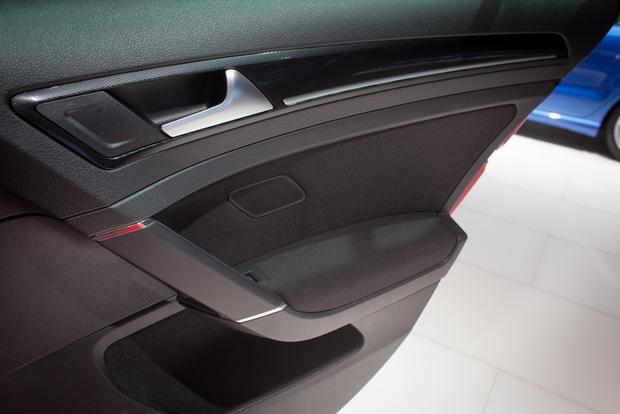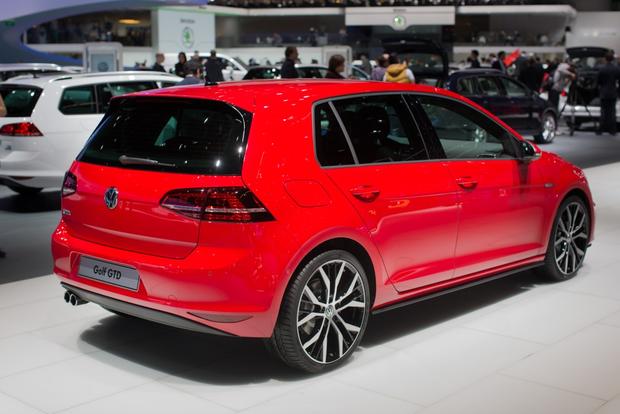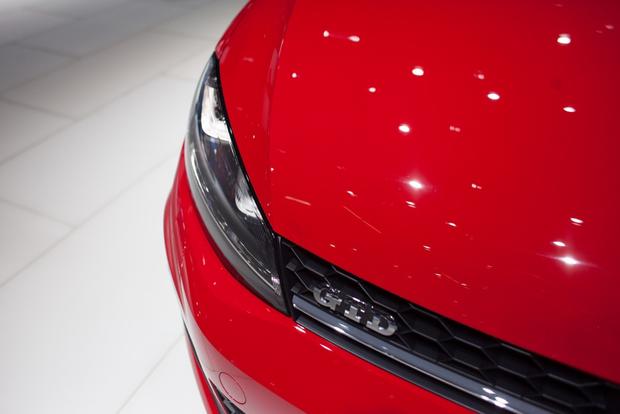 Sporty GTD is like a GTI with diesel power
GTD may come to the U.S., unlike past models
Offers 184 horsepower, 0-to-60 in 7.5 seconds
The 2013 Geneva Auto Show was a busy one for Volkswagen. In addition to revealing a new GTI hot hatch, the brand pulled the cover off its new GTD diesel hatchback. The GTD combines the sporty aspects of a GTI with fuel-efficient diesel power -- and it might even come to the U.S.
Essentially a diesel-powered GTI, the GTD offers totally new exterior styling that is new for 2014. It includes an updated front grille and a more aggressive front bumper. The 2014 GTD also offers LED daytime running lights and revised taillights. Each of the revisions is based on the latest VW Golf, which has not yet arrived in the States.
Inside, the GTD is also different from today's model. It adds new climate controls, a new steering wheel and an updated center stack. All the updates are similar to the new GTI also shown in Geneva. And, like the GTI, it retains the plaid seating surfaces characteristic of VW's hot hatches.
But under the hood, the GTD is very different from the GTI. While the GTI offers a gas-powered 4-cylinder, the GTD uses a 2.0-liter turbodiesel 4-cylinder. It makes 184 hp and a muscular 280 lb-ft of torque -- more than even the regular GTI. According to VW, 0-to-60 comes in around 7.5 seconds. A 6-speed manual is standard, while a 6-speed dual-clutch automatic is optional.
More importantly, the GTD boasts exceptional fuel economy to go with its performance. According to VW, the GTD will return around 56 miles per gallon on the European driving cycle. Translated into Environmental Protection Agency (EPA) ratings, that number will likely fall into the low- or mid-40s. That's an impressive figure for any car, and especially for a sporty model like the GTD.
While the current GTD isn't sold in the U.S., the new model's future isn't so certain. We think there's a chance it could reach our shores early next year. If it does, we expect pricing to be close to the GTI, which starts around $25,000 with shipping.
What it means to you: The GTD boasts exciting performance and fuel-efficient diesel power -- and it could come to the U.S.