RESEARCH SEMA AUTO SHOW BY YEAR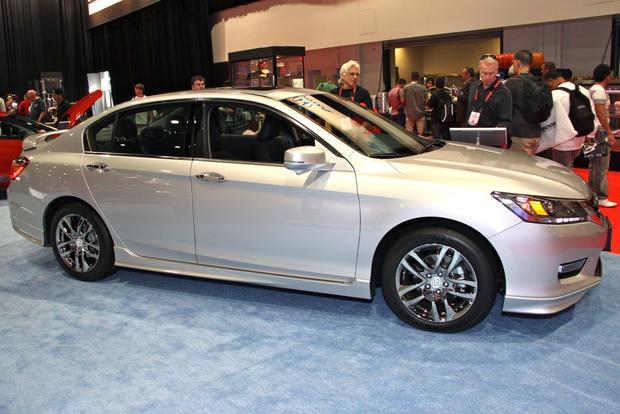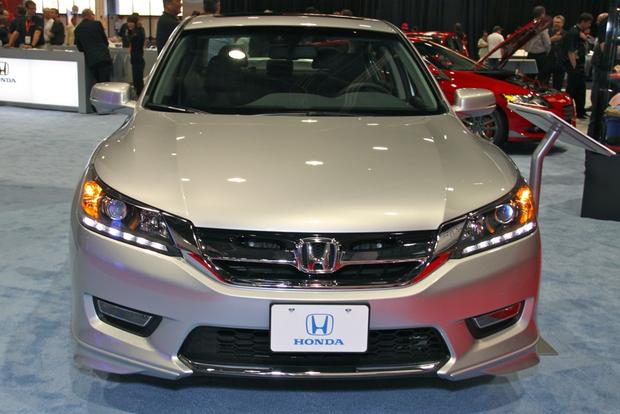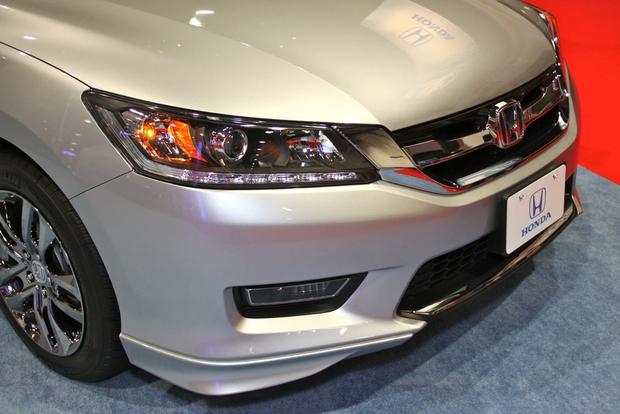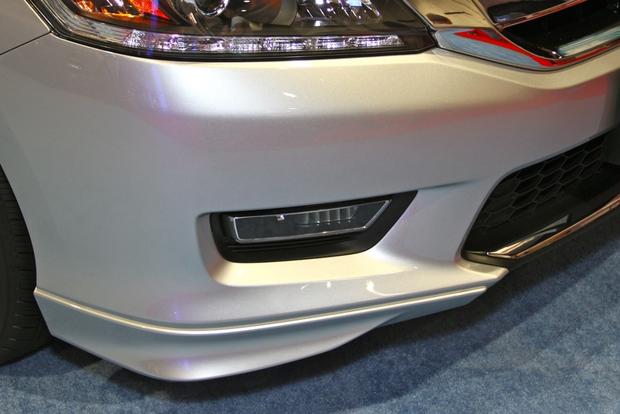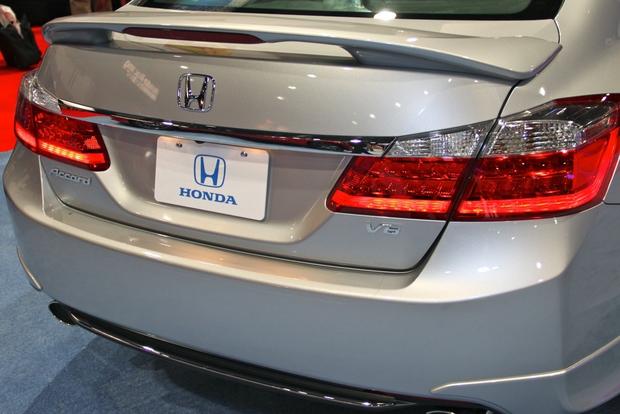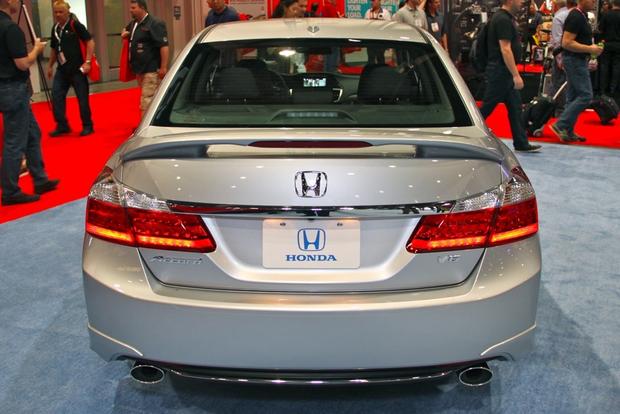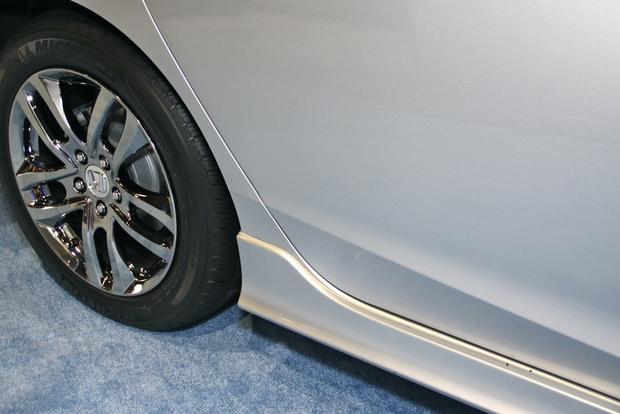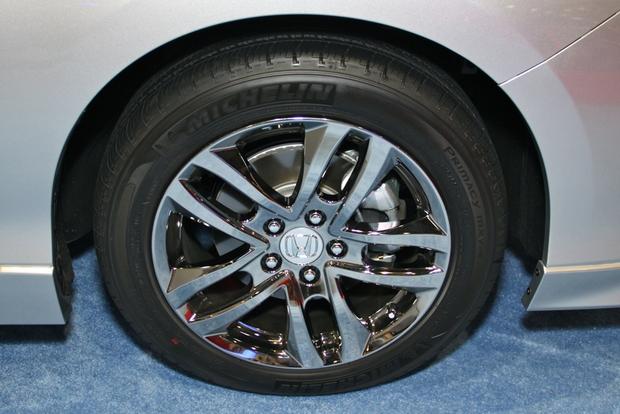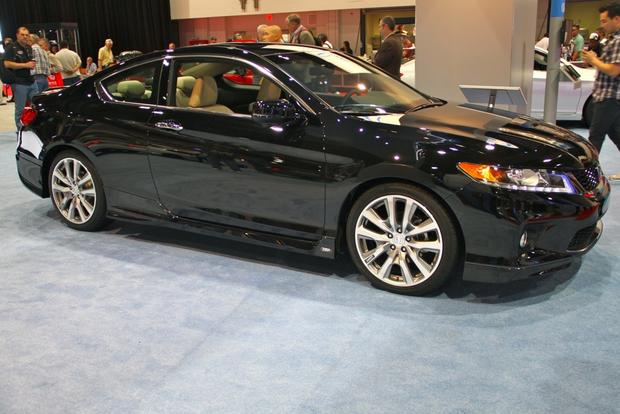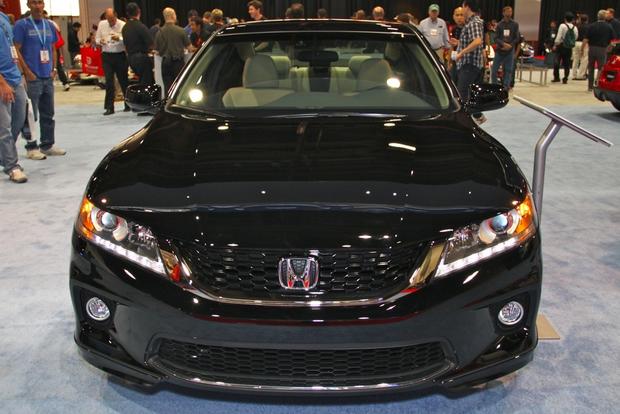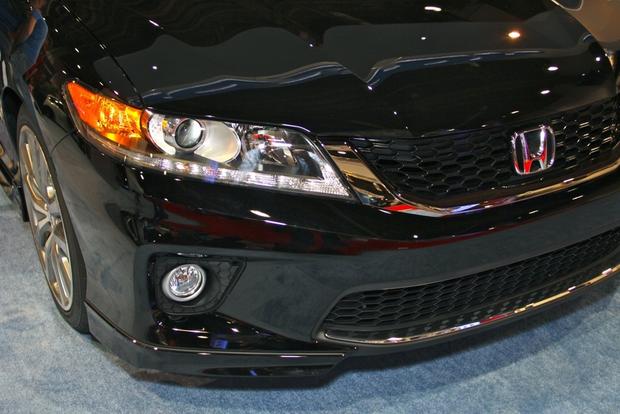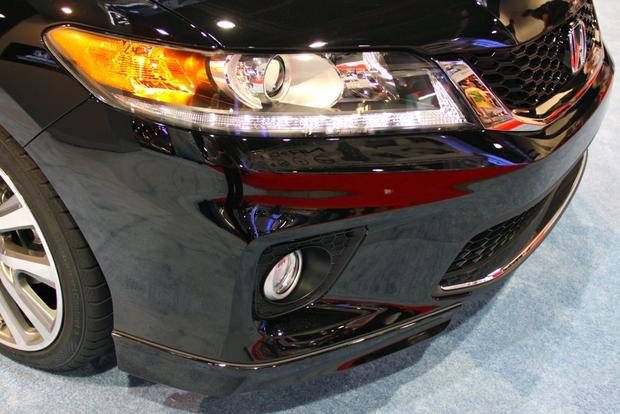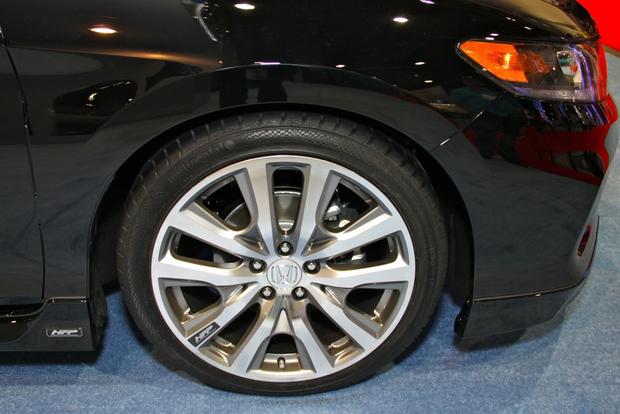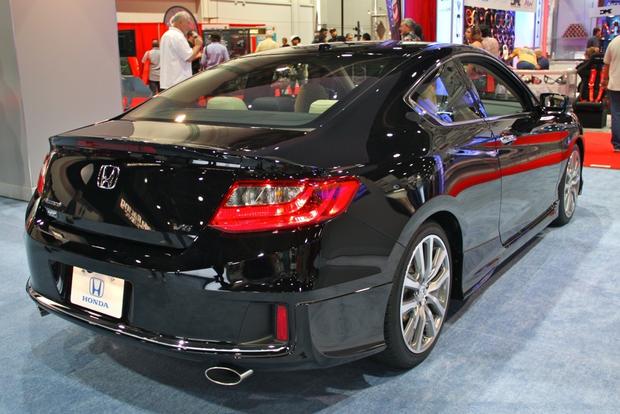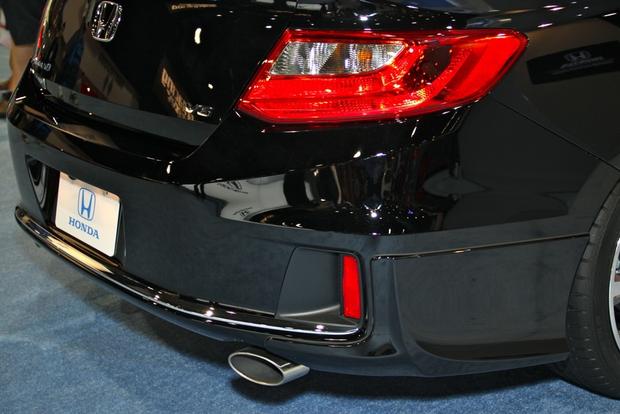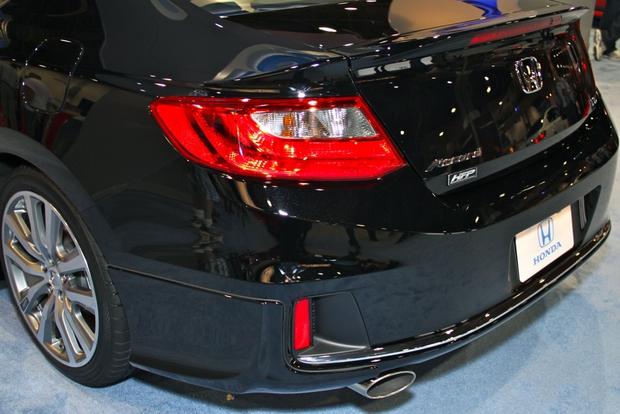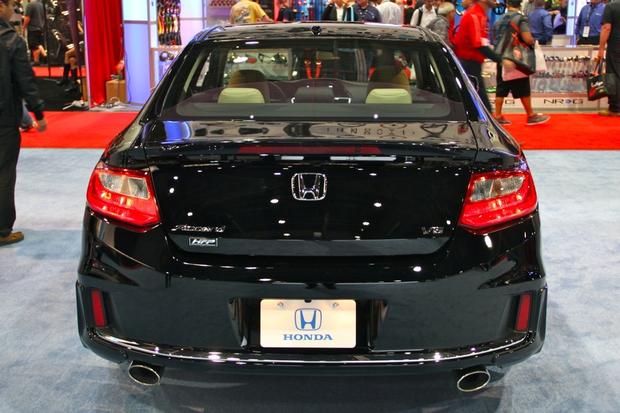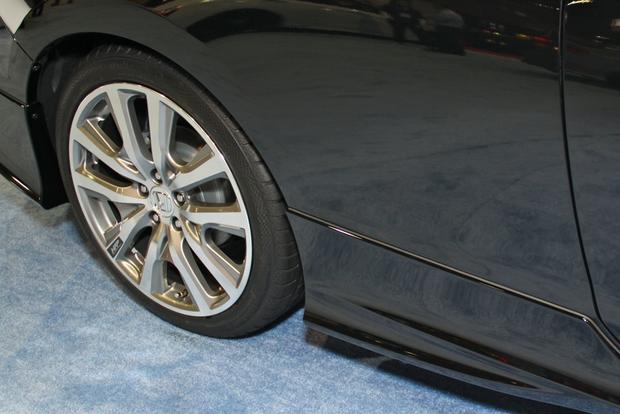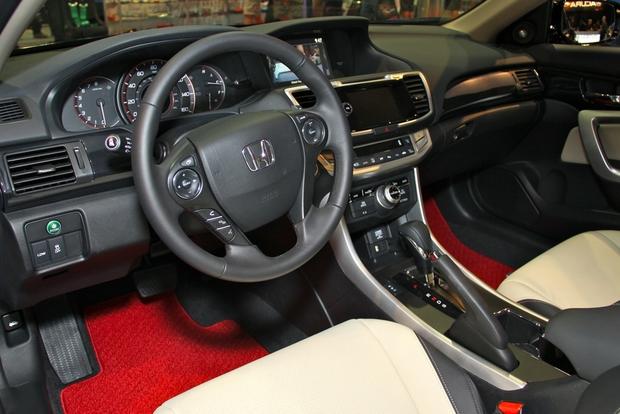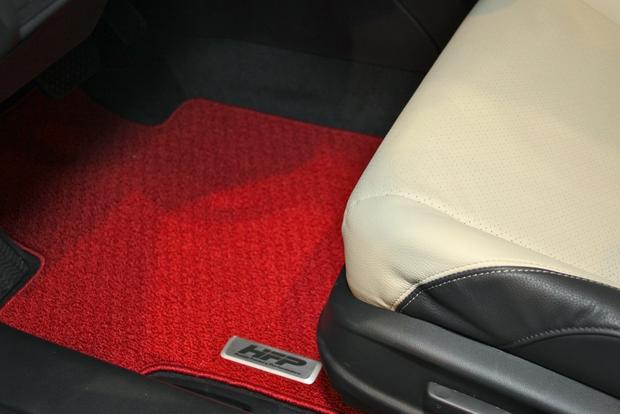 The all-new Accord takes a left turn into the world of custom cars.
Two packages available as Honda Genuine Accessories.
But one is less available than the other.



Bringing the sensible 2013 Honda Accord mid-size sedan and coupe to a crazy auto aftermarket bash like the 2012 Specialty Equipment Market Association (SEMA) show might seem a strange thing to do. But there's a smart method to such apparent madness. Amid this Vegas-based vortex devoted to vehicle customizing, Honda has introduced a couple of modification plans.

The first is the Honda Factory Performance (HFP) package available for the 2013 Accord Coupe. It makes this sleek 2-door look a little slicker, with a body kit that involves bespoke spoilers front and rear, side skirts, and 19-inch HFP alloy wheels. A sport suspension brings some extra poise to the driving experience as well as lowering ride height by just over half an inch. Red mood lights illuminate the cabin, which also has HFP-badged mats.

If a customer has this HFP package installed at the same time as buying the new car, then it's covered by a 3-year/36,000-mile limited warranty. Availability begins in spring 2013 and the price is $4,650, plus the cost of installation. But don't procrastinate--this is a limited edition with Honda making only 500 examples.

The sister sedan is not neglected. Under the (rather nebulous) title of "X-Package" are various aerodynamic additions--front spoiler, rear spoiler, rear wing and side skirts--plus a tweaked grille design. Smack down $2,171 plus installation costs and the X-Package is yours.

It's probably worth reiterating that both 2-door and 4-door versions of the 2013 Honda Accord represent a new generation of this perennial best seller. And a little extra magic dust from SEMA can only be a good thing.

What it means to you: Yes, vanilla is a nice flavor. But the new Accord brings the option of a little more spice.