RESEARCH LA AUTO SHOW BY YEAR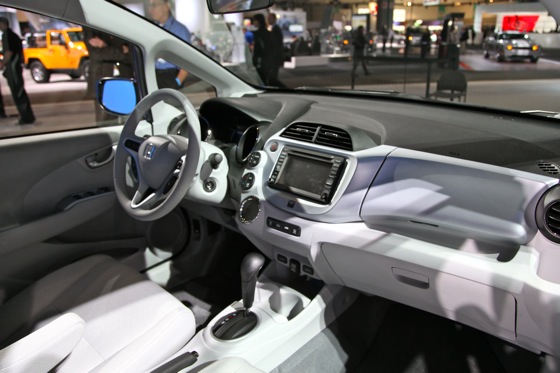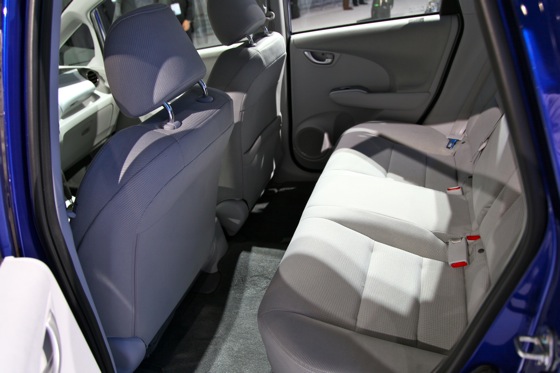 Lease-only program starting in the summer of 2012
Available in California and Oregon first
Expected 76-mile combined range
Honda is expanding its alternative-fuel game, and what better car to do it with than the Fit? This time, it's an all-electric vehicle called the Fit EV. Using a a 20 kWh lithium-ion battery and a 92 kilowatt coaxial electric motor, Honda says that the Fit EV is good for 123 city-miles on one charge, but expects 76 miles of mixed-driving range. To maximize that range, Honda has fitted the car with three selectable drive modes, much like what is seen on its CR-Z Hybrid, which lets the car adjust to the desired driving style. Eco mode is said to garner 17 percent more driving range, while Sport mode lets the electric motor unleash its instant-on torque, providing more acceleration.
The Fit EV looks exactly like its gasoline-powered counterpart, save a bit taller shoulder-line, due to the raised floor needed to house all the electrical components. What will differentiate it is liberal amounts of "EV" badging, a chrome grill similar to that on the FCX Clarity, and the only color the car is offered in: Reflection Blue Pearl. Inside, special ecological fabric is used, and meters that help with monitoring battery status are installed. The gauges in the cluster also change color based on what drive mode the driver is in.
The car will be available next summer in select markets in California and Oregon. After that, Honda plans to expand to six East Coast markets. Those of us in the Midwest get no love for the foreseeable future. But, similarly to the Smart Electric program, the car will only be able to be leased, at around $300 per month. The Fit EV will also be exclusive, with only 1100 being built in the first three years of production.
What it means to you: Honda's Fit is already the perfect city car based on its packaging, but its gasoline engine did nothing for air quality. If you live in an urban environment, and don't plan on taking many long-distance trips in the future, the Fit EV is an even better solution.
See more LA Auto Show news.