RESEARCH CHICAGO AUTO SHOW BY YEAR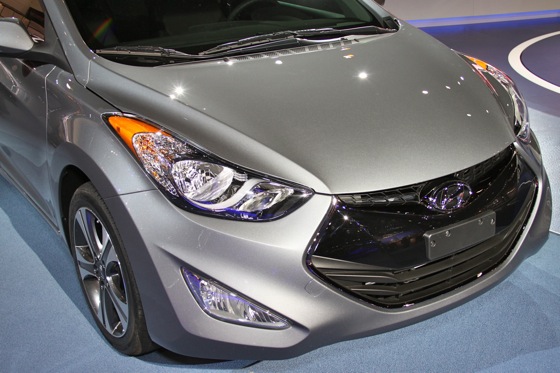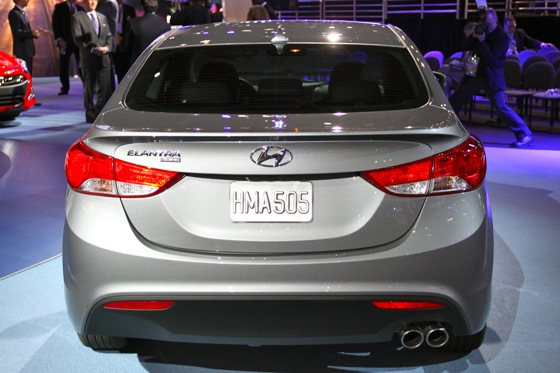 Hyundai unveils the 2013 Elantra Coupe at this year's Chicago Auto Show
Aimed at youthful, sporty buyers willing to sacrifice four-door versatility for coupe design appeal
Slated to hit showrooms this Spring


Based upon the 2012 Elantra - winner of 2012's North American Car of the Year-the Elantra Coupe continues Hyundai's "Fluidic Sculpture" design theme with its sporty two-door design. The striking new coupe design was penned at Hyundai's North American Design Center in Irvine, California.
Under the hood, Hyundai has placed its 1.8-liter "Nu" inline four-cylinder engine producing 148 horsepower. Bolted to the fuel-efficient engine is an optional six-speed manual or a six-speed automatic transmission. Hyundai boasts the Elantra Coupe will achieve an estimated 29-MPG in the city and 40 MPG on the highway when fitted with a six-speed manual. Most Elantra Coupes sold in California, Oregon, and several Northeast states will be certified as Partial Zero Emission Vehicles (PZEV) by the EPA. The PZEV Elantra Coupe is as clean as many hybrids without the extra cost and technological complexity, which should be quite attractive to eco-minded buyers who aren't keen on owning a hybrid.
On the interior, Hyundai focused its attention on accomplishing the same level of quality and attention to detail in the Elantra Coupe found in other Hyundais but with an added touch of sportiness. For instance, the seats in the Elantra Coupe seat provide deeper side bolsters compared with Elantra sedan perfect for sportier driving. Customers will be able to choose between two interior color schemes: grey and black.
On the outside, however, color choices are a bit more diverse. Hyundai will offer the Elantra Coupe in seven colors, three of which are unique to the Elantra Coupe: Monaco White, Black Noir Pearl, and Volcanic Red.
The 2013 Elantra Coupe will go on sale this spring.
What it means to you: With the Elantra Coupe, Hyundai shows it's highly adept at both fuel efficiency and sportiness as it takes on the Honda Civic and the Kia Forte Koup.