RESEARCH LA AUTO SHOW BY YEAR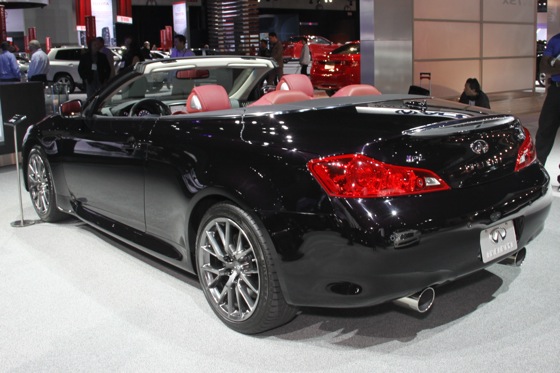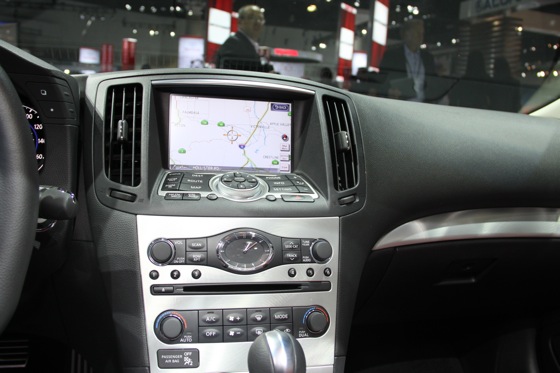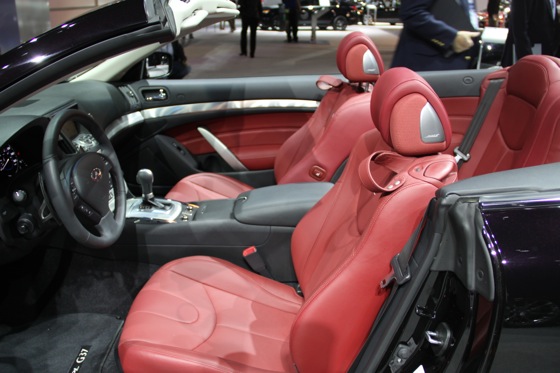 Second IPL model since performance division launched last year
5 percent increase in horsepower over standard G37
There is no manual transmission available, only a 7-speed automatic


Last year, Infiniti decided that it needed a new performance division to challenge BMW, Mercedes and Audi. The result of that was the Infiniti Performance Line (IPL) and the IPL G Coupe. Well, now it seems Infiniti is taking another page from its European competition with the IPL G Convertible.
Available in the spring of next year, the IPL G Convertible starts with the G37 Convertible, and takes it up a notch. However, unlike the Ms and the AMGs that feature big engine transplants, the IPL Convertible makes all of its gains through engine management and a high-flow exhaust.
Infiniti says that this is good for 18 more horsepower and six additional lb-ft of torque, bringing final numbers to 343 and 273, respectively. In charge of routing all of that power to the rear wheels is a seven-speed automatic transmission, which acts more like an automated manual, with rev-matched downshifts, and a quicker-shifting sport mode. Keeping the tires planted are uprated suspension components, which help keep body roll under control.
On the exterior, the IPL is differentiated from its less-prestigious siblings by a sculpted front fascia with integrated fog lamps, lower side skirts to beef up the car's aesthetics, and out back, chrome tips sit at the termination of the high-flow exhaust.
Inside, a heap of creature comforts await, with navigation and a Bose stereo system. The Bose's party piece is noise cancellation technology, two listening modes optimized for whether the top is up or down, and speakers embedded in the front headrest for uninterrupted auditions.
The one thing the IPL G Convertible doesn't offer is options, as it comes in just one trim level. The same goes with colors, too, offered only in white and black exterior paint, and Stone or Monaco Red interior trims.
No word on pricing just yet, but don't expect it to be up there with the Europeans. If the IPL Coupe is anything to go by, it should cost only about $3000 more than the standard convertible.
What it means to you: Infiniti has already built a solid car with the G37 Convertible, but if the performance numbers don't excite you quite enough, the IPL is a great option without breaking the bank.
See more LA Auto Show news.