RESEARCH NEW YORK AUTO SHOW BY YEAR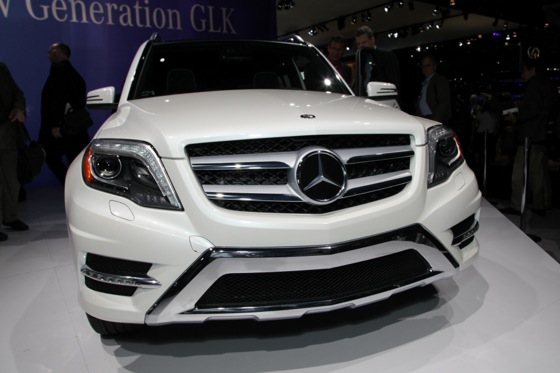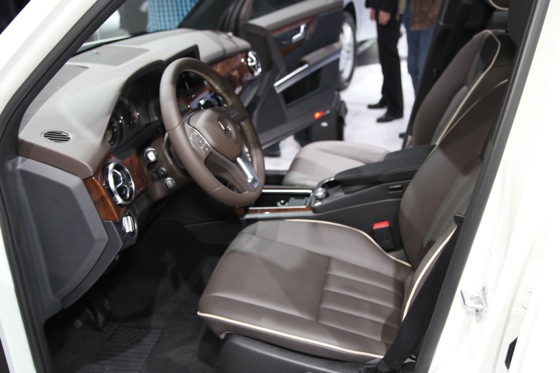 The GL-Class is heavily revised on the outside and subtly updated in its cabin.
Engine tweaks also accompany the SUV's refresh.
Mercedes says the 2013 GL-Class goes on sale in September.


Mercedes officially showed off its restyled 2013 GL-Class amidst a busy New York Auto Show that included several other world debuts for the automaker. While interior styling only changes slightly, the SUV offers a host of enhancements under the hood along with a heavily revised exterior designed to closely resemble the rest of the automaker's product lineup.
Car shoppers familiar with the GL-Class will instantly recognize changes to its interior, which primarily come in the form of an updated center control stack and a revised console. Last year's circular air vents are gone, replaced instead by rectangular units, while the SUV's navigation screen is moved up several inches to account for larger audio controls. The new GL-Class also features a redesigned center console that moves the cup holders forward to provide more room for controls.
But the 2013 GL-Class is most recognizable due to a host of major exterior changes. In front, the SUV wears an entirely new fascia, with an updated grille, new LED light strips and a restyled bumper. Changes are more obvious down the SUV's side and in back, where Mercedes added muscular character lines borrowed from the recently redesigned E-Class and CLS sedan. Other updates to the new GL's rear end include larger taillights and an updated bumper.
The new GL-Class also boasts several upgrades under the hood. While last year's GL350 BlueTEC, GL450 and GL550 trim levels remain, Mercedes is axing the GL550's powerful yet thirsty 5.5-liter V8 for a twin turbocharged version of the GL450's 4.7-liter powerplant. That engine will put out a raucous 429 horsepower and 516 pound-feet of torque - an increase of nearly 50 horses over the 2012 model - while the GL450 adds nearly 30 hp to reach 362. Even the GL350 BlueTEC's 3.5-liter turbodiesel V6 was revised, gaining 30 hp and 55 lb-ft of torque to reach 240 horses and a whopping 455 lb-ft.
Mercedes says the 2013 GL-Class will also be offered with two new safety features. One, dubbed Collision Prevention Assist, monitors following distance and provides audible warnings to help avoid collisions, while the new Crosswind Stabilization system uses targeted braking to stabilize the high-profile SUV during heavy winds.
While Mercedes has not yet announced pricing for its 2013 GL-Class, we expect base prices to climb slightly from today's figure of around $63,000 including destination when the SUV goes on sale in September.
What it means to you: Although the updates stop short of a full redesign, the 2013 GL-Class offers such major styling enhancements that today's model will soon look outdated.