RESEARCH GENEVA AUTO SHOW BY YEAR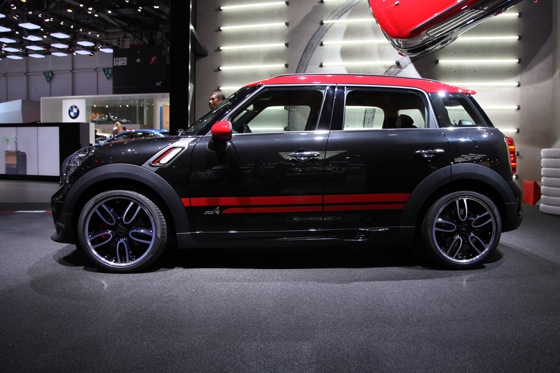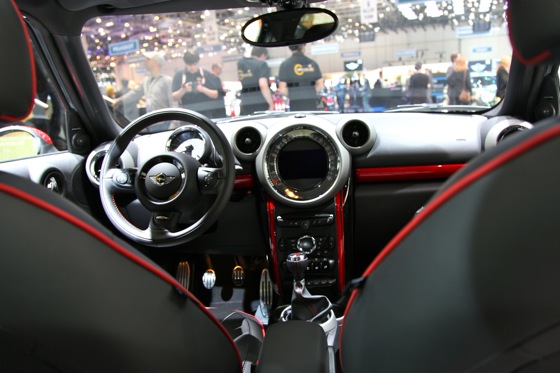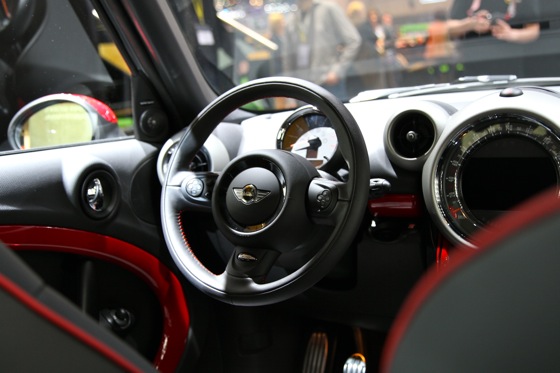 0-60 in less than 7 seconds
Top speed 140 mph
6-speed automatic transmission


The people who work at Mini have been earning their money, dreaming up new twists to create several distinct models from what is essentially one car. The latest variant makes its world debut at the 2012 Geneva motor show: the Countryman John Cooper Works.
The regular Countryman is the crossover SUV of the range - a surprisingly maxi-sized Mini. And up until now, it didn't come in John Cooper Works guise. Named after the man who tuned what have become "classic" Minis for racing and generally enhanced shenanigans, any current JCW Mini sports the most power and an enhanced/lowered suspension setup.
Such is the case with this Countryman JCW. Mini claims to have a new engine developed for this vehicle, although it's still a 1.6-liter four-cylinder that has been turbocharged to produce 218 horsepower and 207 pound-feet of torque. There's also an overboost function that allows the engine to achieve 300 lb-ft for a limited time.
Hence a relatively zippy zero-to-60 mph time of just under seven seconds. Top speed is 140 mph.
This is also the first JCW iteration to have all-wheel drive as standard, as well as offering the option of a six-speed automatic transmission. All other JCW cars are manual only.
Put the word "sports" in front of the suspension, exhaust system, front seats and steering wheel for a good idea of the standard equipment. Then add the options of a contrasting-color roof and 19-inch alloy wheels (18-inchers are standard).
The 2013 Mini Countryman John Cooper Works goes on sale in the United States this fall, with pricing to be announced nearer the time.