RESEARCH LA AUTO SHOW BY YEAR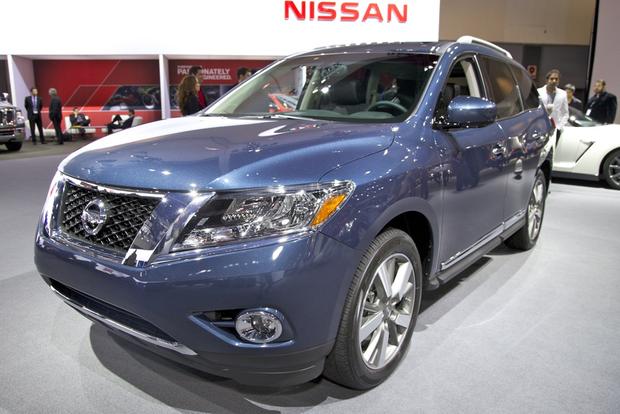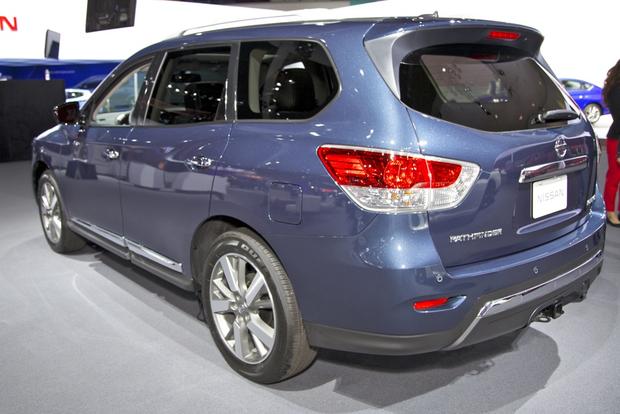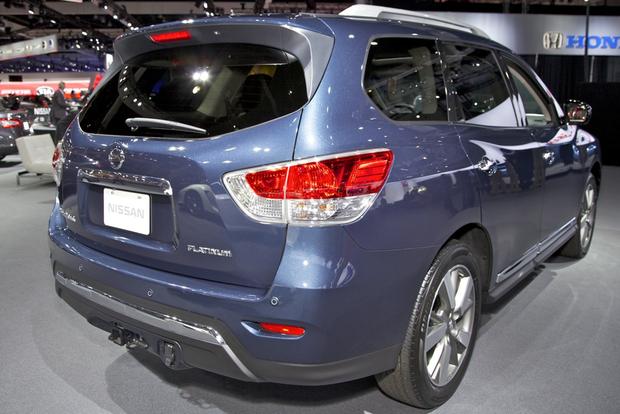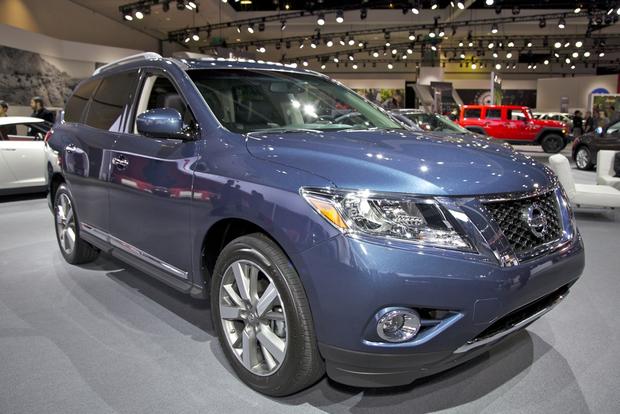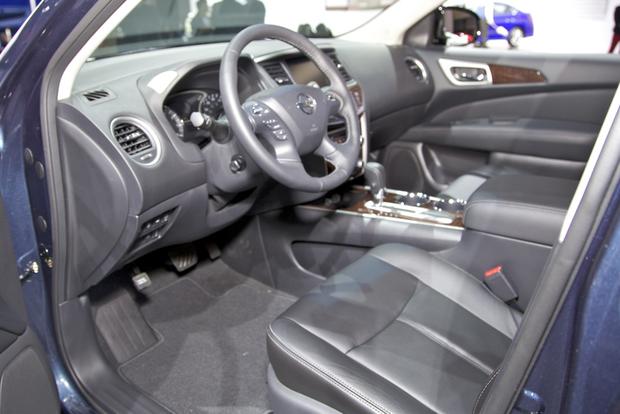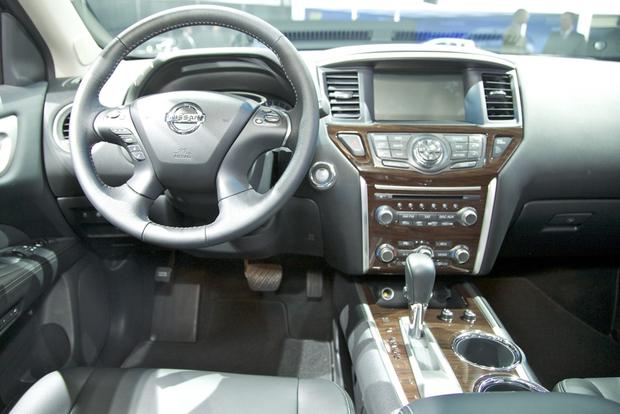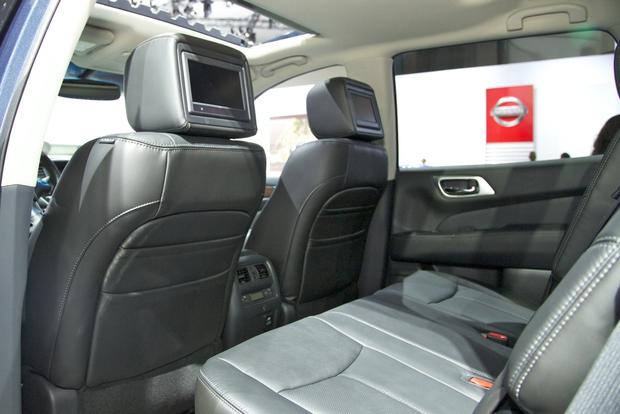 2013 Pathfinder redesigned inside and out.
New engine loses power, but gains mpg.
Pricing starts under $30,000.
The 2013 Nissan Pathfinder made its auto show debut in LA. Featuring new styling and construction, the fourth-generation Pathfinder goes on sale this month.
The biggest change to the 2013 Pathfinder is under the skin. While previous Pathfinders used a truck-like "body on frame" design, the 2013 switches to a more common car-based unibody construction. That makes the latest Pathfinder officially a crossover--and it has the curvier styling and better gas mileage to match.
Exterior styling is the biggest change from the last Pathfinder. Gone is the boxy look of older models. It's replaced by the flowing curves more common to crossovers. But the 2013 Pathfinder does keep some well-known Nissan touches. Those include chrome grille bars and a rounded rear window design.
Major updates can also be found inside the Pathfinder's cabin. The new SUV trades utility for luxury, offering high-end wood trim and leather seats. It also adds style with a curved center stack and a new steering wheel. And a new 4-inch LCD screen displays important messages between the SUV's gauges.
Under the Pathfinder's hood there's also a new engine. Last year's 4.0-liter V6 and optional 5.6-liter V8 motors are gone. Replacing them is a 260-horsepower 3.5-liter V6. While the new mill has less power than last year's engines, the SUV shouldn't feel slow. That's because it's shed 500 lbs compared to the 2012 Pathfinder. It also adds a new "Xtronic" CVT automatic that will help return 20 mpg city and 26 mpg highway. That's a huge jump over the 2012 model's 15 mpg city and 22 mpg highway.
But while the Pathfinder gains extra style and improved fuel economy, it loses towing capacity. Last year's V6 model could tow 6,000 lbs; V8 versions could pull 7,000. The 2013 Pathfinder is rated to tow just 5,000 lbs.
Nissan says the base-level Pathfinder S starts at $29,095 with shipping. Mid-level SV models start at $33,465. The upscale Pathfinder SL's base price is $35,295, while the high-end Platinum starts at $39,995. Four-wheel drive costs $1,600 across the board. Rivals include the Chevrolet Traverse, Ford Explorer, Honda Pilot, and Toyota Highlander.
What it means to you: With its more car-like unibody construction, the 2013 Nissan Pathfinder is very different from earlier models. It's now a more family friendly crossover rather than a truck-based off-road champ.
See more LA Auto Show news.
Do you like the new crossover Pathfinder, or do you miss the old truck-based SUV? Let us know in the comments below.