RESEARCH LA AUTO SHOW BY YEAR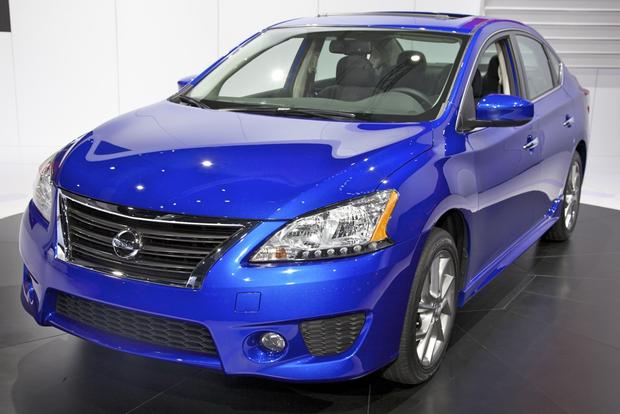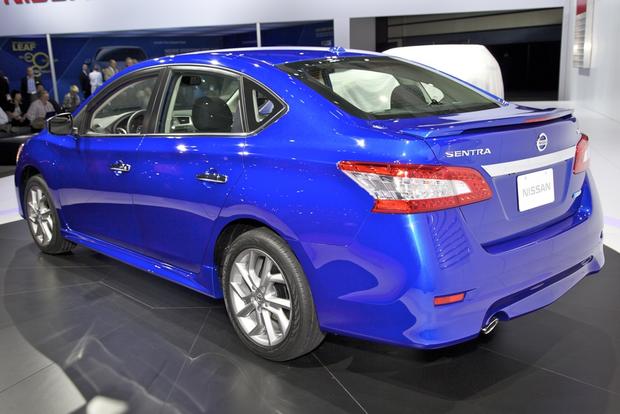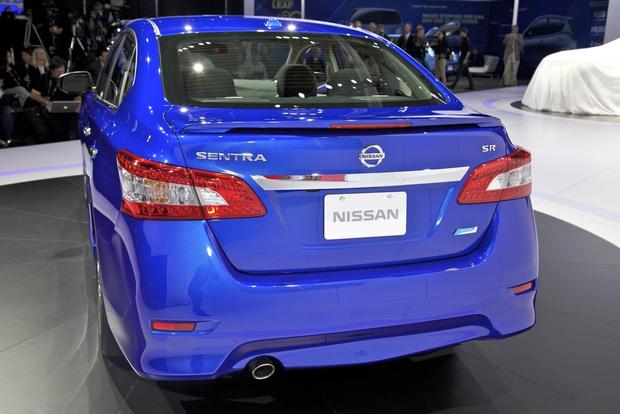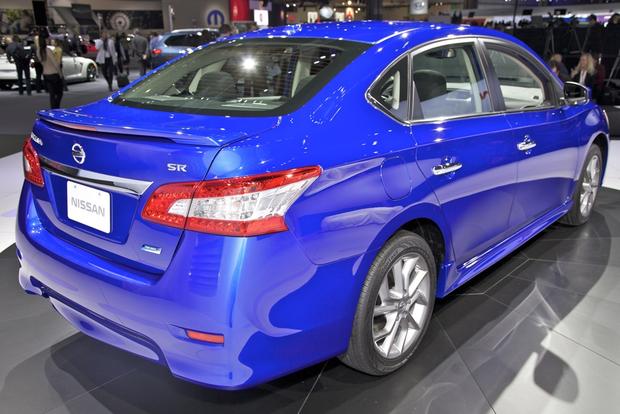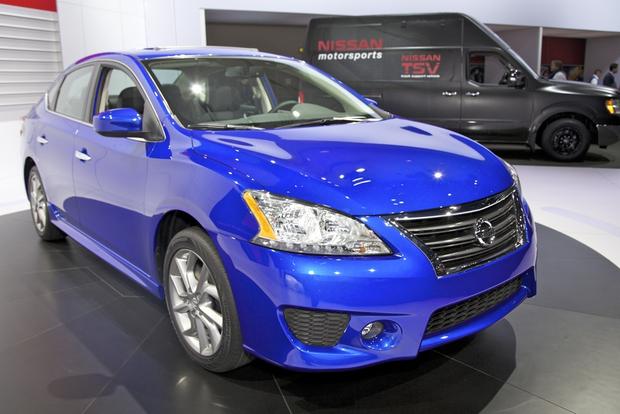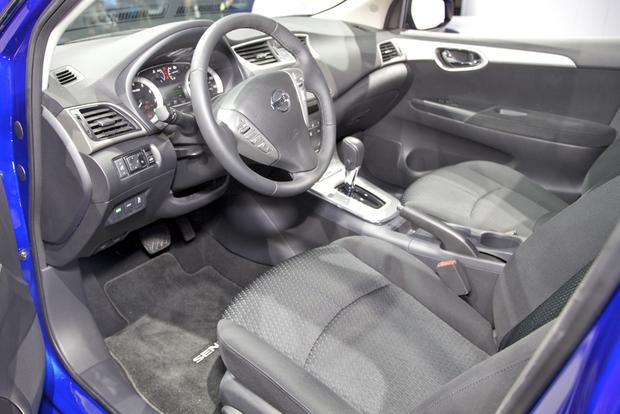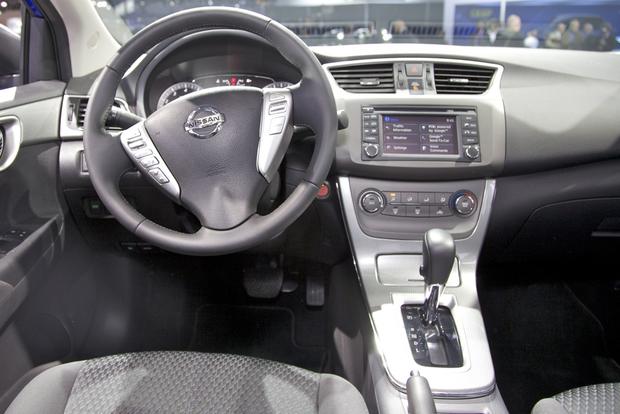 2013 Nissan Sentra shown in LA.
Fully redesigned inside and out.
New engine, better gas mileage.
Nissan showed its new 2013 Sentra sedan at this year's LA Auto Show. Revealed in August, the 2013 Sentra offers new styling and features. Its arrival in LA marks the sedan's auto show debut.
Outside, the Sentra is all new. Last year's novel styling is gone, replaced instead by more common Nissan design themes. That includes a new look for the grille, shared with the 2013 Altima. Headlights and taillights also recall other Nissan models. A pronounced shoulder line and flared front fenders round out exterior changes.
Inside, the 2013 Nissan Sentra has also been significantly redesigned. A new steering wheel gives the sedan a sporty look. Revised gauge faces give it a high-quality feel. And the center stack is updated for a more traditional design. That means there's no longer a gap below the gear lever and above the center console like in the previous Sentra.
The Sentra also has a new engine. Last year's 2-liter 4-cylinder is gone, replaced instead by a 130-horsepower 1.8-liter four. While the new motor is down 10 hp from last year, the 2013 Sentra is also 150 lbs lighter than the 2012 model. That--combined with a new "Xtronic" CVT automatic--means the Sentra will feel just as fast as last year's model. The CVT is standard on most models, though a 6-speed manual is included in the base-level Sentra S.
Despite unchanged acceleration, gas mileage is largely improved. With the CVT, Nissan says the Sentra will get 30 mpg in the city and 39 mpg on the highway. That's a big jump over last year's 26 mpg city and 34 mpg highway. Drivers opting for the fuel-saving FE+ model can get up to 40 mpg on the highway.
A larger cabin offers several new features. Chief among them is NissanConnect infotainment. The system boasts Bluetooth, Pandora and real-time traffic and weather updates. Other new items include available wood trim and dual-zone auto climate control. And a new SR model adds a sporty look inside and out, with 17-inch alloy wheels, silver interior trim and a body kit.
The redesigned 2013 Sentra starts at $16,750. Adding the CVT transmission bumps that to just over $18,000. Gas-saving FE+ models will start at $18,420, while the sporty Sentra SR will start at $19,630. The upscale SL model will cost $20,520.
Those figures place the Sentra on par with most rivals. The Toyota Corolla starts around $17,000, while the Honda Civic comes in at $16,745. It also puts the Sentra right between the subcompact Nissan Versa, which starts at $12,780, but below the midsize Altima, at $22,490.
What it means to you: The latest Sentra offers new features, new styling and better fuel economy.
See more LA Auto Show news.