RESEARCH LA AUTO SHOW BY YEAR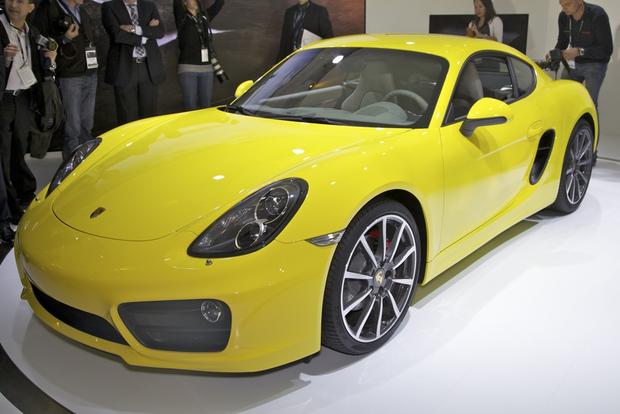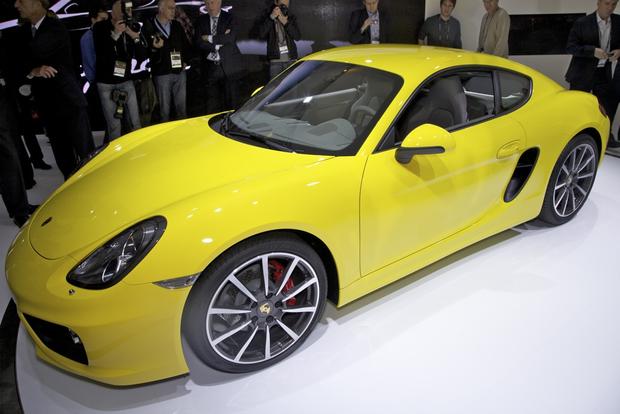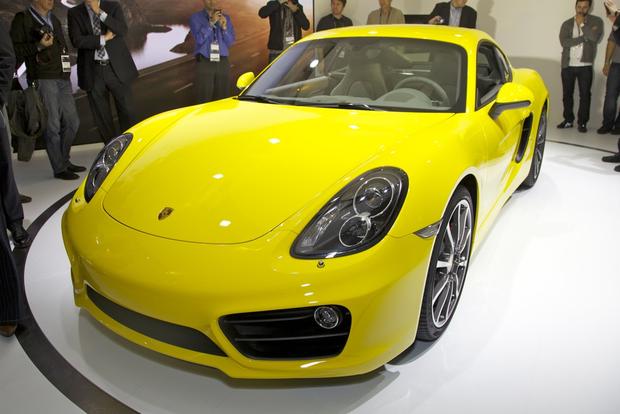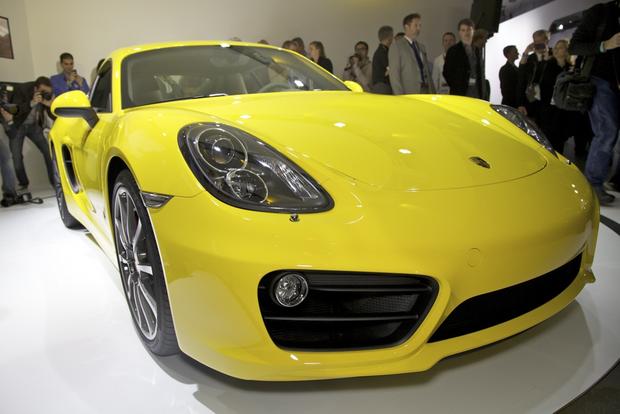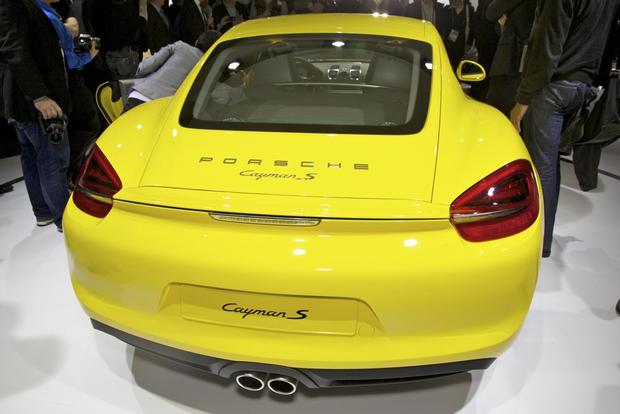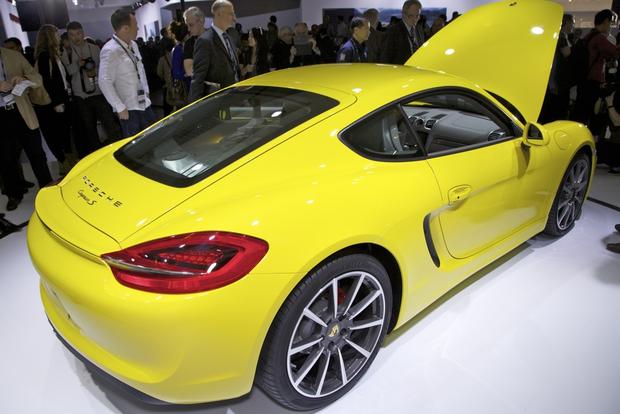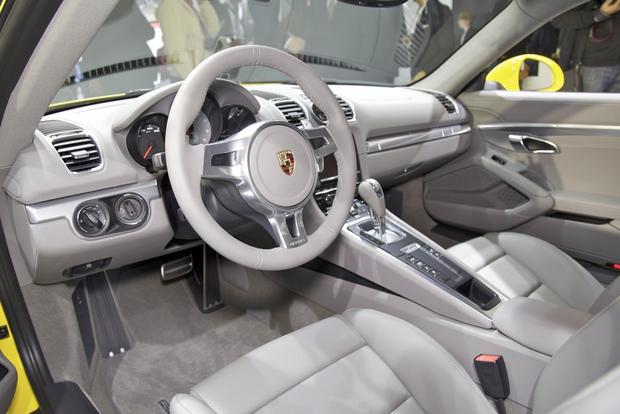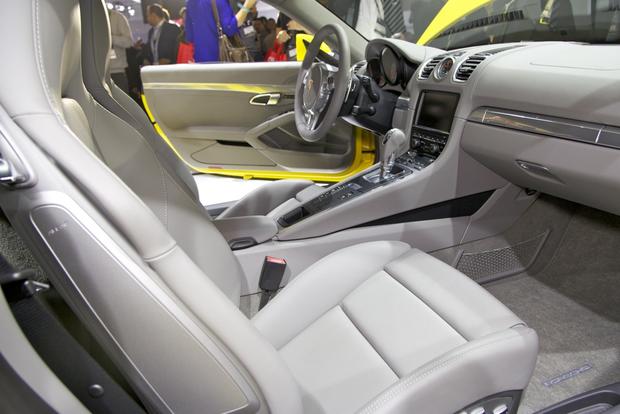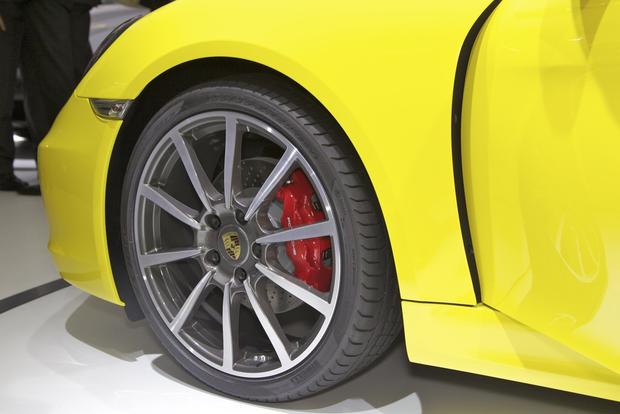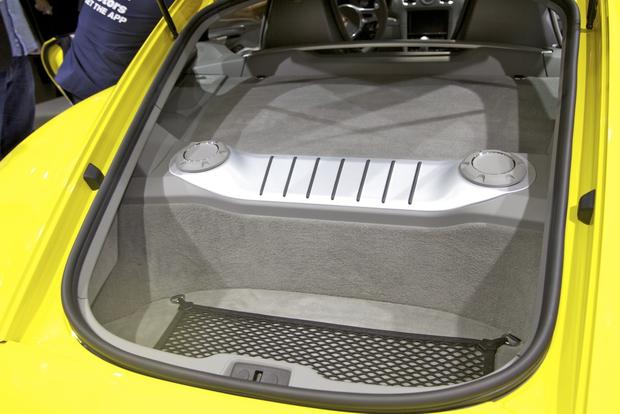 All new, third-generation Cayman.
Longer and wider, yet also lighter.
Arrives spring 2013 with starting price of $52,600.
Leaked photos of Porsche's latest mid-engined sports coupe showed up online last week, but the world's first official look at the 2013 Porsche Cayman happened today at the LA Auto Show. Like the soft-top Boxster that made its debut earlier this year, the third-generation Cayman gets a new engine and, in both base Cayman and more powerful Cayman S form, is lighter and more powerful than its predecessor.
The new motor is a 2.7-liter 6-cylinder that makes 275 horsepower, 10 more than the 2.9-liter it replaces. The 3.4-liter 6-cylinder carries over in the new Cayman S, but it now makes 325 hp versus 315 in the 2012 model. Drivers can still choose from a standard 6-speed manual or Porsche's optional PDK 7-speed automatic.
Whichever engine and transmission combo you choose, the new Cayman is faster. Porsche says the PDK-equipped Cayman can accelerate from 0-60 mph in 5.1 seconds. The fastest Cayman S, fitted with both the PDK and the optional Sports Chrono package, does it in just 4.4 seconds.
More power is part of the equation, but so is lighter weight. Despite being incrementally longer overall, the new Cayman weighs 44 pounds less than the last version. The Cayman S also shaves off weight, and even the heaviest version--the Cayman S with the PDK gearbox--now weighs less than 3,000 pounds.
Lower weight contributes to better efficiency across the lineup. Porsche expects fuel economy of 22-mpg city and 32-mpg highway in the thriftiest Cayman--one equipped with the 2.7-liter engine and a PDK gearbox. All but the Cayman S with a manual transmission now get at least 30 mpg on the highway.
On twisty roads, Porsche says the 2013 Cayman provides better handling performance too. It's fitted with larger wheels than the previous car and has a wider track, especially at the front.
The 2013 Cayman will arrive in dealer showrooms next spring. The starting price for the 2013 Porsche Cayman with a manual transmission is $52,600, while the more powerful Cayman S starts at $63,800, before Porsche's $950 destination charge.
What it means to you: Porsche's striking new Cayman hits Porsche dealers next spring. Thanks to more power and lighter weight, it provides better performance and economy than its predecessor.
See more LA Auto Show news.