RESEARCH SEMA AUTO SHOW BY YEAR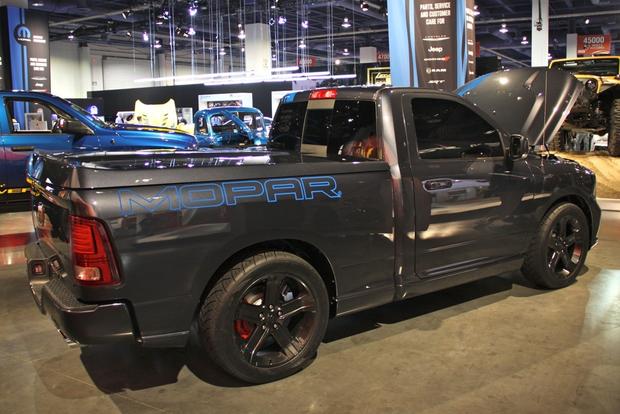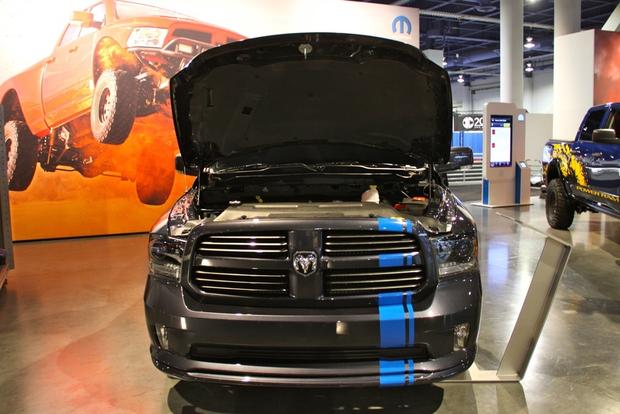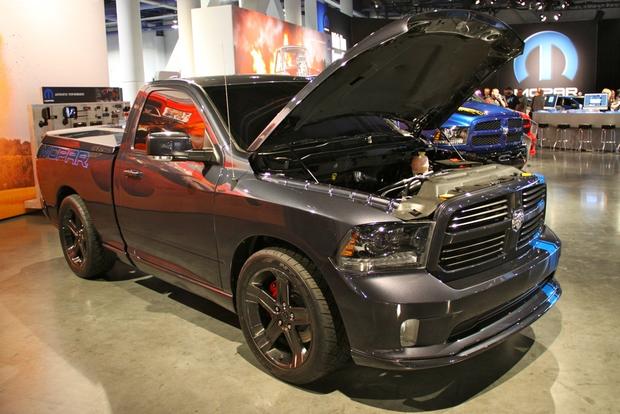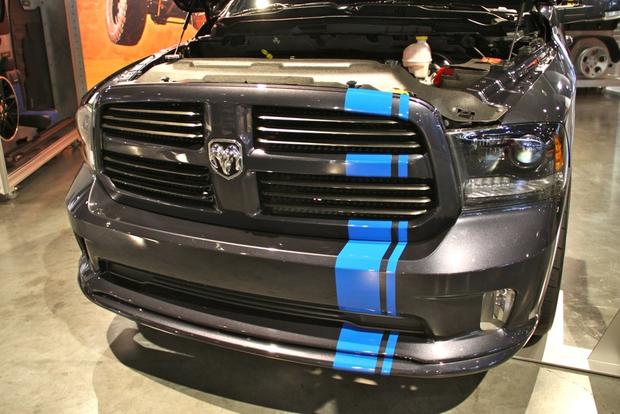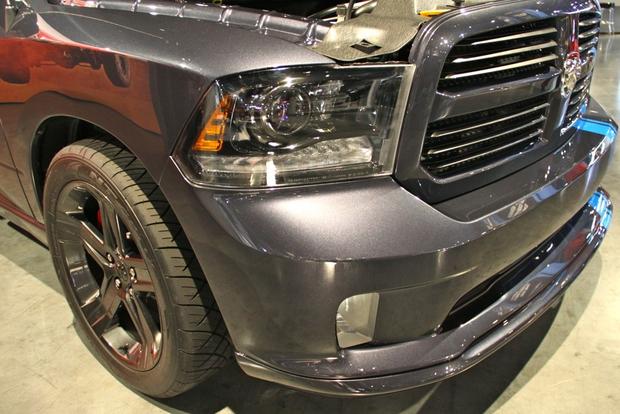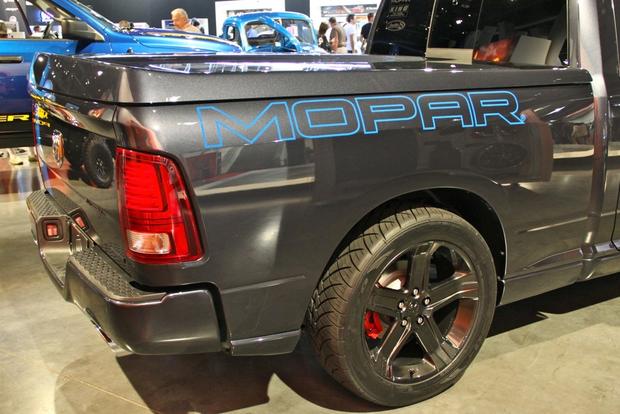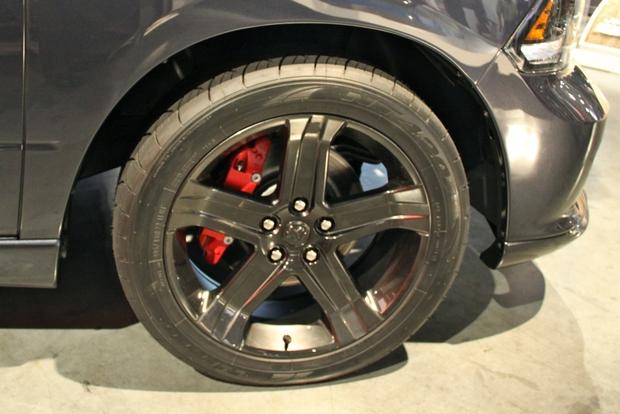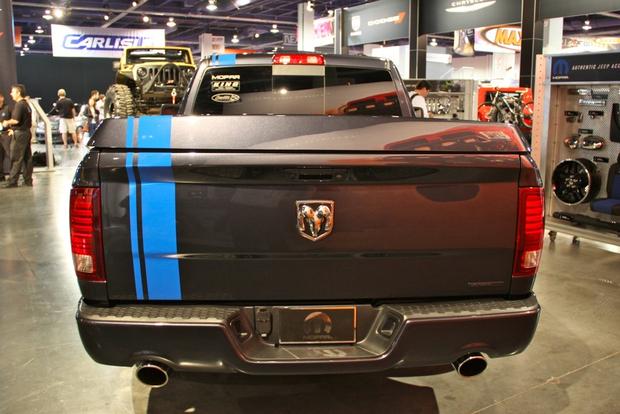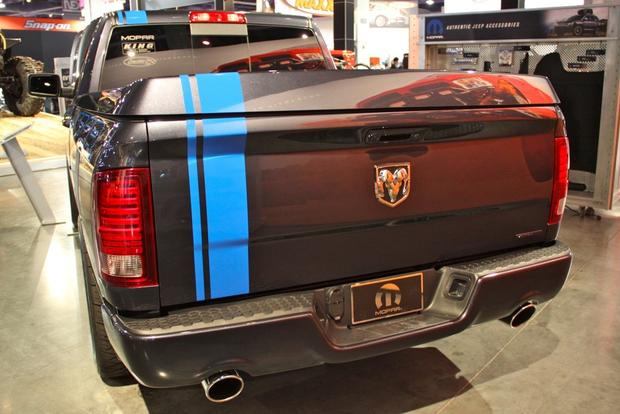 It's the work truck that doesn't need to work.
This RAM could give city streets a battering.
More power: wham, bam, thank you, RAM.



Pickups like the 2013 RAM 1500 are often working vehicles, like taking ranchers to the furthest corners of their lands--or companions to outdoor recreation, such as towing a speedboat to the lake. The Urban RAM, displayed at the 2012 SEMA (Specialty Equipment Market Association) Show moves the pickup truck in another direction entirely.

Thanks to components from the Chrysler group's Mopar (motor parts) division--which can be purchased and fitted at RAM dealerships--this Urban RAM show-stopper gives a more street-worthy attitude to a truck with an already imposing presence.

The biggest engine in a RAM 1500 is usually a 5.7-liter V8, making 390 horsepower and 407 lb-ft of torque. That would never do in a show dedicated to making vehicles faster and generally more furious. So under that "performance hood" (RAM's description, because of the extra air vents over a stock 1500) rumbles a 6.4-liter V8, treated to upgraded breathing equipment in the form of a new exhaust system and cold air intake.

"Performance" is also the term applied to the Urban RAM's lowered and re-tuned suspension. And while we're selecting from a smorgasbord of available Mopar pieces, the Urban RAM's larger brake discs and calipers are usually found on models bearing the SRT (Street & Racing Technology) badge, the Chrysler group's sportiest brand.

To complete the project is a deep front lip, a paint finish called Modern Blue, a go-faster stripe, a Mopar logo, a fiberglass bed cover and ambient lighting in the bed itself, plus 22-in alloy wheels finished in hyperblack.

Yes, we're coming to the end of 2012, but just in case any of us have been in a Tibetan monastery for the past 12 months, the famed Dodge RAM truck has been re-launched with the RAM name now being the brand rather than the model. But the 2013 RAM 1500 still has all that full-size pickup goodness for which its predecessor was lauded.

What it means to you: Considering around 17 percent of pickup buyers are said to be interested only in image, the Urban RAM could be a possible template.