RESEARCH GENEVA AUTO SHOW BY YEAR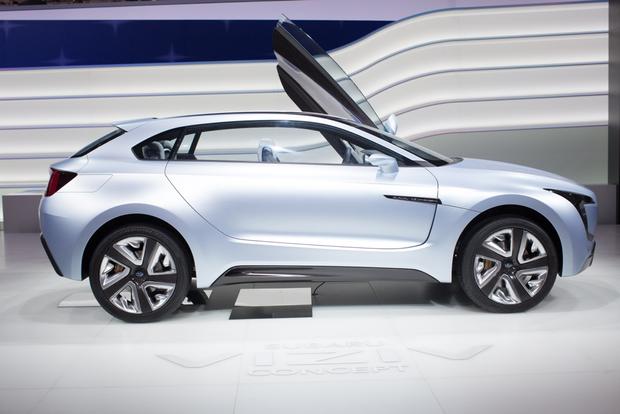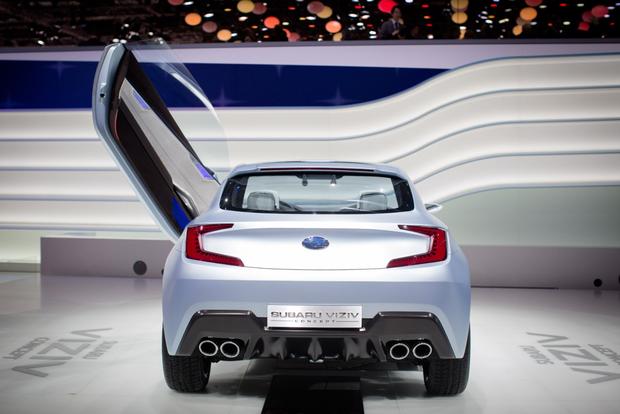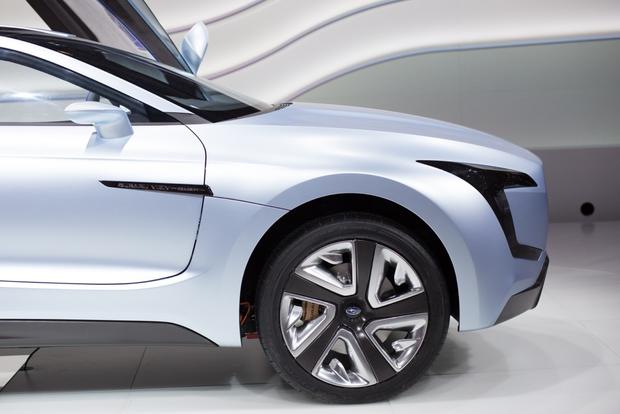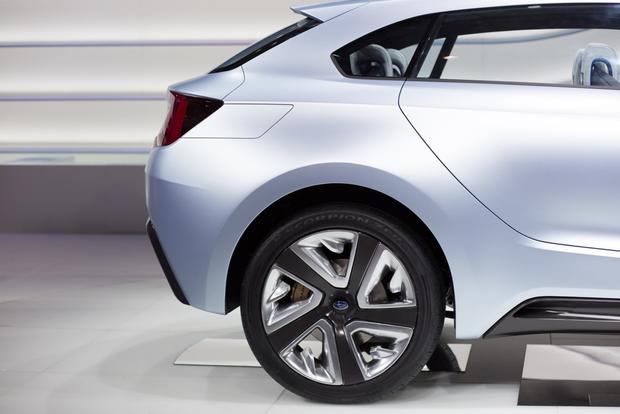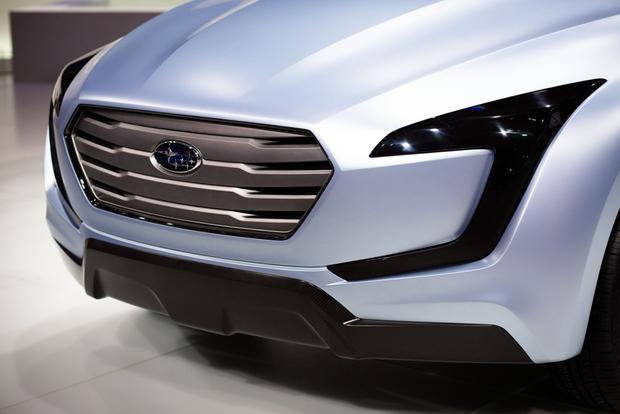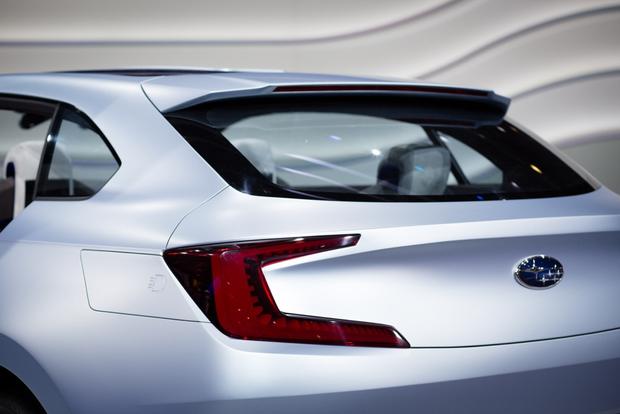 Subaru Viziv Concept debuts at this year's Geneva Auto Show
The 2-door body was sculpted to be reminiscent of a shooting brake
Powered by a 2.0-liter diesel plug-in hybrid system
Subaru has premiered its all-new Viziv Concept vehicle. Named from the Vision for Innovation concept, the 2-door 4-seater represents a look into the future of Subaru's crossover design philosophy.
Subaru designers were careful to capture the brand's signature sporty yet lean looks. The oversized wheels help exaggerate common Subaru visual traits while also hinting at the all-wheel-drive capability. Most distinctive, however, is the Mistral Silver Metallic paint color. It's nicely accented by the carbon fins, which have been added for additional brake cooling.
Subaru designers again captured their core sensibilities and renowned functionality inside the Subaru Viziv. Incorporating readouts from the Subaru EyeSight system, the instrument clusters have a distinctive cylindrical design that is not only striking but also great for visibility.
Bringing the excitement of the driver's seat to the front and rear passengers, the Viziv Concept includes customizable information screens within close reach. The crossover comfortably seats four adults thanks to the low floor, which has been achieved through innovative powertrain design.
Under the hood, engineers have placed a plug-in hybrid setup. A 2.0-liter diesel engine is mated to an electric motor and a Continuously Variable Transmission (CTV) called Lineartronic. In the back, designers placed two additional electric motors just ahead of each rear wheel, completing Subaru's symmetrical all-wheel-drive system. Mounted underneath the passenger compartment is a lithium-ion battery pack.
The powertrain selects which power unit to drive the crossover, ensuring optimal fuel-efficiency. During low-speed, city driving, the two rear electric motors start and drive the car. At highway speeds, the diesel engine powers the car. Electricity is supplied to the onboard battery pack through regenerative braking and plug-in electricity -- likewise, when the diesel engine is used to generate power. Drivers can choose from three drive modes: Intelligent, Sports or Eco-Cruise.
Subaru is confident in its nontraditional all-wheel-drive system in the Subaru Viziv. Depending on road conditions, the system shifts torque between all four wheels, ensuring grip.
What it Means to You: At this point, Subaru is missing out on a whole group of shoppers who really want features like all-wheel drive and some off-road ability PLUS some sort of fuel sipping technology on top of that. This concept shows where Subaru's collective mind is when it comes to building such a vehicle.