RESEARCH LA AUTO SHOW BY YEAR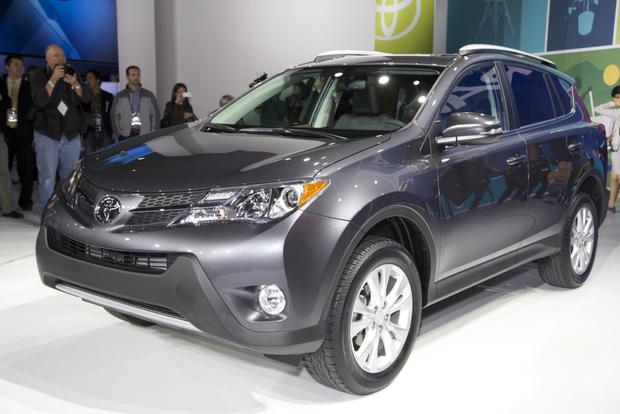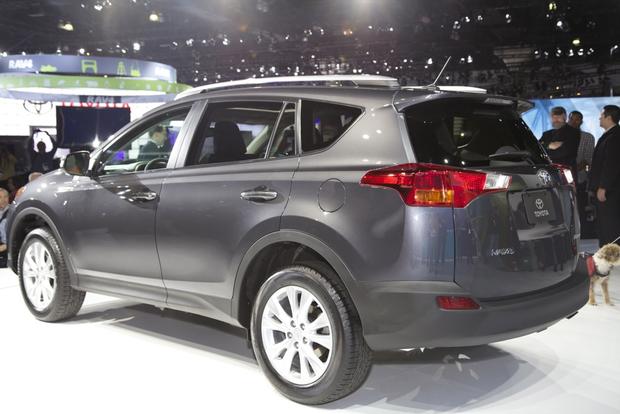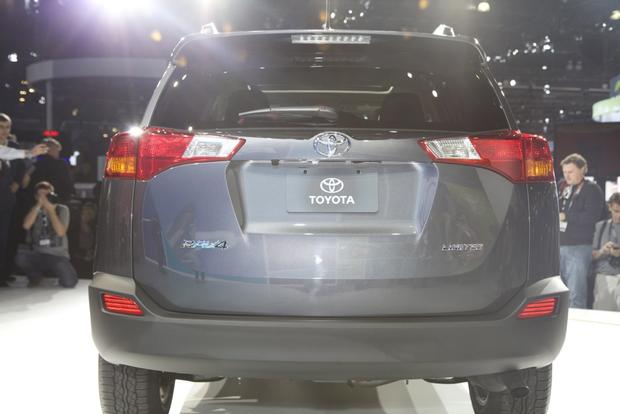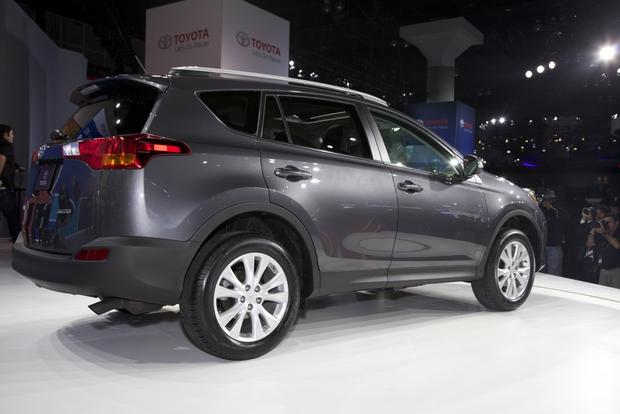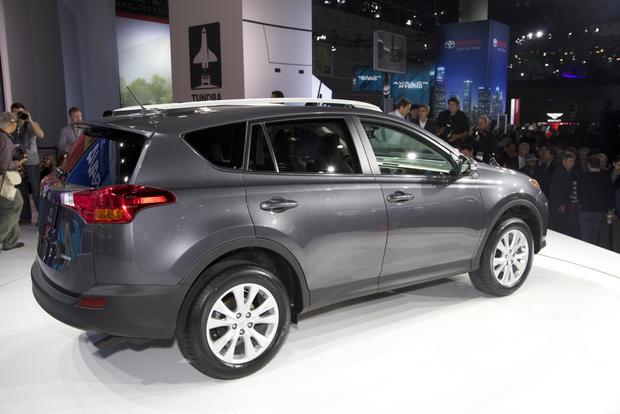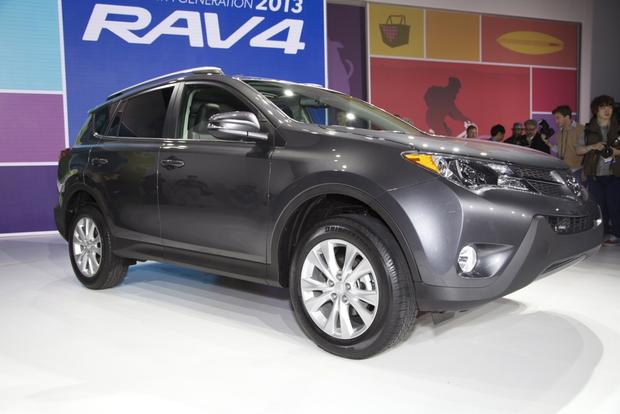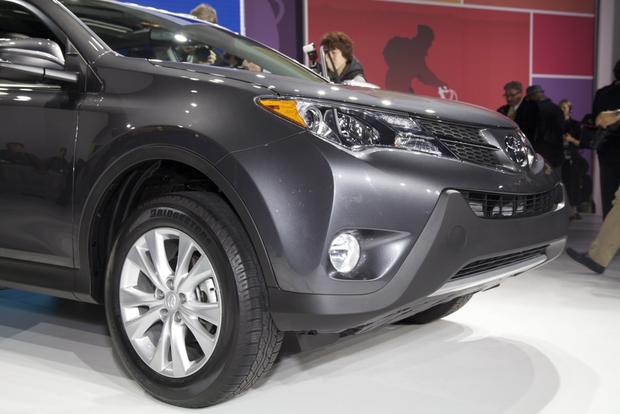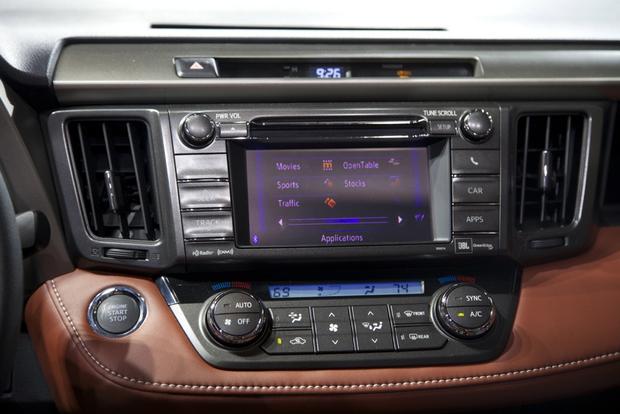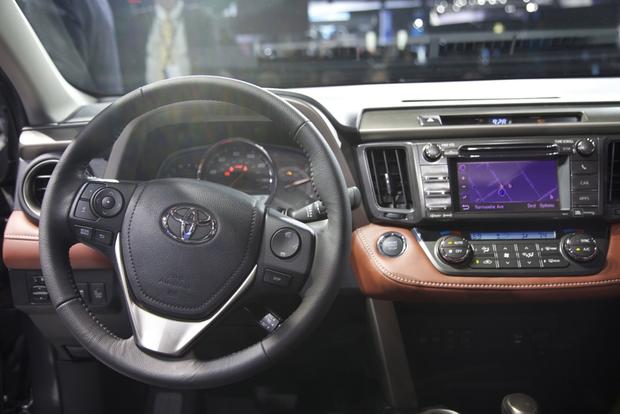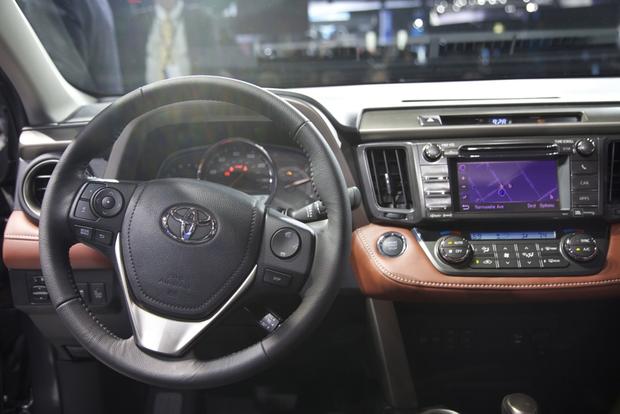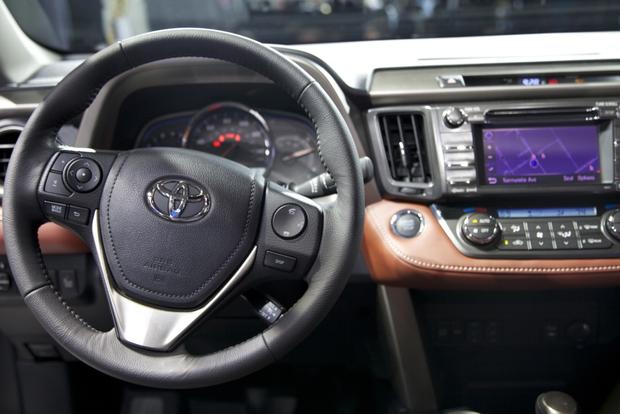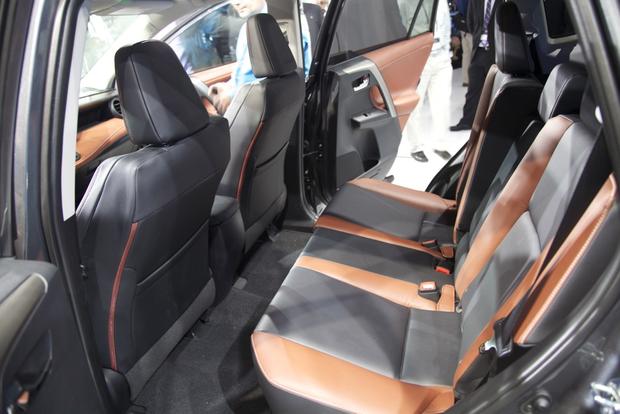 2013 Toyota RAV4 is fully redesigned.
There's new styling inside and out.
4-cylinder engine is more efficient than before; but no V6 option.
This year's LA Auto Show played host to the debut of Toyota's latest RAV4. The compact SUV boasts new styling inside and out. It also offers several new features and drops its formerly optional V6 engine.
On the outside, many changes separate the 2013 RAV4 from last year's model. In front, the crossover adopts a design found on several other Toyotas. That means a narrow grille and a pronounced front bumper that houses the fog lights. Changes to the RAV4's rear end aren't as drastic. Most noticeably, the 2013 RAV4 retains the kinked D pillar from today's model. Updates include a new tailgate design and larger wheel arches.
Inside, the 2013 RAV4 also includes big changes. Today's curvy dashboard is replaced with a flat, vertical unit. That's similar to larger Toyota SUVs like the 4Runner and FJ Cruiser. The flatter dash houses a large center stack that includes climate controls and a touchscreen. As in today's model, a start/stop button is to the right of the RAV4's steering wheel.
Under the hood, the RAV4 retains last year's 176-horsepower 2.5-liter 4-cylinder. But the engine is mated to a more efficient 6-speed automatic instead of last year's 4-speed. That allows it to return up to 31-mpg highway, up from 28 mpg. The RAV4's formerly optional V6 is no longer available--likely in the interest of fuel efficiency.

The SUV also offers new equipment. A 6.1-inch LCD touchscreen is standard, as is a backup camera. Top-level XLE and Limited trims will offer navigation and Toyota's Entune infotainment system. And the 2013 RAV4 also now offers a blind spot monitor and a rear cross traffic alert system to help when reversing. Third-row seating, which was unique to the RAV4 among compact SUVs, is no longer available.

The 2013 RAV4 marks the start of the SUV's fourth generation. U.S. sales began in 1996, and the SUV was sold in a 2- or 4-door guise. The second-generation RAV4 came out in 2001, while a V6 debuted with the third-gen RAV4 in 2006.
The RAV4 is one of the most popular compact SUVs on the market, recording more than 145,000 sales through the end of October. While that number is outpaced by rivals like the Ford Escape and Honda CR-V, it tops the Hyundai Tucson and Nissan Rogue. It's also an increase of more than 35 percent over last year.
While Toyota has not yet announced pricing for the latest RAV4, we expect to find out final figures closer to the SUV's release date next year. We don't expect a huge boost over today's base price of around $23,500 with shipping.
What it means to you: If you're considering a new compact SUV, the 2013 Toyota RAV4 might be worth the wait.
See more LA Auto Show news.
Do you like the changes to Toyota's popular RAV4? Share your thoughts in the comments below.