RESEARCH CHICAGO AUTO SHOW BY YEAR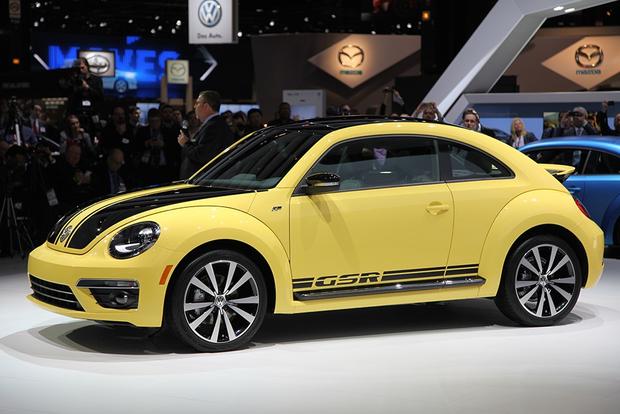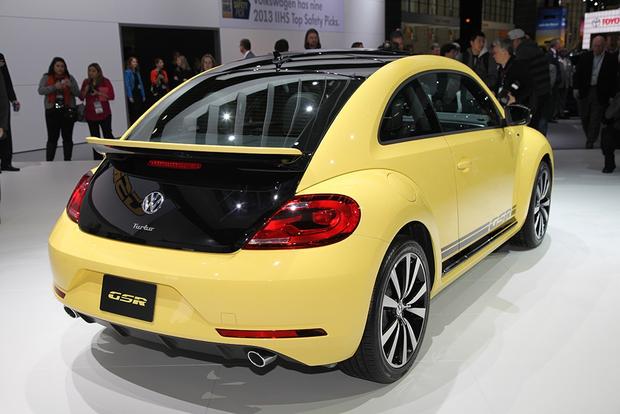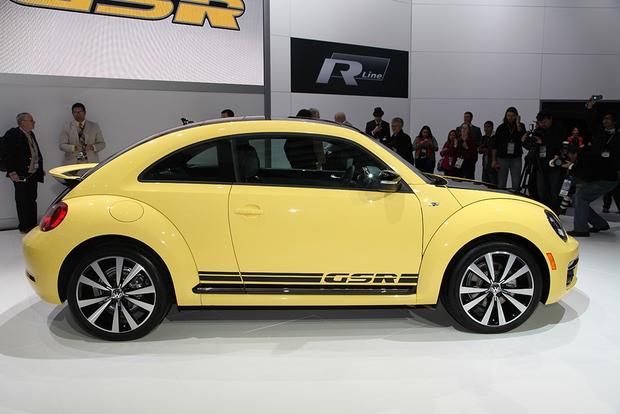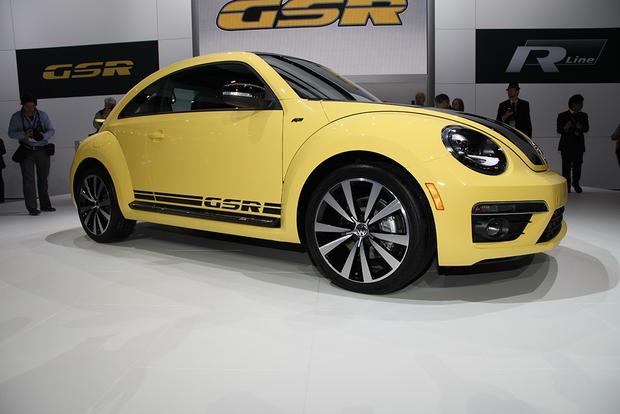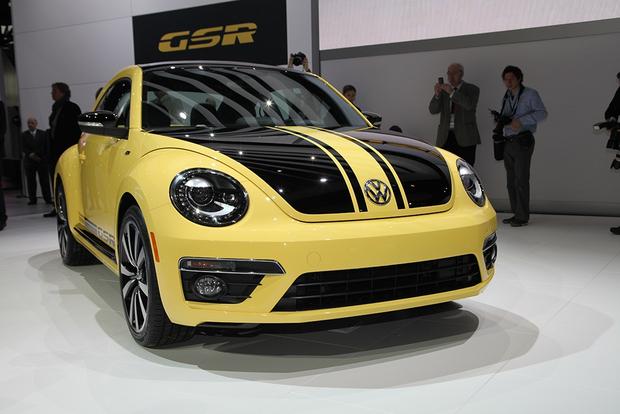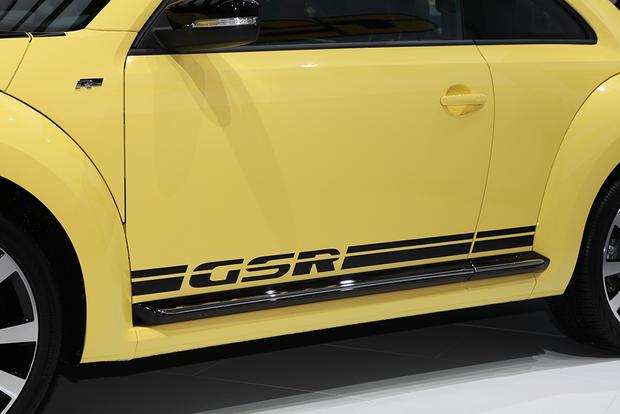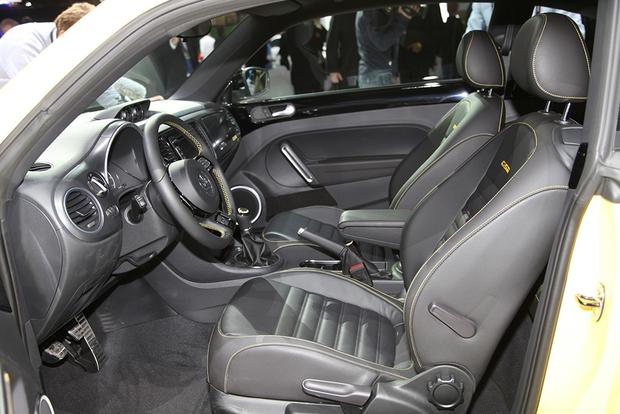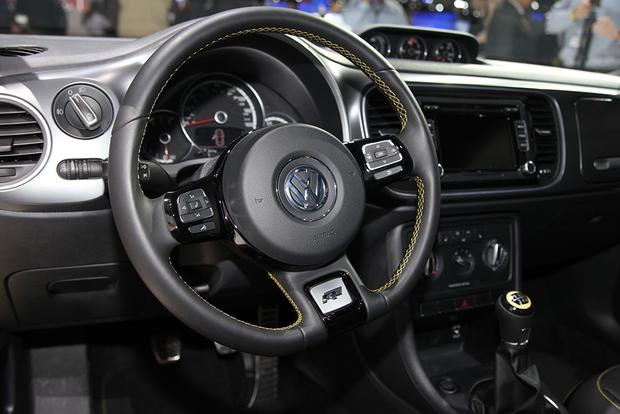 2013 Beetle GSR pays tribute to 1973 model.
Offers 210hp, manual or DSG transmissions.
3,500 to be made; sales start this fall.
The 2013 Chicago Auto Show served as the launching pad for an all-new, special edition Volkswagen Beetle. The 2013 Volkswagen Beetle GSR recalls the hatchback's past, reviving a name last used on a special edition of the 1973 Beetle.
According to Volkswagen, the "GSR" name stands for the German "Gelb Schwarzer Renner," or "Yellow Black Racer." That makes sense, as the car features a bright yellow exterior with black trim on the hood, rear hatch andon the sides. The "black and yellow" theme is carried over to the Beetle's interior, where yellow trim outlines a black steering wheel, black seats and a black gear lever.
Like its 1970s predecessor, the Beetle GSR has a sporty nature to match its beneath its vivid paint job. Power comes from a 2.0-liter turbocharged 4-cylinder engine, the Beetle's most powerful engine option. But while the Beetle Turbo and Jetta GLI make do with just 200 horsepower, the Beetle GSR boosts that figure to 210 hp. A six-speed manual transmission is standard, while VW's quick-shifting DSG dual-clutch automatic -- capable of going from 0-60 mph in just 6.6 seconds -- is optional.
Beyond its vibrant paint and extra power, the Beetle GSR stands out from other Beetle models thanks to its huge 19-inch alloy wheels and wide, grippy tires. Like the Beetle Turbo, the GSR also includes a rear wing. But while the Turbo's body-colored wing is body subtle, the GSR's is finished in yellow -- a noticeable contrast from its black rear hatch.
Volkswagen says it will make just 3,500 units of the latest Beetle GSR. That's a tribute to the original model, which was also limited to 3,500. Volkswagen has not yet announced the Beetle GSR's pricing, which we expect to hear closer to the model's launch. The Beetle GSR is expected to go on sale this fall, so if you want to be one of the lucky 3,500 to own one, consider letting your dealer know soon.
What it means to you: If you want a sporty new car that really stands out, consider the bright yellow and black 2013 Volkswagen Beetle GSR.