RESEARCH GENEVA AUTO SHOW BY YEAR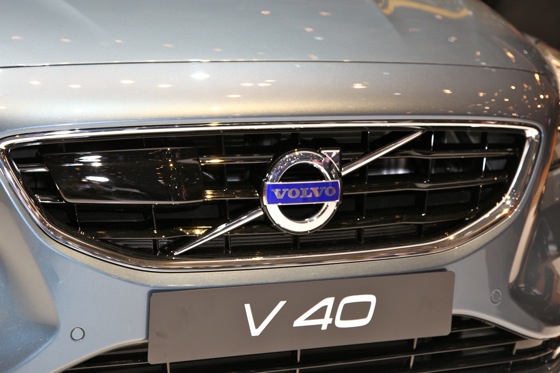 World's first pedestrian airbag
254 hp, turbocharged five-cylinder engine
Not for US buyers


All the way from Sweden to Switzerland comes the completely new 2013 Volvo V40, in time for a world debut at the 2012 Geneva motor show. This is a compact, five-door, premium hatchback and shares some underpinnings with the Ford Focus and Mazda3.
So it has a well-developed and poised chassis if nothing else. But there is plenty more. Head honcho of the V40 project, Hakan Abrahamsson, says the V40 "has so many features that it has an exceptional density."
The world's first pedestrian airbag, for one. If sensors detect an impact, the airbag deploys to cover the top of the hood and the lower part of the windshield, while stretching around to the A-pillars at either side. That's providing the Pedestrian Detection with Full Auto Brake system wasn't able to deal with the situation before it got to that point. There's also collision avoidance and parking assist systems. Abrahamsson calls the V40 "the most intelligent and safe Volvo model so far."
Power comes from a turbocharged five-cylinder engine making 254 horsepower, while consumption and emissions are kept in check through hybrid-like stop/start engine management and brake energy regeneration.
One thing the new V40 doesn't have, however, is a market in the United States. Short of enthusiasts starting up a Facebook petition or something (hey, it worked for the 2012 Audi TT RS), Volvo doesn't think such a comfortable and capable car would go down well with North American buyers.
All is not lost, though. The rumors circulating around Geneva's auto salon are that there will be a compact crossover SUV version coming westward - let's call it the XC40. It will slot in below the excellent XC60. But we might have to wait until next year's show for such a model to surface.
What it means to you: While the V40 won't be available in the US, its safety features will likely make their way into many of the vehicles we can purchase in the States.