RESEARCH DETROIT AUTO SHOW BY YEAR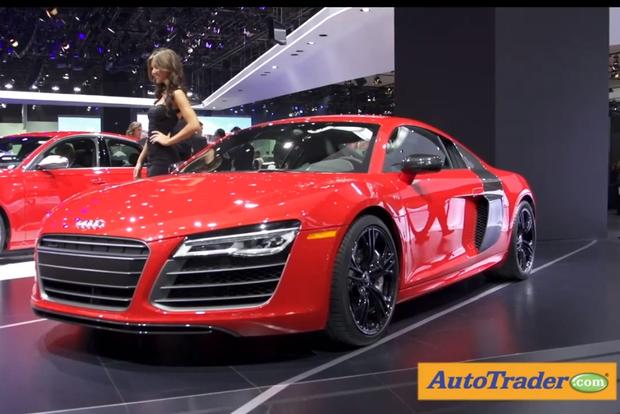 Audi's performance flagship, the R8, brings a new, more powerful version to the table as a 2014 model and we're here to get an up-close look at it.
The Audi R8 has added another model to its sensational lineup: the V10 Plus, a 550-horsepower, 197 mile-per-hour mid-engined exotic that joins the fixed roof and Spyder in the R8 family. The all-alloy V10 is bolted up to Audi's S-tronic, dual-clutch 7-speed transmission that sends every shred of horsepower to Audi's Quattro all-wheel-drive system adapted to the sophisticated R8 running gear. The R8 V10 Plus will wear a sticker price of around $180,000 when it goes on sale this spring.
See all Detroit Auto Show news.
What do you think about the 2014 Audi R8? Let us know in the comments below.