RESEARCH LA AUTO SHOW BY YEAR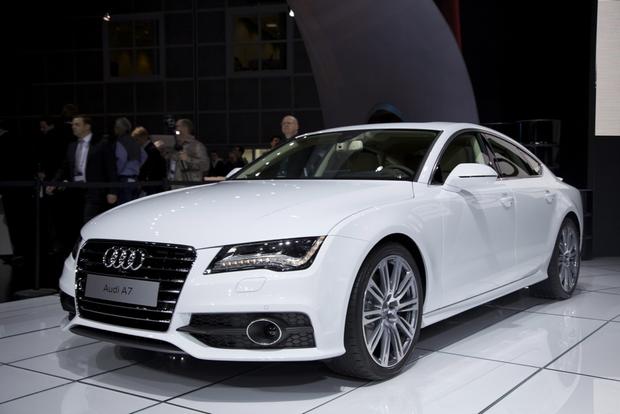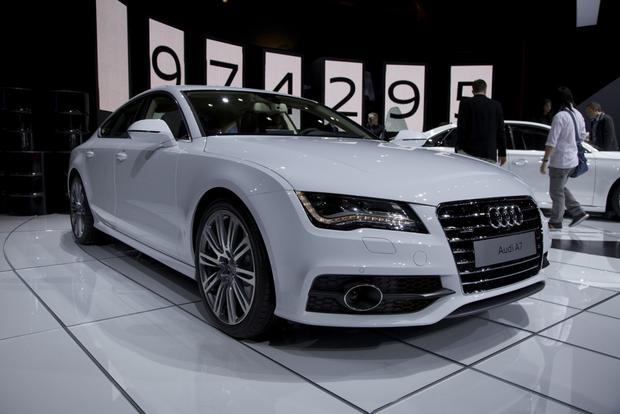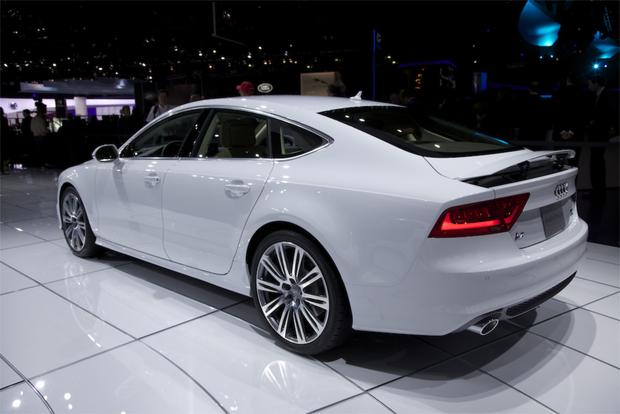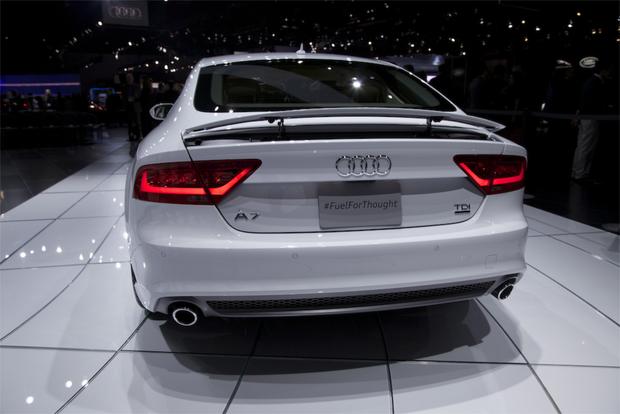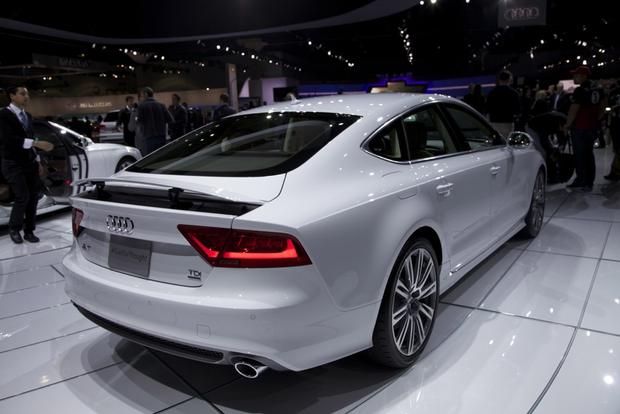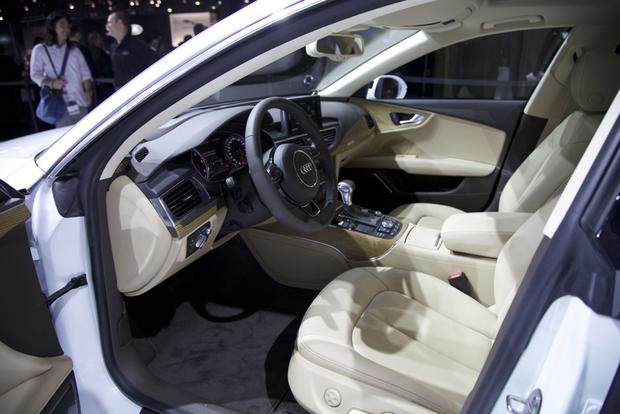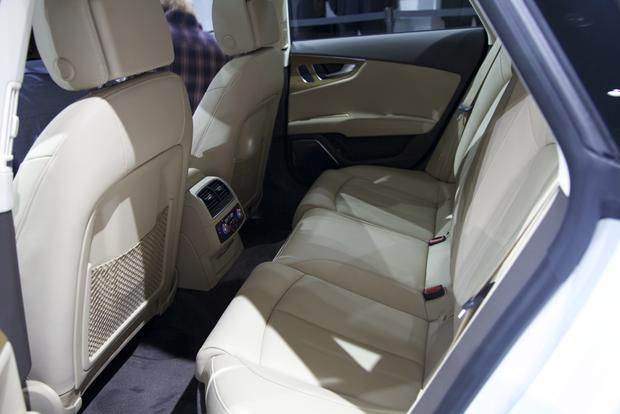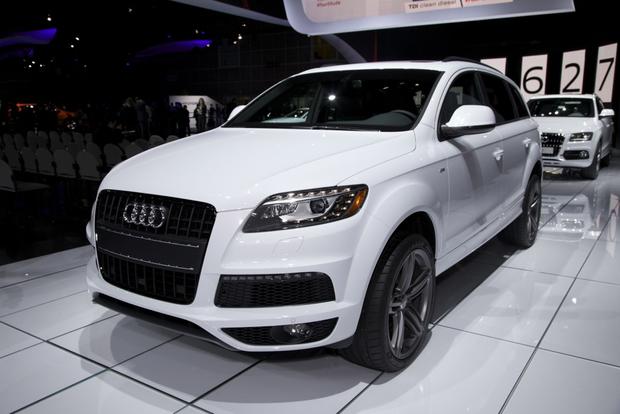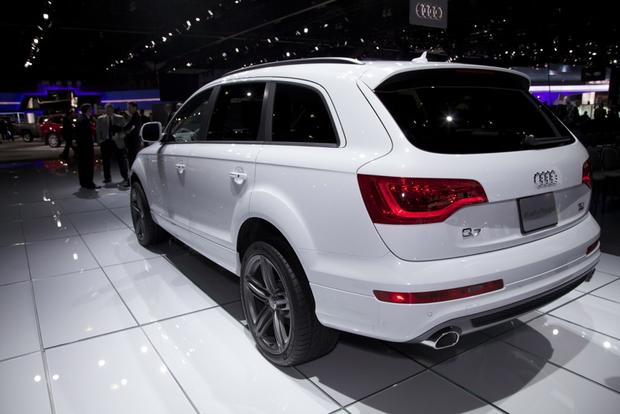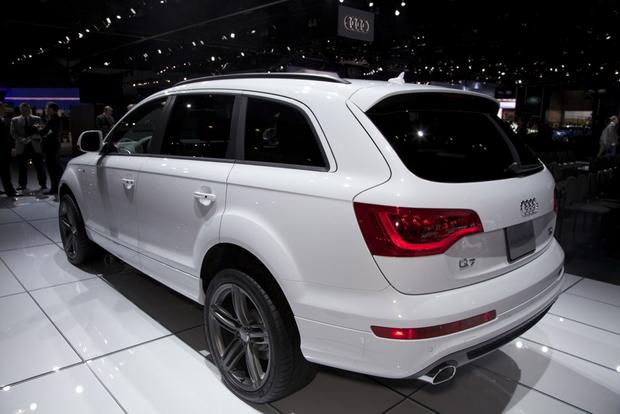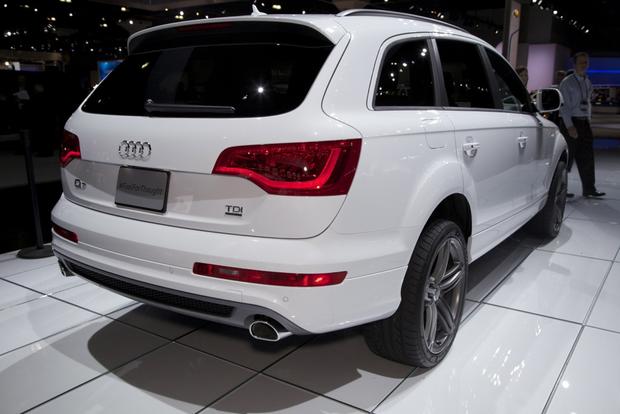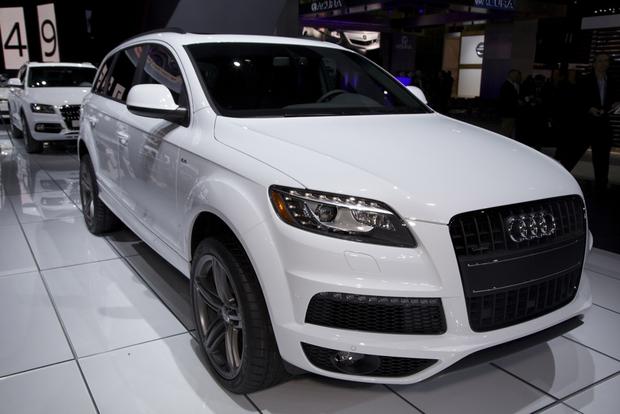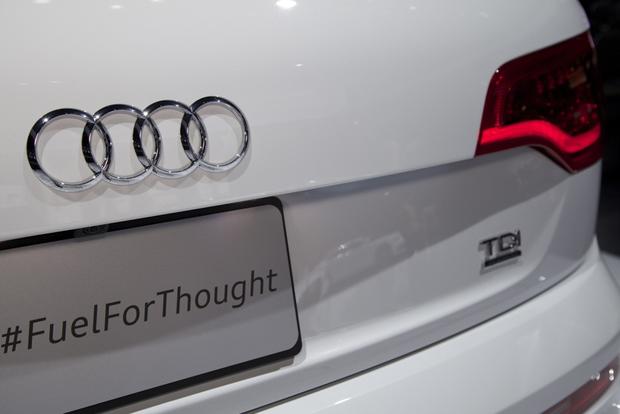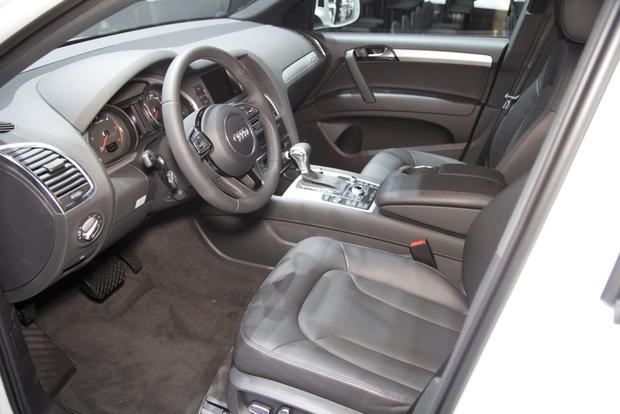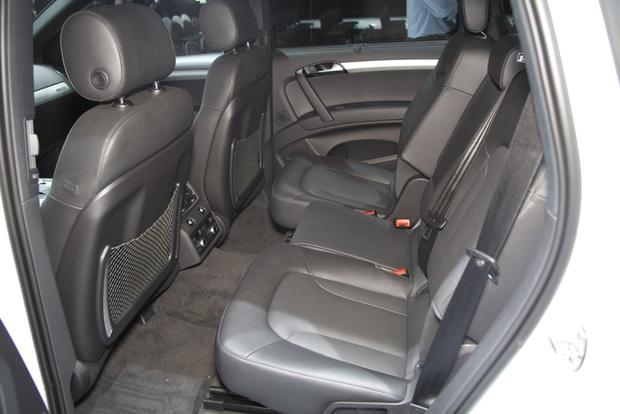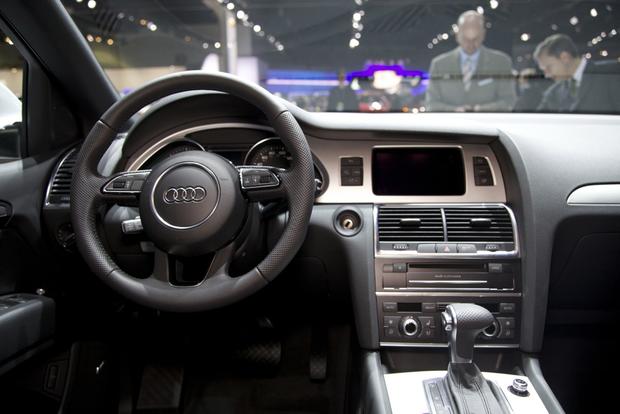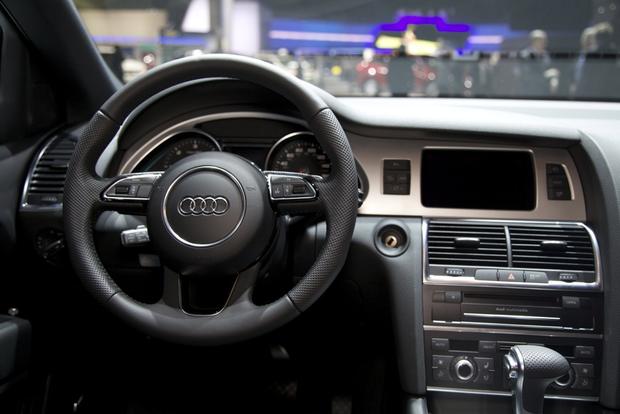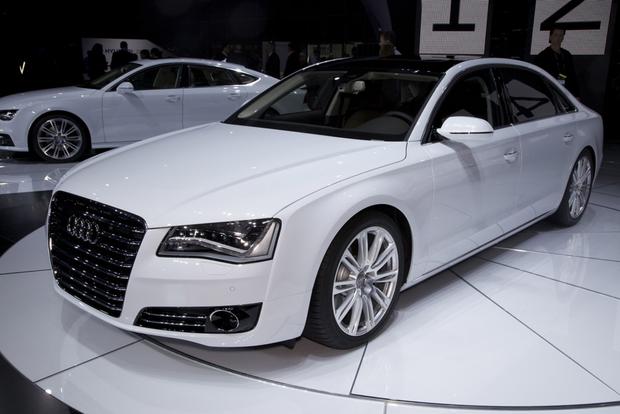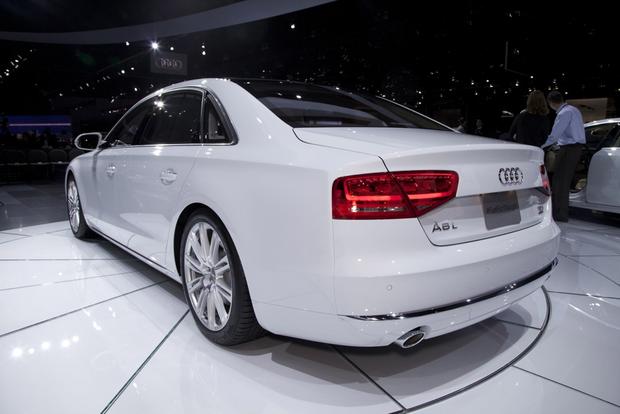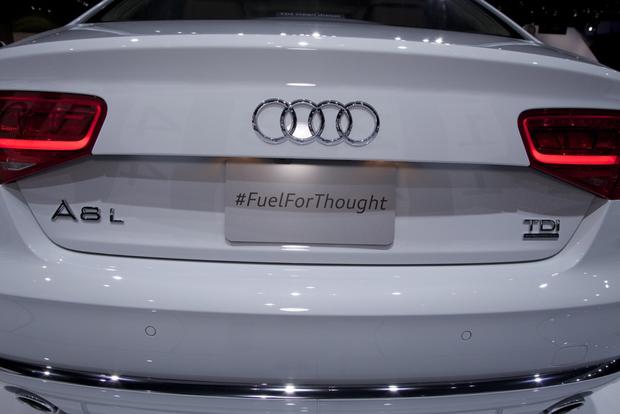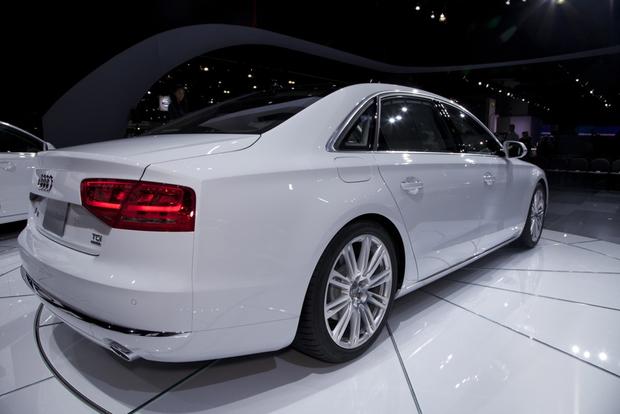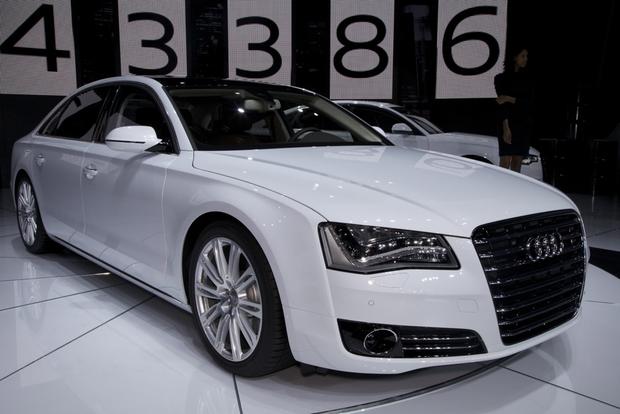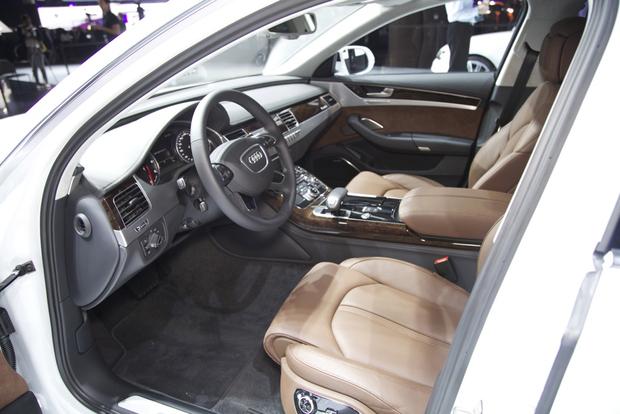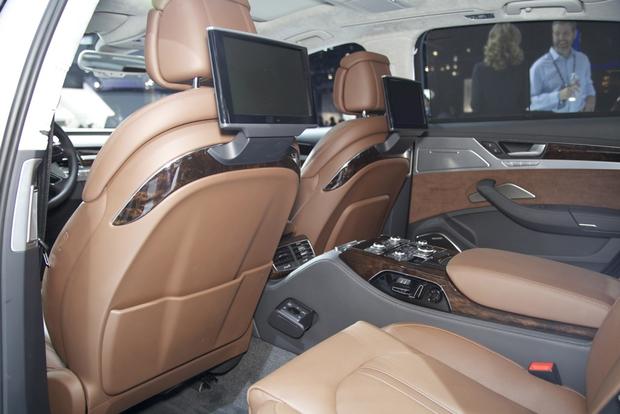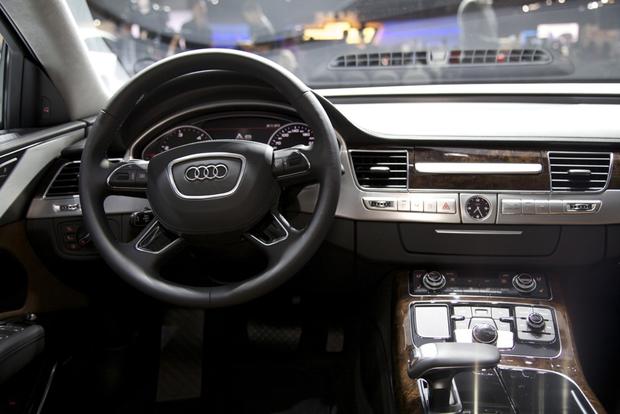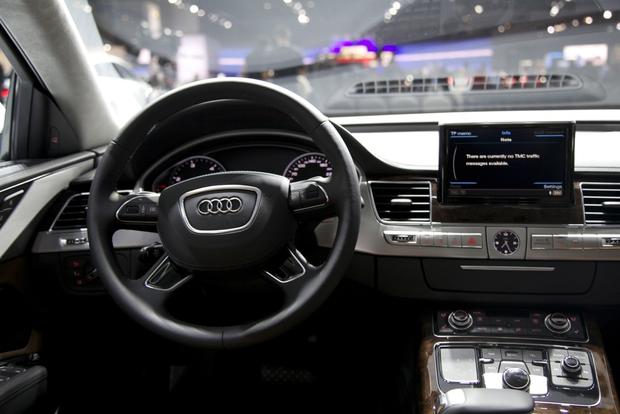 Four new Audi diesel models coming to the U.S.
2014 A8, A7, A6 & Q5 will feature TDI engines.
Audi calls it "fuel for thought."
Four new Audi TDI models are a clear indication that the company isn't letting this clean diesel idea go away. As American buyers gravitate toward hybrids and more economical gasoline-powered vehicles, this German company--like so many European automakers--still believes in the power of diesel. "Fuel for thought" is how Audi puts it.
At the 2012 LA Auto Show, a quartet of new TDI models are on proud display: Audi's flagship sedan, the 2014 A8, is joined by the 2014 A7 Sportback, 2014 A6 executive sedan and the 2014 Q5 compact crossover
The engine in each is a 3.0-liter V6. TDI, by the way, stands for turbo-diesel injection. Diesel engines really need to be turbocharged; it makes the most of their low-down torque--that initial surge of acceleration when the throttle pedal is pressed. The more torque there is, the bigger the surge. In this case, there's 240 horsepower and 406 lb-ft of torque is generated--enough to propel an A8 from 0-60 mph in a brisk 6.4 seconds.
Accessible muscle, however, is only part of the equation. Improved consumption and emissions are also big benefits. Audi claims 30 percent better fuel economy over an equivalent gasoline engines and 30 percent less carbon dioxide released into the atmosphere. In terms of miles per gallon, Audi claims the A8 TDI can achieve 24 in the city and 36 on the highway, which is pretty impressive for a large luxury sedan. These figures are also helped by Audi's extensive use of aluminum where other carmakers use steel. Less weight will always mean less fuel being used.
With their introduction to the American market, these four 2014 models mean Audi can offer TDI versions across a wide section of its lineup, since the 2013 A3 2.0 TDI compact and 2013 Q7 3.0 TDI SUV are already on sale. The 2014 A8 is available in the spring, and the other three reach showrooms near the end of 2013.
Early adopters of A3 and Q7 diesel versions receive praise from Scott Keogh, president of Audi's American operation. "Owners of Audi TDI engines have helped save the equivalent of more than 240,000 barrels of foreign oil since [their] introduction to the U.S. in 2009," said Keogh.
Although they don't send many of their diesel products to the States, the German marques really are ahead of the curve on this. Anyone who hasn't driven a modern TDI owes it to themselves to check one out. Chances are they'll be pleasantly surprised.
What this means to you: With gasoline becoming more expensive, hybrids being so complex (and expensive) and electric cars not really being ready for prime time, it might make sense to consider an Audi TDI clean diesel.
See more LA Auto Show news.
Would you buy a diesel Audi? Tell us in the comments below.