RESEARCH NEW YORK AUTO SHOW BY YEAR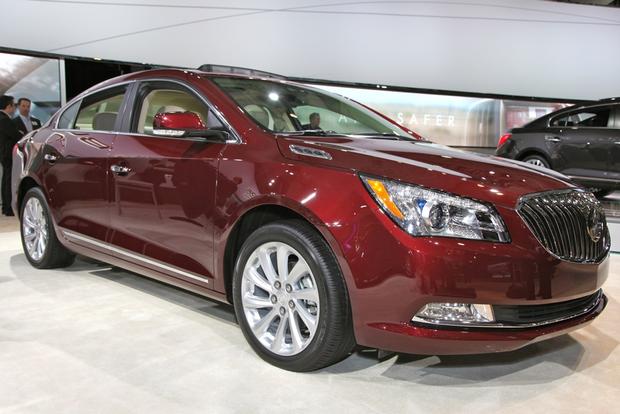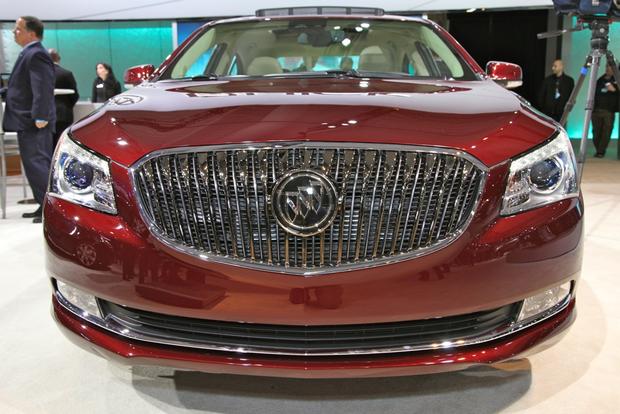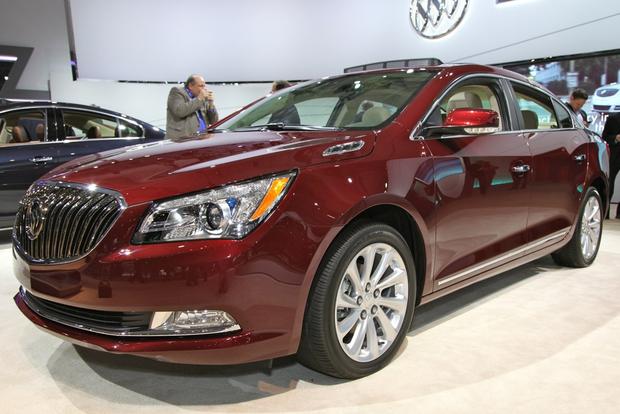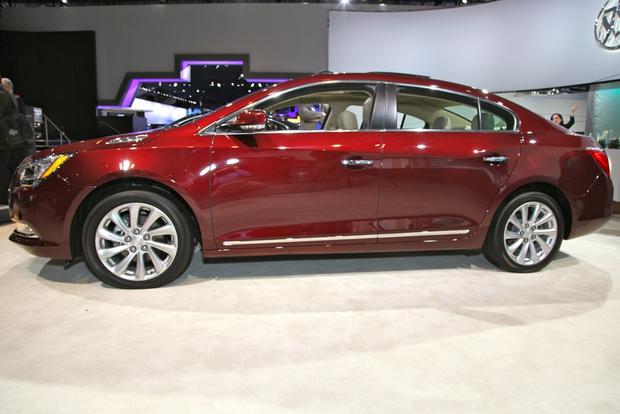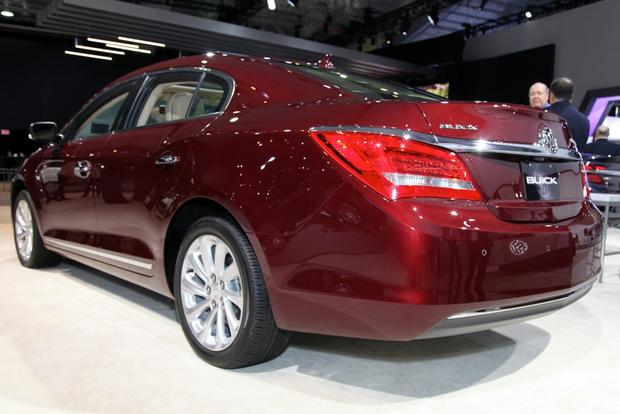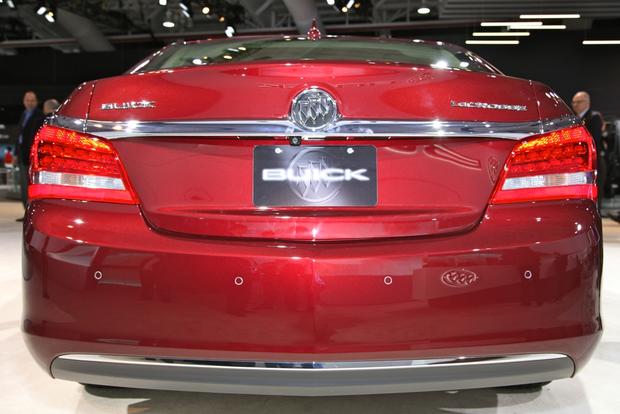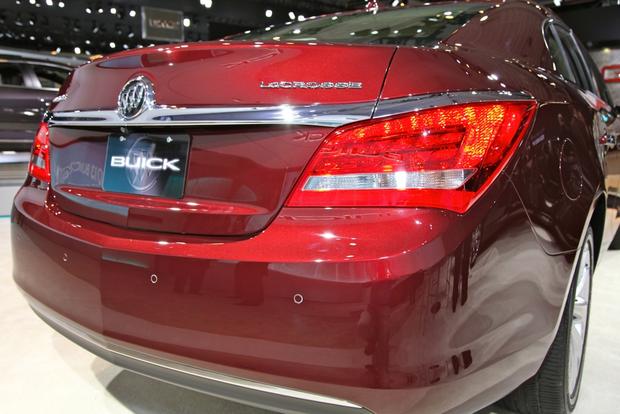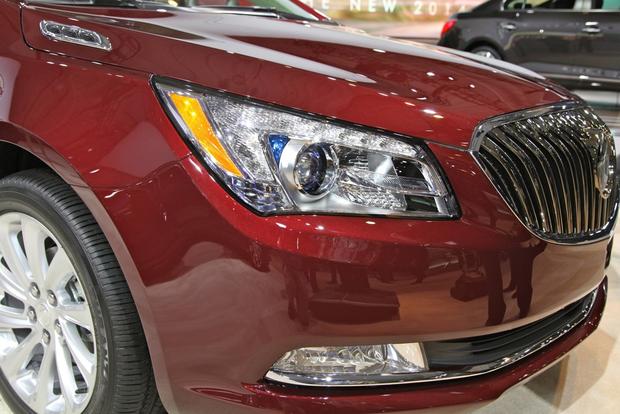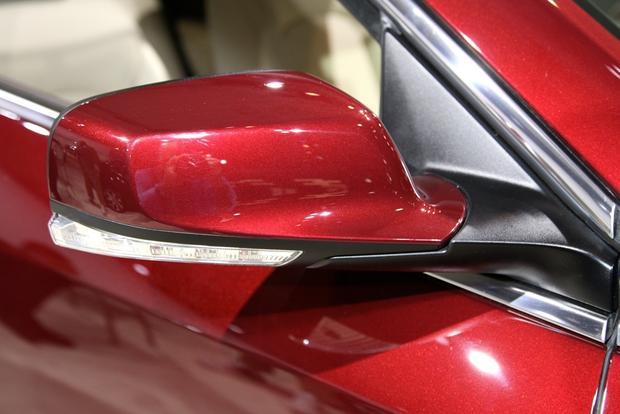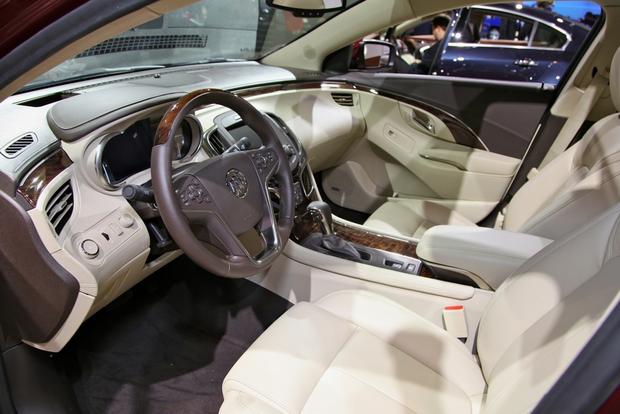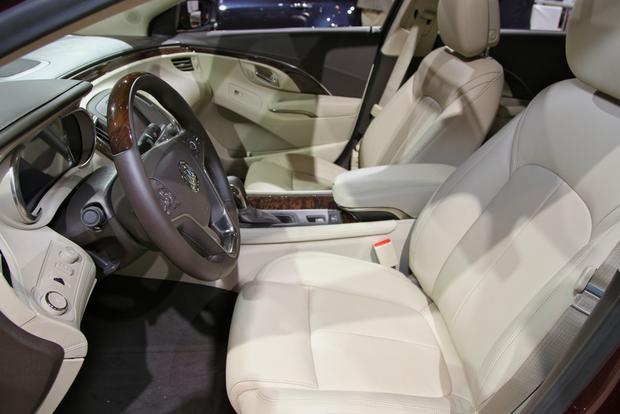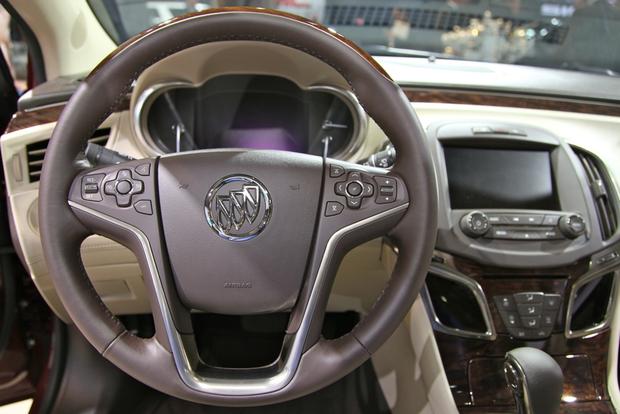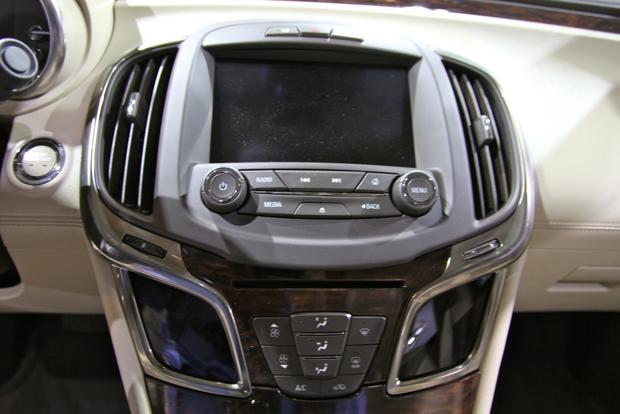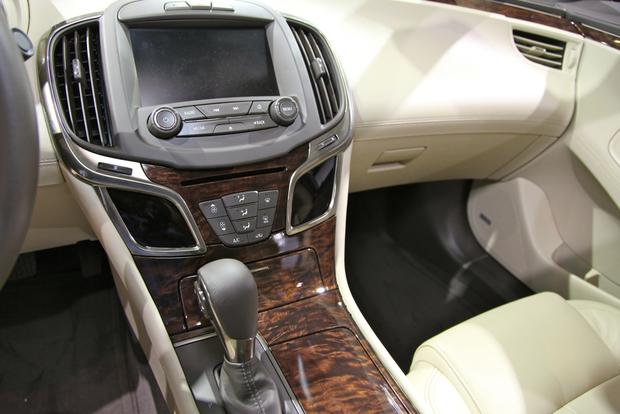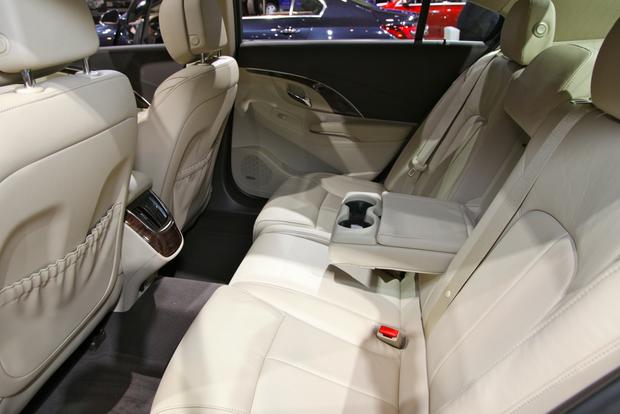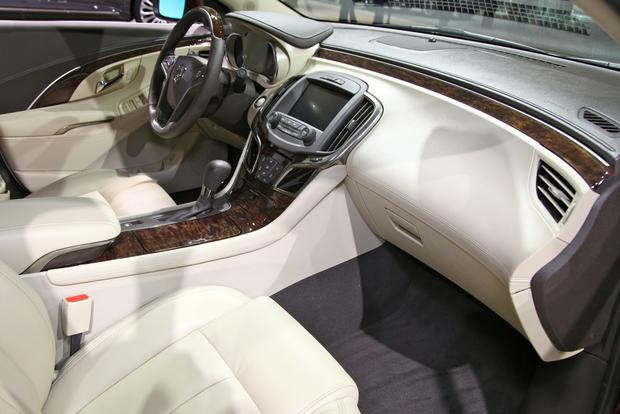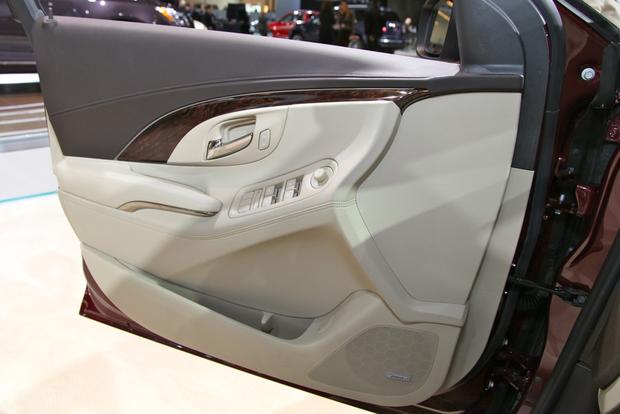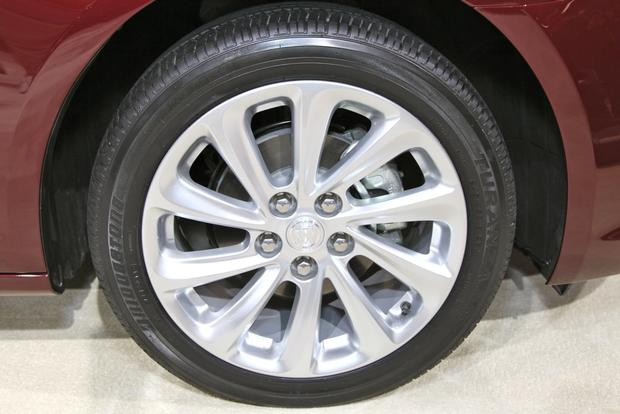 What is it:
An extensively updated version of Buick's top-of-the-line large sedan.
Supported by strong demand in China, the 2014 Buick LaCrosse hits this year's New York Auto Show with some thoughtful updates, including a sleeker interior layout and appealing technology offerings. Also, the controls have been simplified thanks to fewer buttons and larger, clearer displays.
How Much:
The current LaCrosse ranges from about $33,000 for the base four-cylinder model to just over $40,000 in Touring trim. We expect only modest price increases across the board for the updated 2014 Buick LaCrosse.
When can you get it?
Summer 2013.
Add it to your Shopping List because...
The LaCrosse is an unusual combination of luxury, style, technology and value. For the same price as a well-equipped family sedan, you can enjoy the LaCrosse's smoother and quieter ride, not to mention its enormous back seat. Check out the 2014 La Crosse's new dashboard, too - it's got a smooth, upscale look that outdoes some purebred import luxury cars, yet its controls are easier to use than ever. And with twin 8-inch display screens and the next-generation IntelliLink infotainment system, you'll always be at the technological cutting edge.
Under the hood, meanwhile, Buick continues to offer a choice of fuel economy (a four-cylinder engine with eAssist mild hybrid technology) or classic American power (a 3.6-liter V6 with direct injection).
Other cars to consider:
Chrysler 300: Featuring a rear-wheel-drive platform with available V8 power, the 300 is arguably even more of a classic highway cruiser than the LaCrosse, but its fuel economy potential isn't as high.
Toyota Avalon: The Avalon is very similar to the LaCrosse, right down to the sleek styling and high technology factor. Plus, the Avalon Hybrid is capable of an amazing 40 mpg.
Volkswagen Passat: A lower-priced option, the American-built Passat offers a full-size interior, a pleasant highway ride, and available diesel power.
Used Mercedes-Benz E-Class: Steep depreciation on Mercedes' all-star midsize sedan, along with the protection of a certified pre-owned warranty, makes it an appealing alternative to a new LaCrosse.
Used Lexus LS 460: Believe it or not, you can find a late-model LS460 for $40,000 or even less, so it's worth considering this Lexus flagship versus the top-shelf LaCrosse Touring.