RESEARCH NEW YORK AUTO SHOW BY YEAR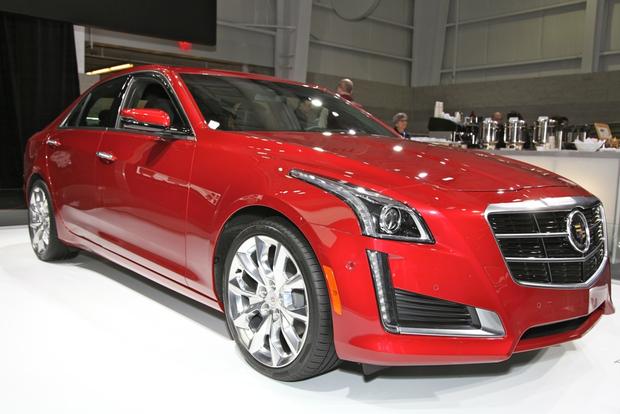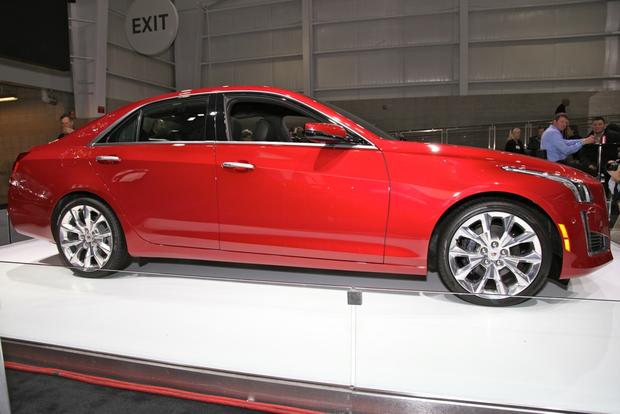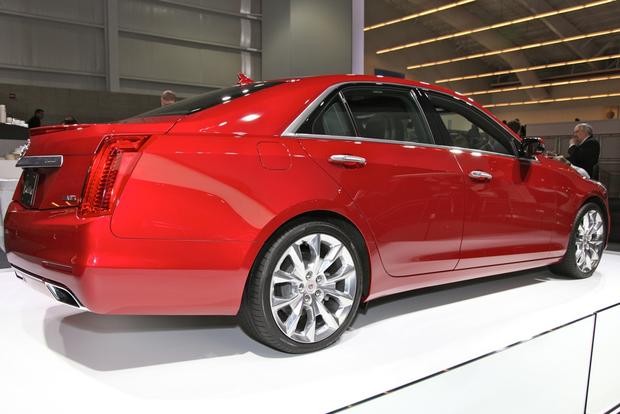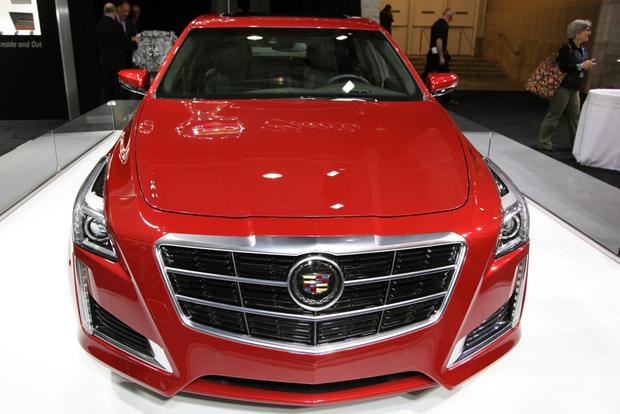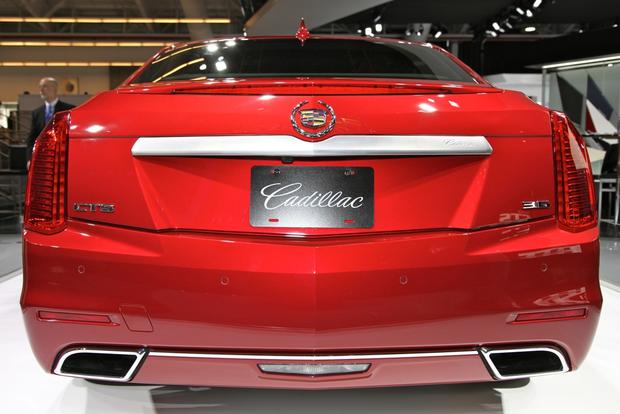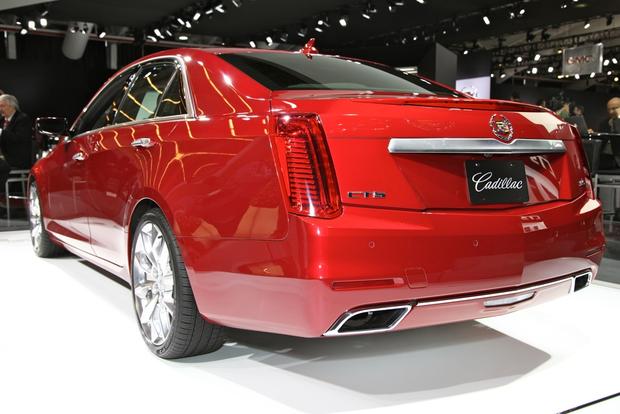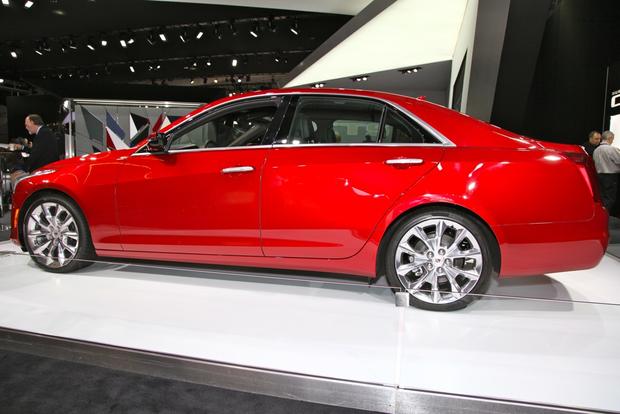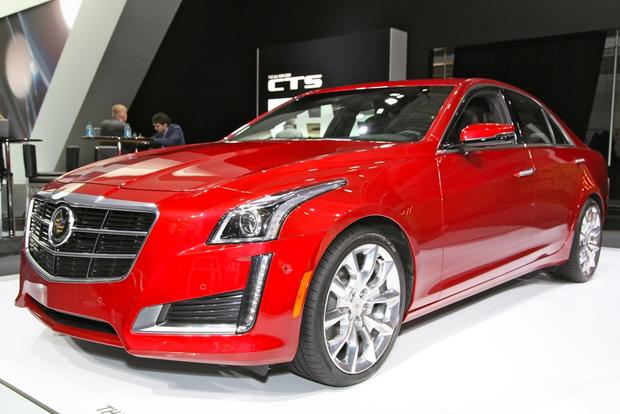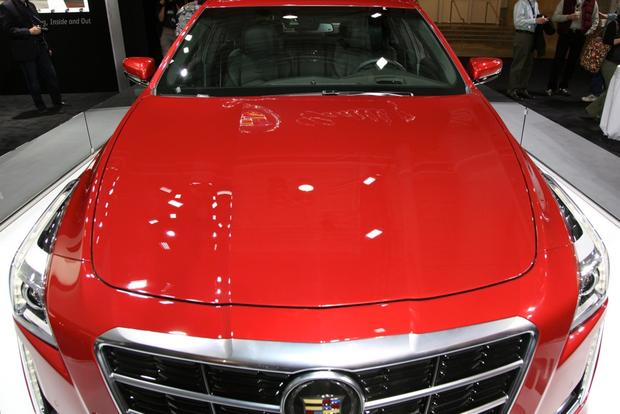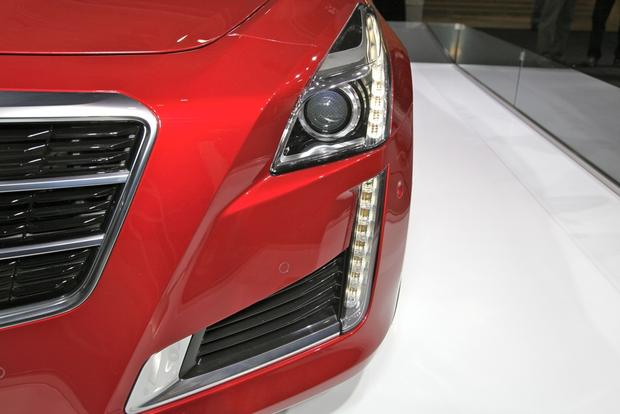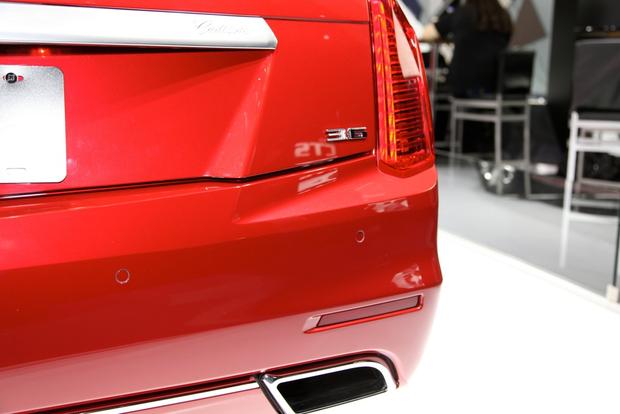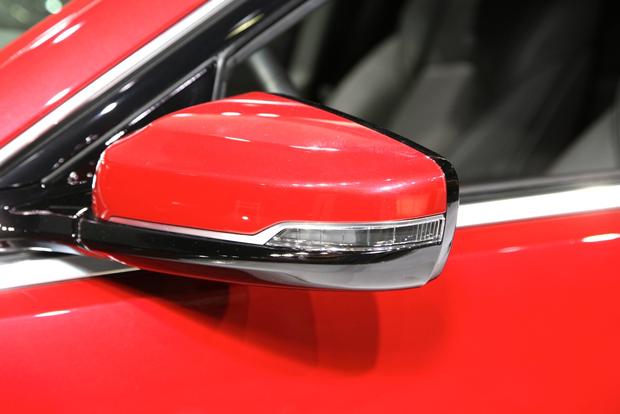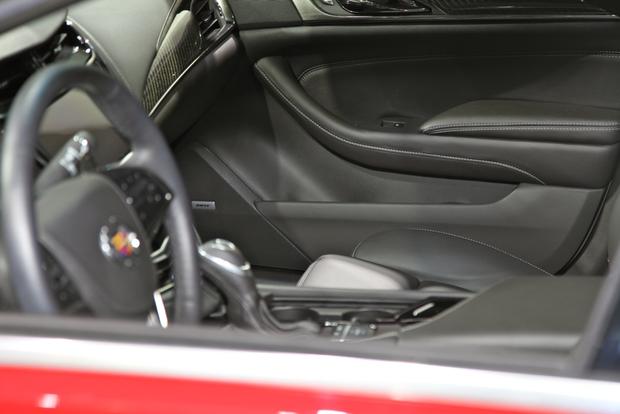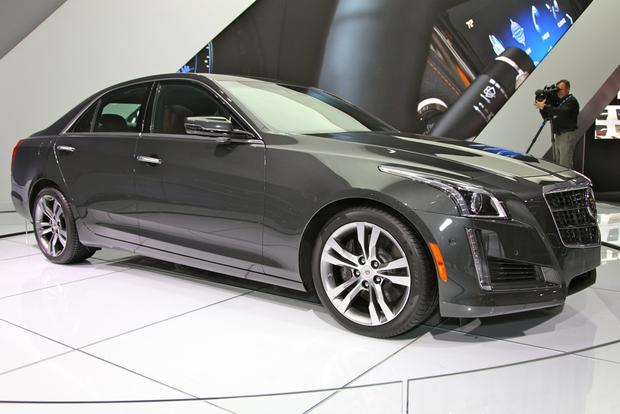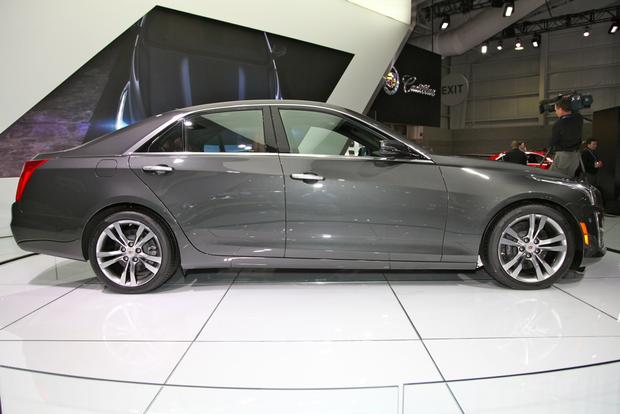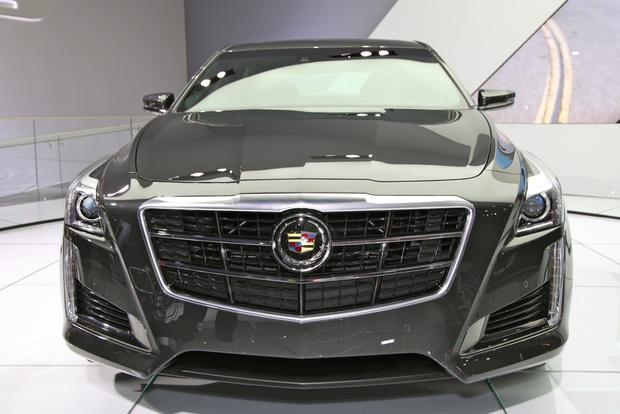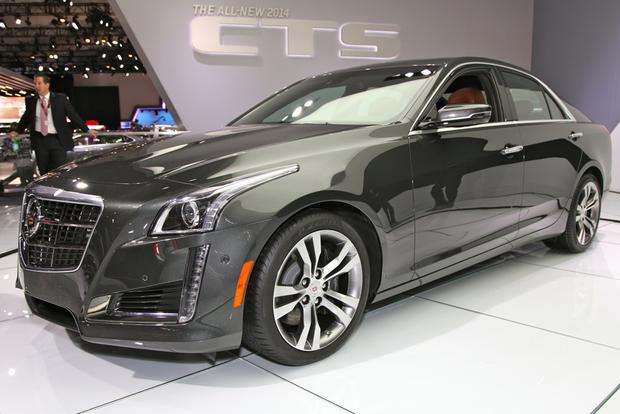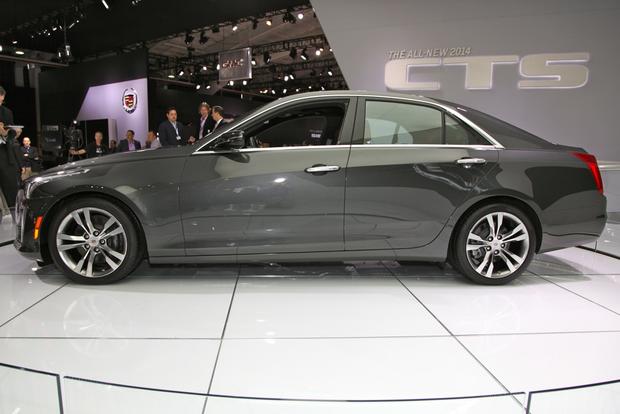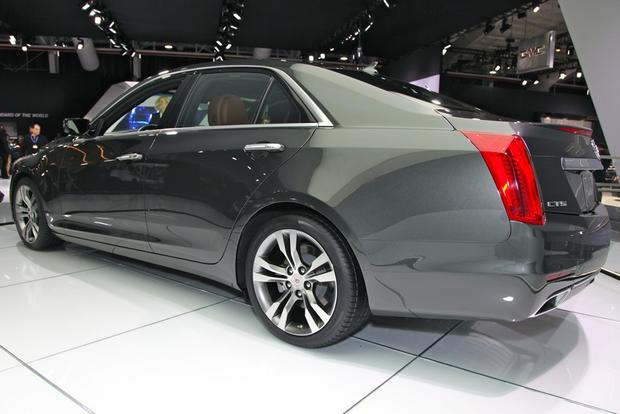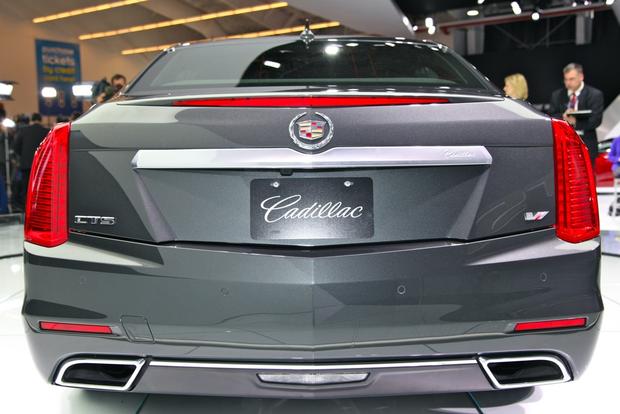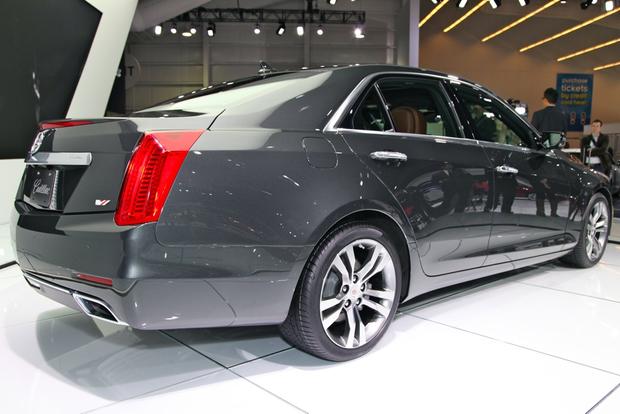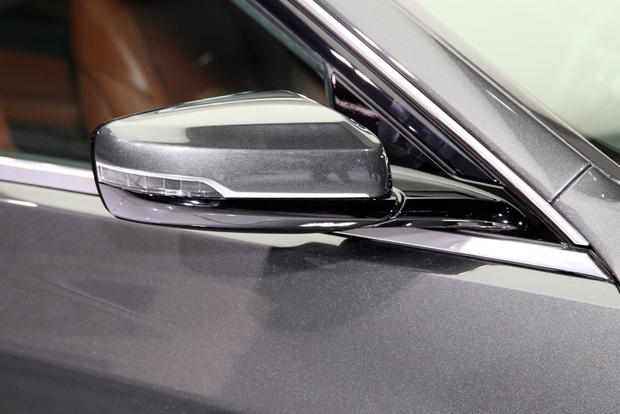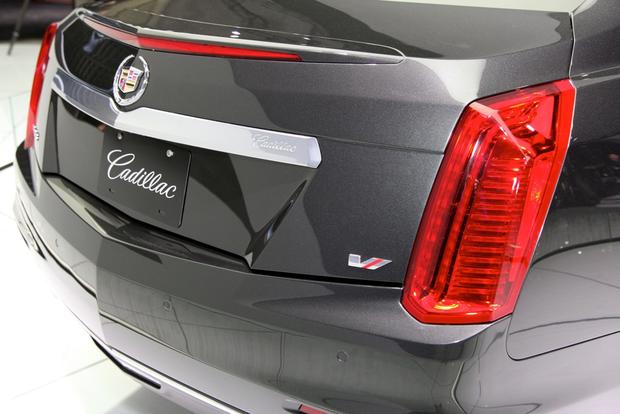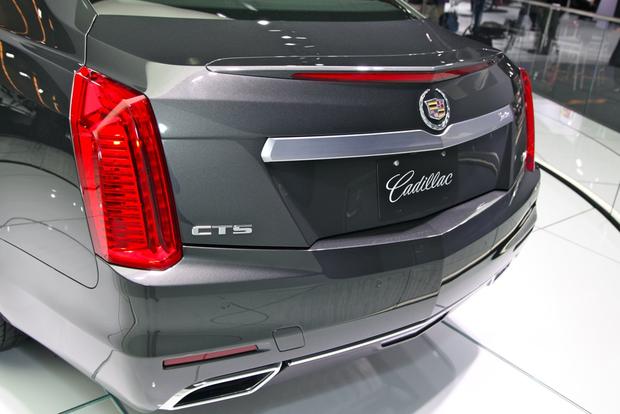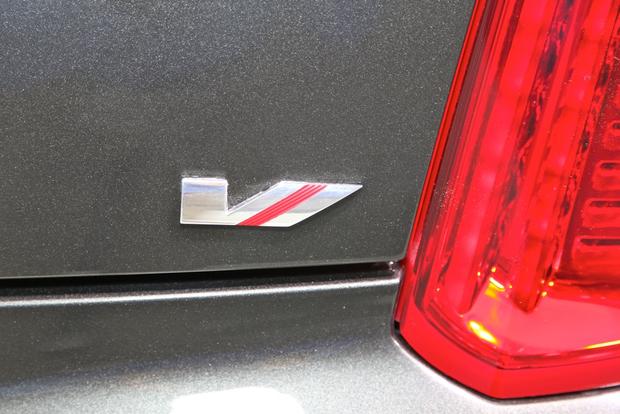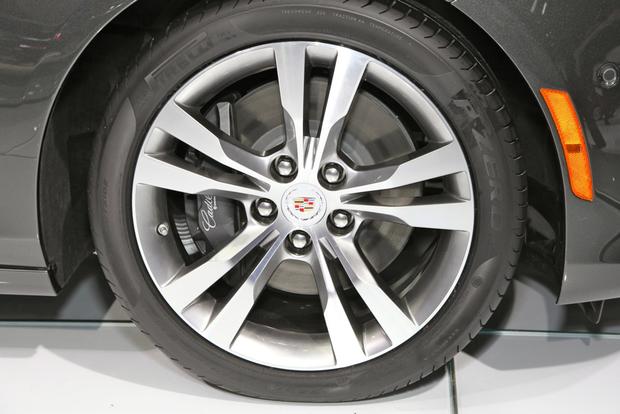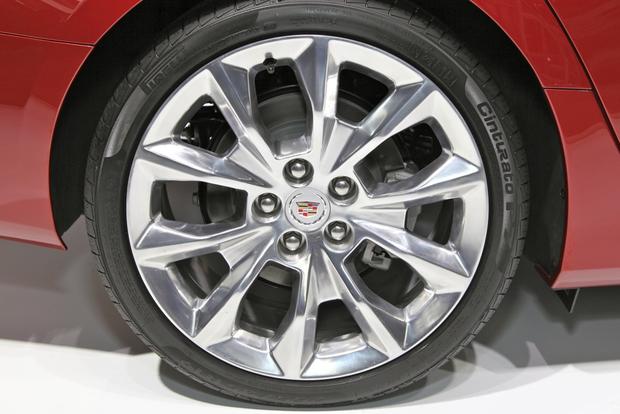 What is it?
Cadillac's bigger and better midsize luxury sedan, designed to take on the European leaders.
Building on the success of the outgoing second-generation CTS, the new 2014 Cadillac CTS unveiled at the 2013 New York Auto Show model boasts refined styling, an available twin-turbocharged V6, new high-tech features and a longer wheelbase for more passenger space.
Will this be the Cadillac that challenges Europe's best? We can't wait to find out.
How much?
The current 2013 CTS starts at $39,990 for the Luxury model and goes up to $51,085 for the Premium all-wheel drive version (the high-performance CTS-V starts in the $60s). Pricing for the 2014 CTS hadn't been announced as of this writing, but we expect a bump into the $40s for the base model as it moves upmarket to compete head-on with midsize European luxury sedans. The twin-turbo Vsport model will likely start above $50,000. Cadillac is going for the gold with this car, so we expect it to be priced accordingly.
When can you get it?
The 2014 Cadillac CTS should arrive in dealerships this fall.
Add it to your shopping list because...
The CTS is now a full-fledged midsize luxury sedan that goes toe-to-toe with traditional leaders like the BMW 5 Series and Mercedes-Benz E-Class. Previously, the CTS was a "tweener," sized between compact and midsize status. But when the compact ATS sport sedan hit the scene last year, the CTS was suddenly free to move up in size. Cadillac stretched the 2014 model's overall length by 5 inches and its wheelbase by 1.2 inches,increasing cabin space considerably and transforming the CTS into a true rival to the 5-Series and E-Class. Nonetheless, the new CTS is actually lighter than the car it replaces, thanks in part to GM's first-ever aluminum door structures.
But it's not just the 2014 CTS's measurements that make it more compelling. Under the hood, the current model's base 3.0-liter V6 engine has been replaced by a relatively fuel-efficient (19/30 mpg with rear-wheel drive) turbocharged 4-cylinder that also cranks out a healthy 272 horsepower and 295 lb-ft of torque. The mid-level option for 2014 is the familiar 3.6-liter V6, now rated at 321 hp and 275 lb-ft of torque. At the top (at least until the next CTS-V is unveiled) is the 2014 CTS Vsport with its all-new twin-turbocharged 3.6-liter V6, a powerhouse motor that produces 420 hp and 430 lb-ft of torque through an updated 8-speed automatic transmission. Note that all-wheel drive is optional on every CTS except the Vsport.
Naturally, a new CTS-V is on the way, but we'll have to wait a year or two for Cadillac to iron out the details.
Inside, the CTS gets upgraded materials, a sleeker dashboard, and Cadillac's CUE infotainment system, which features a tablet-like 8-inch touch-screen with a wide-range of connectivity features. One nifty available gadget is the new 12.3-inch configurable color information display, which slots in below the gauges in front of the driver. Following BMW's lead, Cadillac will offer a handful of distinctive interior themes, or "environments," to give each cabin a customized feel, and you can even specify 20-way power seats if you want. Our initial impression is that the 2014 CTS's interior is genuinely world-class.
Indeed, the 2014 CTS in its entirety appears to be world-class. We can't think of a better reason to add a car to your shopping list than that.
Other cars to consider:
BMW 5 Series - The 5 Series starts with a turbo four-cylinder, just like the 2014 CTS, but its range-topping twin-turbo V8 might be Cadillac's Kryptonite until the CTS-V arrives. We'd love to compare the 550i to the CTS Vsport and find out.
Infiniti M - The M offers more than enough style, power, and technology to duke it out with the CTS, and it's got one of the nicest interiors around.
Mercedes-Benz E-Class - Treated to a mild redesign of its own, the current E-Class actually looks quite similar to the 2014 CTS in profile, and it's got a bunch of appealing engines, including a lovely turbodiesel V6.
Used Jaguar XF - Steep depreciation means that you can easily get into a low-mileage, certified pre-owned XF for CTS money. In fact, you could probably treat yourself to an XF with the supercharged V8 engine.
Used Maserati Quattroporte - Feeling adventurous? There's a big new Quattroporte in town, so the smaller previous model can be had for a fraction of its original price. Hunt around and you can find one of these four-door Ferraris for a song.
Do you think of the new Cadillac CTS has what it takes to challenge BMW and Mercedes? Tell us in the comments below.