RESEARCH DETROIT AUTO SHOW BY YEAR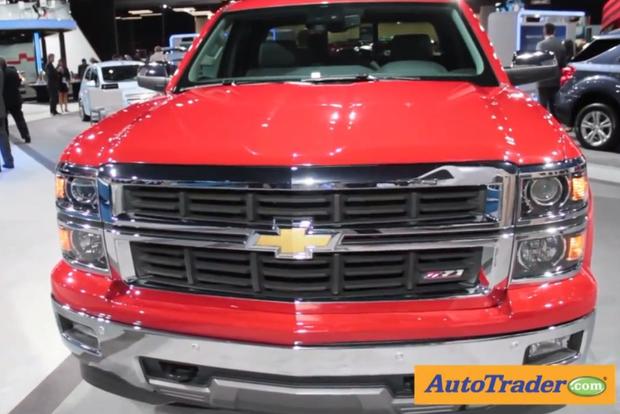 Chevy's leadership role in the production of full-size pickups is constantly being challenged by Ford, Dodge and several imported makes. We got our first look at the 2014 Chevrolet Silverado, GM's latest effort at holding off the competition.
Chevy took the wraps off its 2014 Silverado pickup, which features some attractive changes to both the exterior and interior. Outside, a new grille treatment distances the Silverado somewhat from its corporate cousin, the GMC Sierra. Three new gasoline engines benefit from direct-injection and continuously variable valve timing. Plus, rear-hinged doors have been replaced with conventional hinges that add to the cab's overall safety and ease of entry.
See all Detroit Auto Show news.
What do you think about the 2014 Chevrolet Silverado? Let us know in the comments below.