RESEARCH LA AUTO SHOW BY YEAR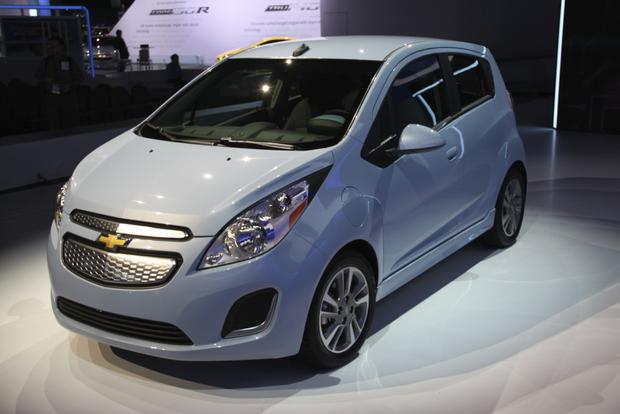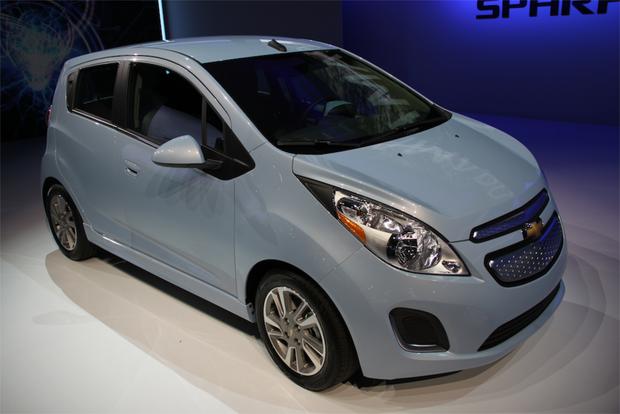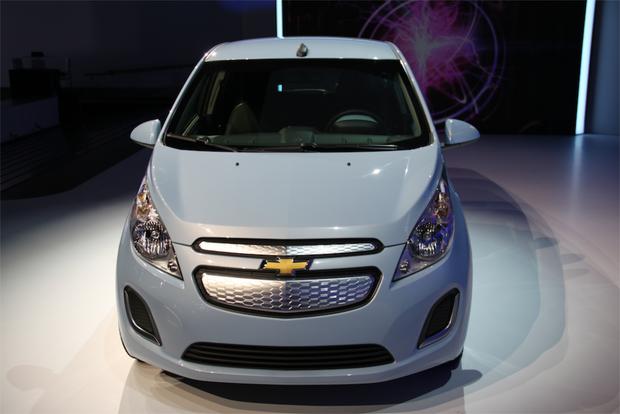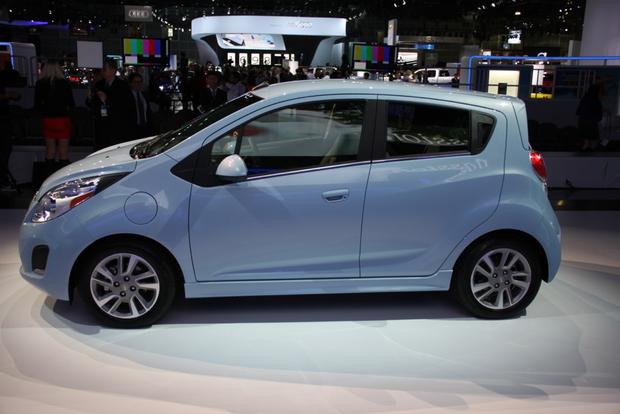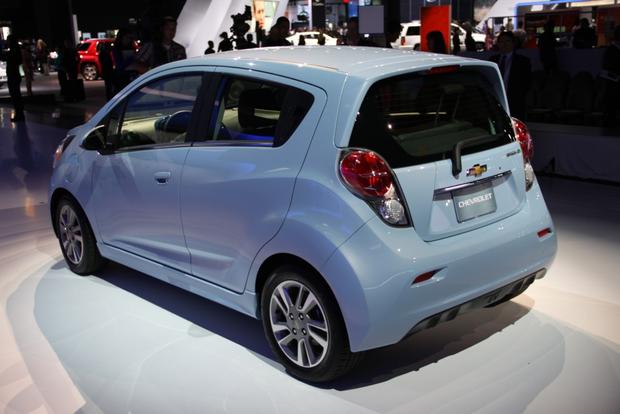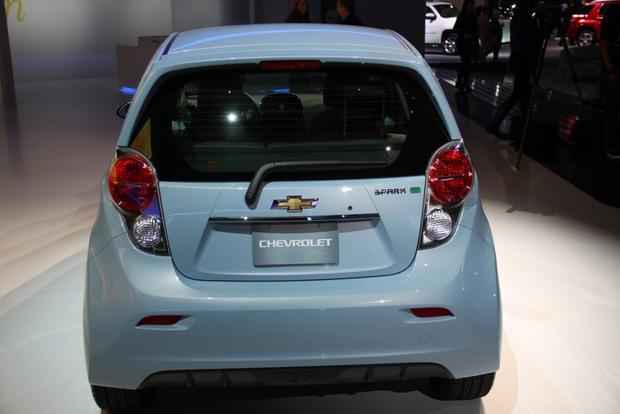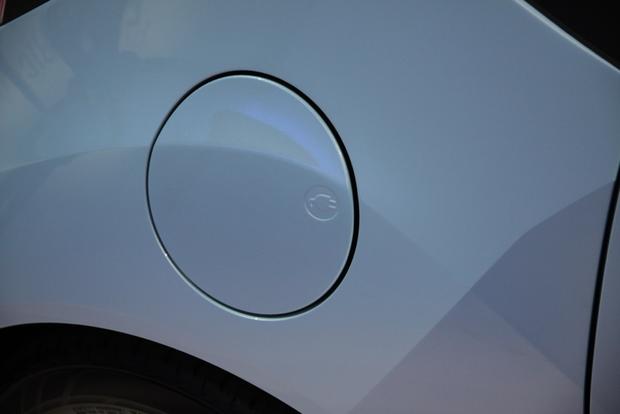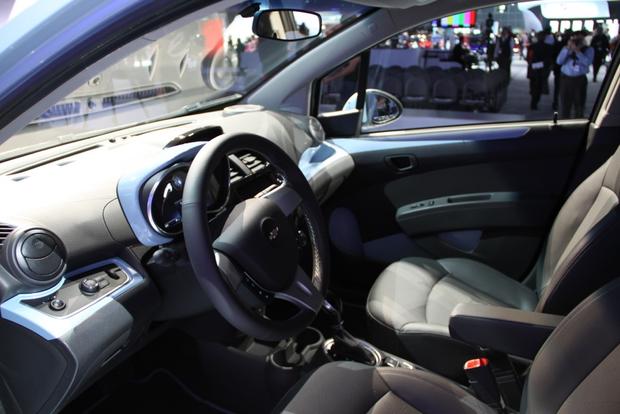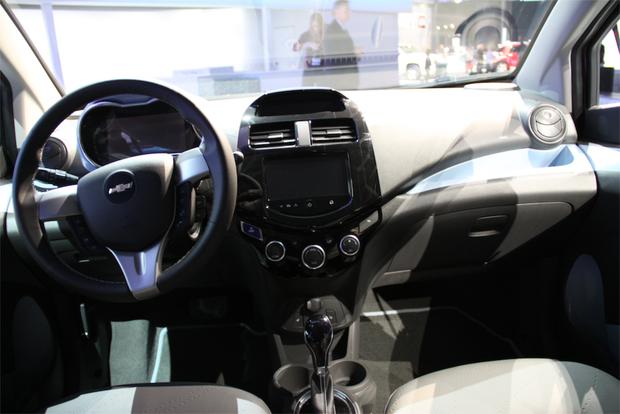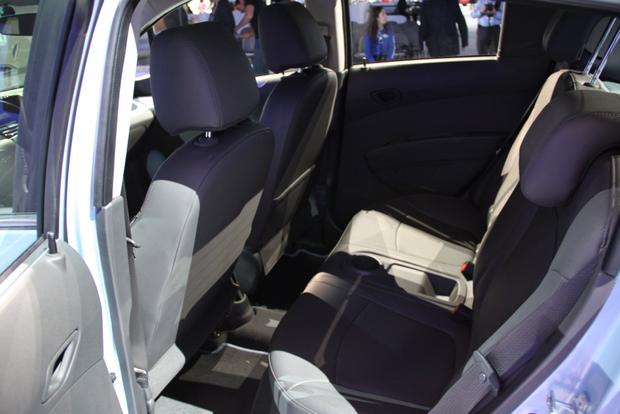 Chevrolet expects best-in-class electric range.
Pricing starts at $25,000 after tax incentives.
Apple iPhone users get Siri integration.
Among the alternative-fueled vehicles debuting at this year's LA Auto Show is the 2014 Chevrolet Spark EV, an all-electric version of Chevy's smallest subcompact. After several years of success overseas, the little 5-door hatchback first appeared stateside at last year's LA Auto Show, packing a small 4-cylinder engine. The Spark EV replaces that gas engine with a U.S.-built electric motor and a lithium ion battery.
While the gasoline-powered Spark and the new Spark EV look similar from the outside, flush and silver-colored grille inserts are clues to the all-electric version. Inside, the Spark EV has a pair of 7-inch color LCD screens, one of which replaces the conventional Spark's motorcycle-inspired instrument cluster. These displays provide information necessary to an electric car driver, such as remaining energy and expected driving range.
Chevrolet says it expects the Spark EV to offer best-in-class range, though the automaker did not yet specify an estimate of how far one could drive on the battery's 20 kWh of energy. By comparison, competitors like the Honda Fit EV and Scion iQ EV use around 28 to 30 kWh to travel 100 miles, so the Spark's range may be limited to just 65 or 70 miles in combined driving--or a bit more in city driving only.
The 2014 Chevrolet Spark EV offers one clear advantage over the competition: very fast recharging time. The Spark EV is equipped for SAE Combo DC fast charging that allows an 80 percent recharge in just 20 minutes. The on-board charging receptacle is compatible with standard 120V and 240V chargers too.
Chevy proudly announced that the Spark's motor and driveline are built in the U.S. at GM's facility in White Marsh, Md. The motor produces 130 horsepower--a considerable jump over the 85-horse unit in the gasoline Spark--and a massive 400 lb-ft or torque. Because electric motors produce peak torque even at low engine speeds, the Spark EV will be relatively quick, accelerating from 0-60 mph in under 8 seconds.
Aside from its drivetrain technology, the Spark EV includes the latest in infotainment technology too. The familiar Chevy MyLink platform, now available in most Chevy vehicles, also brings the voice-recognition functionality of Siri to Spark EV drivers who use the Apple iPhone (4S and newer).
Priced at $25,000 after federal tax incentives for EVs, the Chevrolet Spark EV will initially be available in the U.S. only in California and Oregon, and will also be offered in Canada and South Korea. If it's successful in these limited markets, Chevrolet's latest electric vehicle will surely find its way across the rest of the United States.
What it means to you: Limited range, high costs and long recharging times are among the concerns of those considering the move from gas to electric. But as the Spark EV demonstrates, automakers are chipping away at the EV's drawbacks with every new model.
See more LA Auto Show news.
Would you buy an electric city car like the Chevy Spark? Tell us in the comments below.