RESEARCH NEW YORK AUTO SHOW BY YEAR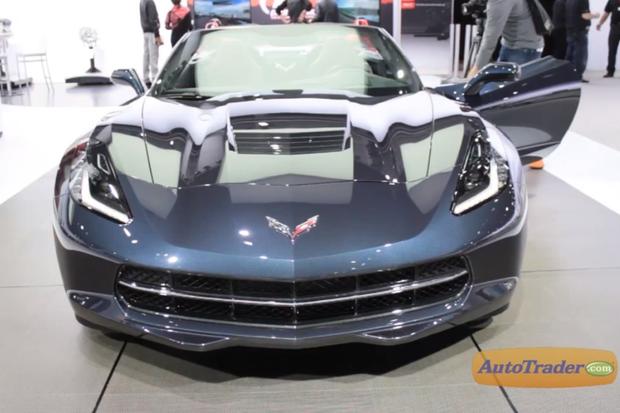 History repeated itself when the 2014 Corvette Stingray Convertible made its first U.S. appearance at the 2013 New York International Auto Show. It was back in January of 1953 that the very first production Corvette was unveiled before enthusiastic crowds at the GM Motorama right here in Manhattan.

The 2014 Chevy C7 Corvette made its North American debut earlier this year at the Detroit Motor Show. GM took the wraps of the new Vette's convertible version shortly thereafter in Geneva. Now, the Corvette Convertible has been rolled out for the first time on these shores and the C7 ragtop appears to be a winner.

The 2014 Corvette Convertible captures all the visual excitement of the closed version of the C7 Stingray and will share the same mechanicals as its counterpart. The soft convertible top can be retracted with one touch of a button and can be raised or lowered while traveling up to 30 miles-per-hour.

Expect the 2014 Vette convertible to be priced somewhere around $65,000, which would make it a genuine bargain in a premium sports car universe teeming with six-figure competitors.