RESEARCH LA AUTO SHOW BY YEAR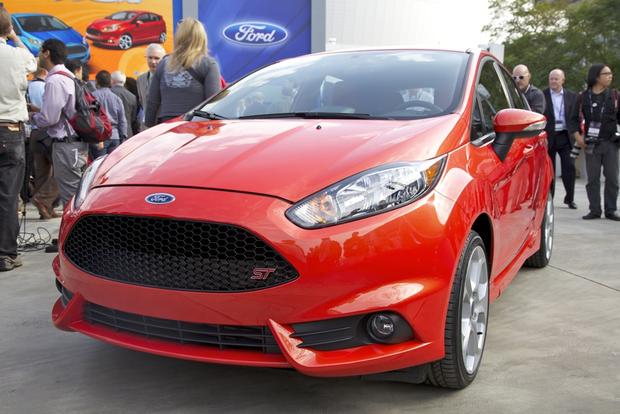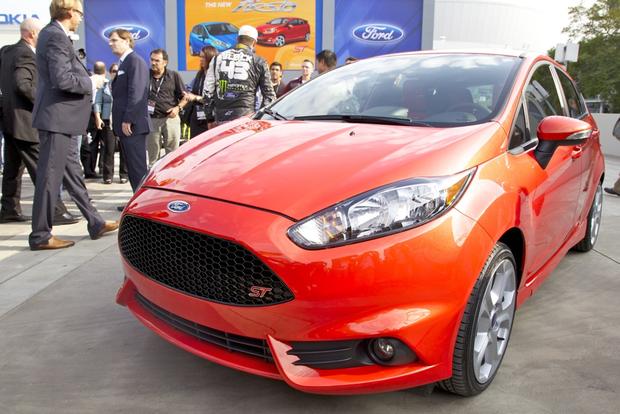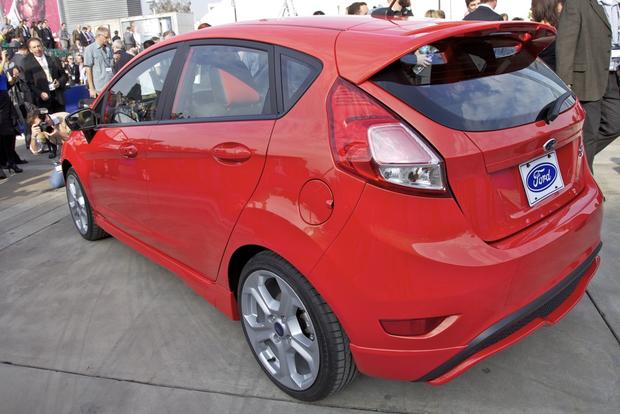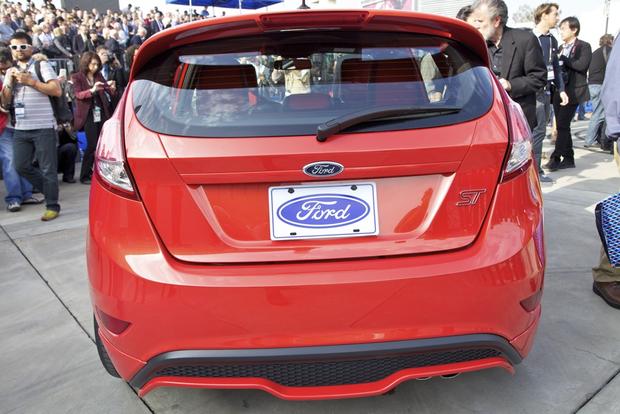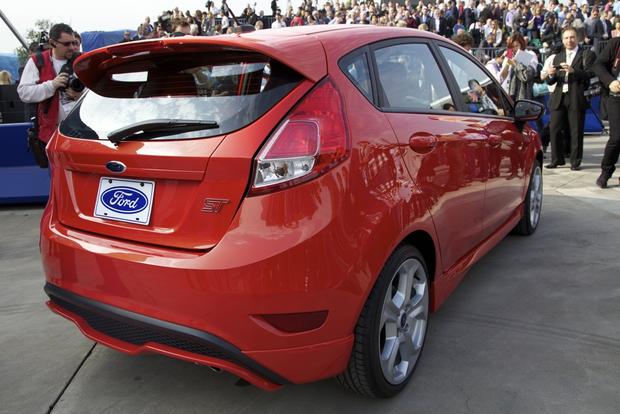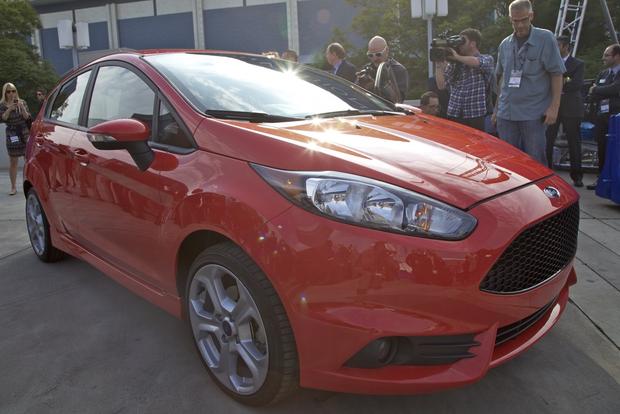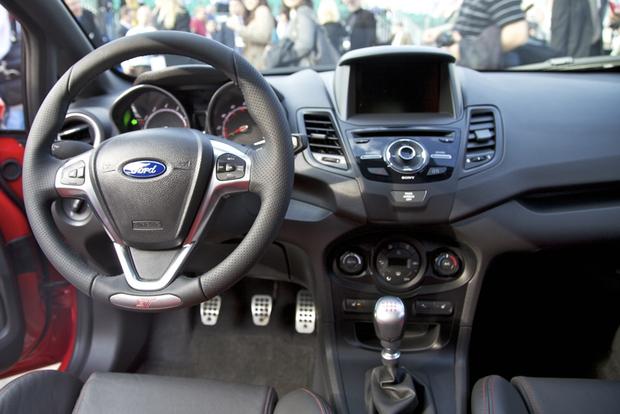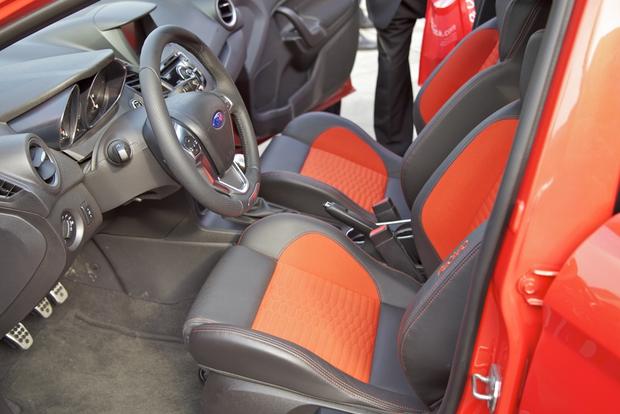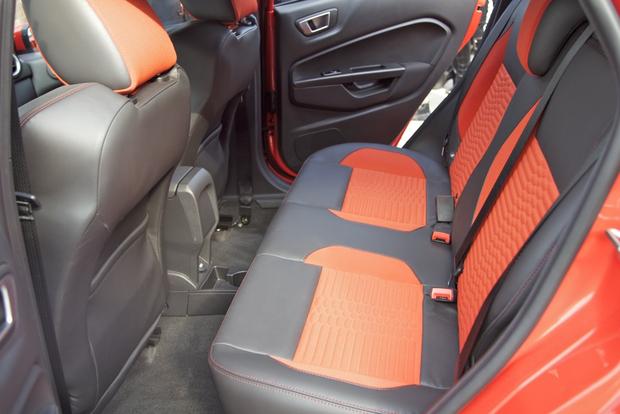 2014 Fiesta and 1-liter EcoBoost engine bow at LA Auto Show.
Ford's first 3-cylinder engine has as much power as Fiesta's old 4-cylinder.
Fiesta with 1-liter is most fuel-efficient non-hybrid in its class.
Ford debuted the 2014 Fiesta powered by a 1-liter EcoBoost engine at this year's LA Auto Show. If you're thinking 1-liter seems pretty small, that's because it is. It also only has 3-cylinders, which is a first for Ford. Although the 1-liter is tiny, it's just as powerful as the current Fiesta's 1.6-liter 4-cylinder , according to Ford. The 1-liter engine produces 123 horsepower and 148 lb-ft of torque.
In addition to being small and peppy, the 1-liter engine is also very fuel-efficient. With the new engine under the hood, the 2014 Fiesta becomes the most fuel-efficient non-hybrid car in the U.S. Final pricing hasn't been released yet, but Ford estimates the 1-liter will add around $995 to the Fiesta's sale price. That makes the 2014 Fiesta a great option for buyers who want the fuel economy of a diesel or hybrid but don't want to pay the expensive premium that generally comes with them.
While it's the smallest engine in its class, the 1-liter is still smooth and quiet thanks to dozens of patented new engine innovations, including a small and responsive turbocharger, a split cooling system and an offset crankshaft, along with other clever features.
Going on sale next year in the U.S., the 1-liter has already proven itself a sales success in Europe. Ford has sold over 520,000 cars equipped with EcoBoost engines worldwide, with the 1-liter engine accounting for about 30 percent of that. Ford hopes the introduction of the 1-liter Fiesta in the U.S. will help double the number of EcoBoost-powered cars by the end of next year.
In addition to the new engine, the 2014 Fiesta now includes updated looks, MyFord Touch and an ST high-performance model.
Now closer resembling the new Ford Fusion, the new Fiesta offers customizable paint colors and exterior graphics packages. Also the new Fiesta has a luxurious updated interior with a leather-wrapped steering wheel and seats and a cell phone-inspired dash with an optional 6.5-inch MyFord Touch system at its center.
At the top of the new Fiesta range is the Fiesta ST, which has been fitted with a 1.6-liter inline four-cylinder EcoBoost engine producing 197 horsepower and 214 pound-feet of torque. Mated to a six-speed manual transmission, the Fiesta ST is estimated to achieve 34 MPG.
What it means to you: Ford stays true to its One Ford mission and brings mechanical creativity to the US subcompact market.
See more LA Auto Show news.
Would you buy a car with a 3-cylinder engine? Tell us what you think in the comments below.