RESEARCH CHICAGO AUTO SHOW BY YEAR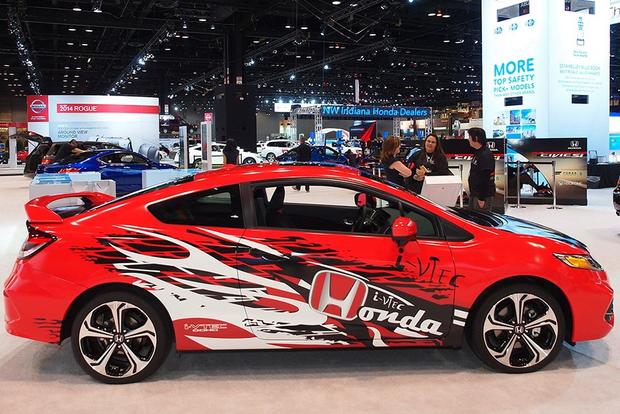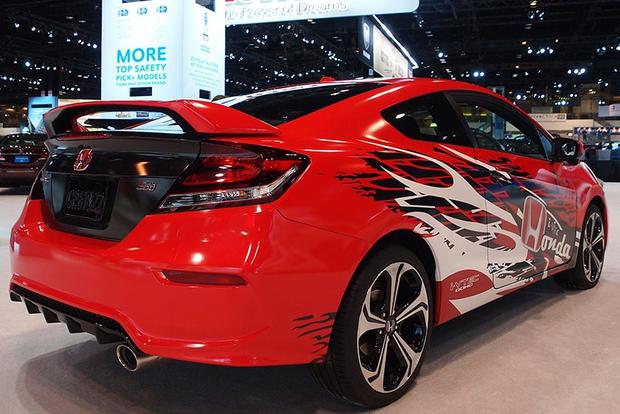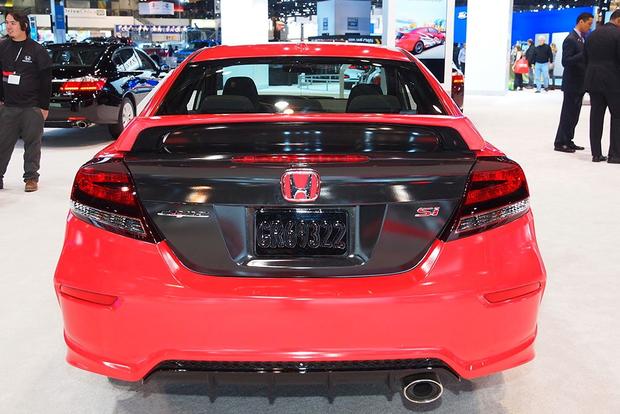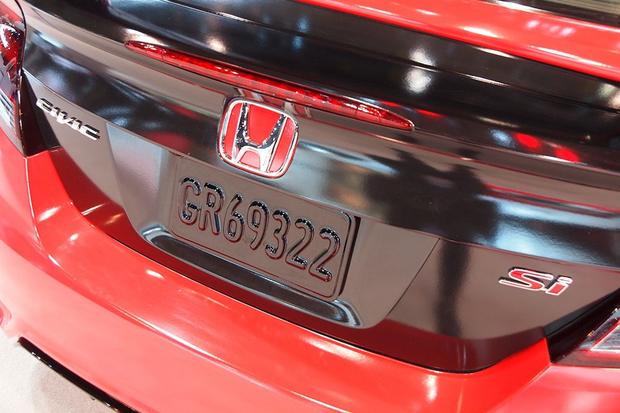 What Is It?
The 2014 Honda Civic Si Coupe is a sporty version of the standard Civic Coupe. Compared to the regular model, it offers more power, improved suspension and various styling touches inside and out to supplement the high-performance look. But the Civic Si Coupe shown in Chicago also boasts a touch that other models won't offer: a unique, eye-catching paint job.
That's because the Civic Si shown in Chicago was designed by Tiffany Labedz, who won Honda's Civic Si Design Contest. Honda, which received 170 entries from fans of Xbox video game "Forza Motorsport," promised that the contest-winner's design would be featured in the game. That has proven true in Chicago, where Honda has an Xbox One demo station installed for those who want to play the game and drive the unique Civic.
If driving the Civic in Forza is anything like driving it in real life, we expect that Chicago Auto Show attendees will have a good time. That's because the coupe features an impressive 205-horsepower, 2.4-liter 4-cylinder, 0-to-60 times in the 6-second range, an excellent manual transmission and reasonable pricing.
How Much?
Honda has not yet priced the 2014 Civic Si, but we wouldn't expect much change from last year's $23,000 with shipping.
When Can You Get It?
Early 2014
Add It to Your Shopping List Because…
The 2014 Honda Civic Si Coupe lives in an increasingly competitive segment filled with small cars that go fast. Witness the Subaru BRZ, Scion FR-S and Ford Focus ST as examples of recent arrivals. But the Civic Si still boasts all the things that make a pocket rocket so good, from a peaky engine to a good sound, reasonable pricing and excellent handling.
Other Cars to Consider
Ford Focus ST -- With a base price of around $25,000, the Focus ST is more expensive than the Civic Si. But it offers more power (252 hp), more practicality and a long list of standard equipment.
Scion FR-S/Subaru BRZ -- The FR-S and BRZ twins are also more expensive than the Civic Si, with a starting price at around $26,000 with shipping. But they're rear-wheel-drive, which improves handling dramatically. They also boast a wider track and a sportier look.
Volkswagen GTI -- If you don't mind the hatchback design, the GTI is worth a look. Power comes from a meaty turbocharged 4-cylinder, fed through either a slick 6-speed manual or a dual-clutch automatic. We also like that you can get it as a 2-door or a 4-door.