RESEARCH DETROIT AUTO SHOW BY YEAR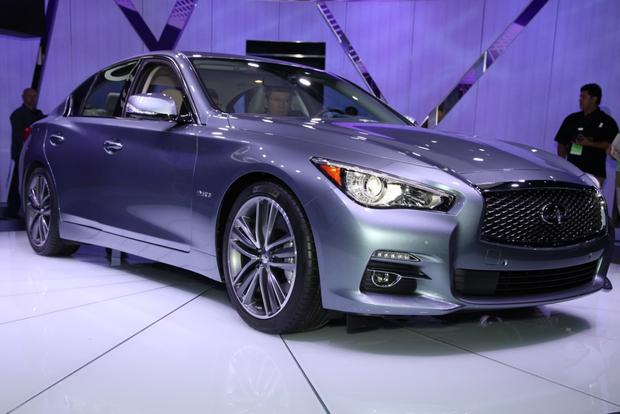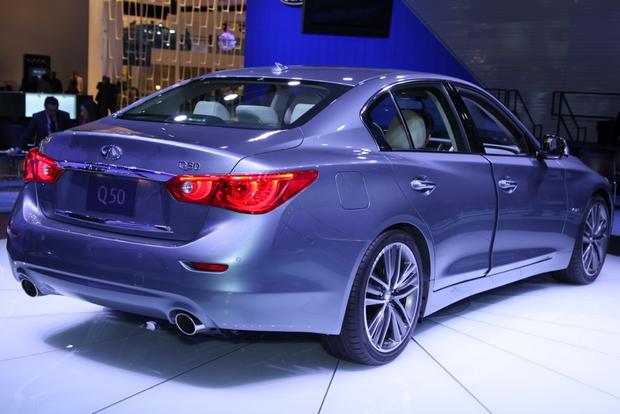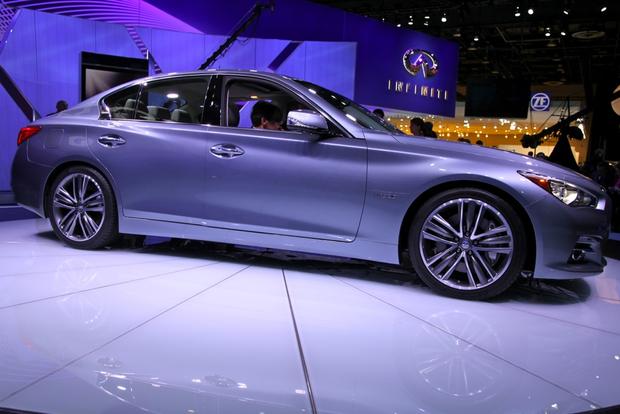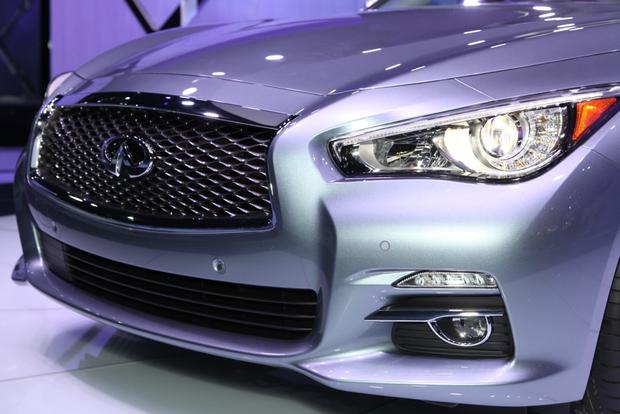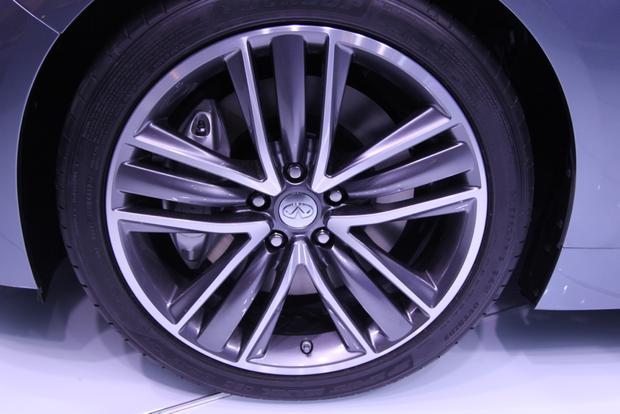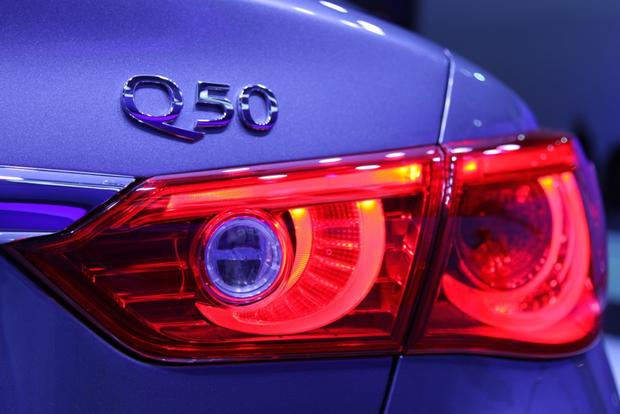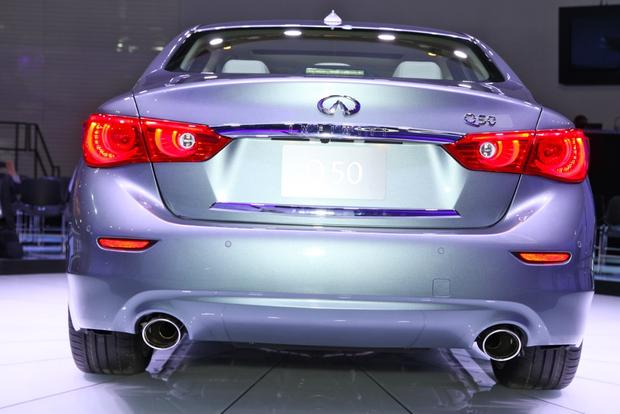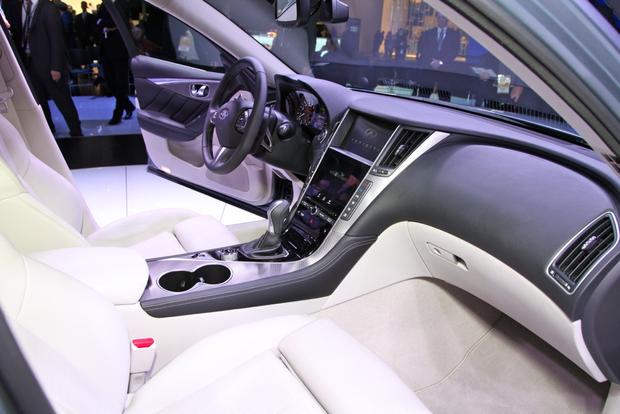 All-new 2014 Infiniti Q50 replaces the G37 sedan.
Features innovative Infiniti Direct Adaptive Steering and Active Lane Control.
There are two engine options: 3.7-liter V6 or hybrid.
The 2014 Infiniti Q50 makes its debut at this year's Detroit Auto Show. The all-new luxury sedan officially ushers in Infiniti's new Q-based naming strategy and replaces the G37 sedan in Infiniti's lineup. Aimed at a younger buyer, the Q50 will also feature several "firsts" for Infiniti including the new Infiniti Direct Adaptive Steering and Active Lane Control.
With a design heavily influenced by the Infiniti Essence Concept, the new Q50 establishes the future design direction of the brand. Its sleek look hints at the high-tech features inside and under the hood.
The Q50 will be offered with two engine options: a 3.7-liter V6 engine producing 328 horsepower and 269 lb-ft of torque, and the Infiniti Direct Response Hybrid model with a 3.5-liter V6, lithium-ion battery pack, and single electric motor with a net power output of 354 horsepower. Both drivetrain options will be paired to a 7-speed automatic transmission with available solid magnesium paddle shifters. Power is sent to either the rear wheels or through Infiniti's Intelligent All-Wheel Drive system.
Standard on all models is a new drive mode selector with five selectable drive modes, including; Snow; Eco; Standard; Sport; and Custom. The Custom setting will allow drivers to adjust engine, transmission, and up to four steering settings to their liking.
Perhaps most impressive are some of the Q50's high-tech features. Infiniti Direct Adaptive Steering replaces a standard mechanical steering system with an electronic unit that can better adjust steering input and tire angle. Infiniti also claims that the new steering system can transfer driver input to the wheels faster than a mechanical steering setup. The Active Lane Control system uses a front-mounted camera to monitor roadway lane markings. In tandem with Infiniti Direct Adaptive Steering, Active Lane Control seamlessly adjusts vehicle steering to ensure on-center lane driving, helping to keep the vehicle moving in a straight line.
Additionally, Infiniti will offer a Sport model with distinctive styling, more powerful brakes and a sport-tuned suspension. The 2014 Infiniti Q50 should arrive in dealers this summer.
What it means to you: Apart from the name change, Infiniti sticks with what it knows in its new flagship luxury sedan, but also includes some groundbreaking steering and safety technologies.
See all Detroit Auto Show news
What do you think of the Infiniti Q50? How about Infiniti's new model names? Share your thoughts in the comments below.