RESEARCH DETROIT AUTO SHOW BY YEAR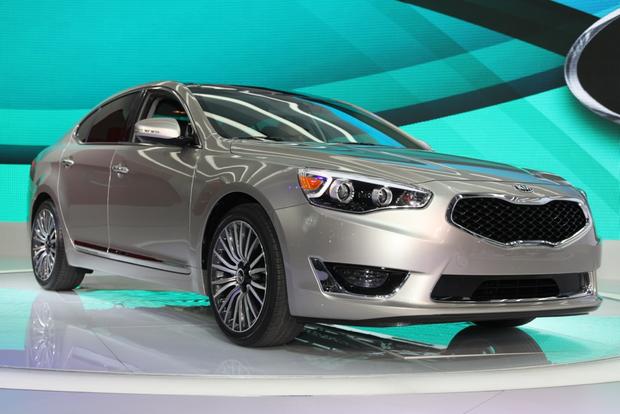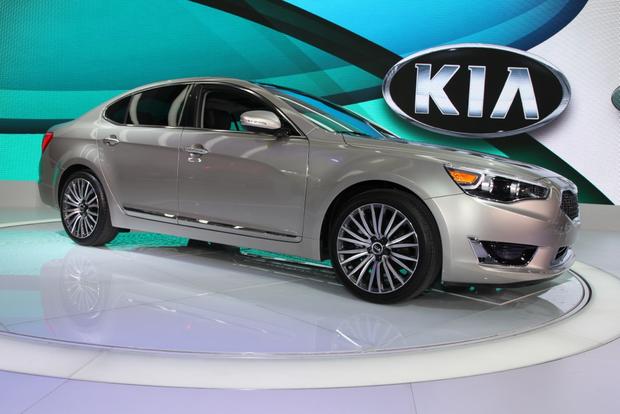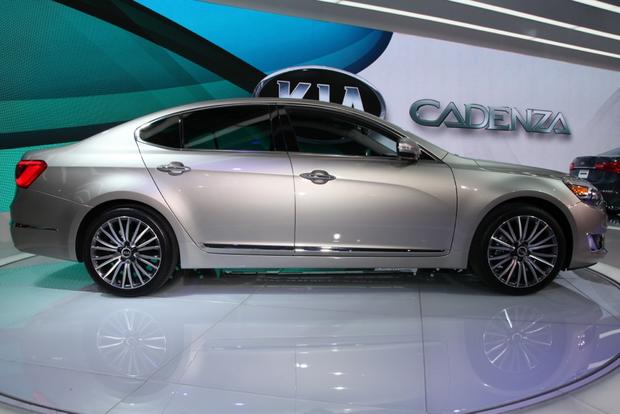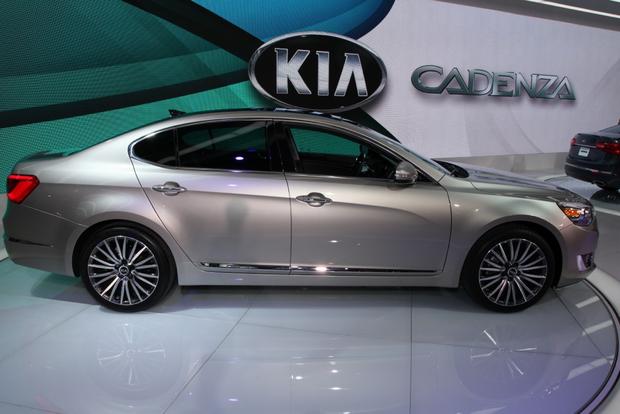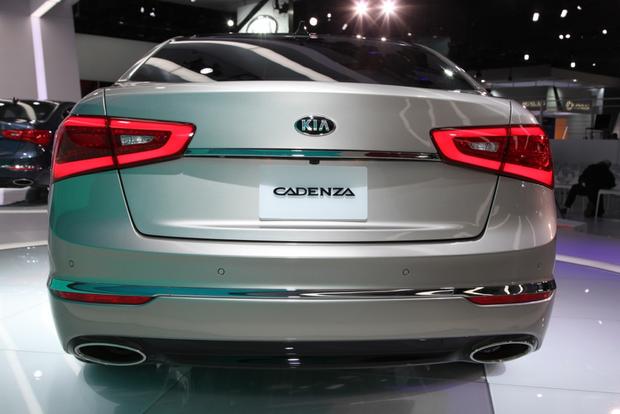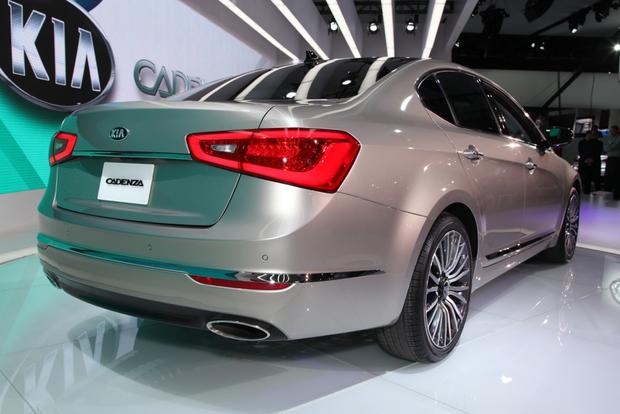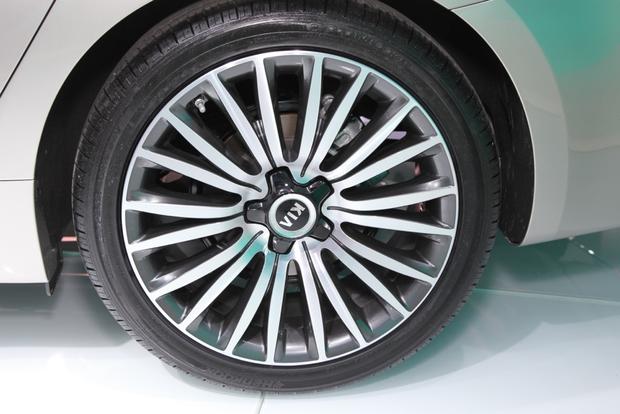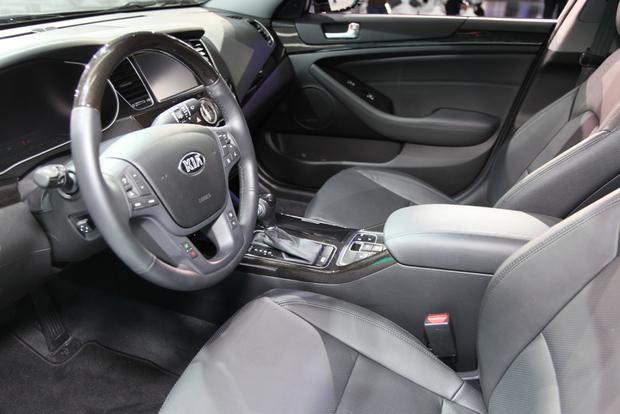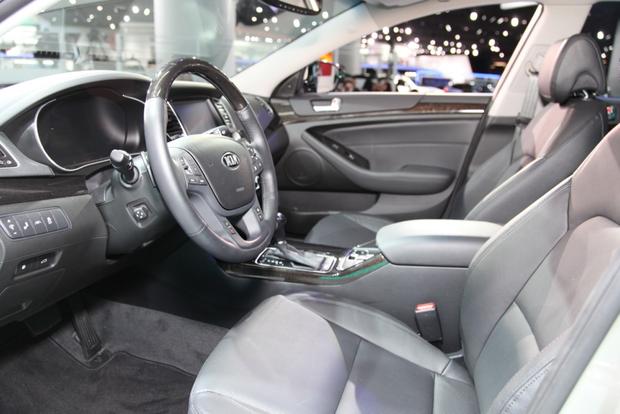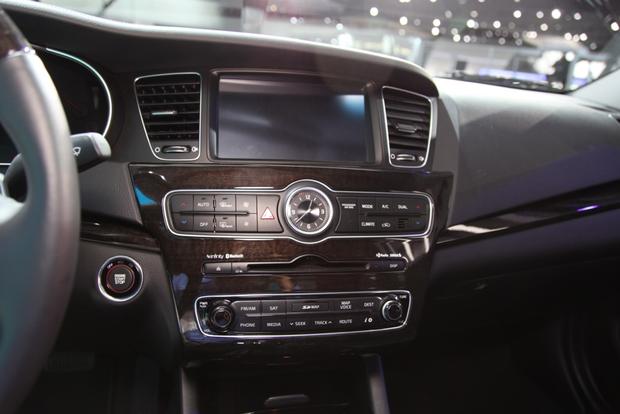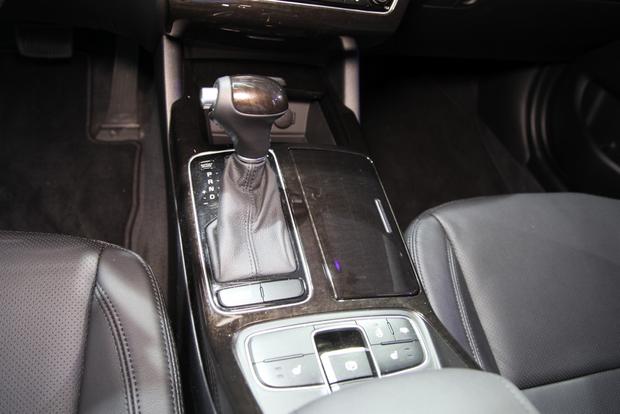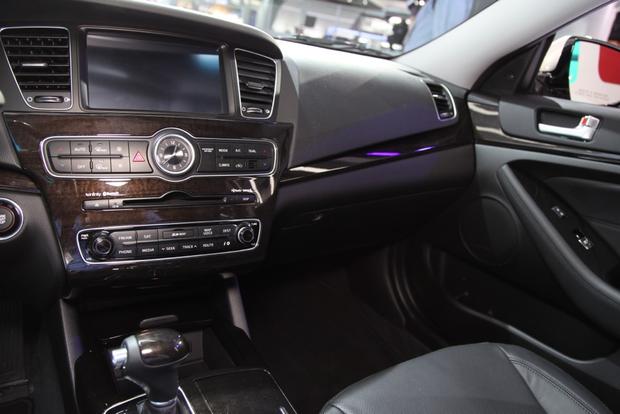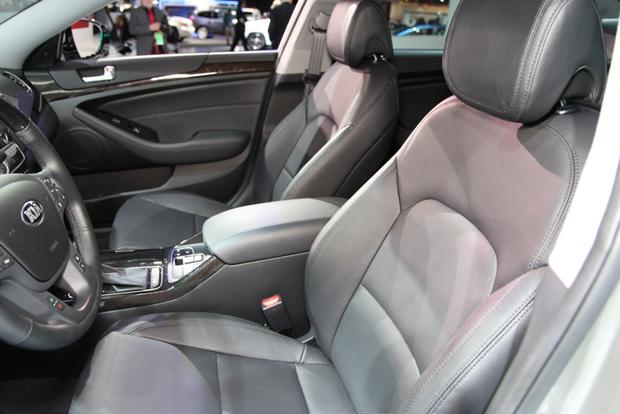 Based on the Hyundai Azera, the 2014 Cadenza sedan takes Kia to the brink of the luxury segment.
Power comes from Hyundai's 3.3-liter V6, rated here at 293 horsepower.
The Cadenza's relatively restrained styling is aimed at an older, more affluent buyer.
Here's what we're pondering today at the 2013 Detroit Auto Show:
Is America ready for a $35,000-plus Kia?
Although pricing for the all-new 2014 Kia Cadenza sedan hasn't been announced, it's a safe bet that Kia's new flagship will be priced similarly to the Hyundai Azera sedan on which it's based. And if you load up a 2013 Azera with options, it comes in at over $37,000.
You do the math.
But here's the thing: skeptics have been raising this objection to every new Kia product for the past five years. Every time, Kia has proven them wrong. Most notably, the midsize Optima has been a smash hit, swiping market share from Japanese stalwarts and moonlighting as NBA star Blake Griffin's personal ride in Kia commercials.
So there's good reason to assume that the 2014 Cadenza will be Kia's latest success story, and a glance at the product sheet supports this assumption. The Cadenza will feature the Azera's 3.3-liter V6, which cranks out a healthy 293 horsepower. The sole trim level offers standard features like an 8-inch touch-screen, UVO voice-command functionality, and a 550-watt Infinity audio system. Leather upholstery, Bluetooth, and dual-zone automatic climate control are also standard, as is keyless entry with push-button ignition.
And that's just for starters. The two available option groups add real luxuries like adaptive cruise control, xenon headlamps, a full-length panoramic sunroof, Nappa leather trim, and a 7-inch TFT LCD instrument cluster. With features like these, the Cadenza might even steal some sales from entry-level luxury cars like the Lexus ES350.
The view from outside is somewhat less exciting, as the Cadenza's sheet metal has been toned down relative to that of the aggressively sporty Optima. But we suspect that's precisely the point. Whereas Optima buyers are often younger and more style-conscious, the Cadenza is aimed at older, more affluent buyers who might prefer to blend in with the crowd.
As usual, we'll reserve judgment till we've had a chance to drive Kia's latest, but the Korean upstart appears to have another hit on its hands. Look for the Cadenza at your local Kia dealer in the second quarter of 2013.
What it means to you
If you're shopping for a large, luxurious sedan in the $30,000-$40,000 price range, the 2014 Kia Cadenza is shaping up to be a must-drive.
See all Detroit Auto Show news.
What do you think about the Kia Cadenza? Let us know in the comments below.