RESEARCH NEW YORK AUTO SHOW BY YEAR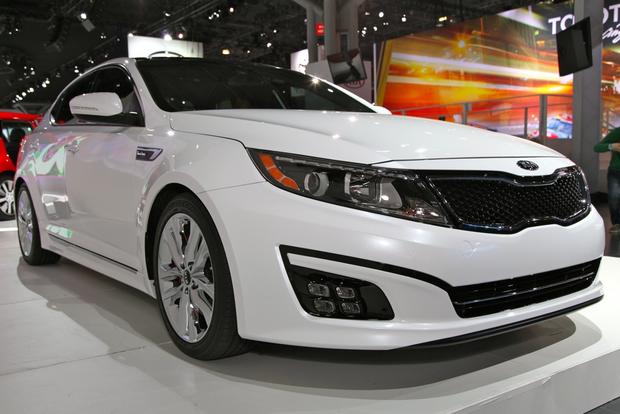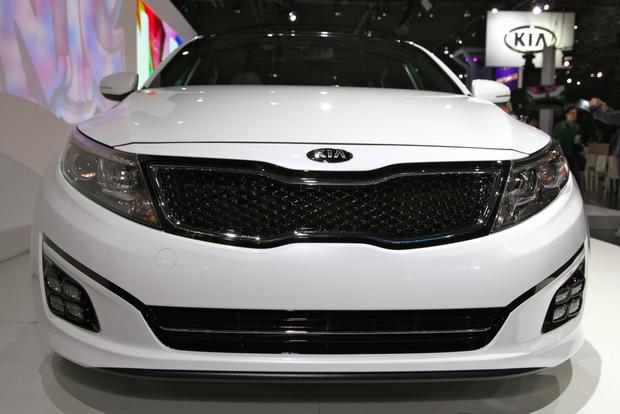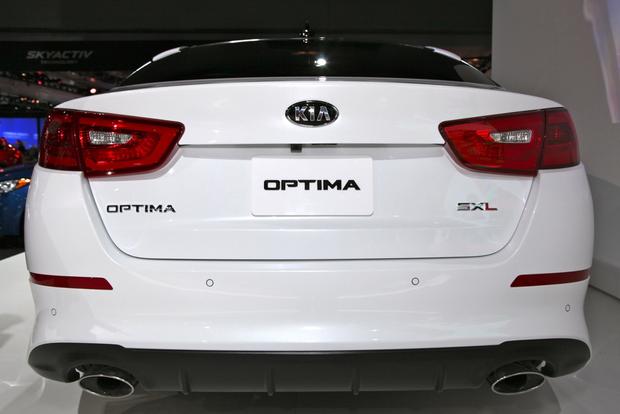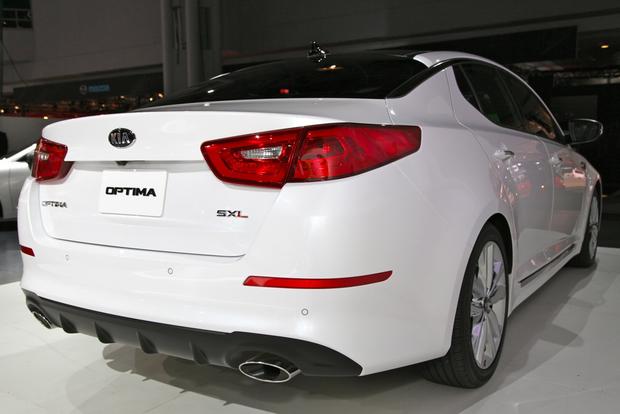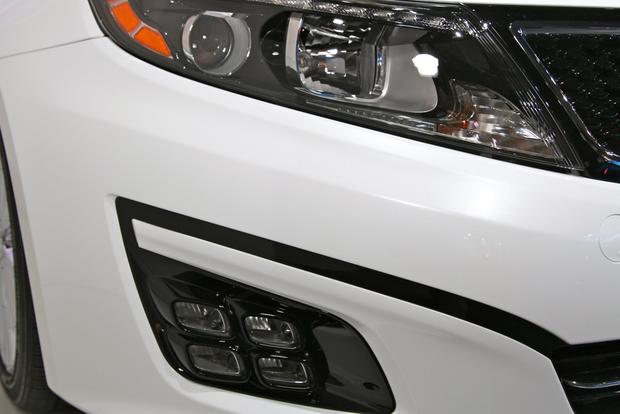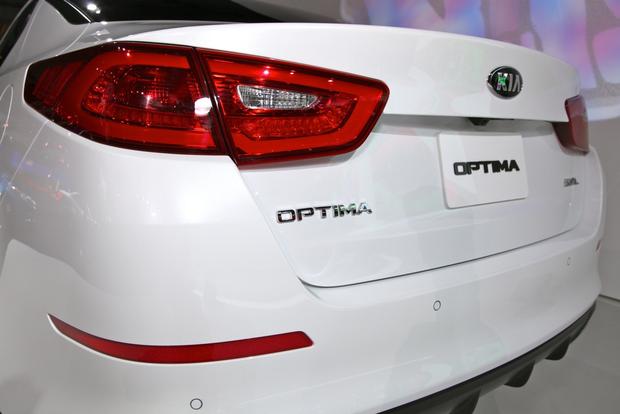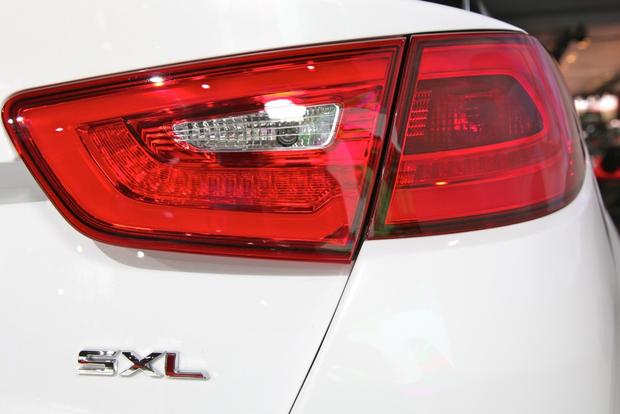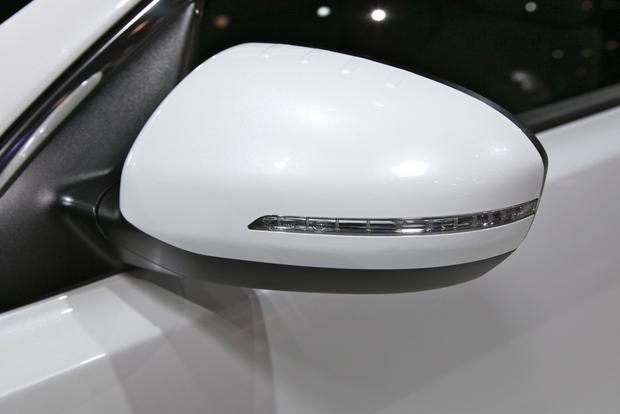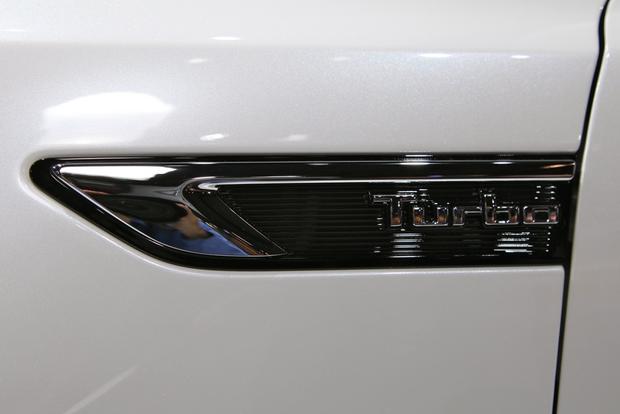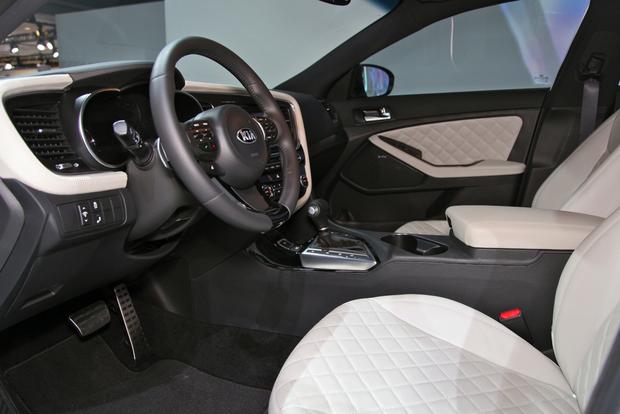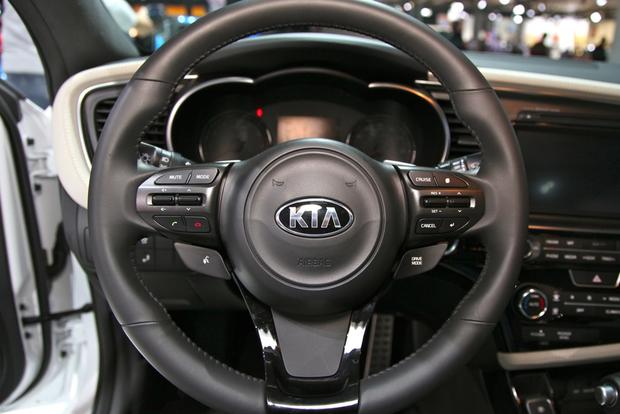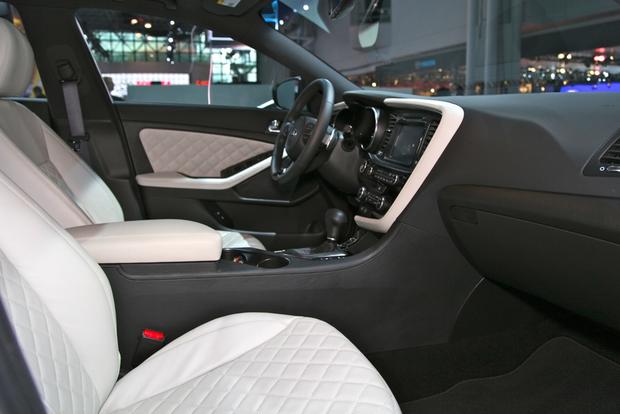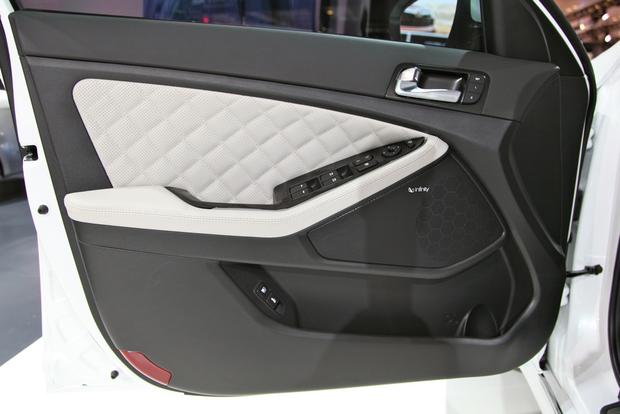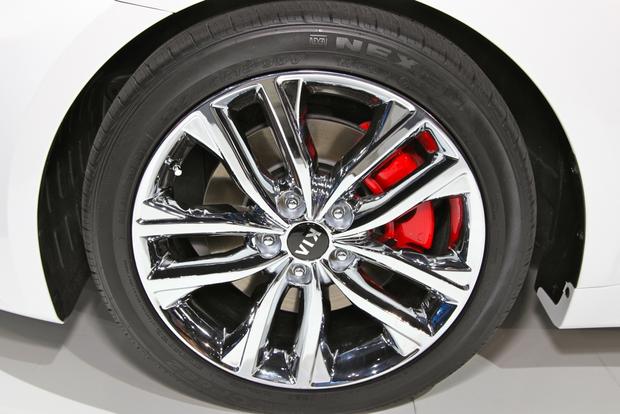 What is it?
The 2014 Kia Optima -- a mildly updated version of Kia's sleek midsize family sedan -- bows at the 2013 New York Auto Show with revised front and rear styling, as well as a new 4.3-inch driver information display and an available 8-inch touchscreen infotainment system.
Not to be outdone by the all-new Kia Cadenza premium large sedan introduced earlier this year, the Optima also offers an updated top-of-the-line trim level, SX Limited, that includes niceties like 18-inch chrome wheels, LED fog lights, and Nappa leather upholstery. Additionally, both SX and SX Limited trims now come standard with an exclusive Drive Mode Select system that tailors transmission shift points and steering effort to your individual driving style.
How much?
Pricing will be announced closer to the 2014 Optima's launch. We expect minimal, if any, changes except for the new SX Limited, which should slot in somewhere above the 2013 Optima SX with the Limited package ($34,500).
When can you get it?
We expect the updated 2014 Kia Optima to arrive in dealerships by early fall.
Add it to your shopping list because...
With its stylish looks and excellent optional turbocharged engine, the Optima has been one of our favorite midsize sedans since its debut a few years ago -- and it's only getting better with age. The 2014 Optima is a case in point: its revised front and rear end styling with LED accent lights enhance the already cutting-edge design, while its interior upgrades add a little upscale flair.
We particularly like the 8-inch touchscreen infotainment system, which bundles a navigation system with UVO voice-recognition software, Pandora Internet radio, SiriusXM satellite radio and real-time traffic, among many other features. Moreover, the SX Limited's Nappa leather trim gives the Optima a truly luxurious feel, while the Drive Mode Select system (only on the SX and SX Limited) provides the kind of advanced control over transmission and steering calibration that one typically finds in luxury cars.
Other cars to consider:
Honda Accord: The recently redesigned Accord more or less matches the Optima's sportiness, and it offers plenty of cabin technology and a powerful V6 engine.
Mazda MAZDA6: Keep an eye on the redesigned 2014 MAZDA6, which has the kind of style and athleticism that could keep Kia engineers up at night.
Volkswagen CC: The CC may trump even the fashion-forward Optima in the styling department, and we like its confident European driving character.
Used BMW 3 Series: The previous-generation 3-Series is an all-time favorite for sporty handling, and you can easily find a certified pre-owned one for less than a new Optima SX.
Used Lexus GS: Another previous-generation car, the Lexus GS has a long, slinky body that reminds us of the Optima, and it provides more luxury and engaging rear-wheel-drive dynamics. You might even find a V8-powered GS 460 if you look hard enough.
What do you think of the updated Kia Optima? Share your thoughts below.