RESEARCH NEW YORK AUTO SHOW BY YEAR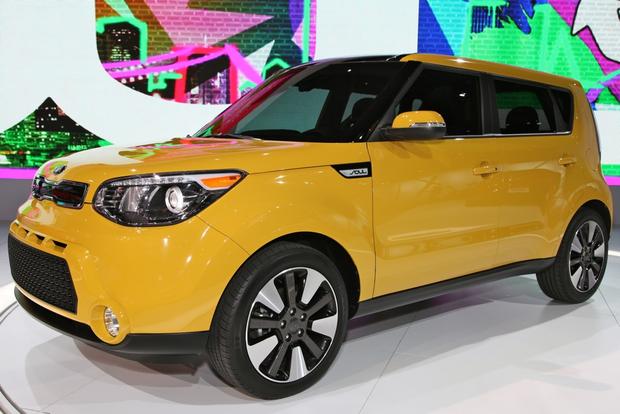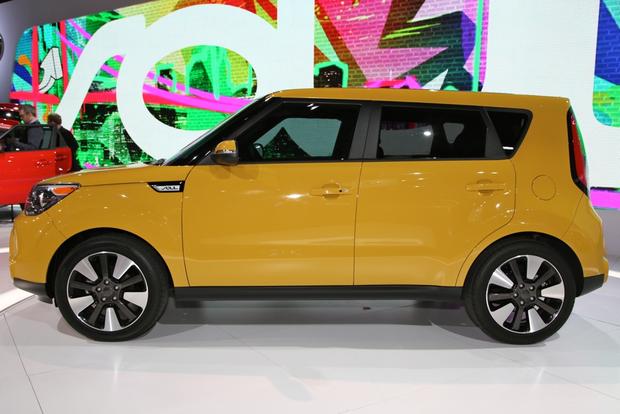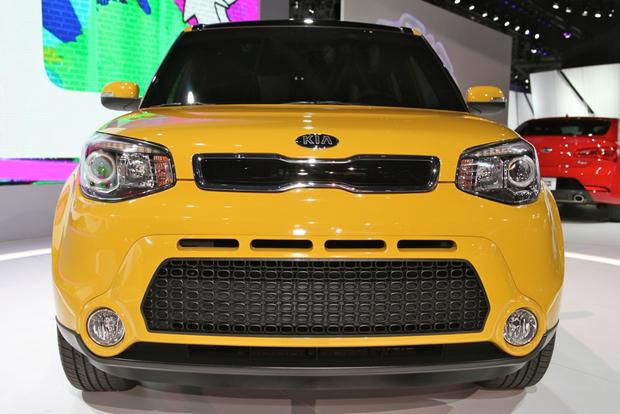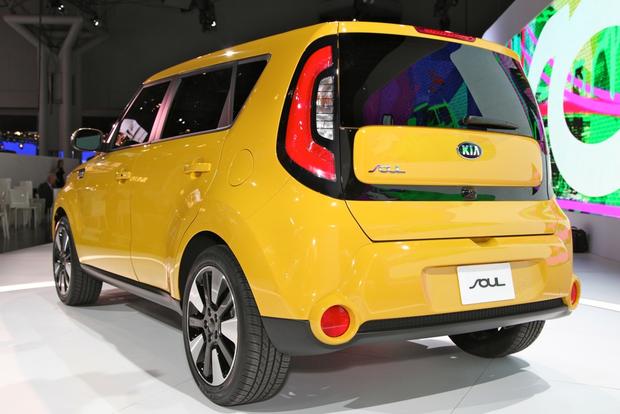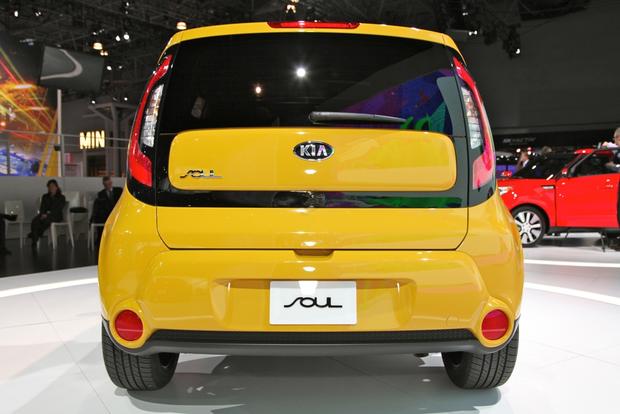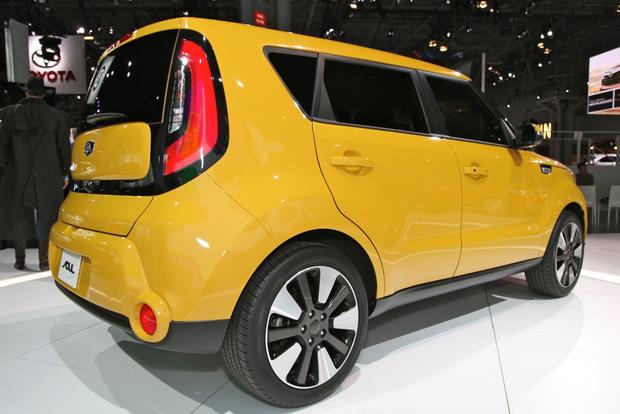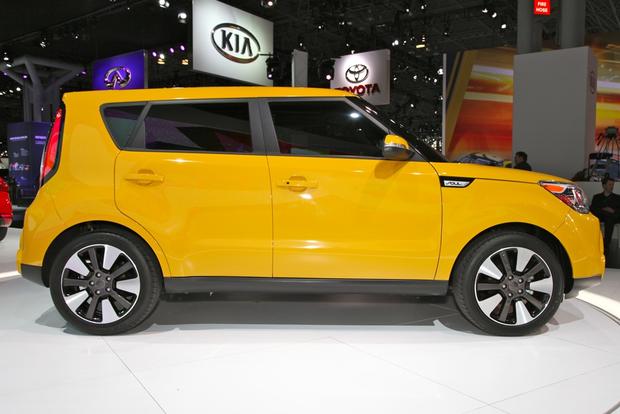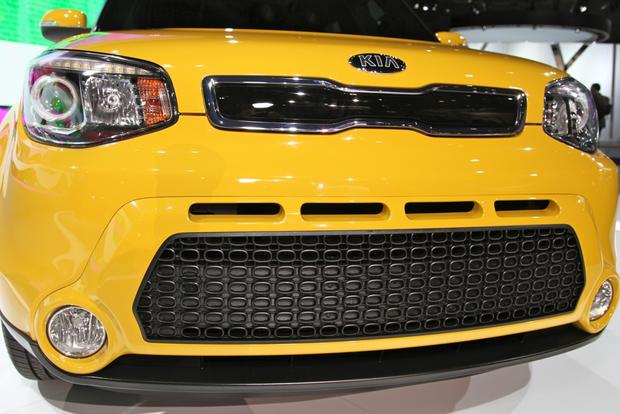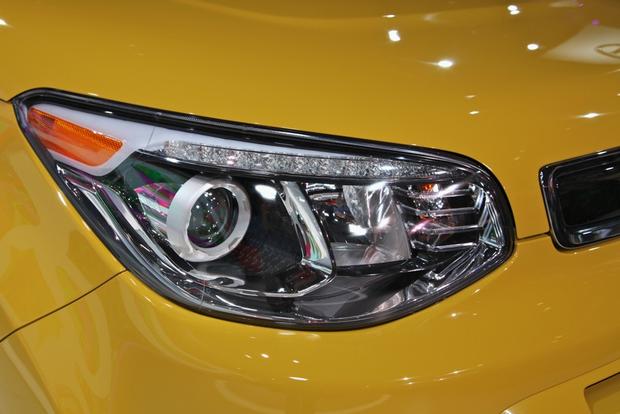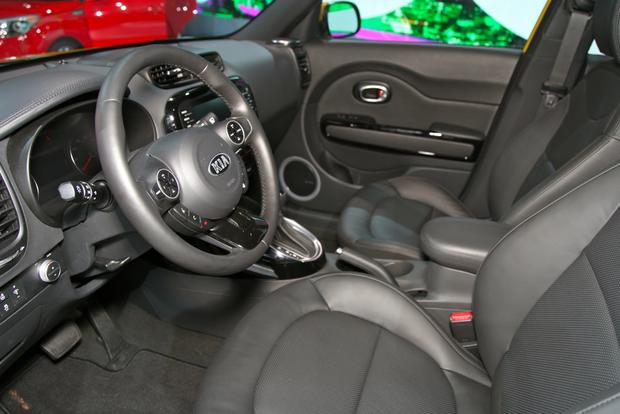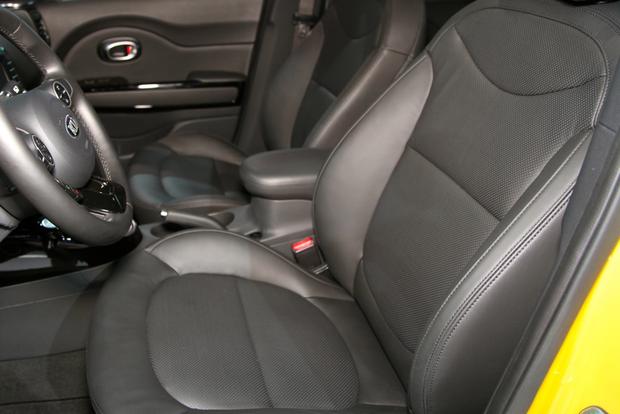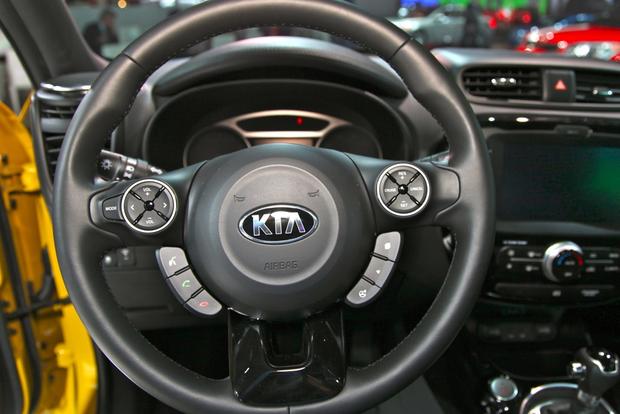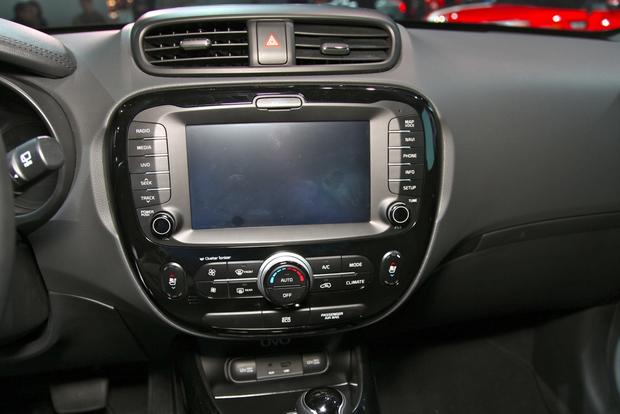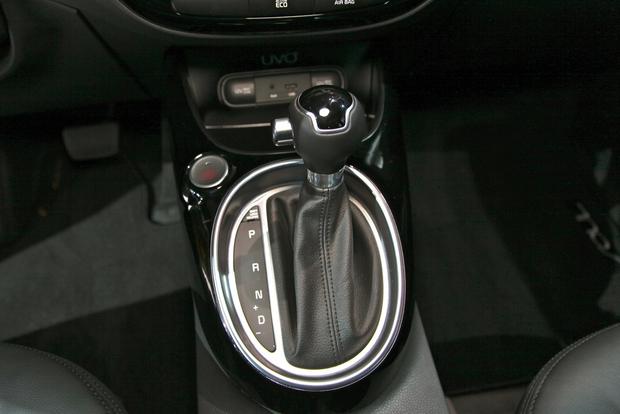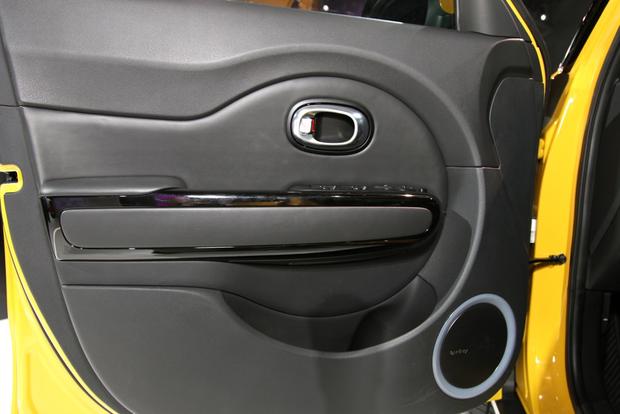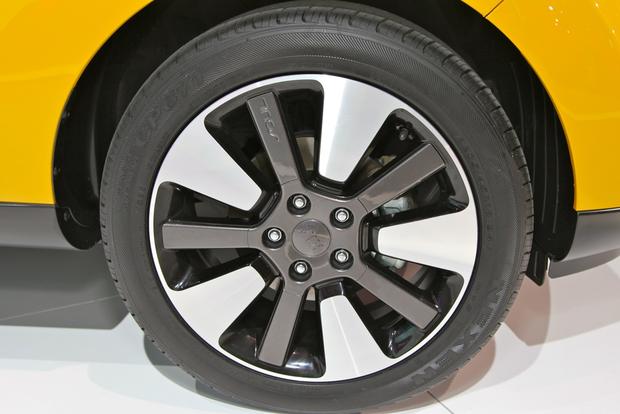 What is it?
The redesigned 2014 Kia Soul is the latest version of Kia's superfly 4-door hatchback. It adds some extra funk to its formula by incorporating styling elements from the dynamic Track'ster concept car. It also features a new chassis that's longer, wider and stiffer, as well as a pair of modern 4-cylinder engines with direct injection. Additionally, the interior has been revamped, boasting improved materials quality and attractive technology offerings.
How much?
Pricing for the 2014 Soul will be announced closer to its launch later this year. We predict only modest increases from the current model's $15,000-$21,000 price range.
When you can get it:
We expect the 2014 Kia Soul to arrive in Kia showrooms by this fall.
Add it to your shopping list because:
The 2014 Soul carries on the Soul's tradition of unique style while adding real improvements in just about every other area. Far more than just a design exercise, the new Soul is a well-rounded car that should fit a variety of lifestyles.
There's a lot to be said for Kia's latest runabout. The redesigned Soul's stretched and stiffened chassis yields a roomier, quieter cabin while retaining the car's trademark maneuverability. Under the hood, you get either a 1.6-liter or 2.0-liter 4-cylinder engine, each with direct injection for enhanced fuel economy and responsiveness. Unlike some economy cars, the Soul comes with a 6-speed transmission no matter which model you choose.
But the biggest improvements are inside, where the outgoing Soul's cheaper-feeling materials and dashboard have been replaced by higher-quality furnishings and a sharp-looking control layout inspired by the Track'ster's circle-centric theme. Aesthetic highlights include a round shift knob and a sporty push-button starter. The extensive technology list is headlined by an available 8-inch touchscreen that incorporates UVO voice-recognition software, Pandora Internet radio and even on-screen quick guide videos, among many other features.
Other cars to consider:
FIAT 500L: The 4-door 500L gives the 2014 Kia Soul's funk quotient a run for its money, and it also comes with a spunky turbocharged engine.
Honda Fit: The reliably competent Fit continues to impress with its incredibly versatile interior and entertaining handling.
Scion xB: The endearingly boxy xB intrigues with its punchy 2.4-liter engine and nearly midsize interior.
Used MINI Cooper Countryman: For a more premium experience, consider a certified pre-owned Countryman. You'll get ample space for four adults along with MINI's sky-high fun factor and inimitable style.
Used Volkswagen GTI: This one may seem like it's out of left field, but a certified pre-owned GTI can be had for the price of a new high-end Soul, and the GTI would deliver comparable practicality in a sophisticated, high-performance European package.
See all New York Auto Show news.
Like the funky look of the updated Kia Soul? Tell us in the comments below.