RESEARCH DETROIT AUTO SHOW BY YEAR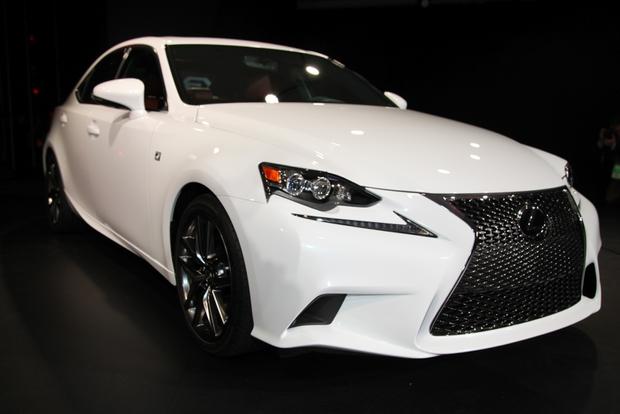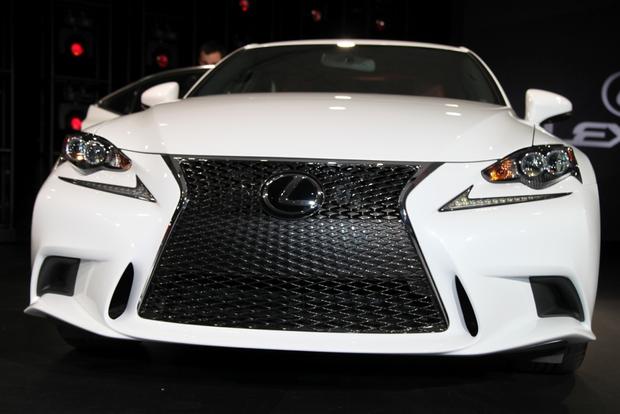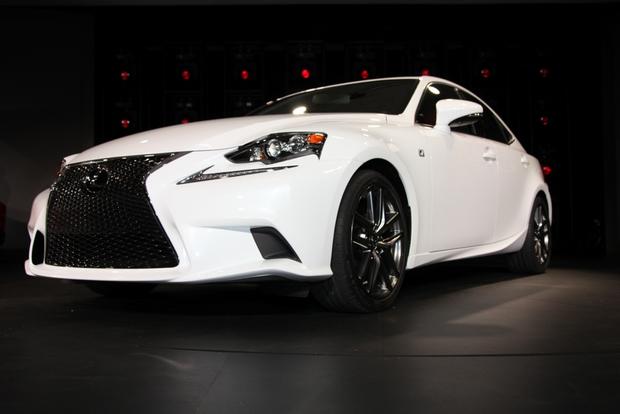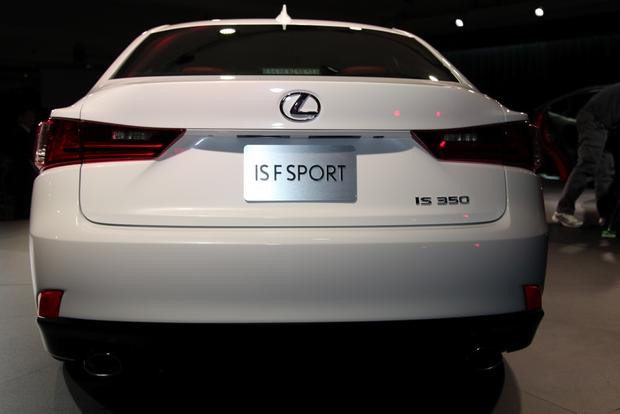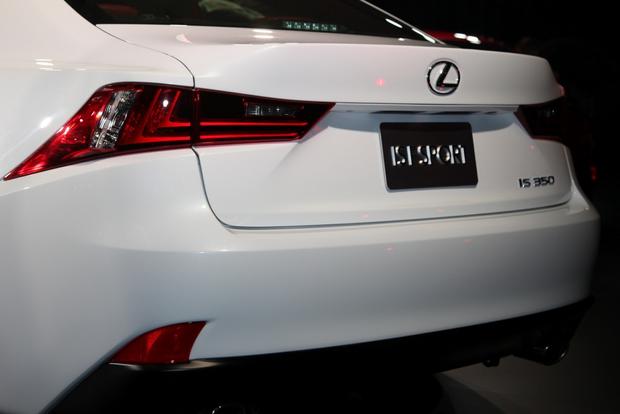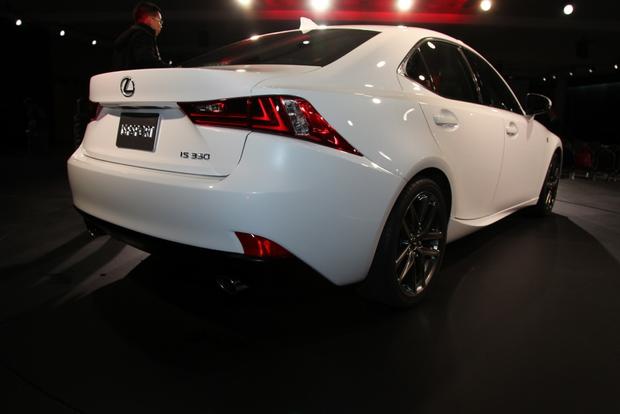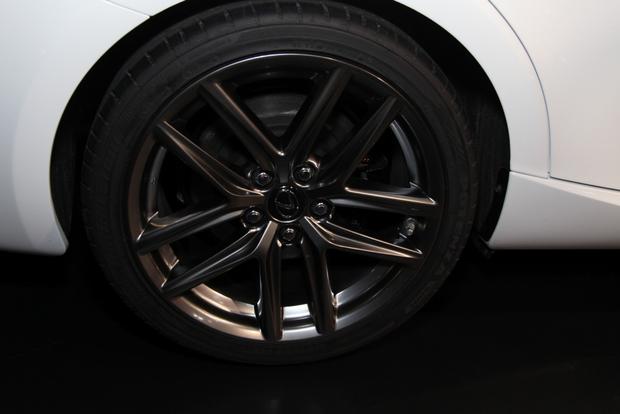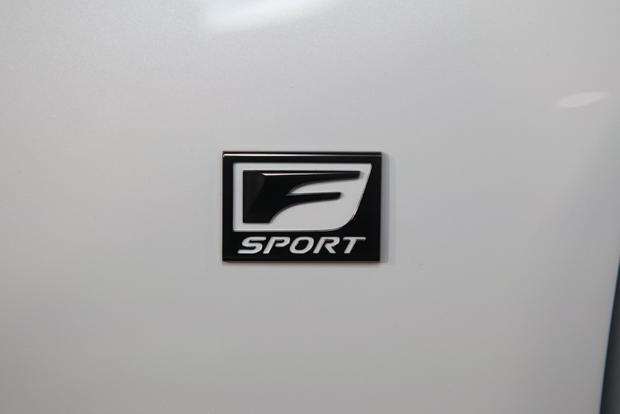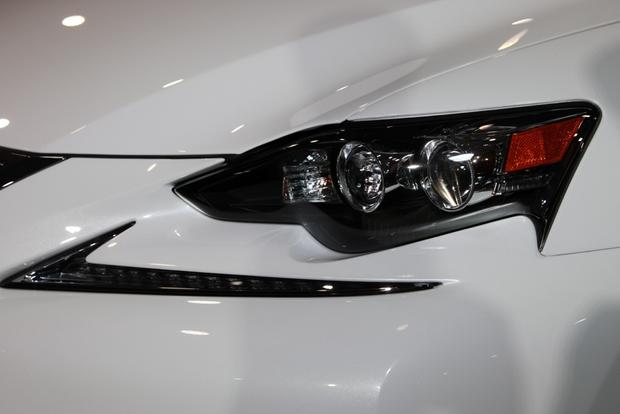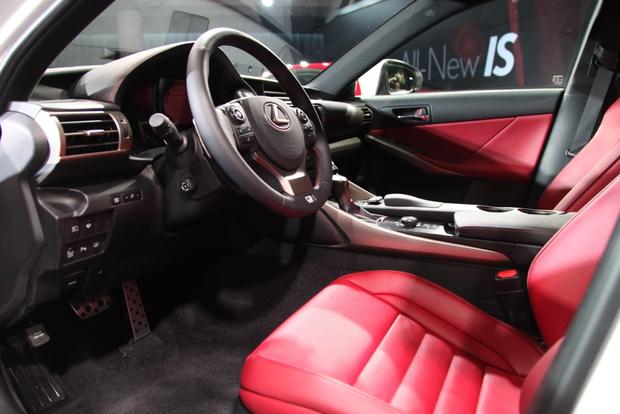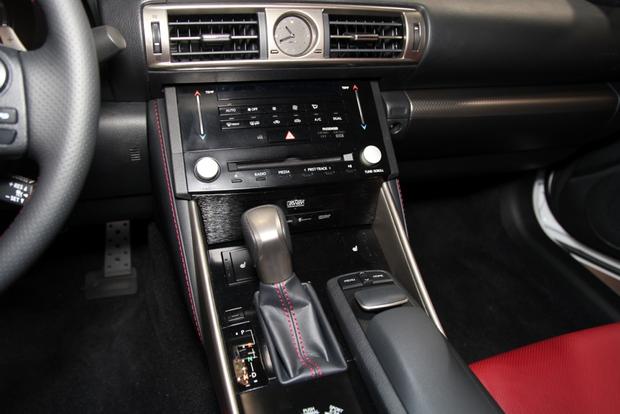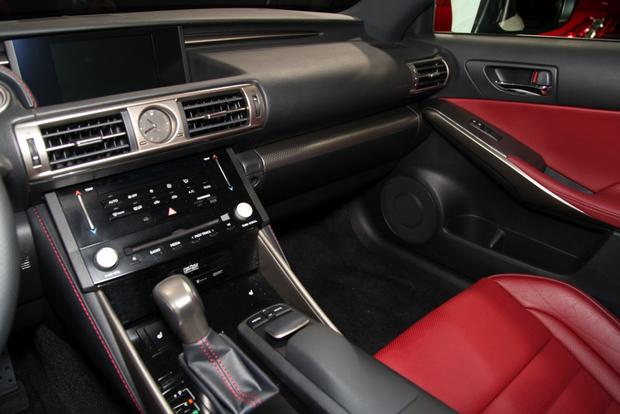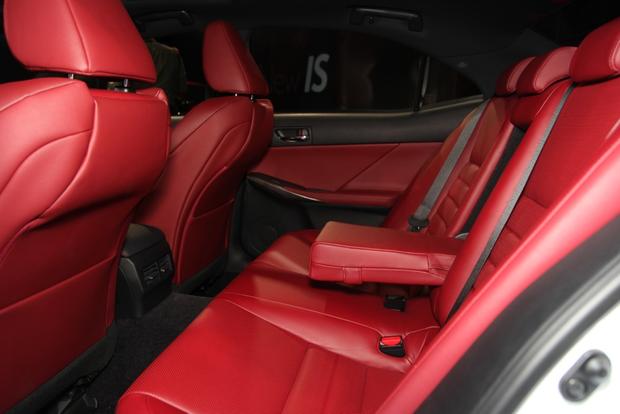 New IS offers spindle grille, sharp lines
Interior is radically different from today's model
Engines carry over; hybrid won't come to US
The 2014 Lexus IS sports sedan has arrived in Detroit. Aimed squarely at new models from several other top luxury brands, the latest IS offers new styling, an overhauled interior and other major changes to stay competitive among a daunting group of rivals.
On the outside, the new IS makes a radical departure from today's model. Up front is Lexus's new "spindle" grille, which gives the car a more distinct look than the outgoing model. That look is aided by sharp new L-shaped LED light strips, which are separate from the sedan's headlights. Other major exterior updates include door sills that twist ahead of the sedan's rear wheels, pointed LED lights in back, and sculpted lines on nearly all surfaces.
But the IS's exterior overhaul hardly compares to its interior redo. The last model's comfortable - if dull - cabin has been totally transformed in the 2014 IS, taking many cues from Lexus's LFA supercar. That means the traditional gauges are gone, replaced by an electronic tachometer with a digital speed readout. The thick center stack adds aluminum trim and sharper edges. And the new IS ditches last year's touchscreen navigation system for what Lexus calls Remote Touch-controlled Navigation. That means the new system is positioned higher on the dashboard and controlled by a dial mounted next to the shifter.
Lexus says the US-bound IS will offer two engines, both carried over from today's model. A base-level IS 250 will use a 2.5-liter V6, while a 3.5-liter V6 will power the sporty IS 350. Both models will offer an "F Sport" package, which the automaker showed in Detroit. That version boasts performance-themed interior and exterior revisions along with suspension and steering that's tuned to improve handling.
Beyond the IS 250 and IS 350, Lexus says a hybrid IS 300h will also be available in other markets like Europe and Japan. The brand didn't announce why the gas-electric model won't make it stateside, nor did it comment on the future of the high-performance IS-F model or today's hardtop convertible variant.
Lexus has not yet announced pricing for the 2014 IS, which is scheduled to go on sale in mid-2013. We don't expect much of an increase from today's figures, which start around $34,500 for an IS 250 and $41,000 for an IS 350.