RESEARCH DETROIT AUTO SHOW BY YEAR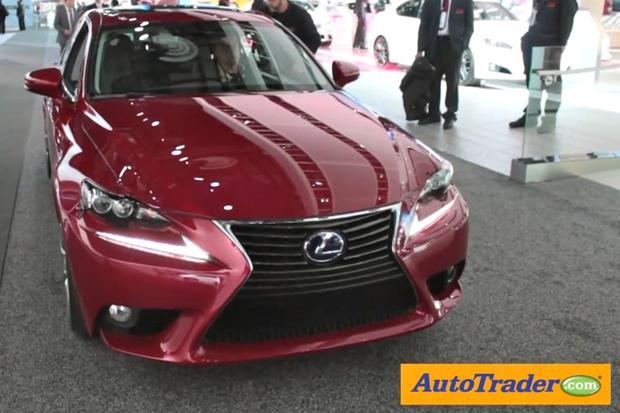 If you're looking for an environmentally responsible luxury/performance sedan with attention-getting styling, Lexus unveiled their latest entry at the Detroit Auto Show.
The Lexus IS lineup for 2014 got its public introduction and a hybrid 300h marks Toyota's latest attempt at successfully combining a sporty, responsive sedan with hybrid technology. The 3900-pound 300h dishes up 240-horsepower which can launch it from 0-60 in 7-seconds. It sends power through a CVT gearbox and we're hoping Lexus plans to bring it to the US--which is still under consideration.
See all Detroit Auto Show news.
What do you think about the 2014 Lexus IS? Let us know in the comments below.