RESEARCH LA AUTO SHOW BY YEAR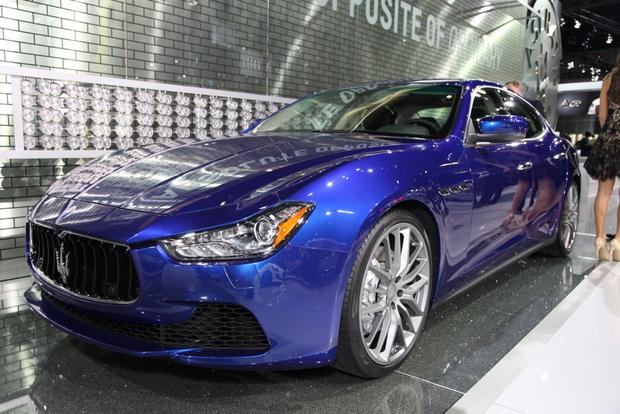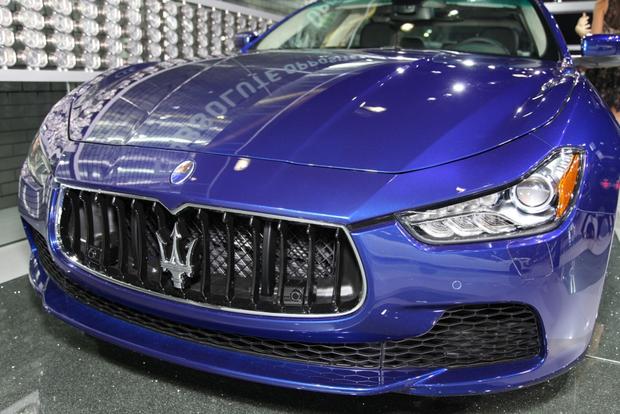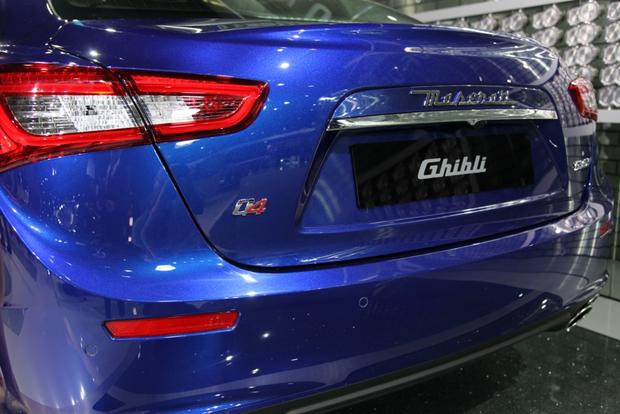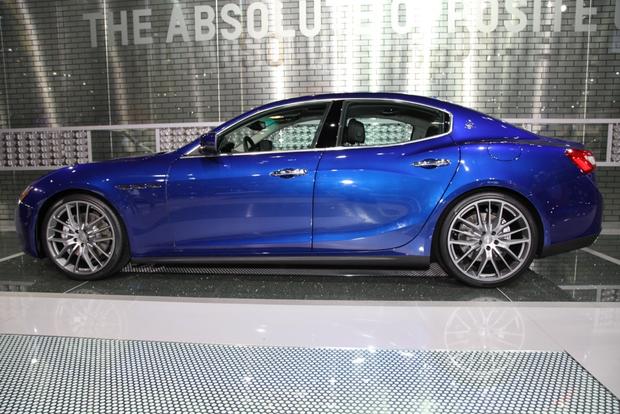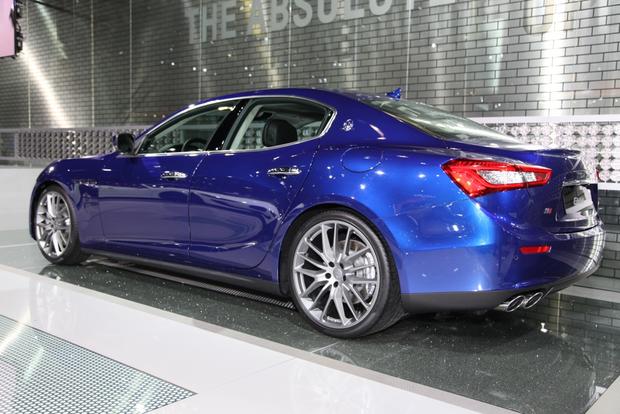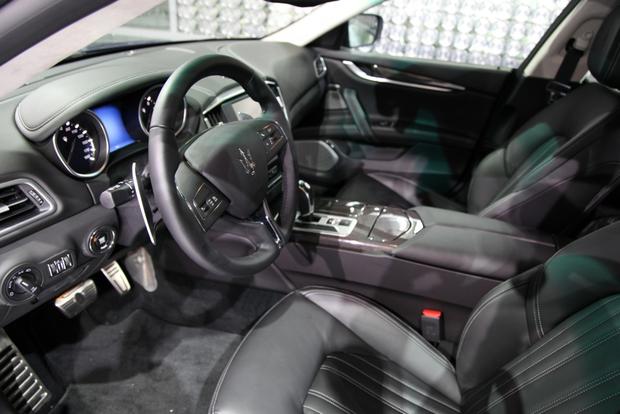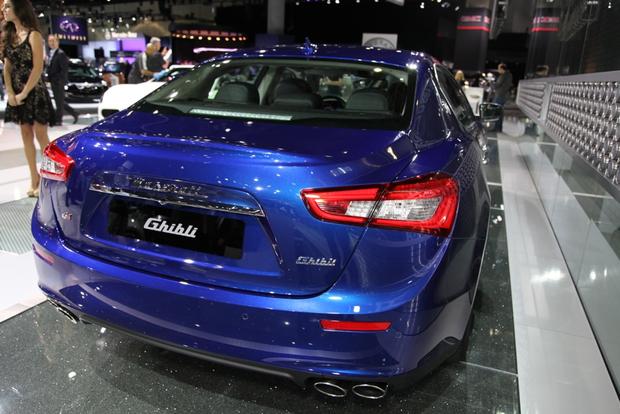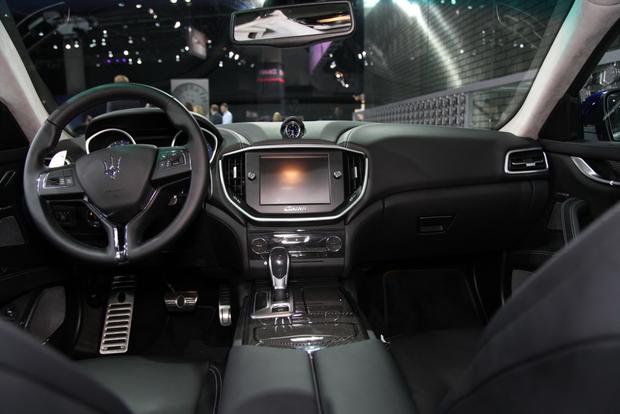 What Is It?
Yes, the 2014 Maserati Ghibli has an unusual name. Ghibli is the Arabic word for a Saharan wind. It has also been the name of earlier Maserati 2-door models. This new one is a sedan. And yes, Maserati already has a 4-door car -- that is what Quattroporte means, after all. But while the QP is big -- roughly BMW 7 Series size -- the Ghibli is one notch smaller.

The Ghibli is based on a new platform that will eventually provide the foundation for other vehicles with the Chrysler/FIAT setup, such as a new Chrysler 300 and an Alfa Romeo sedan -- assuming Alfa Romeo does some day return to the U.S.

American buyers can choose between rear-wheel drive or all-wheel drive, and two twin-turbocharged 3.0-liter V6 engines -- one producing 345 horsepower and 369 lb-ft of torque, the other making 404 hp and 406 lb-ft in the range-topping Ghibli S Q4. Both engines are designed and built by Ferrari. Each version is linked to an 8-speed automatic transmission.

Design-wise, the Ghibli goes for a more coupelike profile. Although the roofline eases smoothly down to the trunk lid, there's still room for adults in the rear seats. This sleek design, however, means that buyers who might have been considering the less boxy versions of premium executive sedans could well have their heads turned by the Ghibli, which makes its North American debut at the 2013 LA Auto Show.
Being a luxury car, there are plenty of high-end options, such as a 15-speaker Bowers & Wilkins audio system with surround sound. Wheel size options range from 18 to 21 inches.
Incidentally, 2014 marks Maserati's 100-year anniversary. The Ghibli is a fitting car to do it with.
How Much?
Starting at $65,600 for the rear-wheel-drive version, $75,700 for the all-wheel-drive version.
When Can You Get It?
Now
Add It to Your Shopping List Because...
As wonderful as the usual German suspects are, they're also just that: usual. The 2014 Maserati Ghibli probably won't sell in big numbers and will therefore always be something special.
Other Cars to Consider
2014 A7 3.0T -- At this level, every car will have great technology, engines and handling. It all comes down to personal taste. And some people love an Audi. An A6 is fine, but there's more of a sense of occasion with an A7.
2014 BMW 6 Series Gran Coupe -- Following a 2012 debut in Geneva, this still feels novel. It also comes with rear-wheel drive or all-wheel drive.
2014 Jaguar XF -- Like the Ghibli, this is a credible alternative to the Autobahn blasters. It comes with a plush cabin, a supercharged V6 and the option of all-wheel drive.
2014 Mercedes-Benz CLS550-- Now in its second generation, the CLS comes across as bolder in its styling. The engine kicks out 402 hp, but more than that, there's a kind of depth to the engineering that only comes from a company being around and staying at the top of its game for so long.
Used Maserati Quattroporte -- If a heady blend of the comfortable and the exotic is being sought, why not get a QP? It's been around for some time, but still looks striking. Sounds pretty awesome, too. A 2011 S in excellent condition is valued at $66,135.
Used Mercedes-Benz CLS63 AMG -- Stylish and wickedly fast. Comes with all-wheel drive and 518 hp. A 2012 model in excellent condition will go for $74,940.