RESEARCH PARIS AUTO SHOW BY YEAR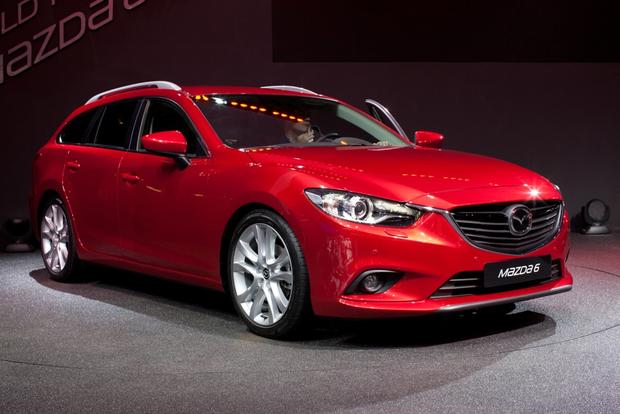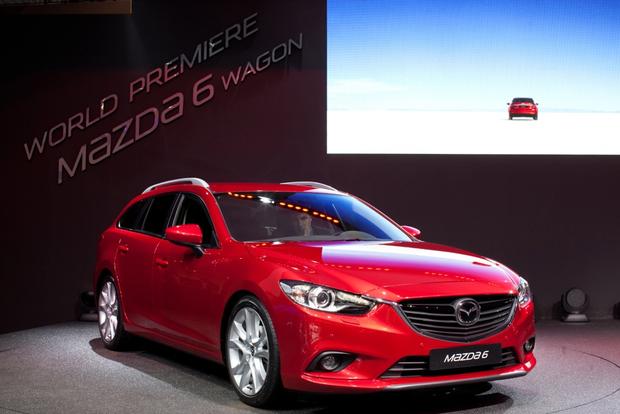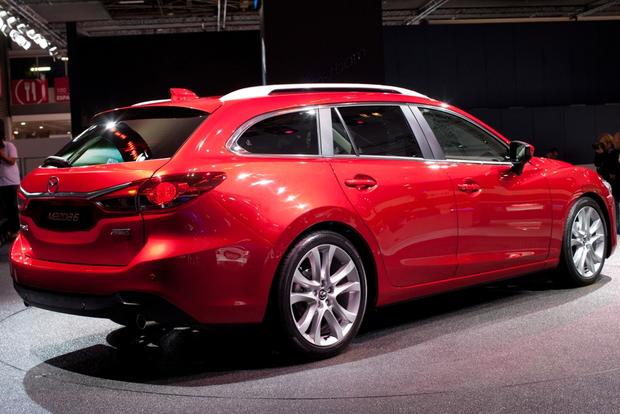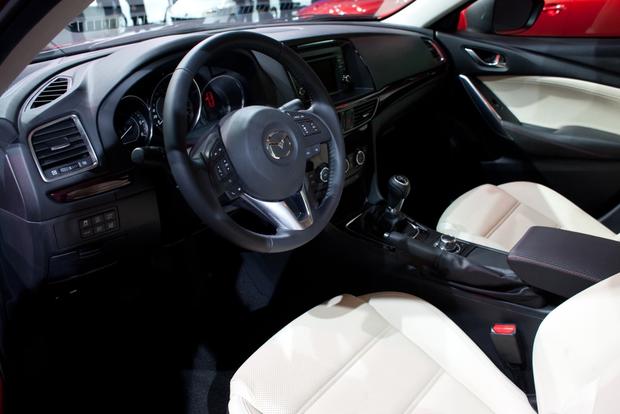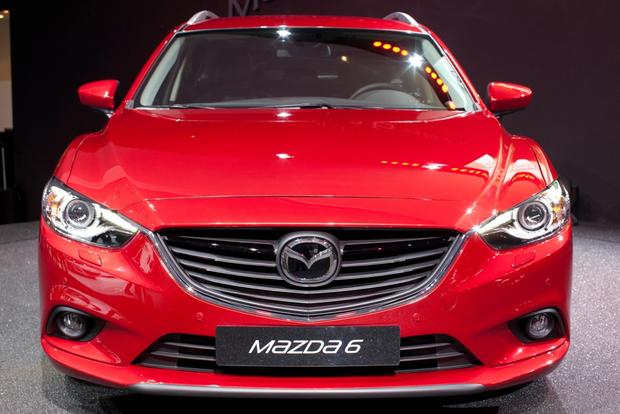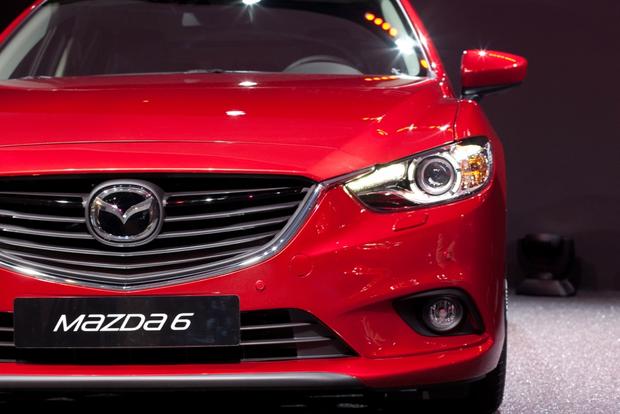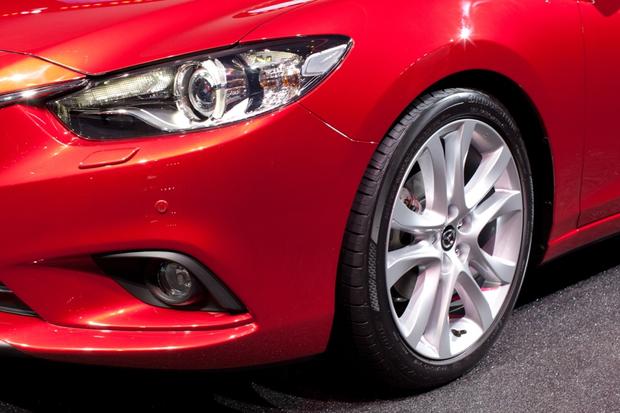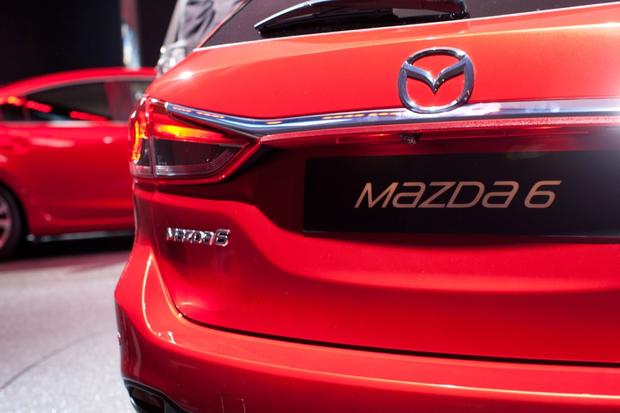 The mid-size sedan category just got more interesting.
This model is US-bound in early 2013.
Could there be a diesel in the mix?


Don't look at the back of the 2014 Mazda6 wagon. Not that it's proving a dud with visitors to the 2012 Paris Auto Show, but it's the lines from the C-pillar forward that will interest prospective American buyers the most. Those bold yet sweet lines and proportions give us the best idea yet of how the next Mazda6 midsize sedan will look when it comes stateside in early 2013.

The outgoing (second-generation) US-spec model was slightly bigger than those sold in the rest of the world, but that might not be the case this time around. The new car will be built solely in Japan and is 2.2 inches shorter, although its wheelbase is 1.6 in longer, which helps with passenger space.

The body has an extremely advantageous drag coefficient of 0.26 (the 2012 Toyota Prius, one of the most aerodynamically efficient cars on the market, runs to 0.25) and is around 30 percent stiffer, but lighter than generation two. Educated guessers expect a 2.0-liter 4-cylinder engine and a 2.5-liter four making 189 horsepower and 189 lb-ft of torque. Don't be completely surprised if there's a diesel option; Mazda's Skyactiv-D 2.2-liter engine is extremely clean. Safety features such as blind spot monitoring, lane departure warning and LED headlights are also anticipated.

The reason not to look beyond the new Mazda6's rear door handles? The wagon version will not be imported, because Americans generally don't like wagons when there's an SUV or crossover to be had instead.

What this means to you: The new Mazda6 should make a pleasant alternative to the usual Honda Accord/Toyota Camry midsize sedan choices.