RESEARCH LA AUTO SHOW BY YEAR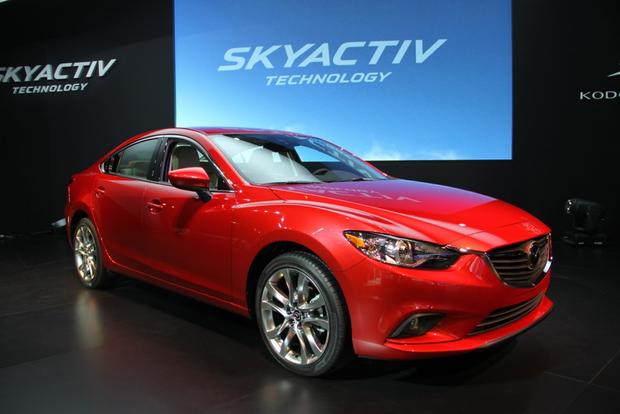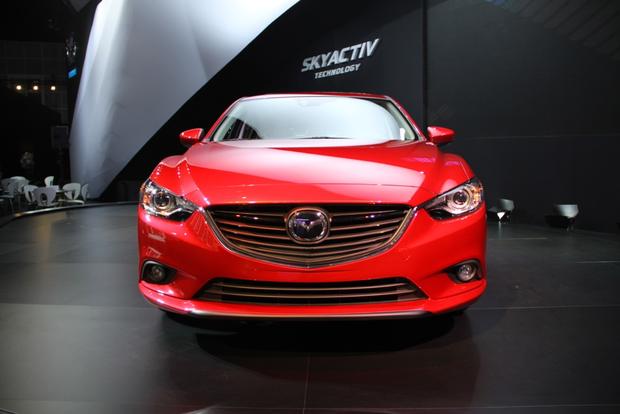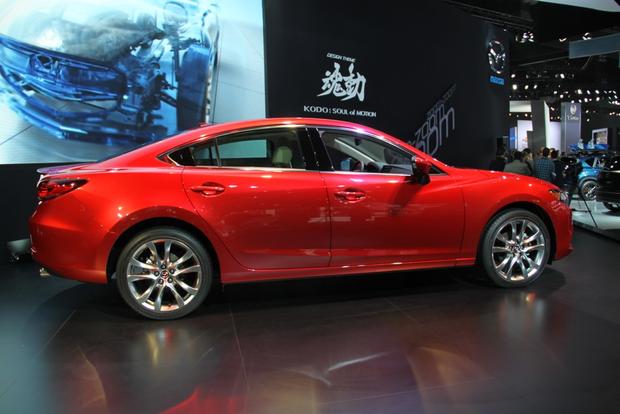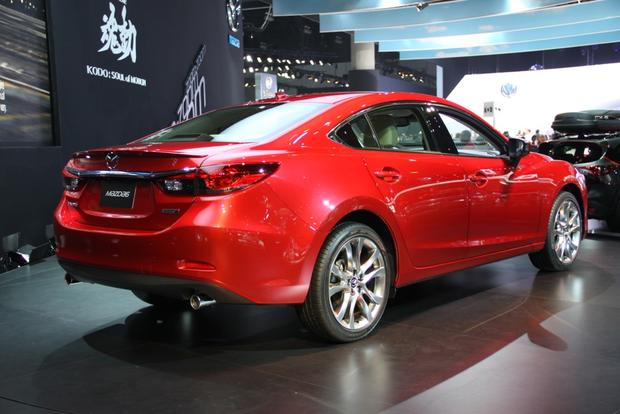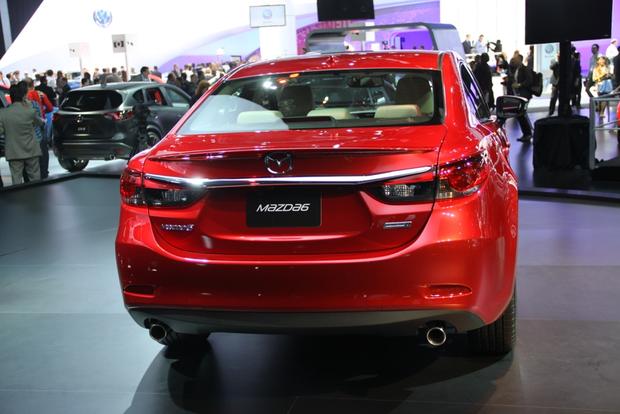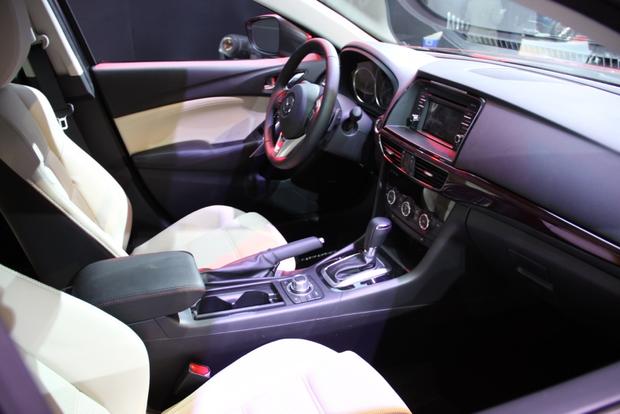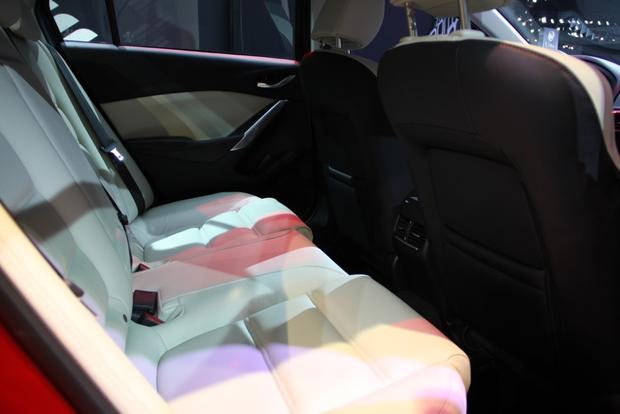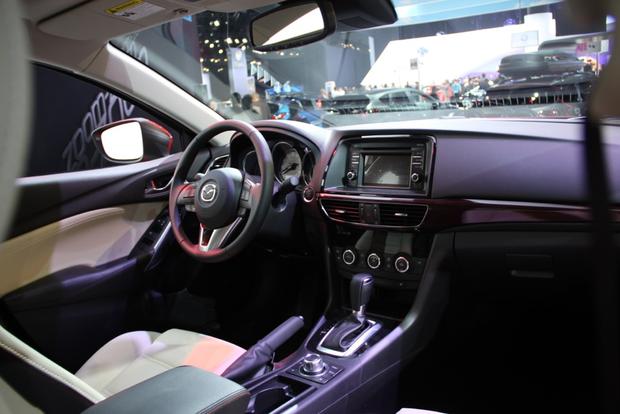 Mazda debuts much-awaited Mazda6 midsize sedan in LA.
Features two engine options: 2.5-liter gas & 2.2-liter diesel.
First non-commercial diesel engine from Asian automaker in U.S.
After months of lead-up, Mazda finally unveiled the 2014 Mazda6 at the LA Auto Show. The all-new midsize sedan features the clean yet muscular lines of Mazda's new KODO "soul of motion" design language, as well as two new engines.
The most popular engine choice will likely be the SKYACTIV-G 2.5-liter gasoline engine. But buyers looking for maximum fuel economy should check out the SKYACTIV-D 2.2-liter clean diesel engine. The SKYACTIV-D engine was designed with a twin-stage turbocharger and exceptionally low compression ratio, which makes it powerful, fuel efficient and eco-friendly. Importantly, Mazda is the first Asian automaker to offer a modern diesel engine in a non-commercial vehicle.
While the 2.2-liter clean diesel engine's performance and fuel economy numbers are not yet available, the 2.5-liter produces 184 horsepower and 185 lb-ft of torque. Mazda will provide fuel economy numbers closer to the sale date, but expects the Mazda6's fuel economy to be class-leading.
On the inside, Mazda has filled the 2014 Mazda6 with high-tech features. Optional technology includes HD Radio, Pandora, satellite navigation, Bluetooth phone connectivity and a voice command system that can also read incoming text messages from the driver's paired cell phone.
There's even more technology under the hood. The Mazda6 features an energy-capturing system called i-ELOOP. The system works the same as energy-capturing systems in modern hybrids, except the i-ELOOP uses a capacitor to store energy in place of the electric motor/generator and a heavy battery pack found in most hybrid cars. Simply, the capacitor collects energy during the braking process, which is then used to power the electronic accessories, such as the stereo and air conditioning.
The all-new Mazda6 with the 2.5-liter gasoline engine goes on sale in January 2013. The 2.2-liter clean diesel-powered Mazda6 will reach dealerships sometime mid-year.
What it means to you: With the Mazda KODO "soul of motion" design language, the Mazda6 gives the hot new Ford Fusion a run for its money both in terms of looks and also fuel-economy.
See more LA Auto Show news.
What do you think of the all-new Mazda6? Share your comments below.