RESEARCH NEW YORK AUTO SHOW BY YEAR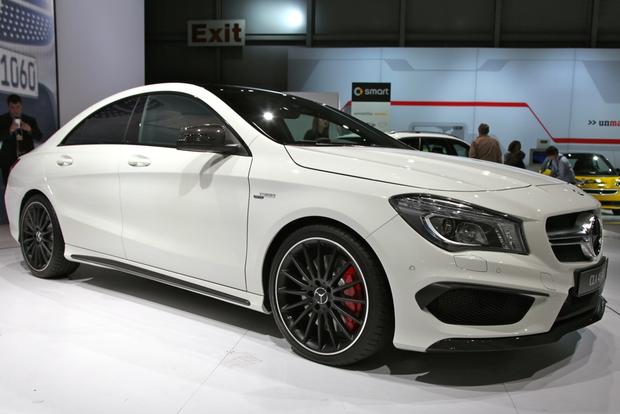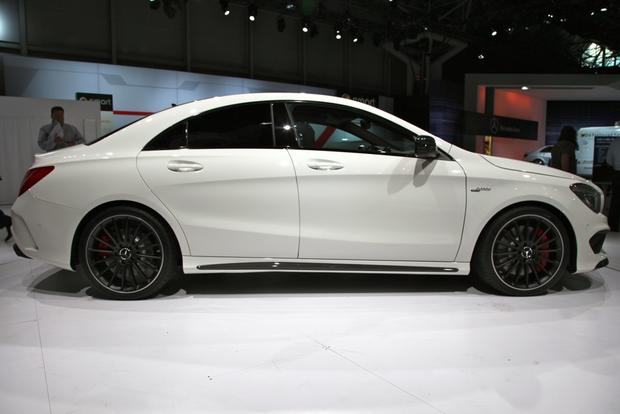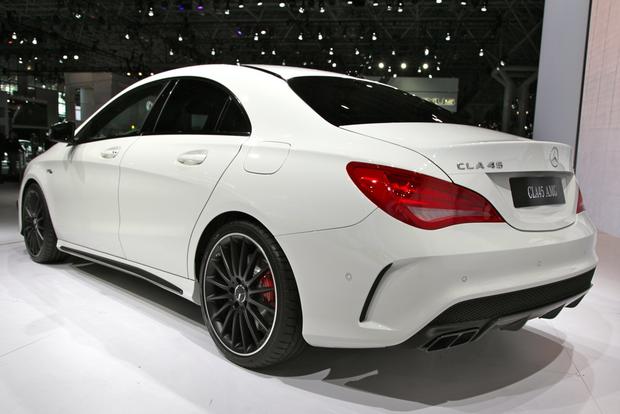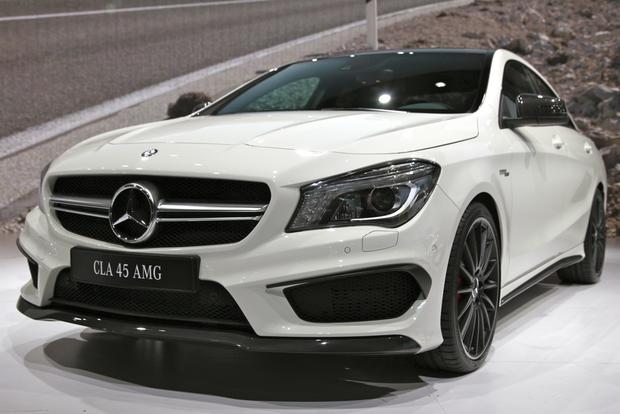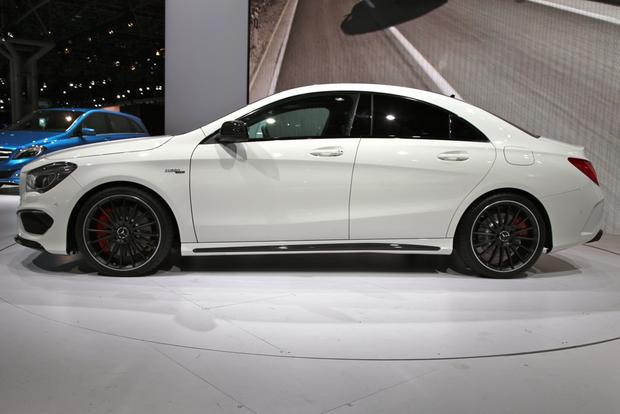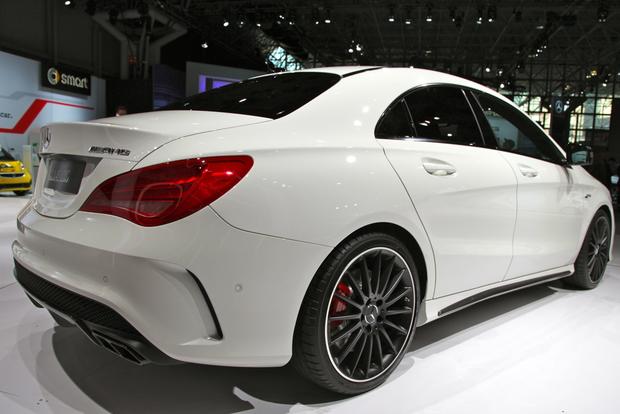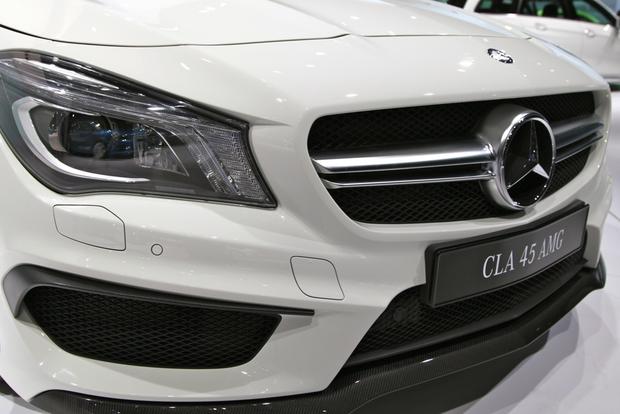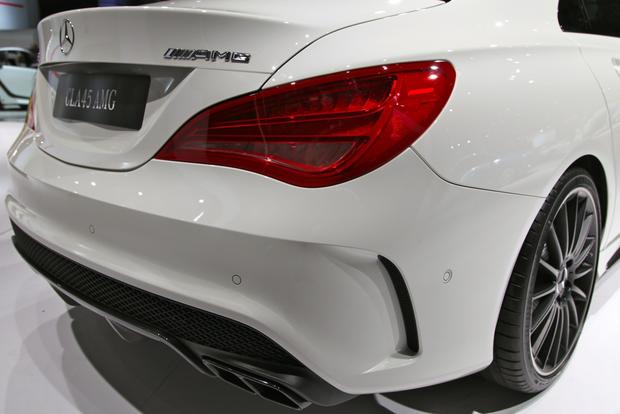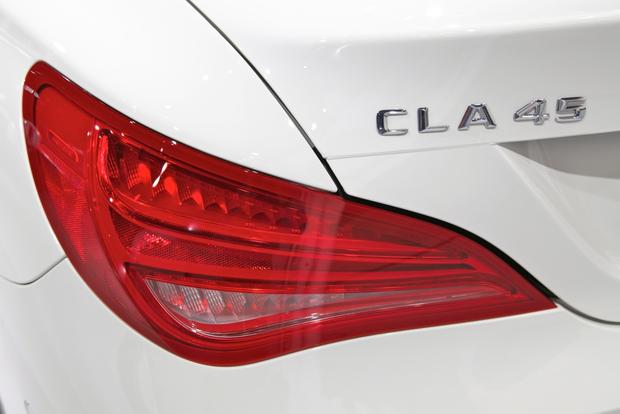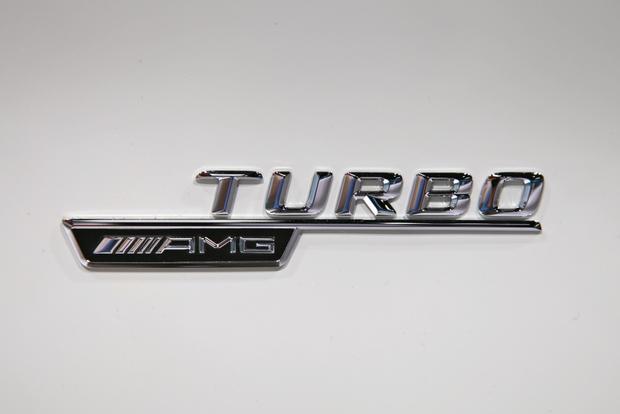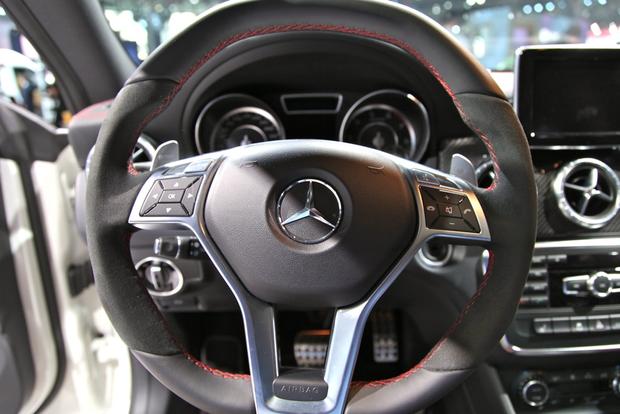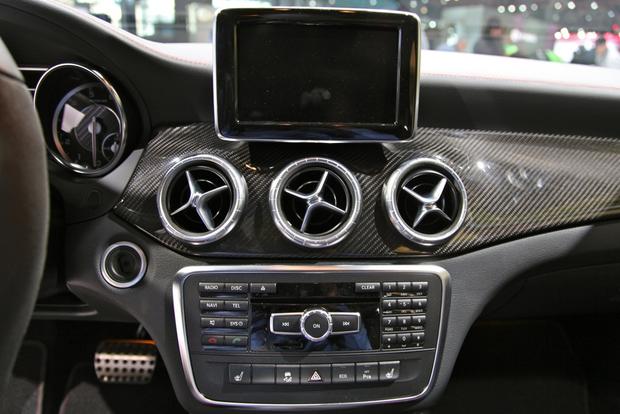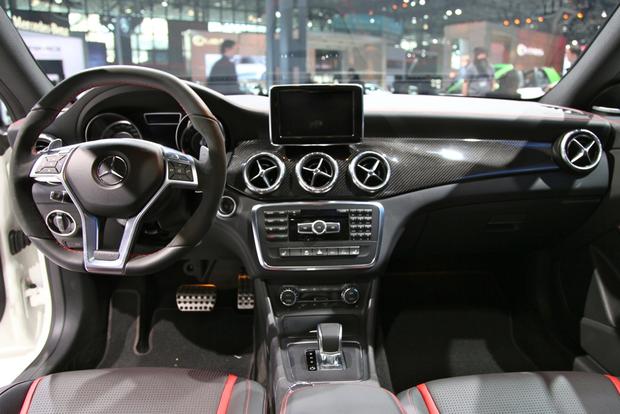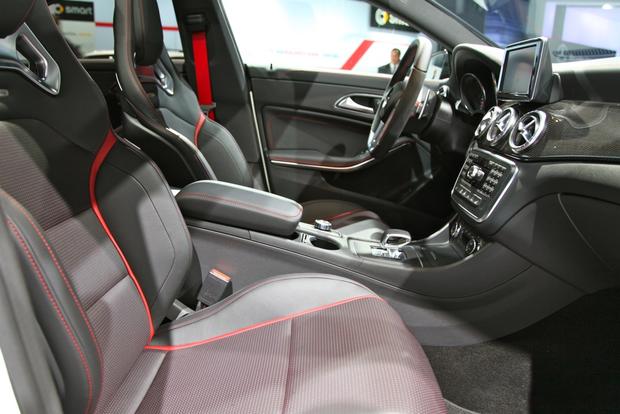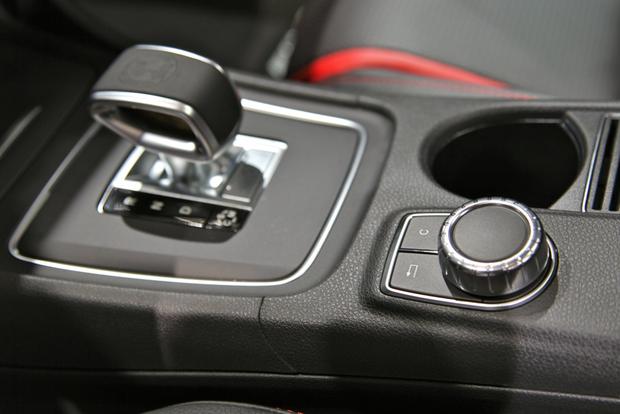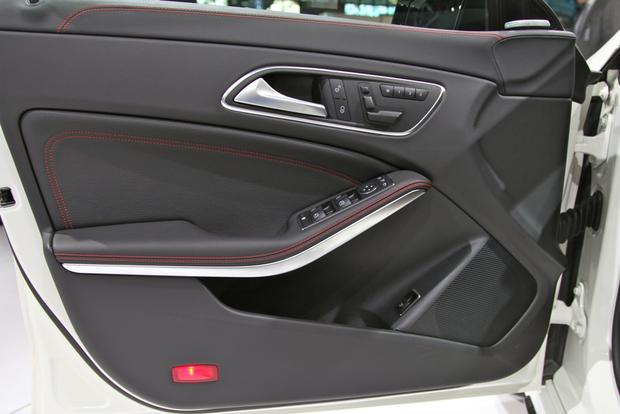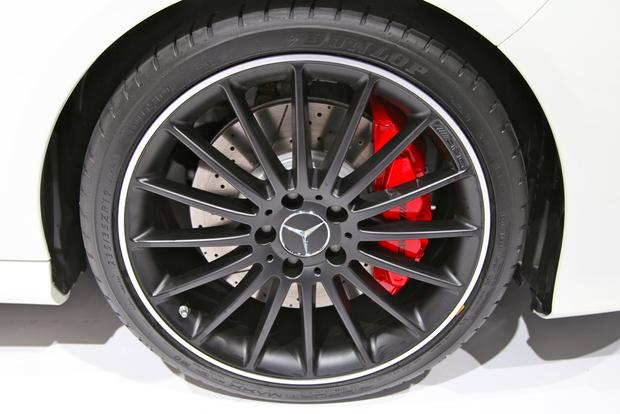 What is it:
The CLA-Class is Mercedes' all-new, entry-level model. Base-level versions are start around $30,000 and come standard with front-wheel drive. The 2014 Mercedes Benz CLA45 AMG is the model's high-performance version. Its 2.0-liter turbo four-cylinder makes 355 horsepower and 332 pound-feet of torque. It includes standard 4Matic all-wheel drive and uses a lightning-fast dual-clutch automatic. And it boasts styling touches like a bold front fascia, larger wheels and a lowered ride height.
How much:
The CLA45 AMG will start at $47,450.
When can you get it?
Spring 2013
Add it to your shopping list because...
Until now, the least-expensive high-performance Mercedes has been the C63 AMG. That model, which uses a 451-hp V8, starts over $60,000. By comparison, the 2014 Mercedes Benz CLA45 AMG is a great value - especially given its standard all-wheel drive and a 0-to-60 time of around 4.7 seconds. While enthusiasts may bemoan the lack of a manual, the CLA45's dual-clutch automatic will likely be quicker than any stick shift available. It should return better fuel economy, too, though Mercedes hasn't announced projected numbers.
Other cars to consider:
Audi S3: an all-new S3 sedan was also released in New York. With just 300 horsepower, it's not quite at the CLA45's level. But with prices expected to start in the low-$40,000 range, it may be a better value - especially since it also has standard all-wheel drive and a dual-clutch automatic.
BMW 135i: the coupe-only 135i starts around $41,000 and offers 300 horsepower. That makes puts it just below the CLA45 on the high-performance totem pole. But, it offers rear-wheel drive and an enthusiast-friendly six-speed manual.
Used BMW M3: today's M3 is available in sedan, coupe and convertible variants. It also offers a larger interior than the CLA45 and, at 414hp, more power. Lightly used models are priced in the low-$50,000 range, which is what many CLA45 models will likely cost after options.
Used Mercedes C63 AMG: shoppers who just have to have a V8 rumble can always get a lightly-used C63 AMG. While new prices are into the $60,000 range and beyond, used models are priced much closer to the CLA45. The only drawback is gas mileage: the C63 returns just 13 mpg city and 19 mpg highway.