RESEARCH LA AUTO SHOW BY YEAR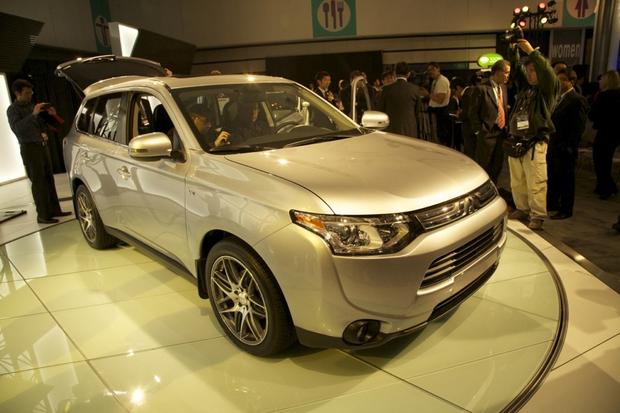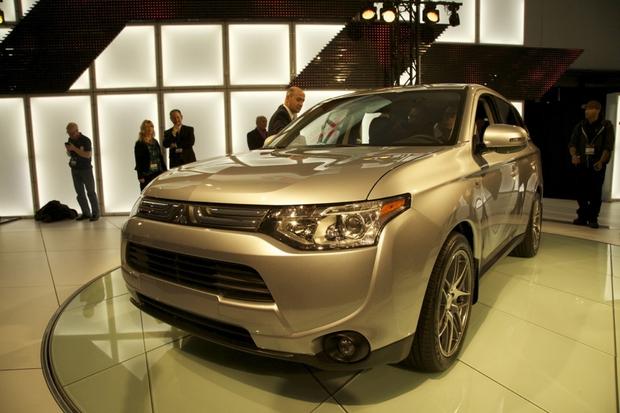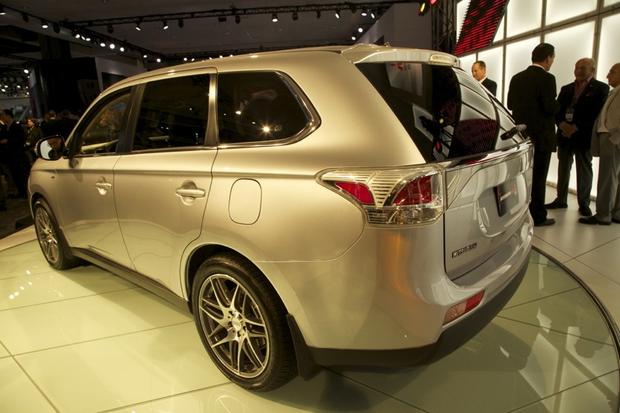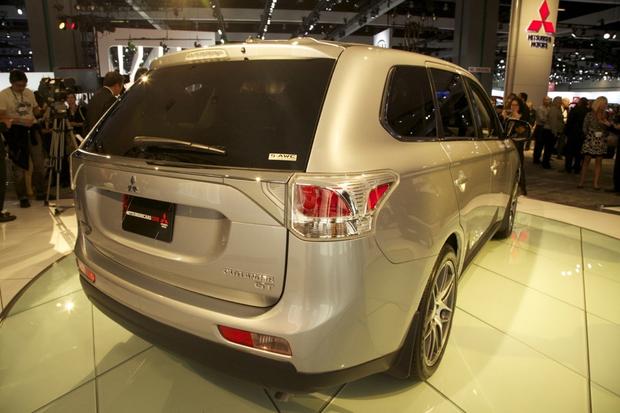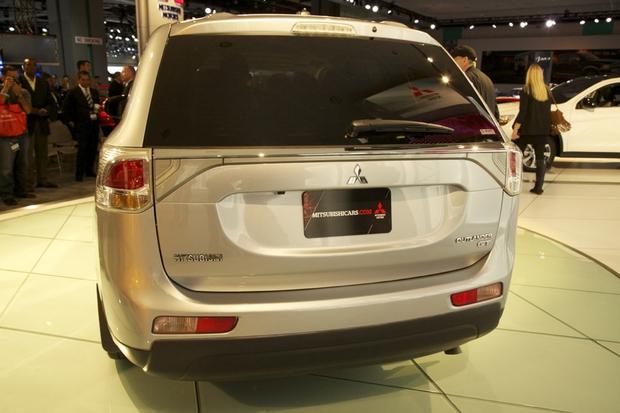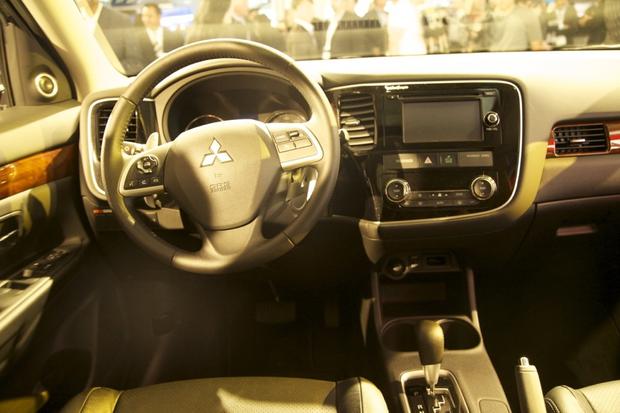 Mitsubishi reveals two new Outlanders at the LA Auto Show.
All-new 2014 Outlander promises good value and fuel economy.
Outlander Sport Limited Edition offers enhanced style, power & efficiency.
The all-new 2014 Mitsubishi Outlander 7-seater compact crossover didn't just make its North American debut at the 2012 LA Auto Show. The launch of third-generation Outlander is also a statement of intent.
Let's be frank: After canceling production of the Eclipse, Endeavour and Raider pickup, Mitsubishi no longer has many models to offer U.S. car buyers. So upon the axles of the new Outlander rests the hopes of Mitsubishi in North America. No pressure.
On paper things look rosy. Despite being a compact, those seven seats come as standard. The overall shape takes aerodynamics into account. Mitsubishi claims, rather modestly, that this will be among the most fuel-efficient vehicles in its class. A 2.4-liter 4-cylinder engine makes 166 horsepower and the optional V6 is rated at 224 hp.
In the cabin, which is more upscale than its predecessor, resides the kind of standard safety features usually found in more expensive conveyances: forward collision mitigation, lane departure warning and adaptive cruise control.
The 2014 Mitsubishi Outlander goes on sale in June 2013, with pricing possibly being announced at the upcoming Detroit Auto Show. Official EPA fuel-consumption ratings should also be confirmed by then.
The new Outlander range will include a plug-in hybrid version with full-time all-wheel drive and a range of 500 miles, which works out to the equivalent of around 143 mpg.
While Mitsubishi has pared down its lineup in the U.S., that hasn't stopped the company from commemorating 30 years of selling its wares in America with a new special version of the 5-seater Outlander Sport.
Mitsubishi unveiled the 2013 Outlander Sport Limited Edition at the LA Auto Show. The Limited Edition model features dark chrome-finished alloy wheels, blacked-out side mirrors, wheel arch trim and roof rails. Throttle and brake pedals are also finished in aluminum, the parking brake handle has leather trim, the driver's seat gets 6-way power adjustability and there's available 2-tone Dove Grey/Black leather seating surfaces.
But the changes go beyond merely cosmetic. Fitted to the 2-liter 4-cylinder engine is a revised balancer shaft (exclusive to this 2013 Limited Edition) that, according to Mitsubishi, provides faster and smoother acceleration. The engine also employs continuously-variable valve lift to optimize its gasoline consumption and power output, producing 148 hp and 145 lb-ft of torque--and up to 31 mpg on the highway with front-wheel drive and continuously variable transmission (CVT).
The "Limited" in Limited Edition refers to a limited timeframe rather than a limited production number. They will be made only between February and June 2013, going on sale in March. Pricing starts at $23,495 and the Outlander Sport Limited Edition is available with front-wheel drive or all-wheel drive.
What it means to you: Looking at the bigger picture, more choice is good. We're happy to see Mitsubishi update and expand its model lineup in the U.S. And a plug-in hybrid Outlander also seems intriguing.
See more LA Auto Show news.
What do you think of the new Mitsubishi Outlander models? Tell us in the comments below.