RESEARCH DETROIT AUTO SHOW BY YEAR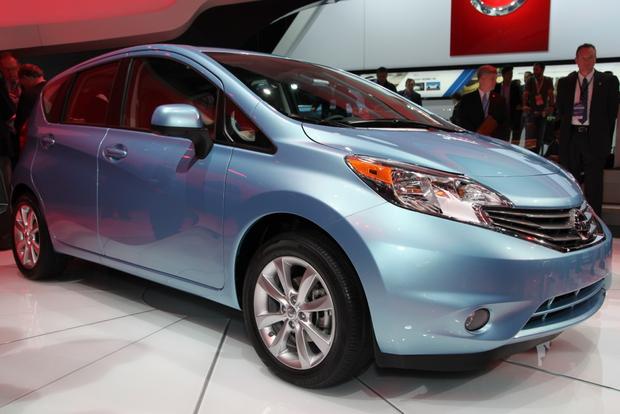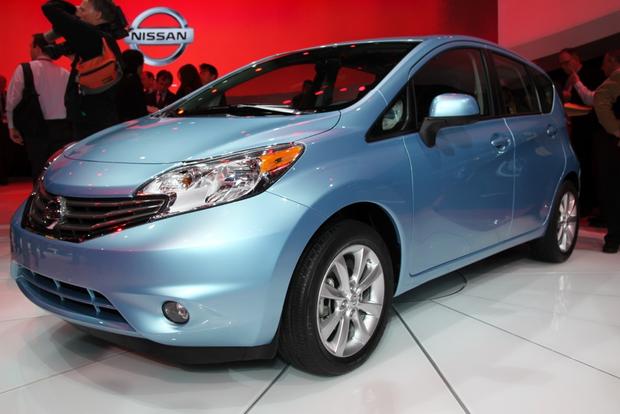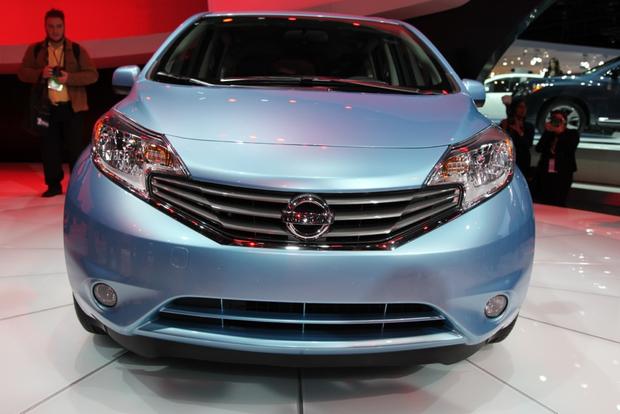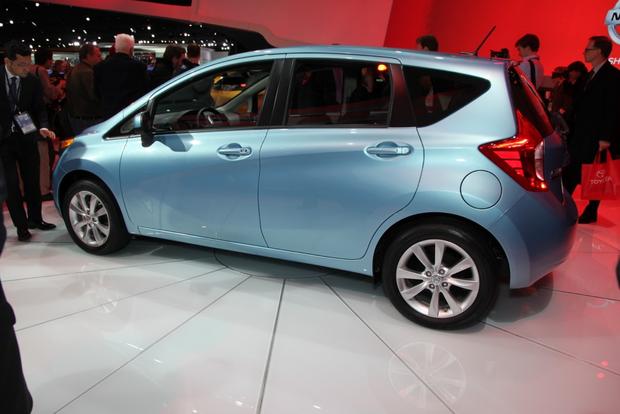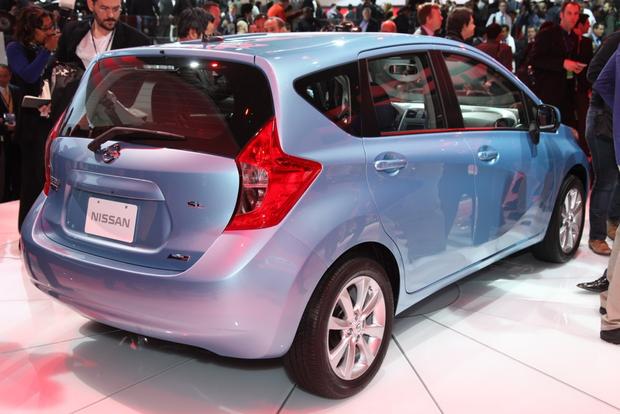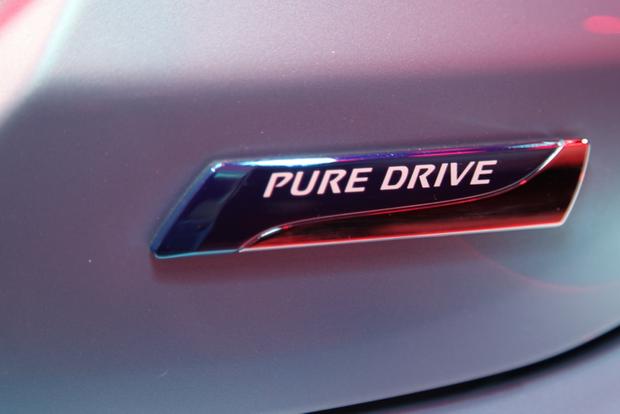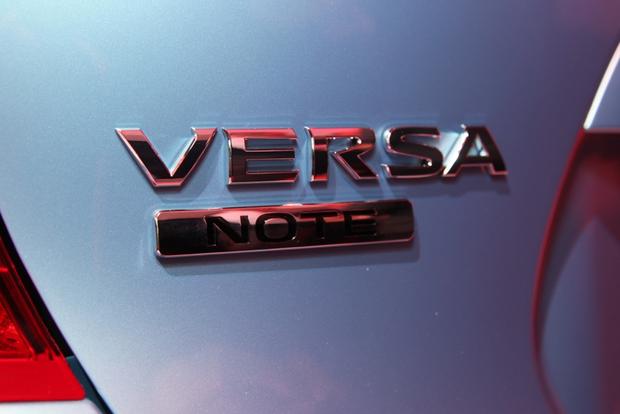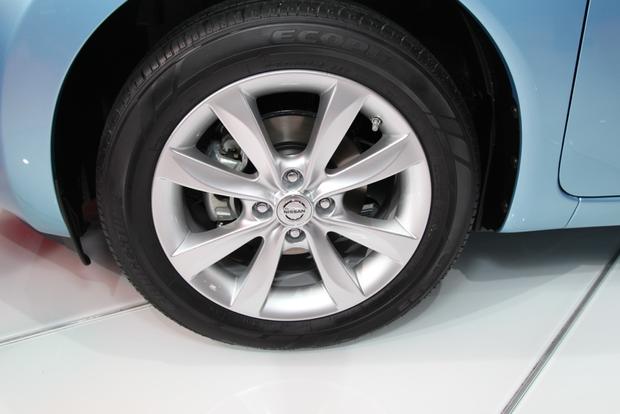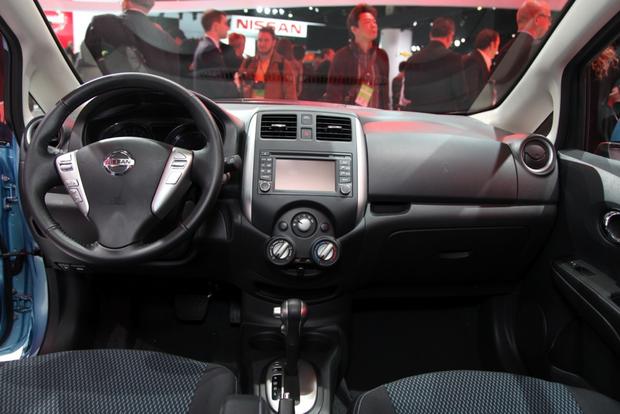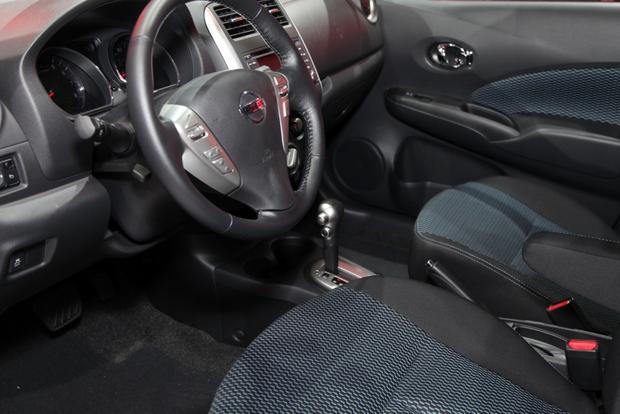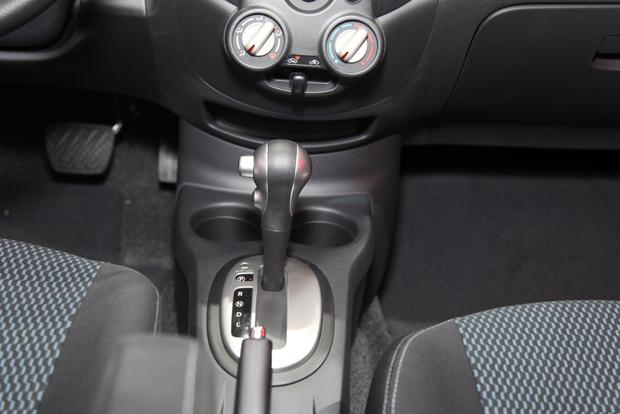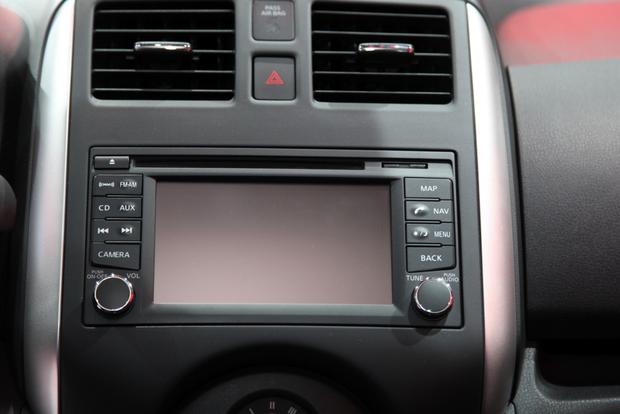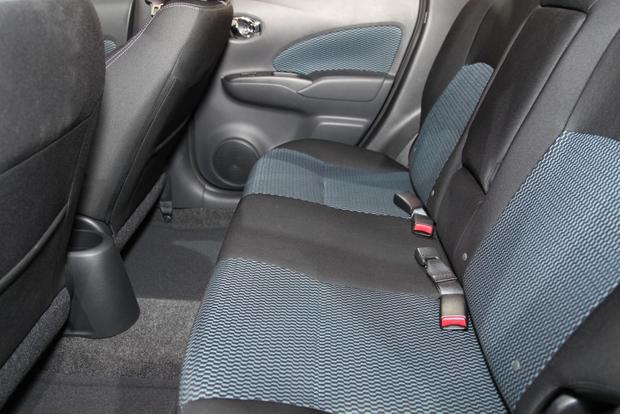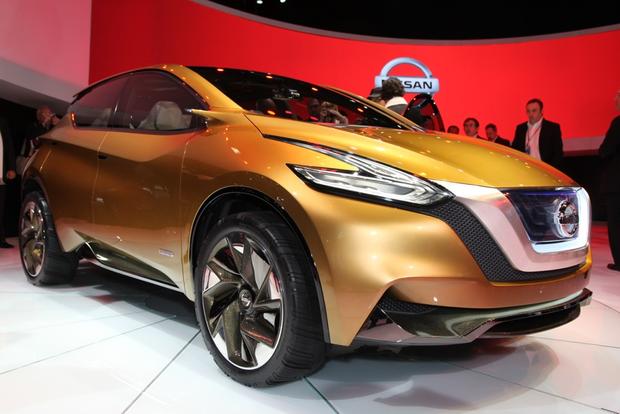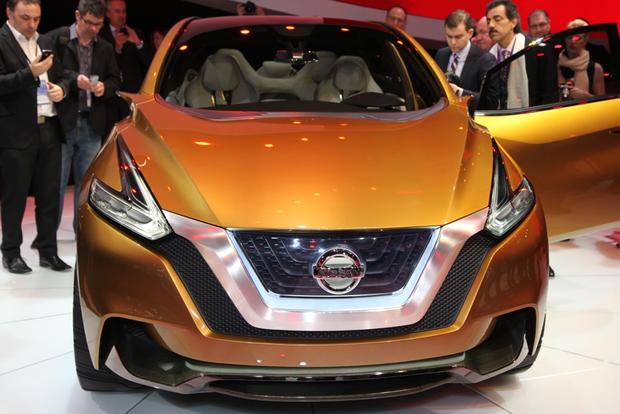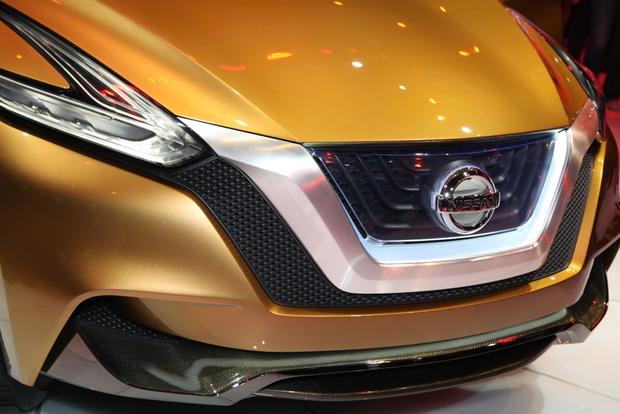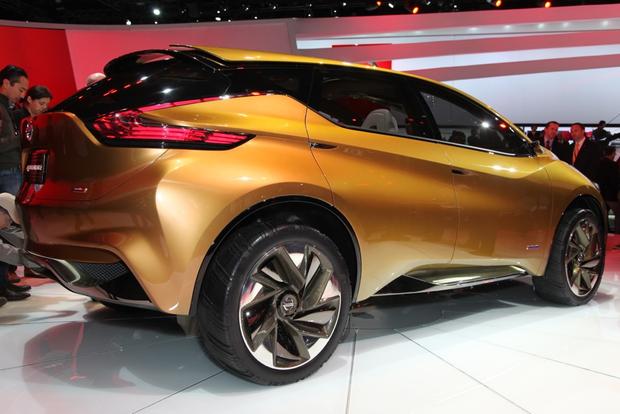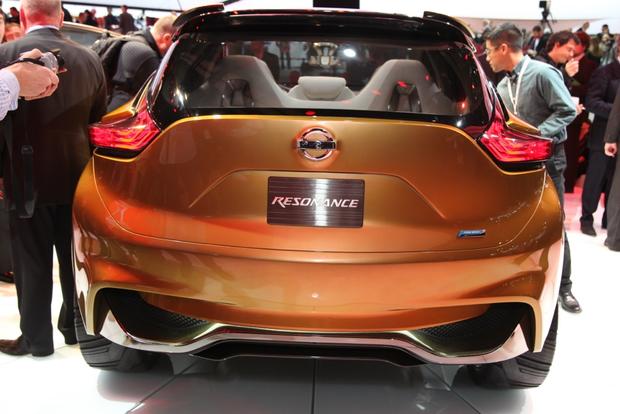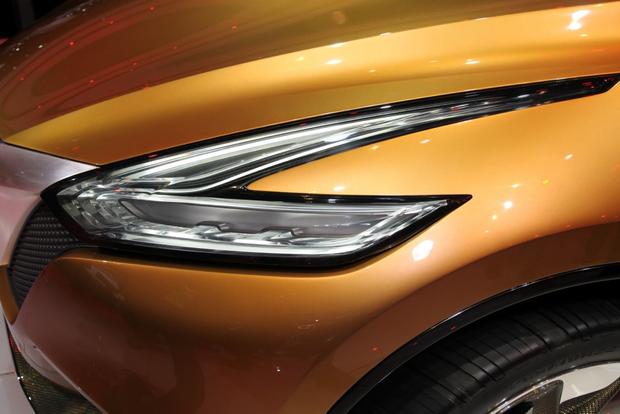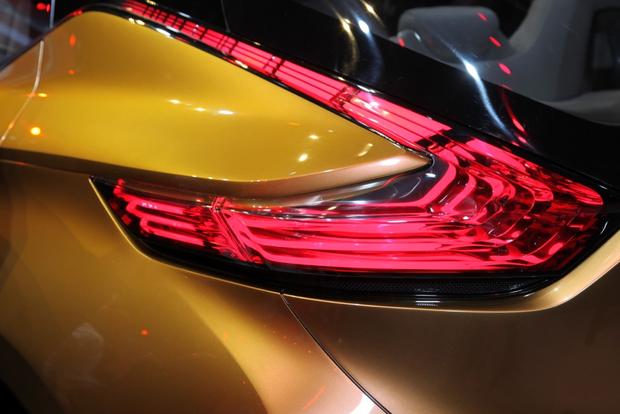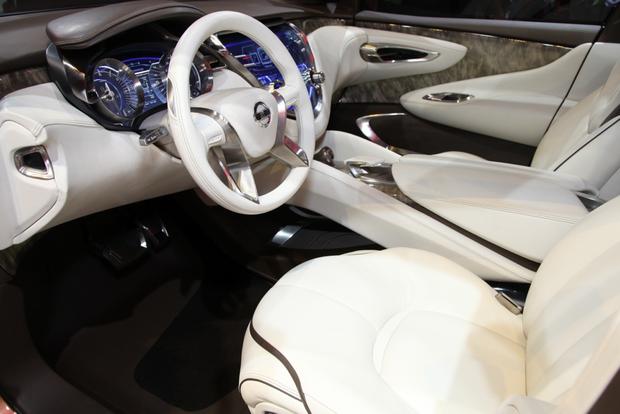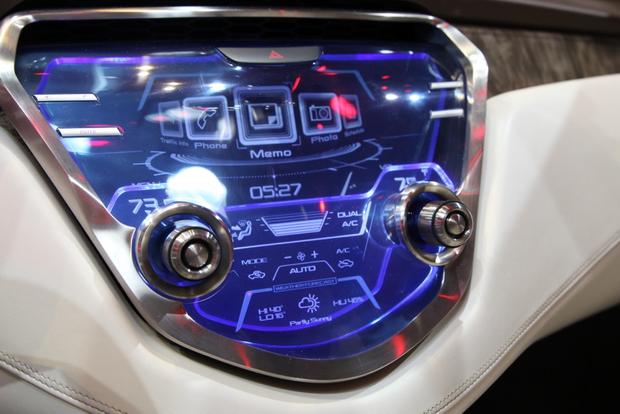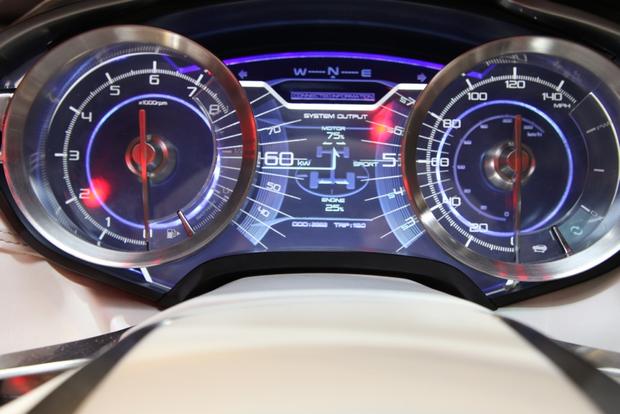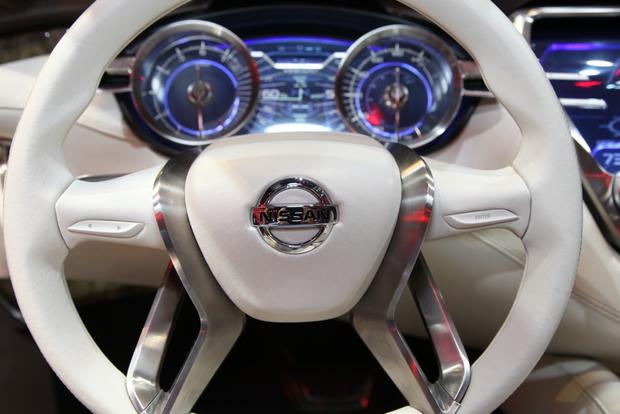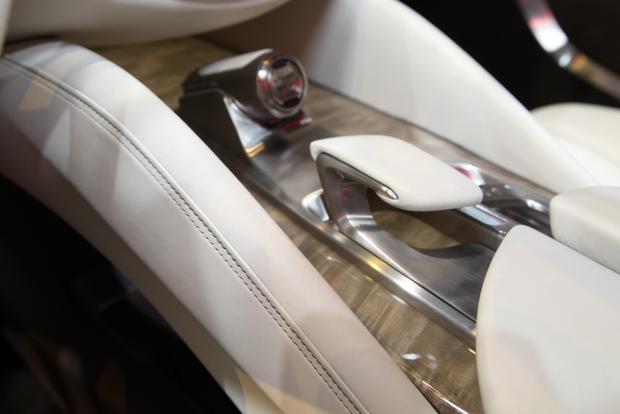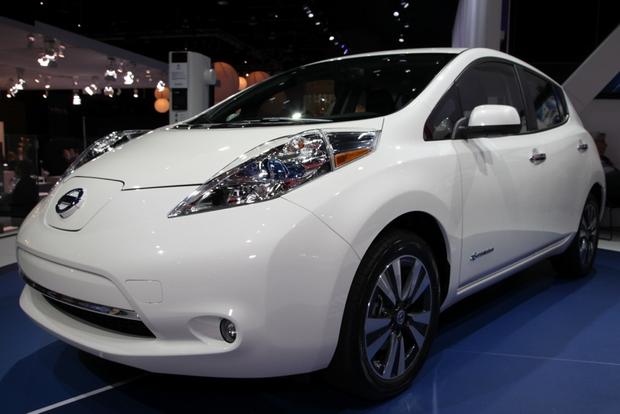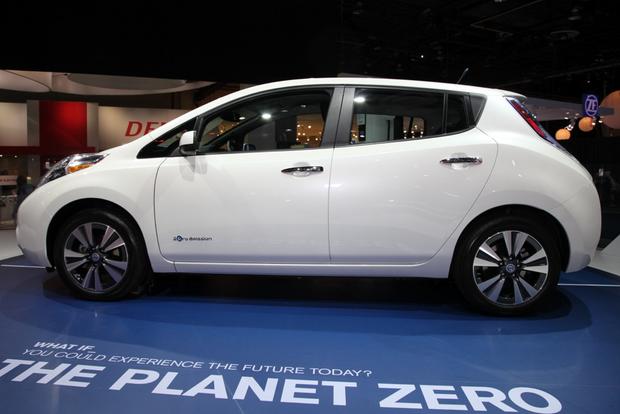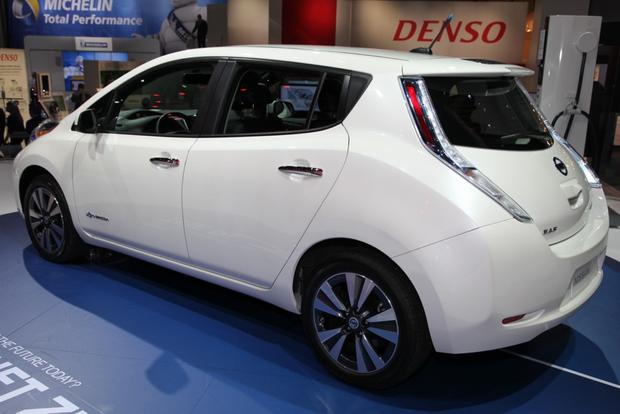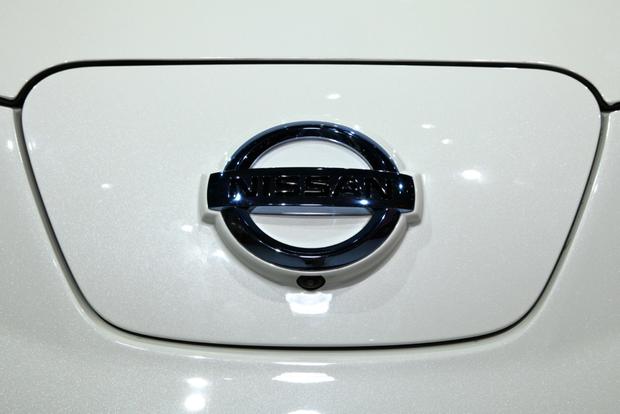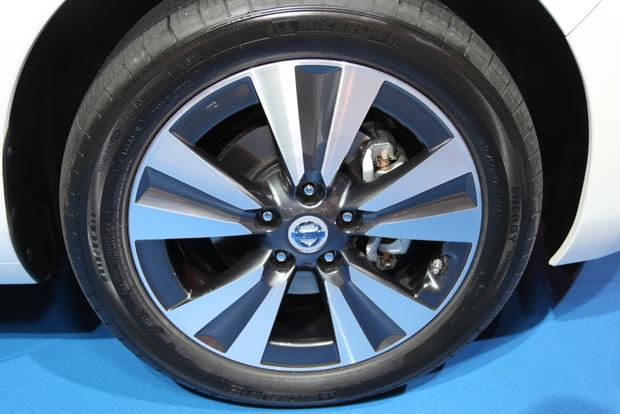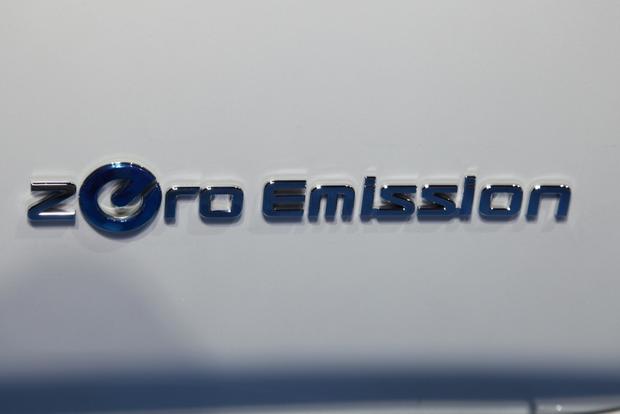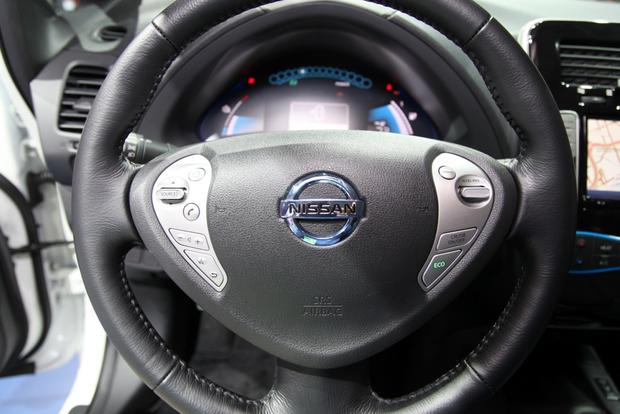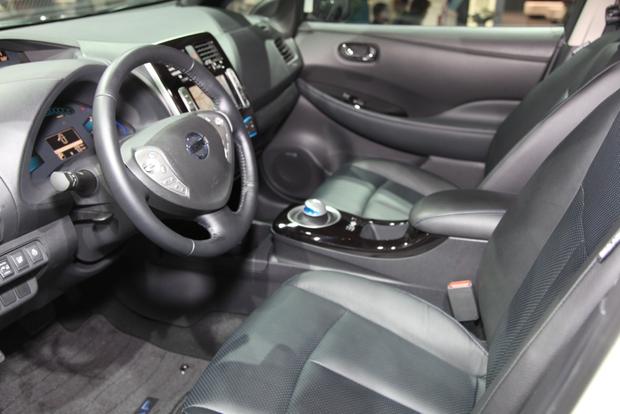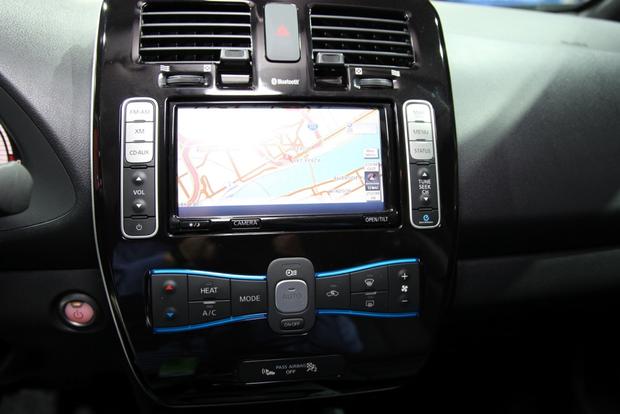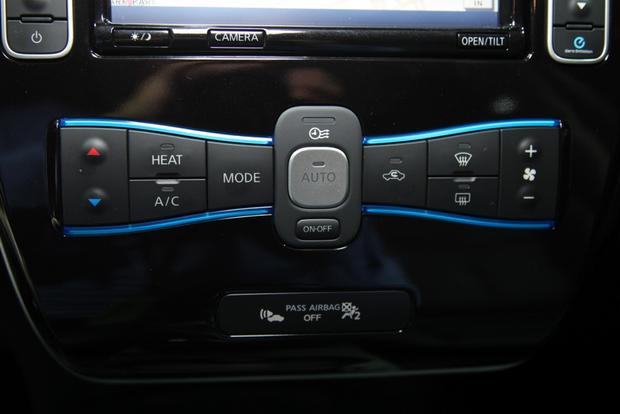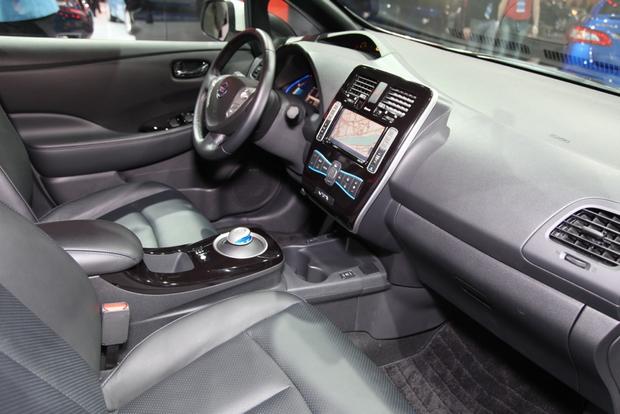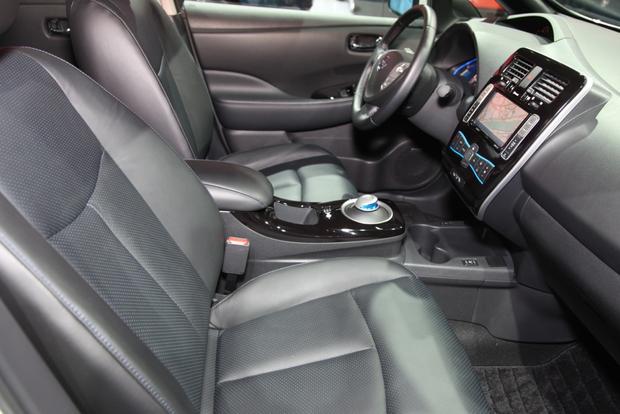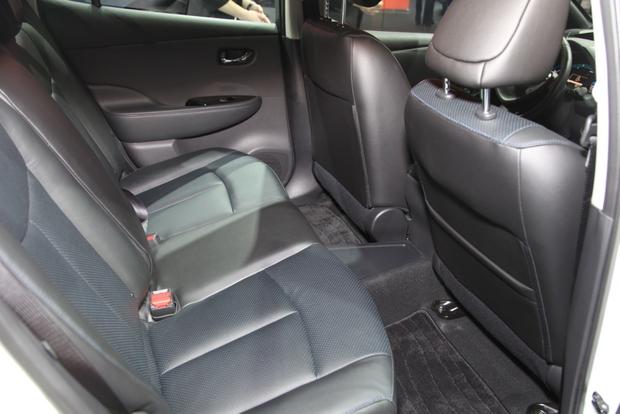 Nissan's 2013 Detroit Auto Show roster starts with the 2014 Versa Note, a small hatchback that will complement the recently redesigned Versa sedan.
The all-electric 2013 Nissan Leaf starts at $28,800, a reduction of over $6,000.
The Resonance crossover concept shows where the next Murano is headed.
The Nissan display at the 2013 Detroit Auto Show highlights three models: the all-new 2014 Versa Note hatchback, the newly affordable 2013 Nissan Leaf, and the suggestive Resonance crossover concept.
2014 Nissan Versa Note
Ever since the Versa sedan was redesigned for 2012, we've been wondering when a new hatchback would arrive. Nissan stopped the gap by continuing to sell the previous-generation Versa hatchback alongside the new sedan, but the Detroit debut of the 2014 Nissan Versa Note marks the start of a new era.
The Versa Note is based on the latest Versa sedan, but its sleek hatchback body offers more convenience, especially with the available "Divide-N-Hide" adjustable rear load floor. Cargo space behind the rear seats is a satisfying 21.4 cubic feet, and the 60/40-split rear seatbacks fold down, which effectively doubles the trunk's capacity.
Fuel economy is on seemingly everyone's mind these days, and the Versa Note delivers estimates of up to 40 mpg on the highway and a remarkable 35 mpg in mixed driving with the continuously variable automatic transmission (CVT). Don't expect earth-moving feats from the mandatory 1.6-liter four-cylinder engine, but 109 horsepower is adequate for a car that weighs a mere 2,400 pounds or so.
In keeping with the Versa's reputation for value, the 2014 Versa Note starts at the rock-bottom price of $13,990. But don't get the idea that this car is a penalty box, because if you're willing to pay more, Nissan will gladly install features like Bluetooth, iPod/USB connectivity, a 4.3-inch display screen, or even a 5.8-inch touch-screen with a navigation system.
The 2014 Versa Note arrives at Nissan dealerships in Summer 2013.
2013 Nissan Leaf
The big deal about the battery-powered 2013 Nissan Leaf is the new base "S" model, which carries an MSRP of $28,800. Breaking the $30,000 barrier is huge, as the cheapest Leaf for 2012 cost over $35,000.
What's more, Nissan says that customers who are able to claim full federal and local tax breaks can drive away in a 2013 Nissan Leaf S for under $20,000, or for a monthly lease payment of $199 as of this writing. That puts this advanced, all-electric hatchback in the same price bracket as workaday gas-powered cars like the Toyota Corolla.
Naturally, you have to give up some niceties to get that low price. Don't get us wrong, the S model comes well-equipped with a 4.3-inch display screen, USB and Bluetooth connectivity, automatic climate control, and keyless entry with push-button start. That's decent kit. But the next-up SV model has received a price cut from $35,200 to $31,820 for 2013, and it adds a 7-inch display screen with navigation, a more powerful 6.6 kW onboard charger, and the "CARWINGS" system that lets you control car functions and review data remotely from your smartphone.
It's worth noting that the 6.6 kW charger is offered on the S as an option. With that charger installed, you can go from a depleted battery to an 80-percent charge in under four hours on 220V current. The S model's standard 3.6 kW charger can take almost twice as long.
But in any case, you're going to get a lot more Leaf for your money in 2013.
Nissan Resonance Concept
The Nissan Murano has always been about pushing the boundaries, and if the Resonance crossover concept is any indication, the next Murano will be edgier than ever.
Styled at Nissan Design America in San Diego, the Resonance flaunts flowing lines front to back that remind us of Infiniti's finest. If the current Murano strikes you as a bit too similar to the compact Rogue, we think you're going to like the next one a lot better. We don't expect the striking 22-inch wheels to make it to production, but knowing Nissan, that Flare Orange paint may well show up on the options list.
Concept cars allow automakers a certain degree of creative license, and so we'll let Nissan do the talking regarding the Resonance's "VIP Lounge" interior with cloud-based telematics. "Technology is graphically layered to give a holographic experience," the company says, while the "open glass roof gives passengers a unique panoramic view of the world."
Sounds nice, doesn't it?
Under the hood, the Resonance concept features a hybrid-electric drive system that employs Nissan's 2.5-liter four-cylinder engine and an electric motor with a lithium-ion battery pack. We question whether this setup can generate enough power to move a midsize crossover with authority, but at the same time, we wouldn't be completely surprised to see something other than Nissan's venerable 3.5-liter V6 in the next Murano's engine bay.
There's no definitive word on when the Resonance will morph into an all-new Murano, but clearly Nissan's getting closer.
What it means to you
That depends on what you're looking for, but there's good Detroit news all around for Nissan fans. As for us, we'll be watching the 2013 Leaf closely to see whether a price cut is the nudge Americans needed to embrace this endearing electric hatchback.
What do you think of the new Nissan models? Let us know in the comments below.